Canvas: Poison Delux
11/21/2019

THRASHER HAS ALWAYS
spotlighted skater art, in ways big and small. The mag's Canvas department has been a showcase for art made by skaters for the past four decades. It has included creative legends, talented doodlers, and perhaps even a friend or two of yours. We will now be featuring these same Canvas artists on the website. Here is the latest spread from the December 2019 issue. To submit your own Canvas,
click here
.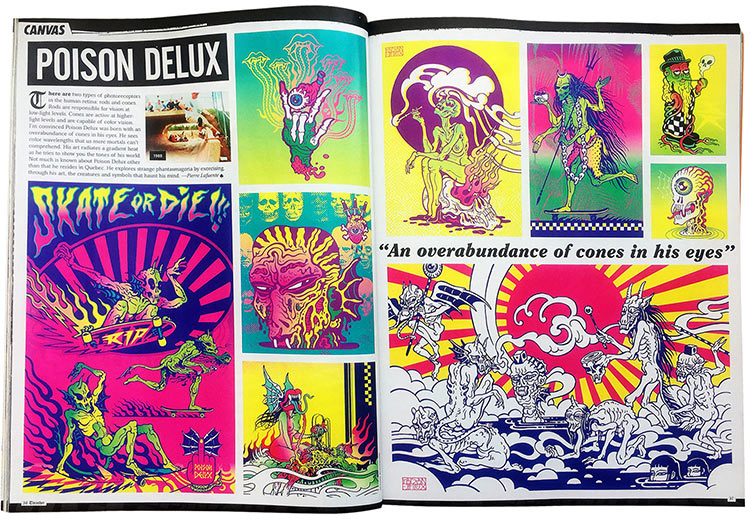 THERE ARE
two types of photoreceptors in the human retina: rods and cones. Rods are responsible for vision at low-light levels. Cones are active at higher-light levels and are capable of color vision. I'm convinced Poison Delux was born with an overabundance of cones in his eyes. He sees color wavelengths that us mere mortals can't comprehend. His art radiates a gradient heat as he tries to show you the tones of his world. Not much is known about Poison Delux other than that he resides in Quebec. He explores strange phantasmagoria by exorcising, through his art, the creatures and symbols that haunt his mind.
—Pierre Lafuente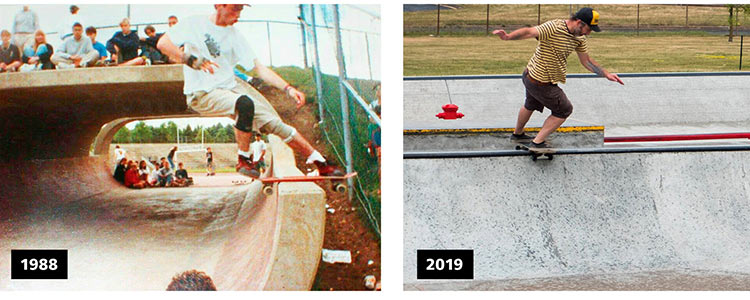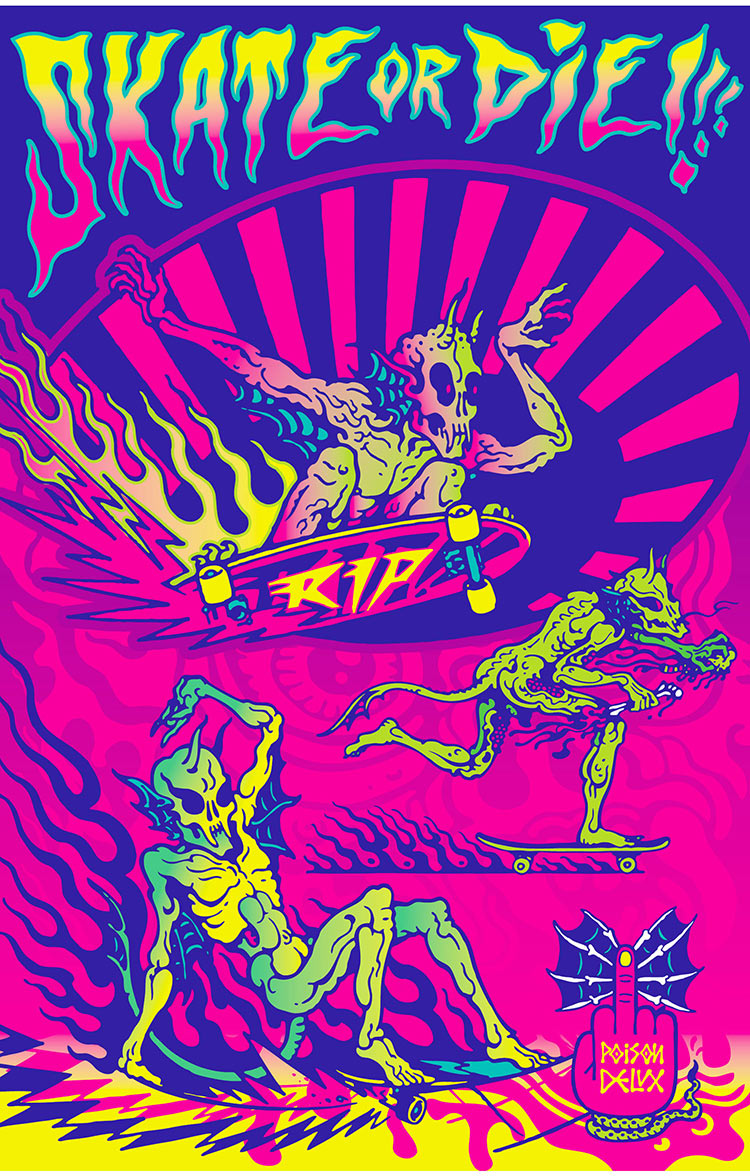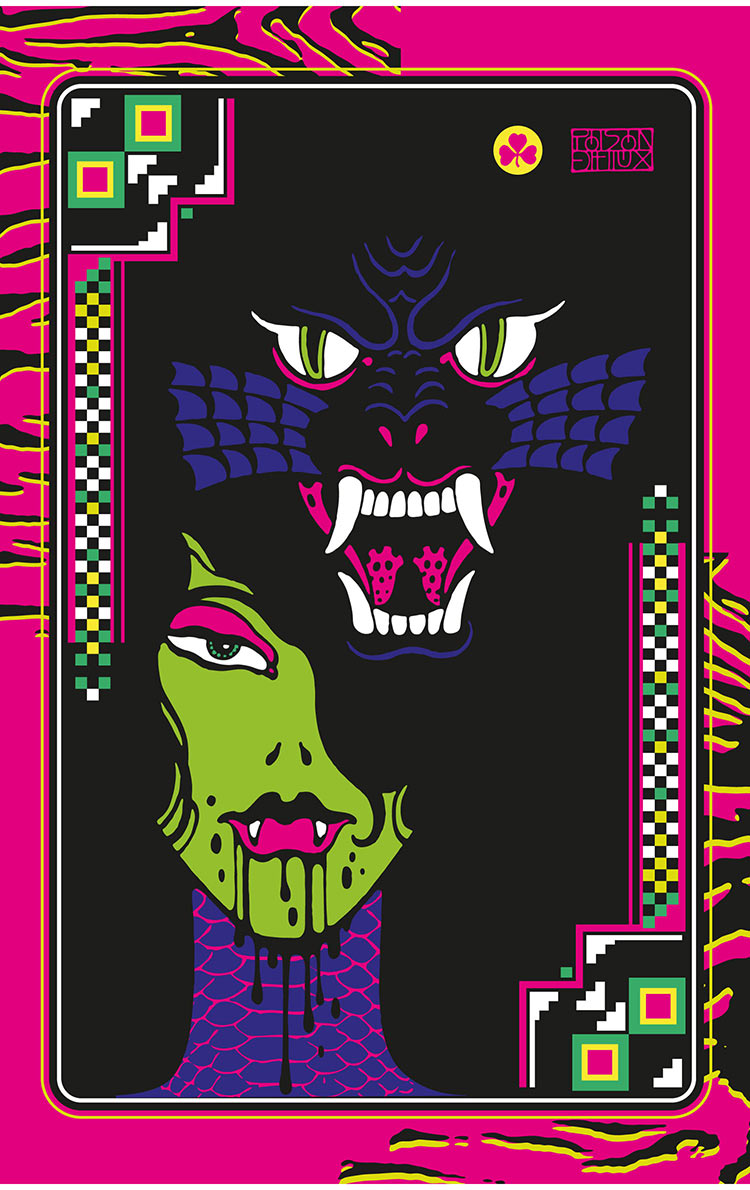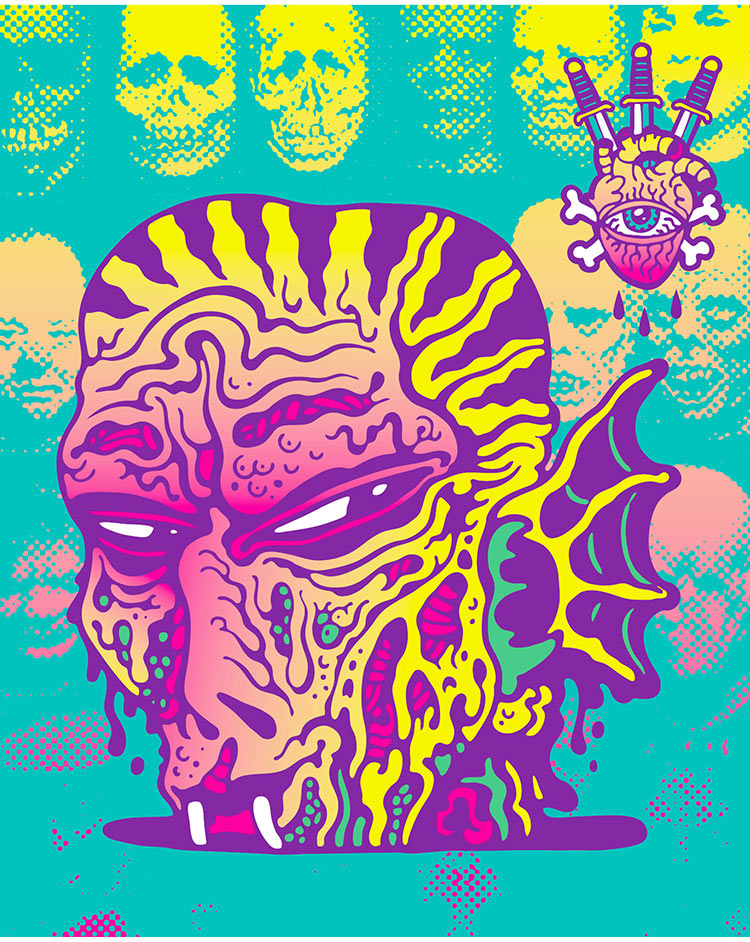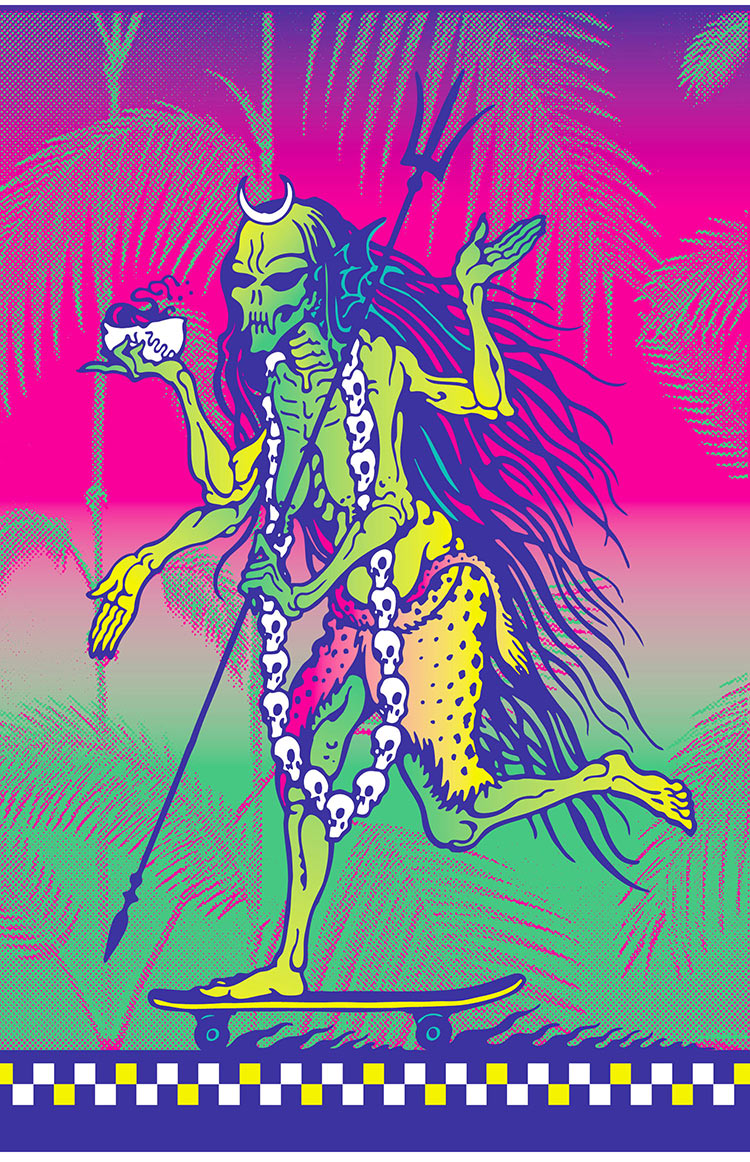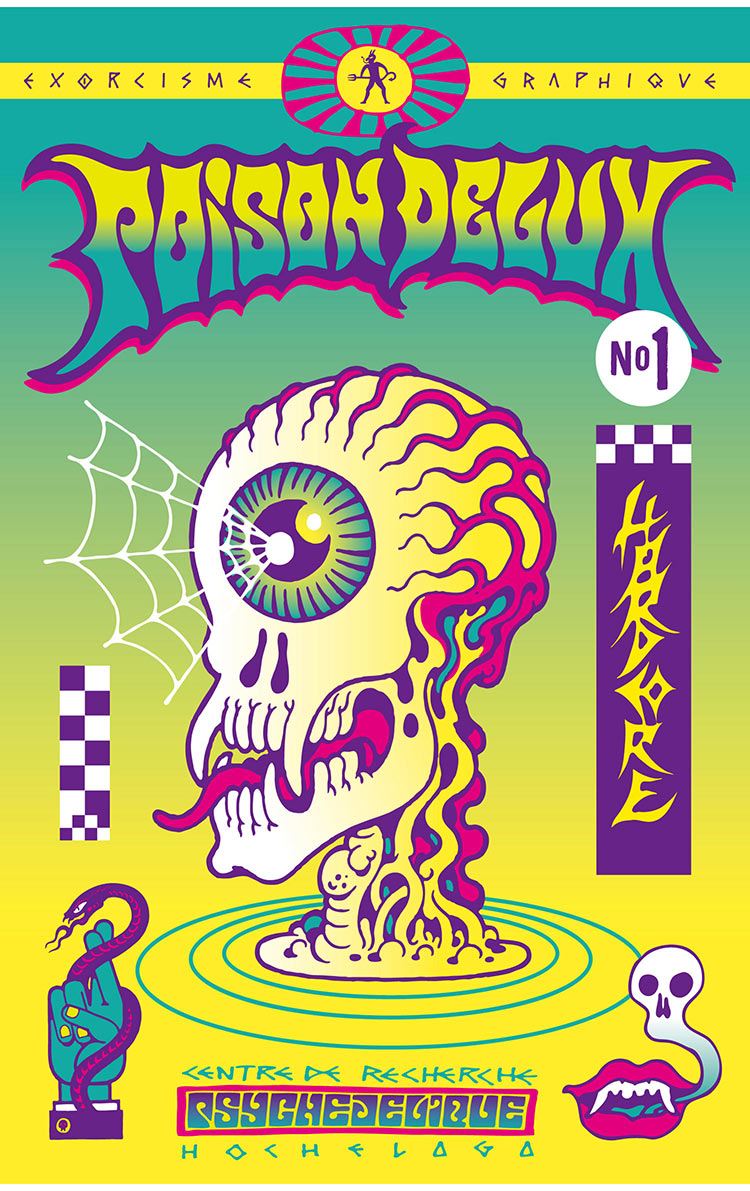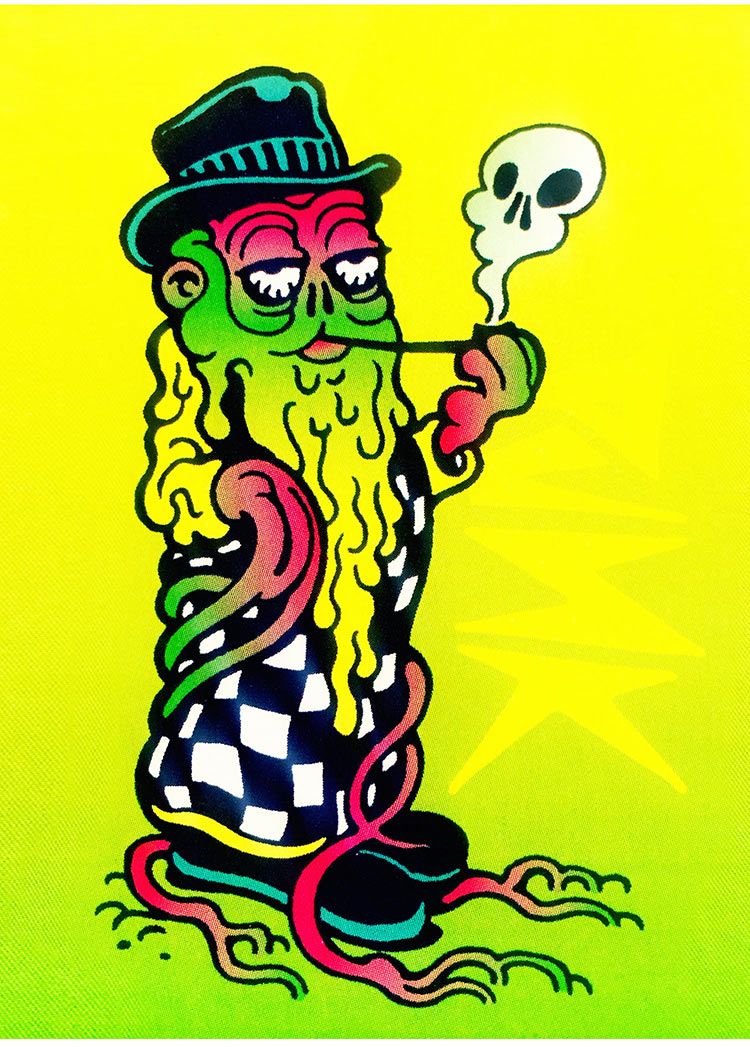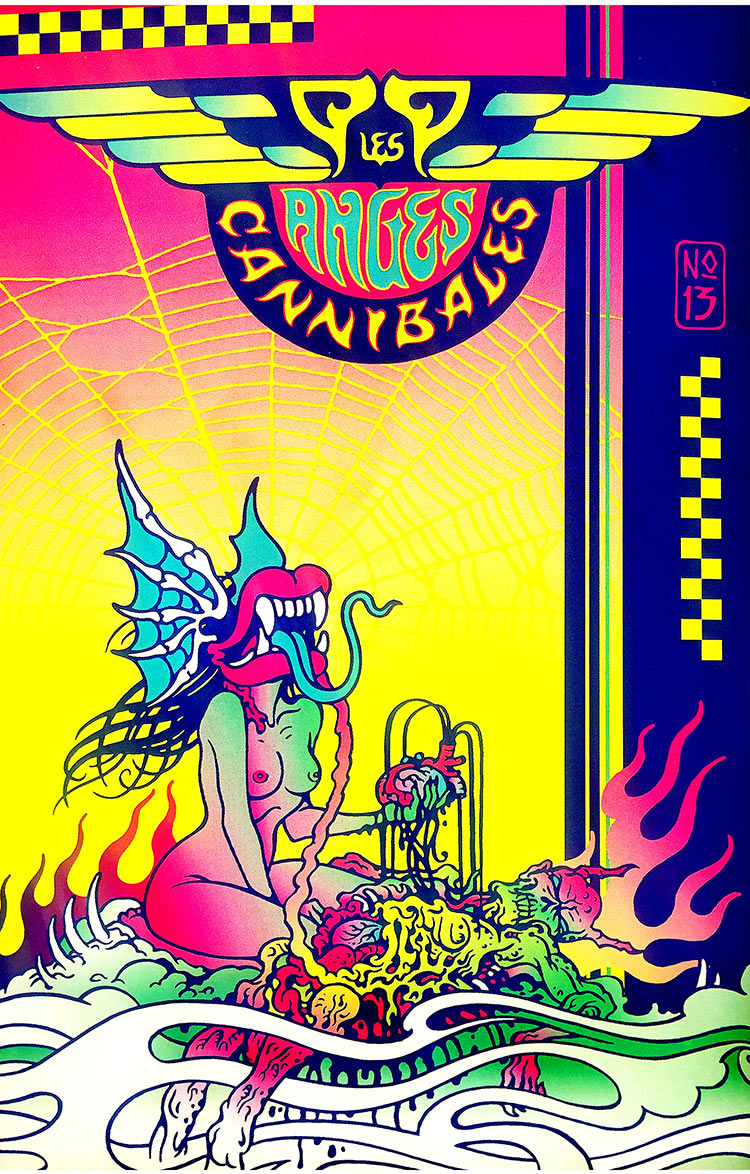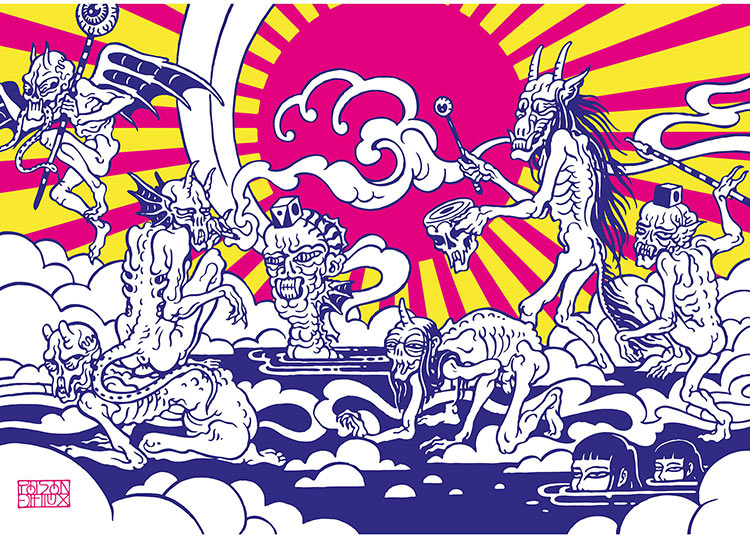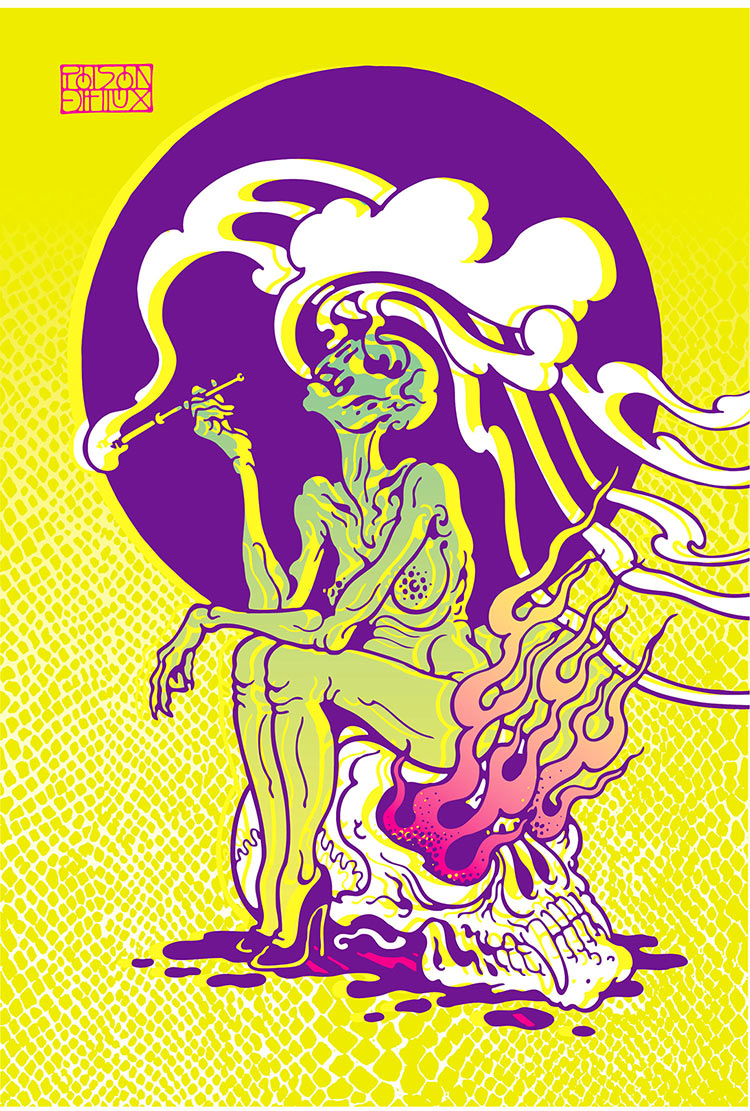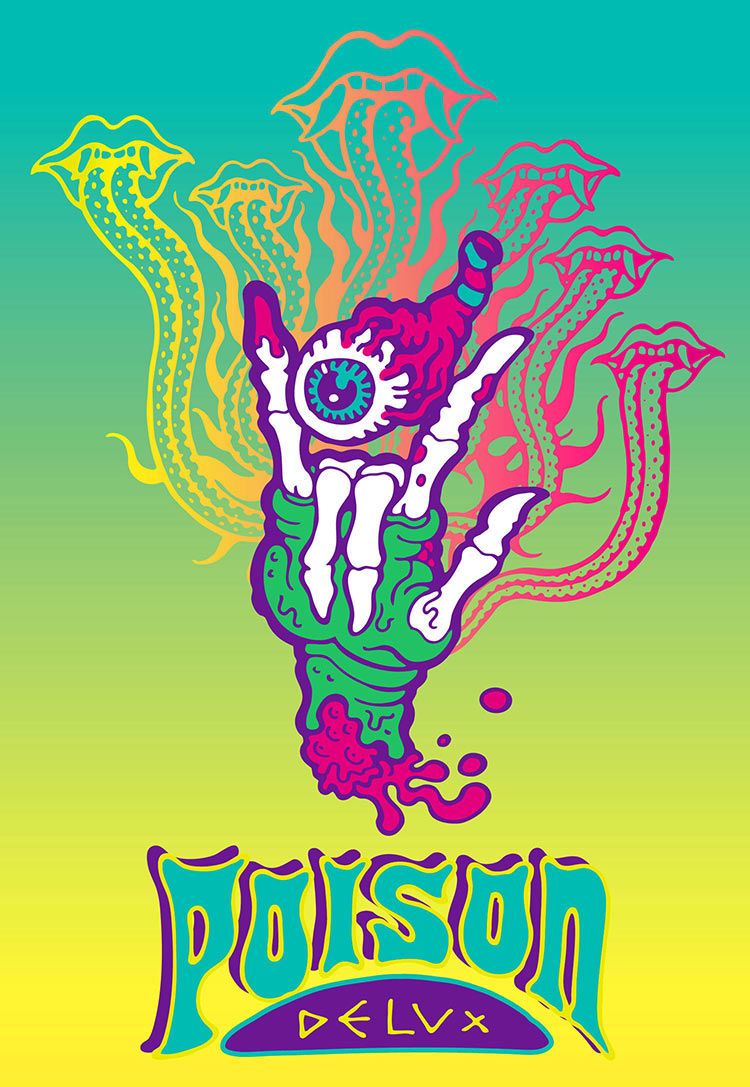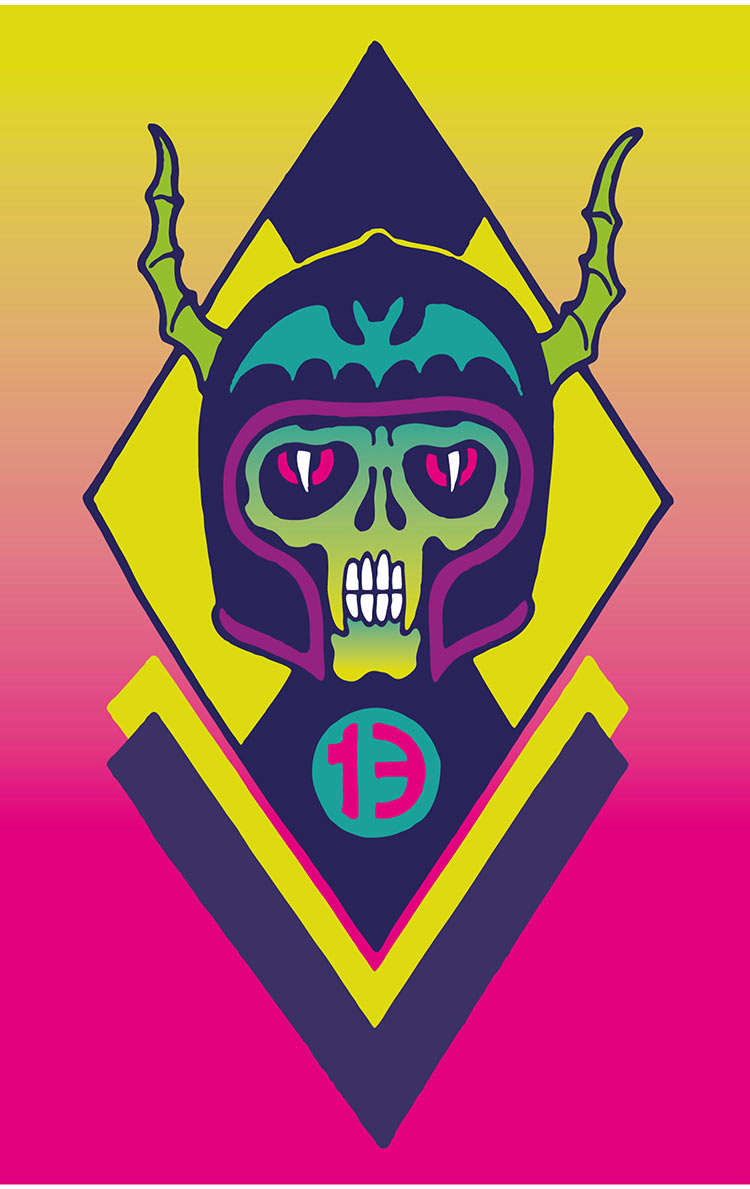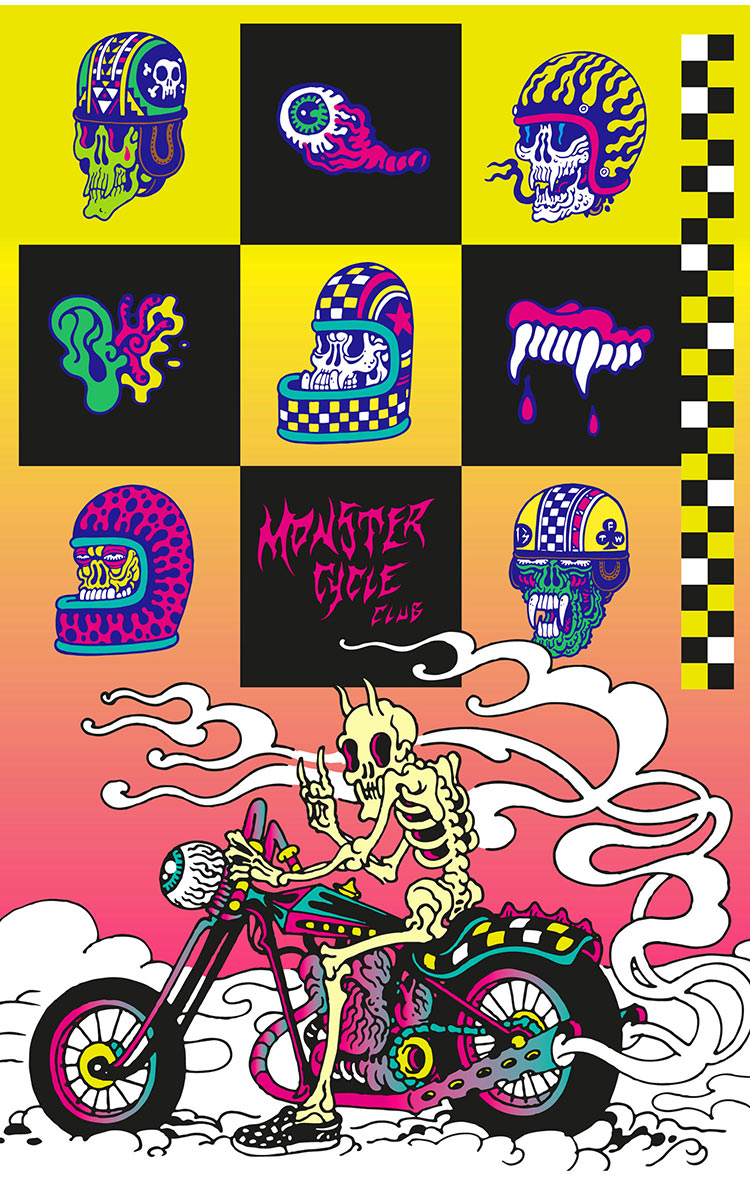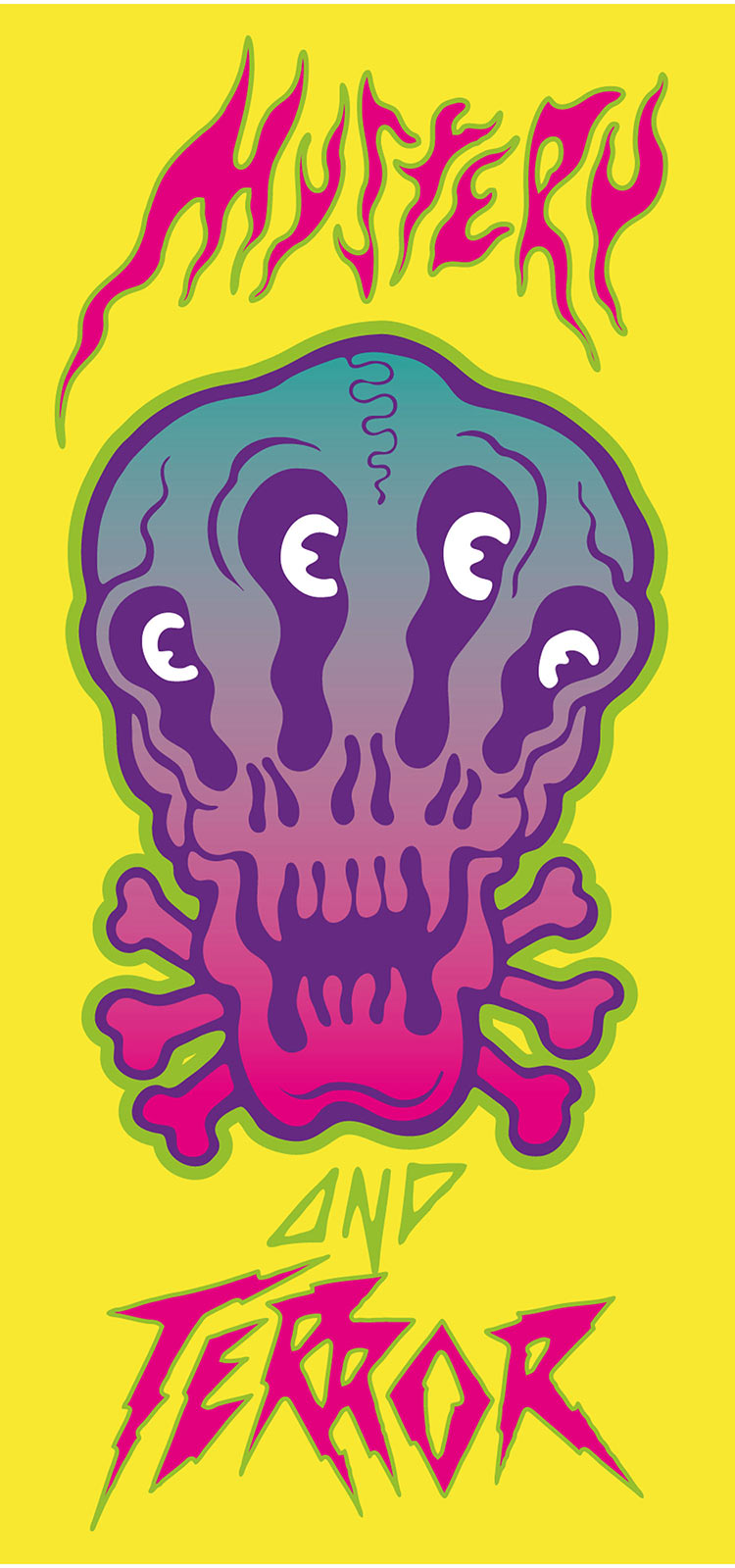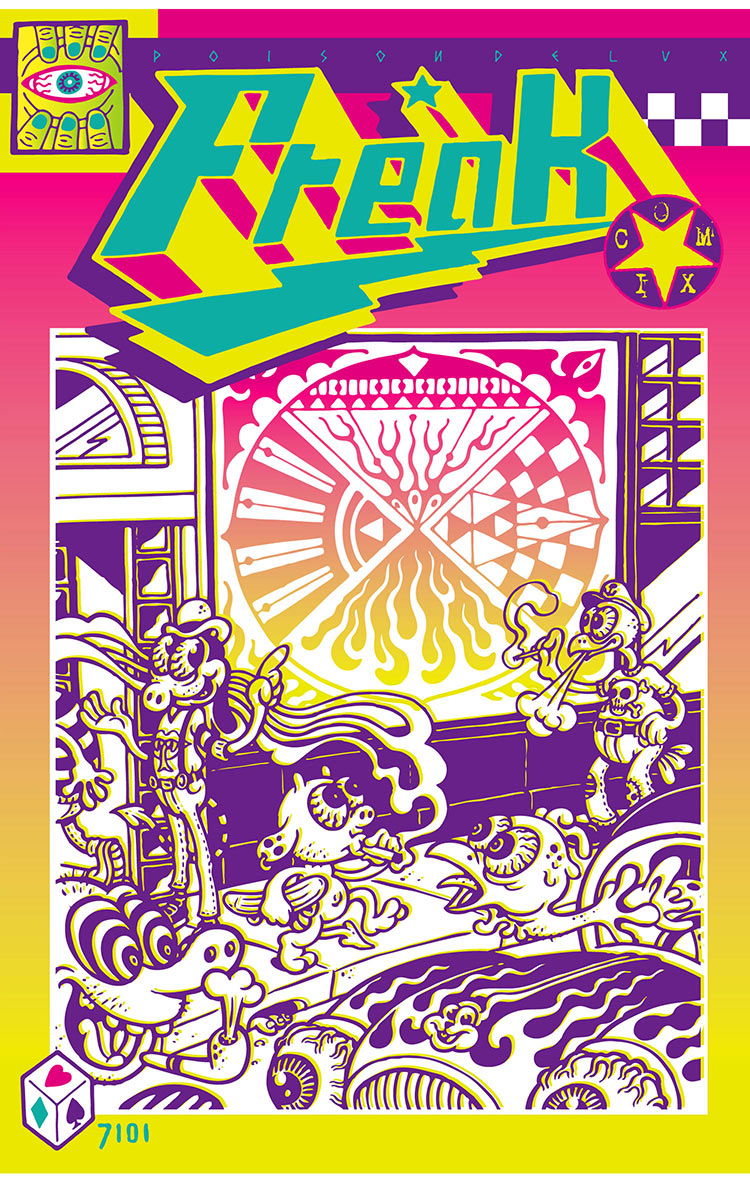 For more art and info on Poison Delux, visit Instagram: @poisondelux001
4/09/2020

We get killer art submissions from all over the world. Every once in a while a contributor is so talented we trip out and wonder if they sent their portfolio to us by accident. Gabi's paintings belong in museums and the best art galleries, but we're stoked this skate rat wanted to be in the mag.

2/26/2020

Sometimes you see an artist's work and there are subtle hints that the creator may skate. Other times, the artist is so utterly possessed to skate that the subject matter consumes everything they produce. Exteenager shows you exactly what's in his soul.