Converse: Viva Las Vegas
10/08/2010
The Converse team pulled into Vegas last night. They should be set with Sammy and Kenny.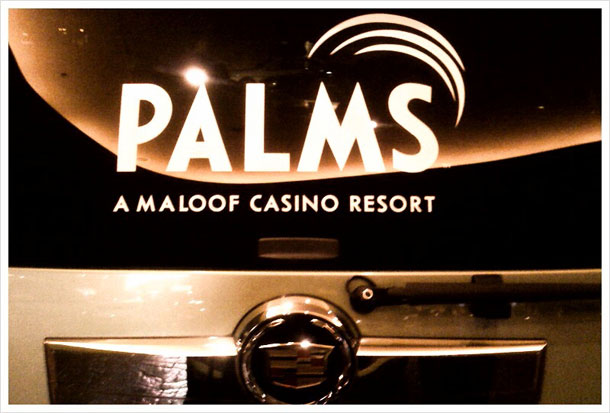 We're staying in some shit hotel named the Palms. You ever heard of it? Life sucks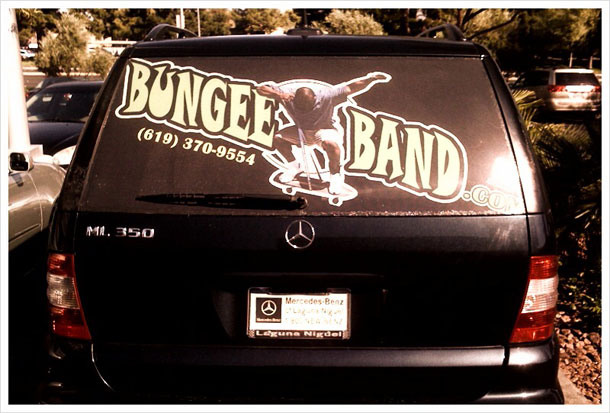 I don't even know what to say about this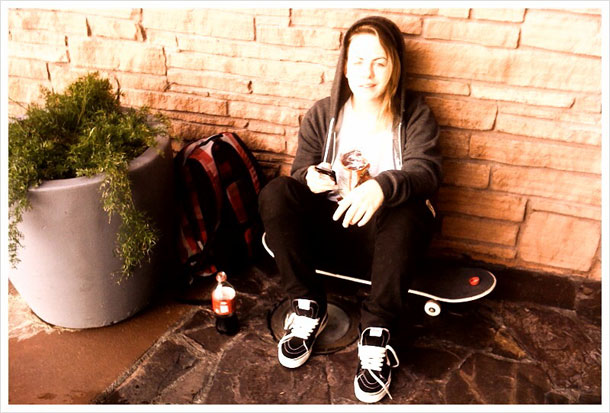 Lacy, gettin' ready for her first day. Hot Cheetos and a Coke. KOTR fuel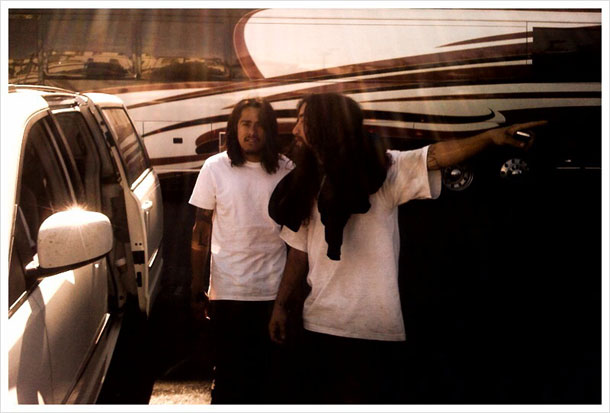 I really thought that when we pulled into Vegas we were going to lose Baca to his normal life. Supprise—he shows up first thing in the morning at the van, ready to kill it. Angel starts his Wizard Staff project first thing as well. You'd think it would slow the little guy down—nope. Never seen a guy drink so much and fucking kill it at the same time. Baca sayin' " Yo fool, Breeze is that way."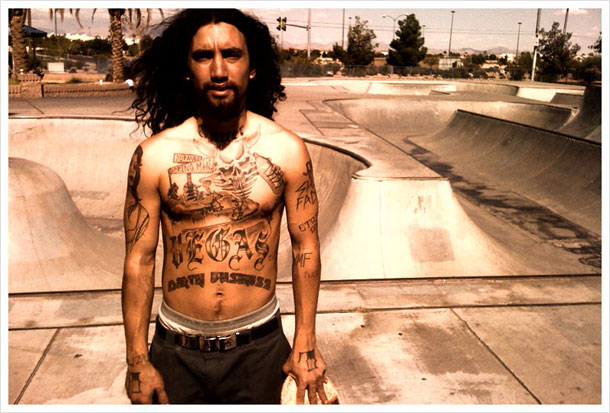 Baca is home. Desert Breeze, fool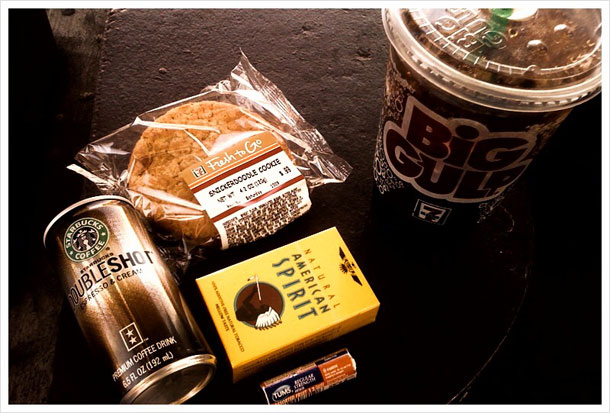 KOTR survival kit: Big Gulp, cookies, double shot, cigs, Tums (this mixture, instead of killing you, just keeps you moving)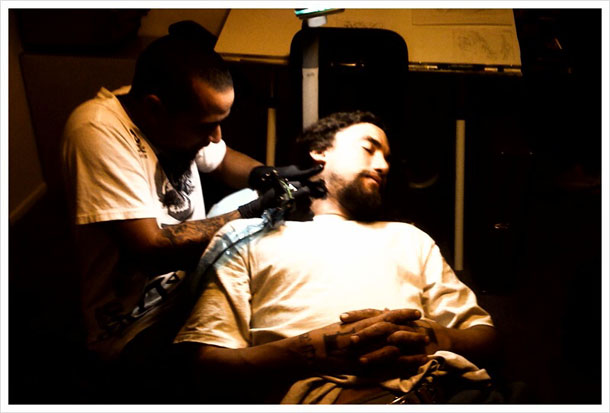 Baca getting the
Thrasher
tat. Shocker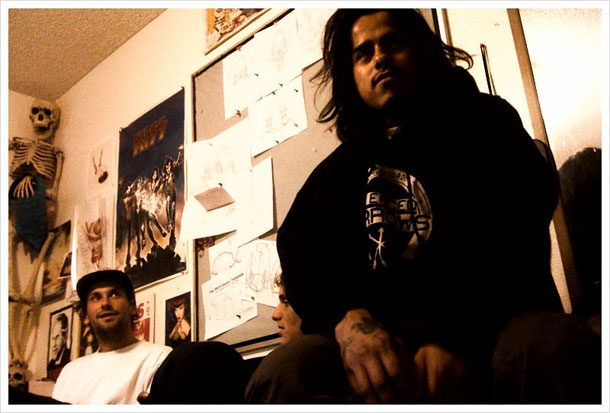 Angel keeps trying to kick Sammy while under the needle. Wants him to jerk and make the tat turn into a face tat
Keep up with all the 2010 King of the Road
madness and mayhem here.
2/14/2021

If you forgot a Valentine's Day gift this year, you can always go to a gas station and pick up some candy. But why spend so much money and effort? Instead, you can send your loved one a screenshot of our crappy V-Day cards.