Deep Fried's "Undercooked" Premiere
9/03/2019

Come out to the Emporium in SF Thursday September 5th for a free look at the new Deep Fried Undercooked video.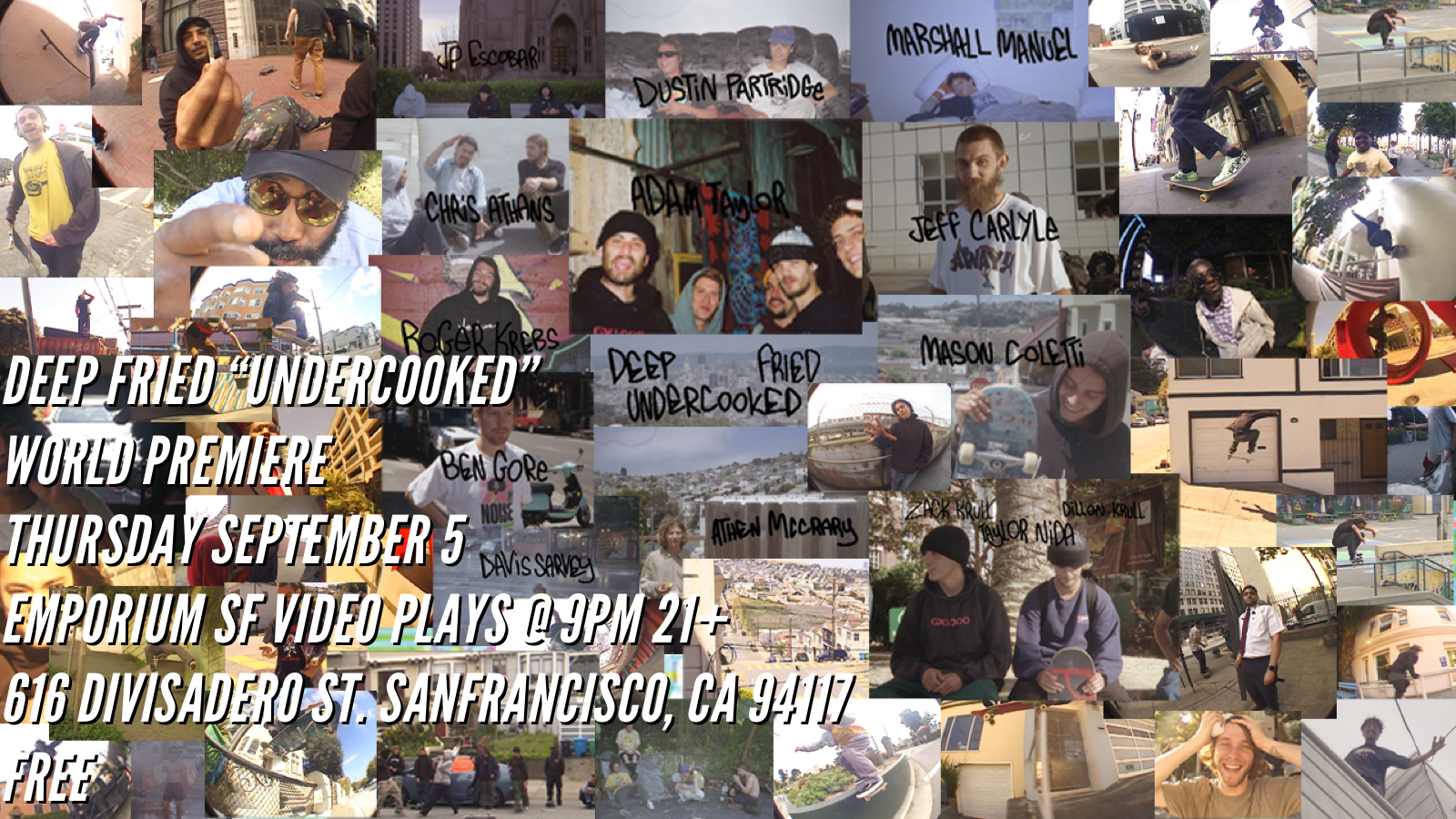 Located: Emporium SF 616 Divisadero San Francisco CA 94117 — It's free and anyone 21+ is able to go.
5/27/2022

Sowing his home turf, Silas finds new potential in Portland's crust with quick lines and high-impact hammers set to the sounds of Tom Waits. Once a SOTY...