Epic Spots book
3/04/2009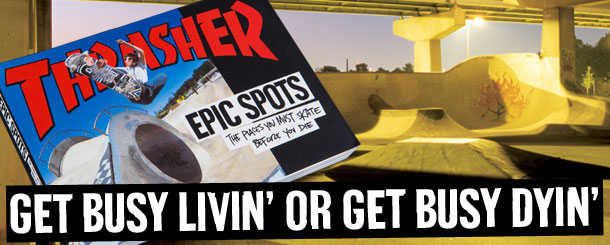 The Places You Must Skate Before You Die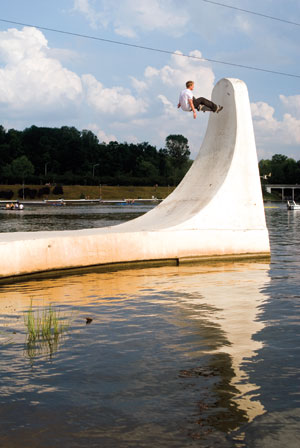 Whether you gotta hitchhike,
hop a freight train, or mow 1,000 lawns to afford a plane ticket, there are certain places on this planet you just gotta get to and skate. From the editors of Thrasher magazine comes the newest must-have skate book: Epic Spots: The Places You Must Skate Before You Die. From the hills of San Francisco to the DIY 'crete under the Burnside Bridge, or the sandpaper surfaces of Hawaii's legendary Wallos ditch, Epic Spots will get you there with a sensory overload of color photos and words from the legends who first skated these Meccas. Epic Spots is all the stoke you need to get started on your own epic search. Get busy livin' today...
208 pages, Full Color, 9.5" x 6.75"
PURCHASE THIS BOOK HERE







6/06/2020

Chase blasts through concrete and steel, surviving some of the riskiest rails and ramps ever skated. This Pizza is fully cooked.