Jake Phelps Angel Dust Collection
6/20/2019
Jake was a wizard
with spoken language. He would bend and twist words to do his bidding. Whether it was his brief comments in passing or long conversations on the road, he affected almost everyone he came in contact with. His written language skills were more refined and less chaotic than his gift of gab, but they had an equal impact. Jake's 30+ years of caption writing for
Thrasher
(and longer-form travel stories) changed the way that skaters talk around the world. Angel Dust was a column he wrote periodically from 1994 to 2011. This department included some of his most thoughtful observations and a glimpse into an extraordinary mind.
Here is the full collection below.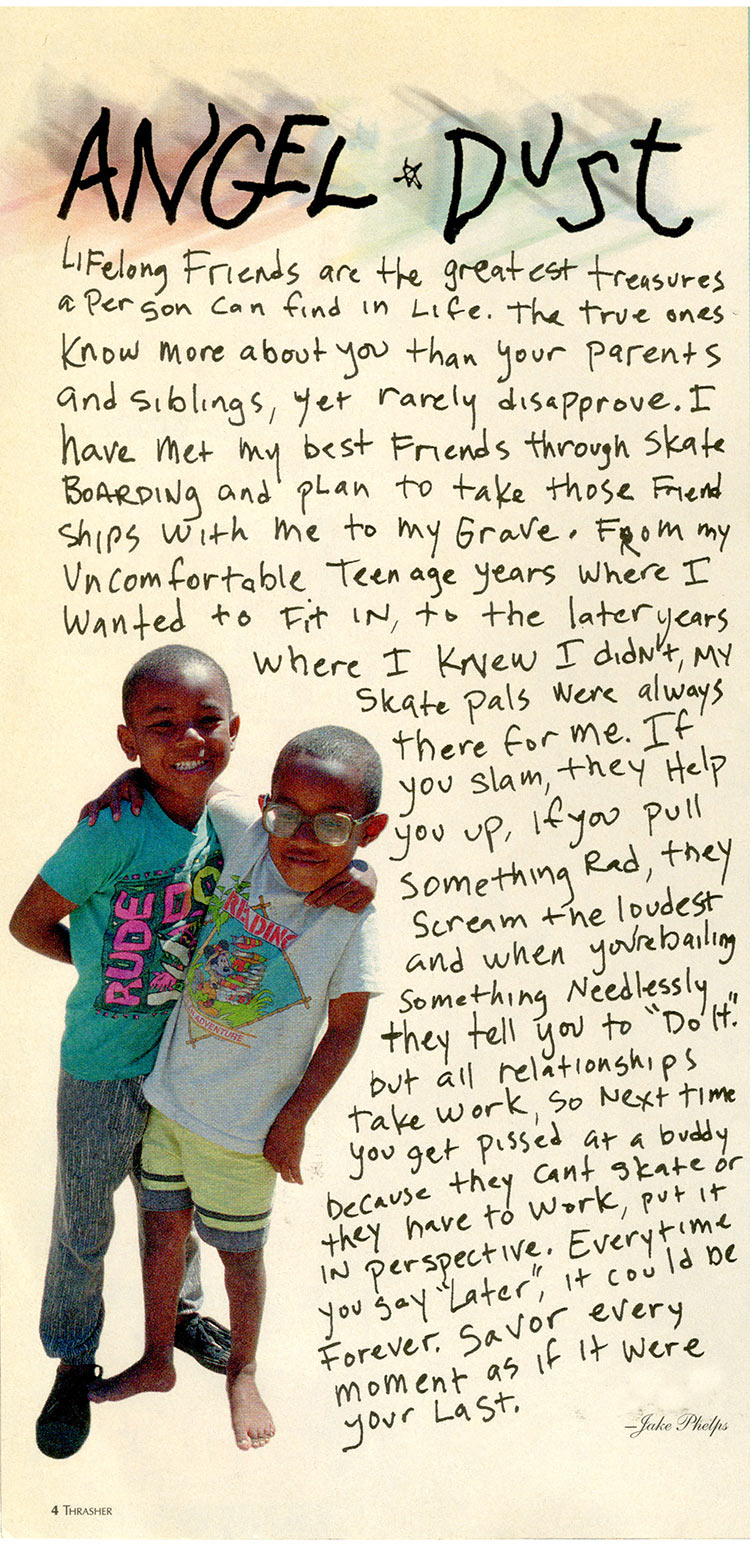 October 1994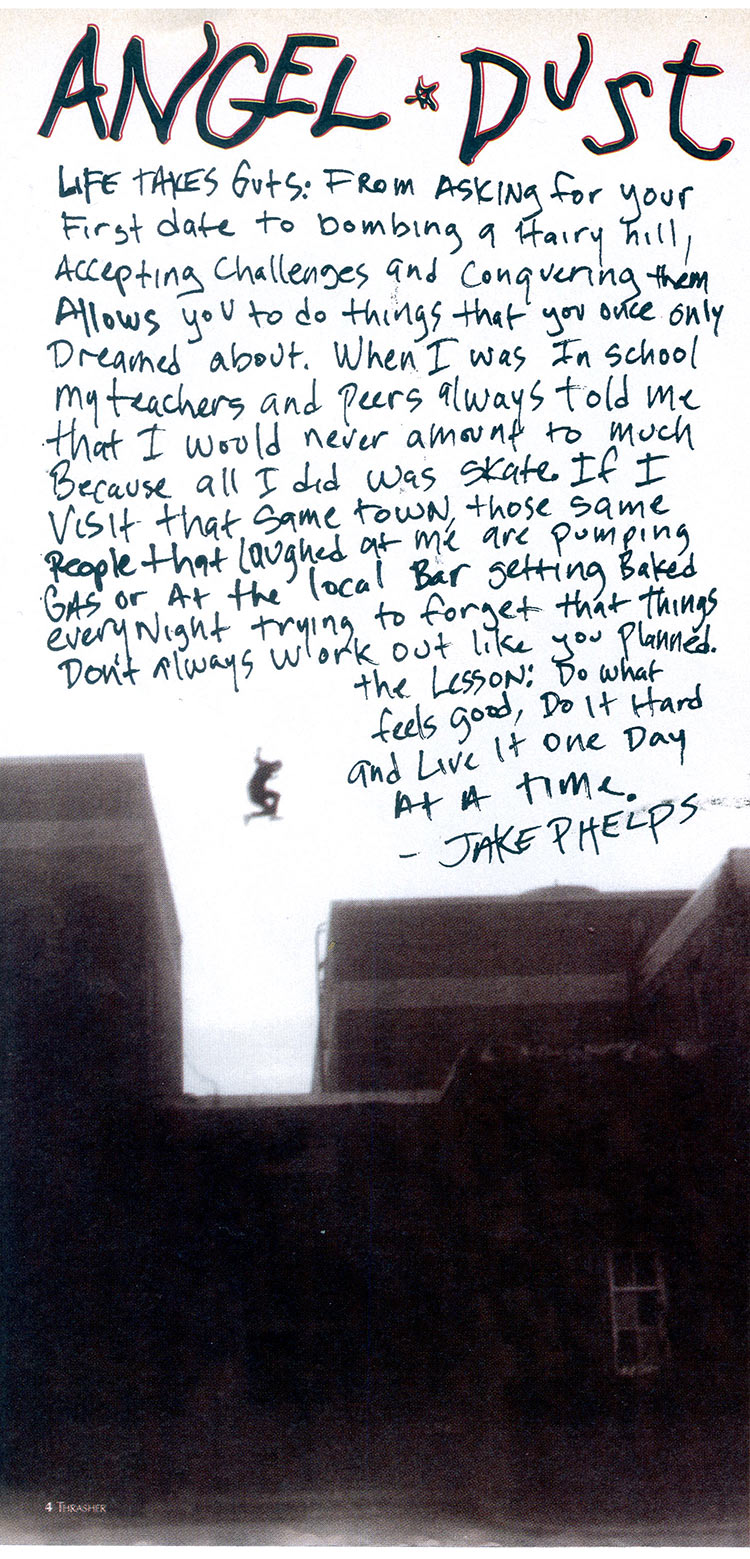 December 1994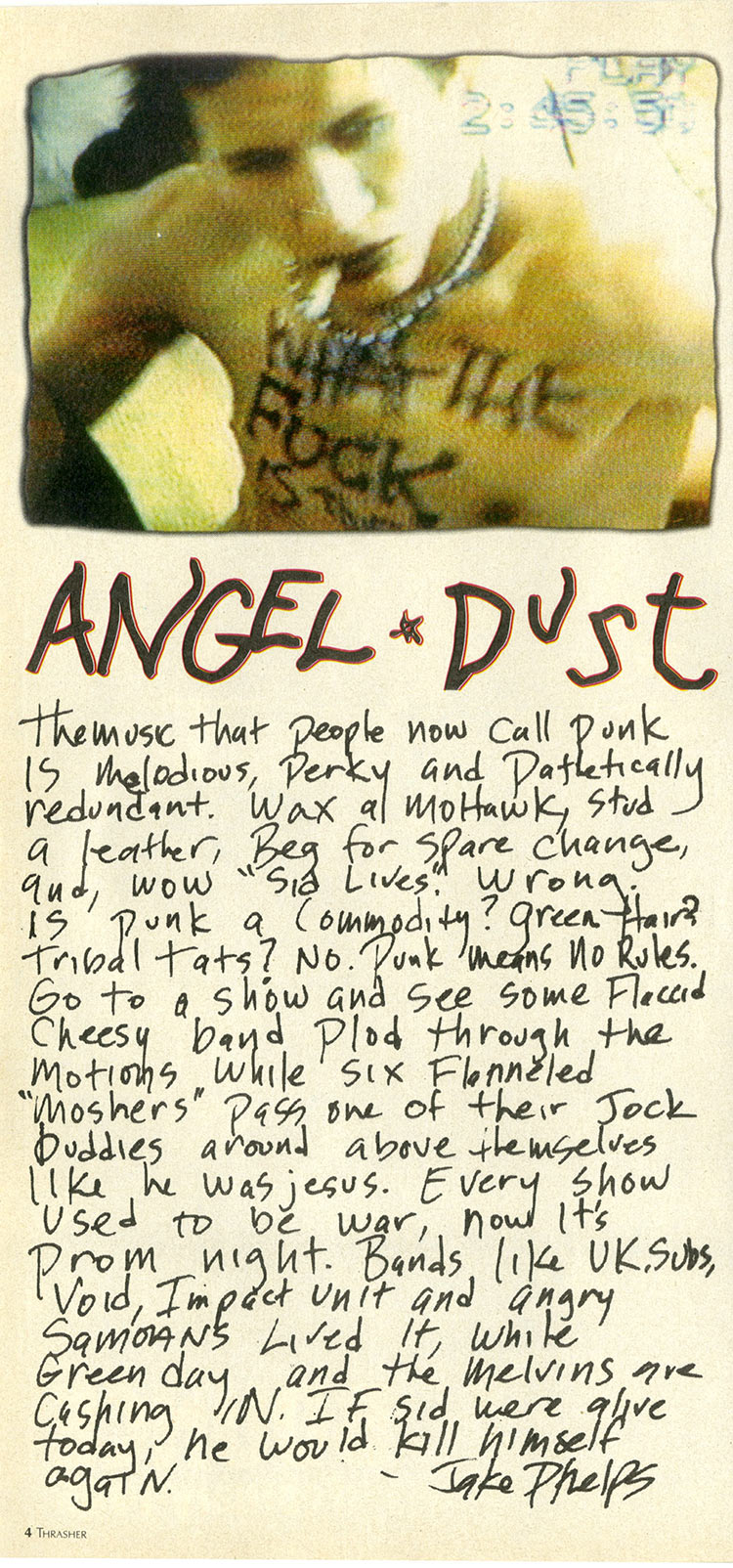 February 1995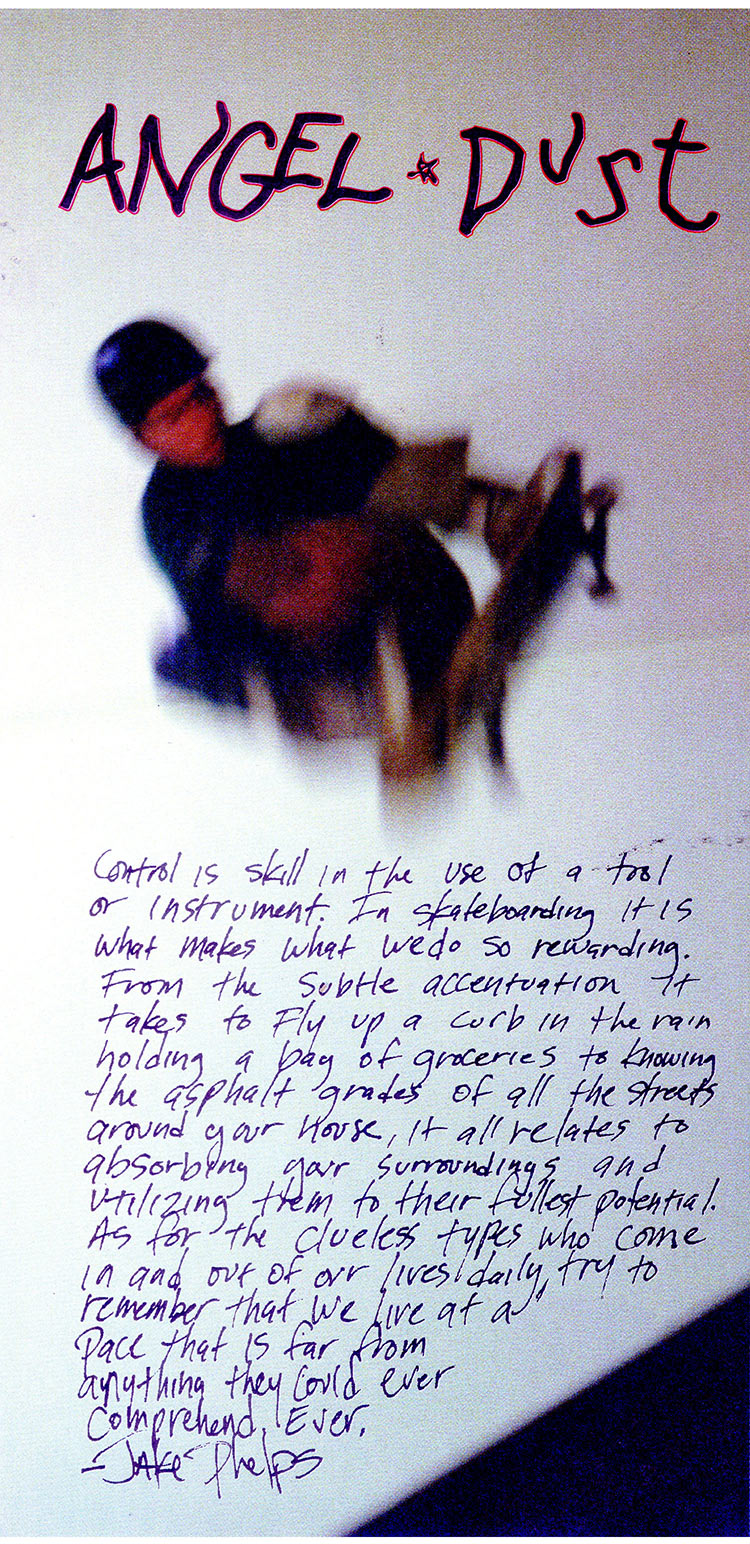 April 1995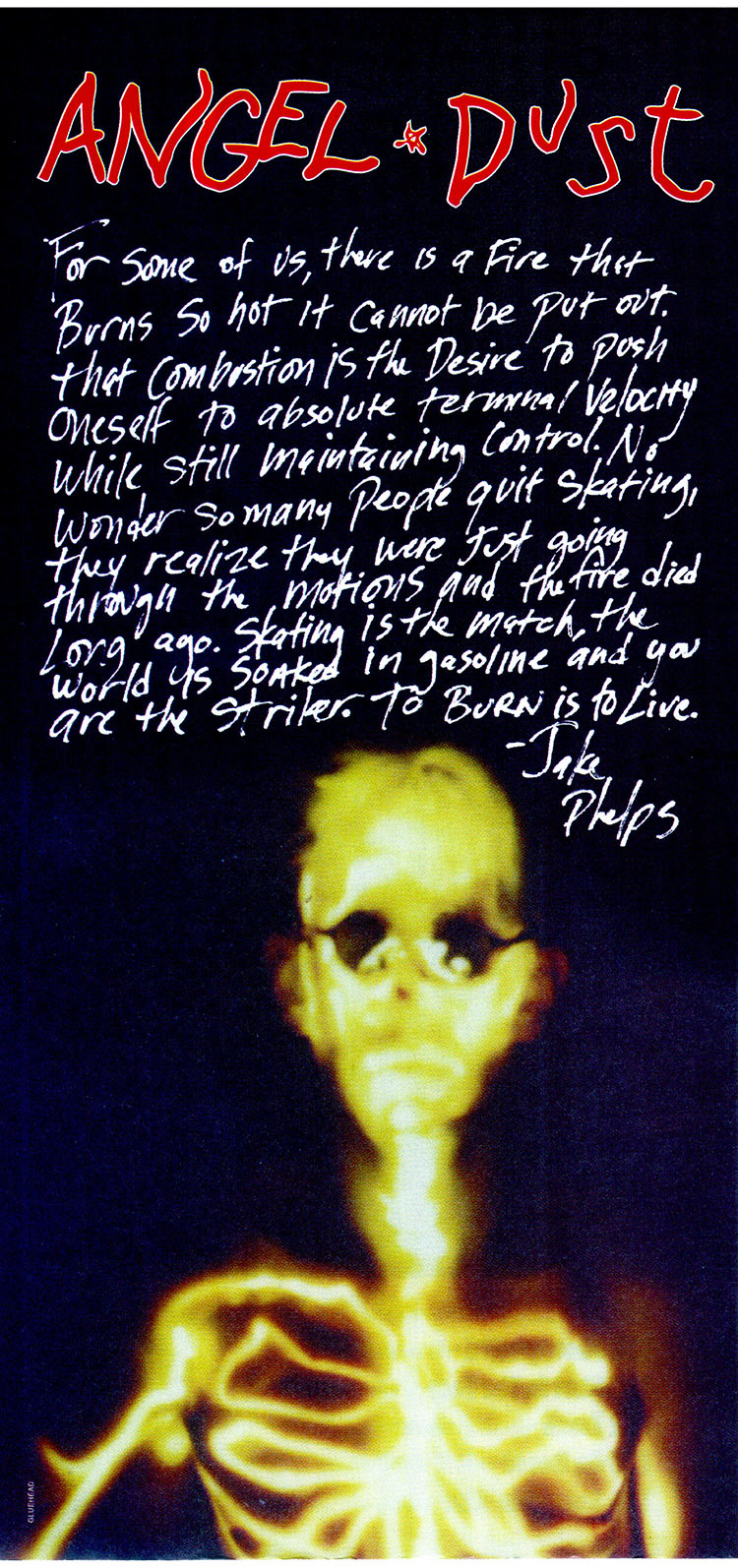 June 1995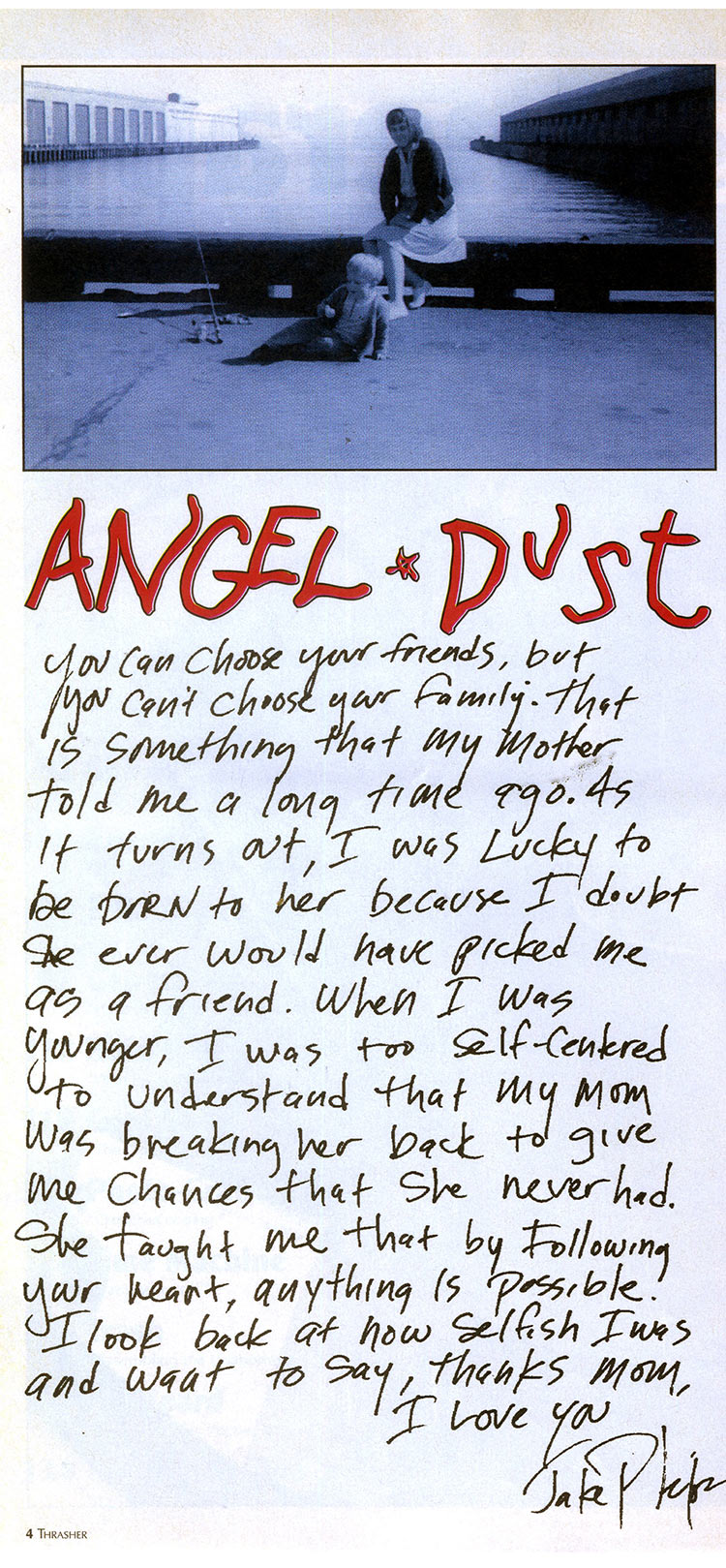 October 1995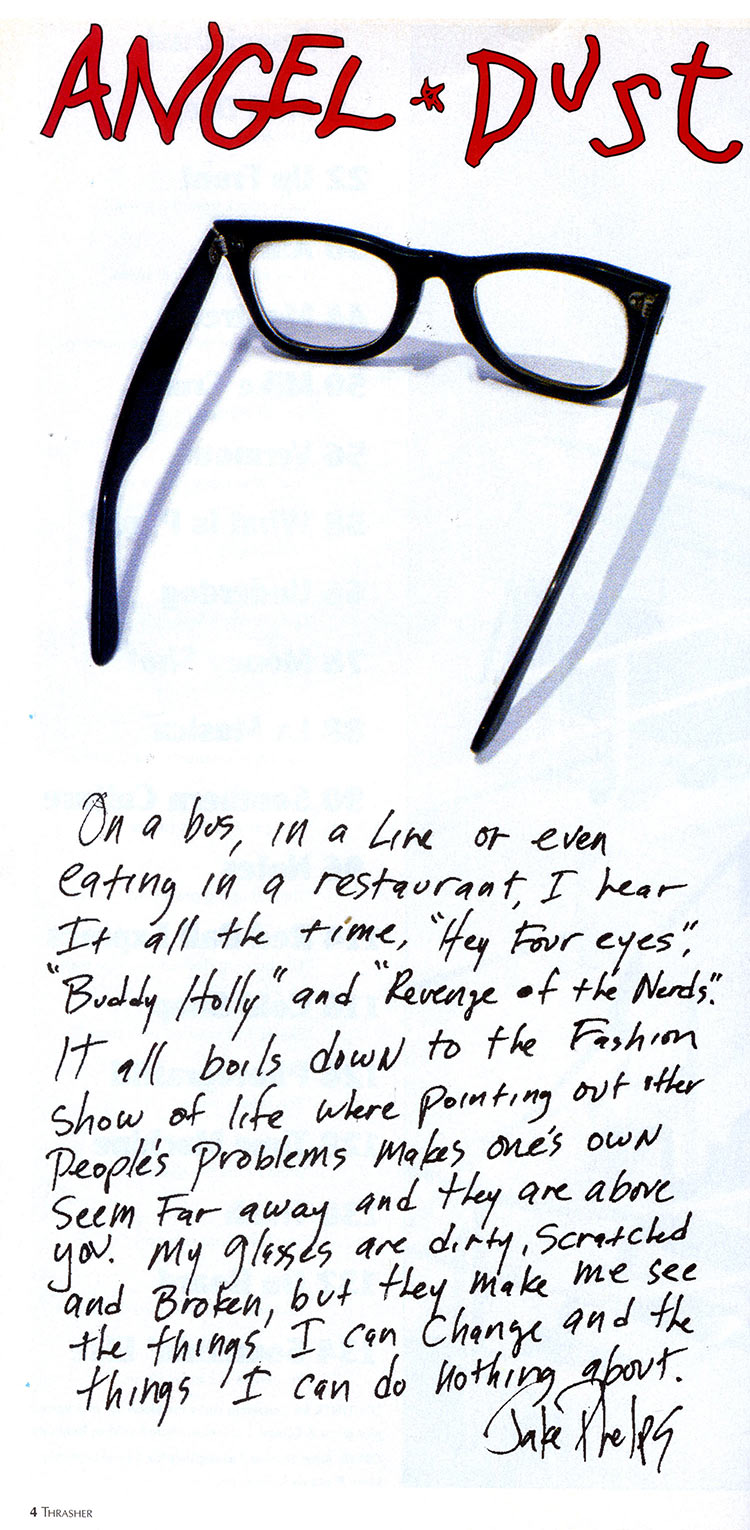 December 1995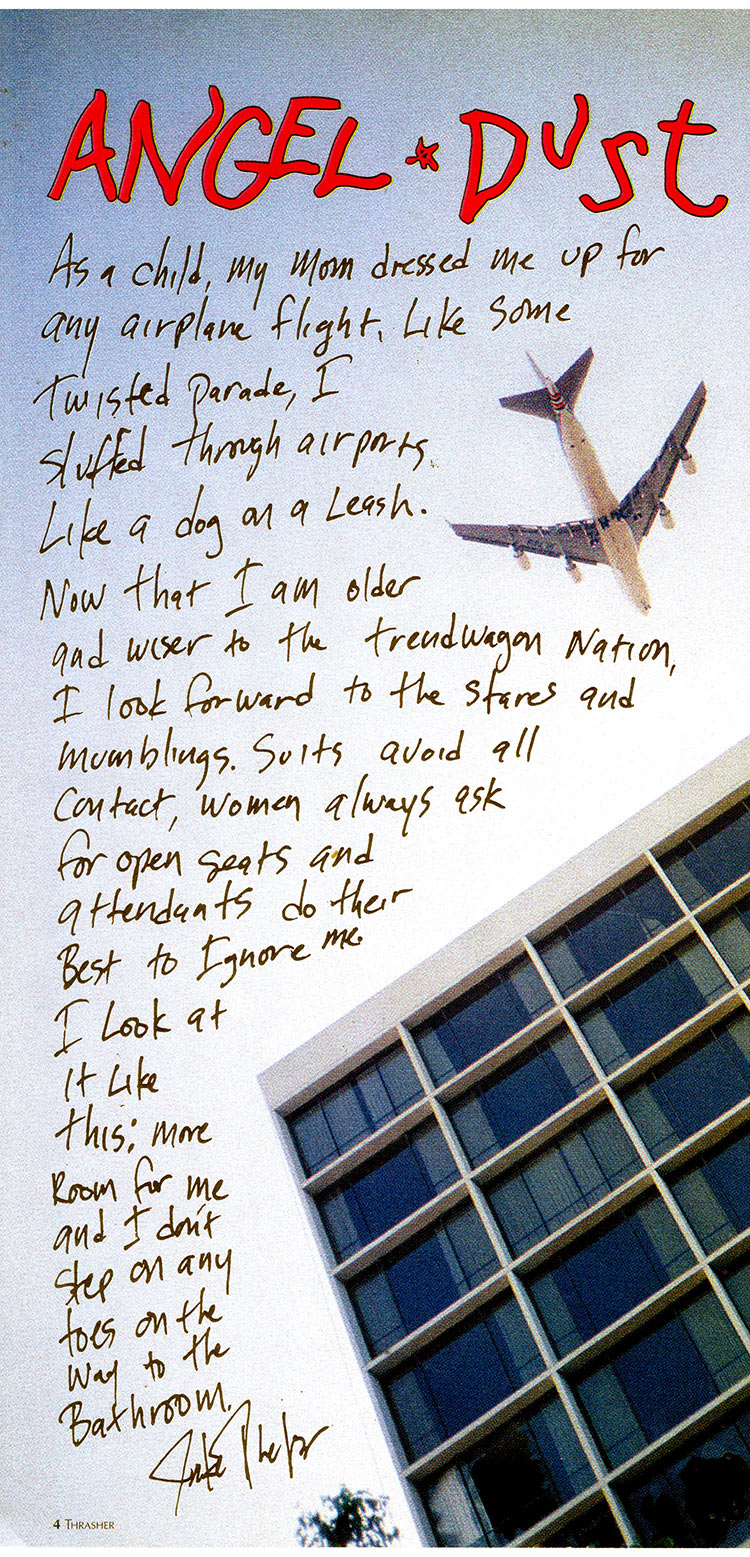 February 1996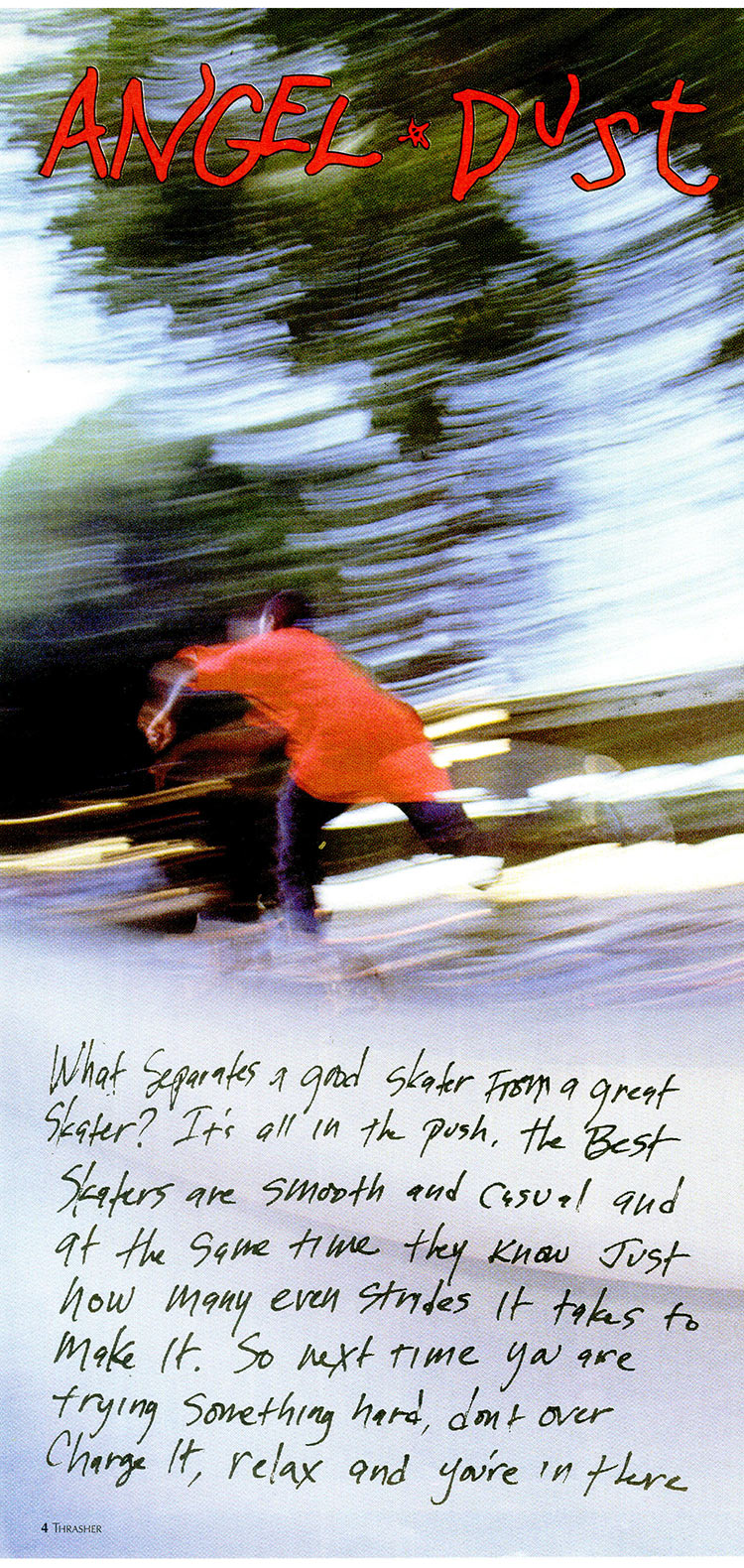 April 1996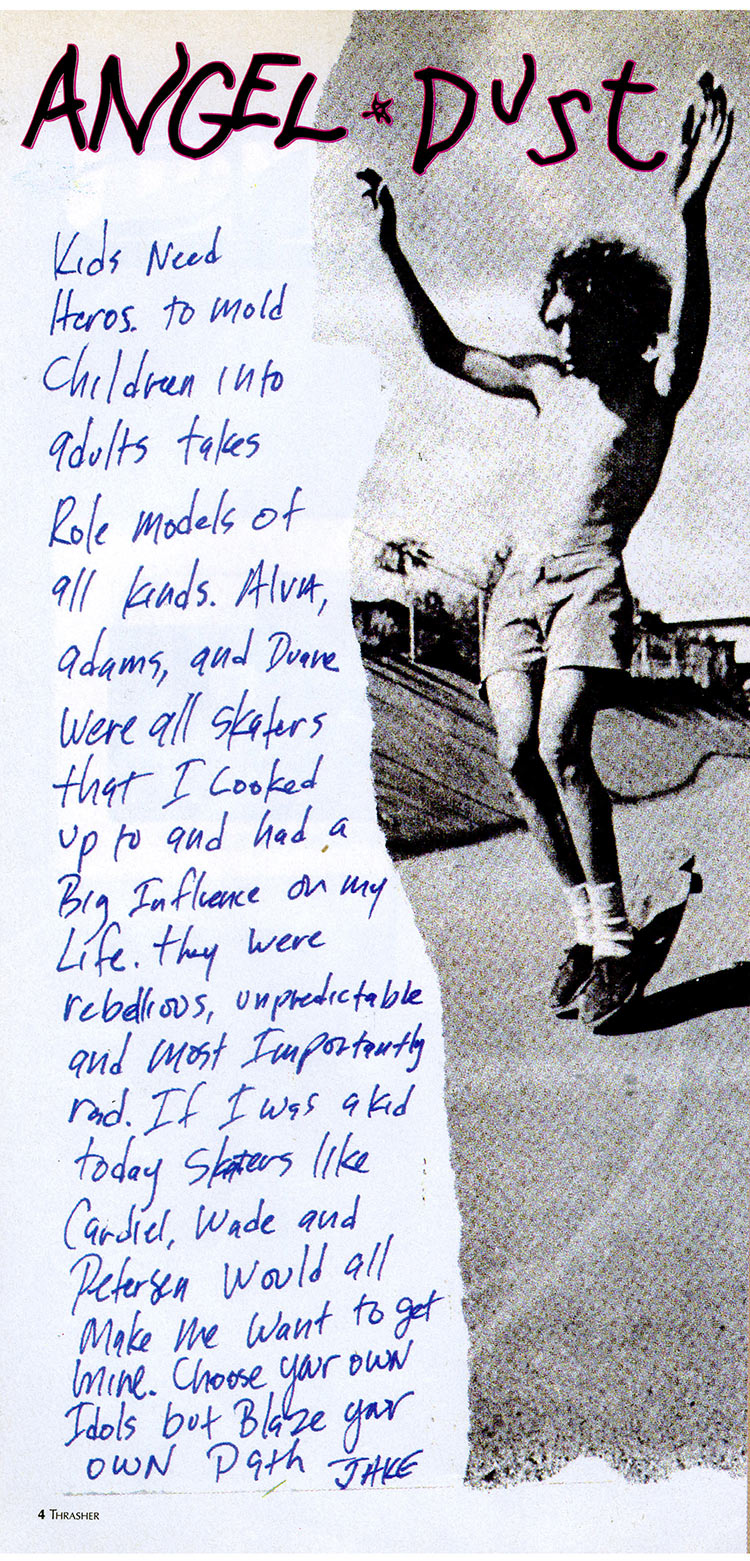 June 1996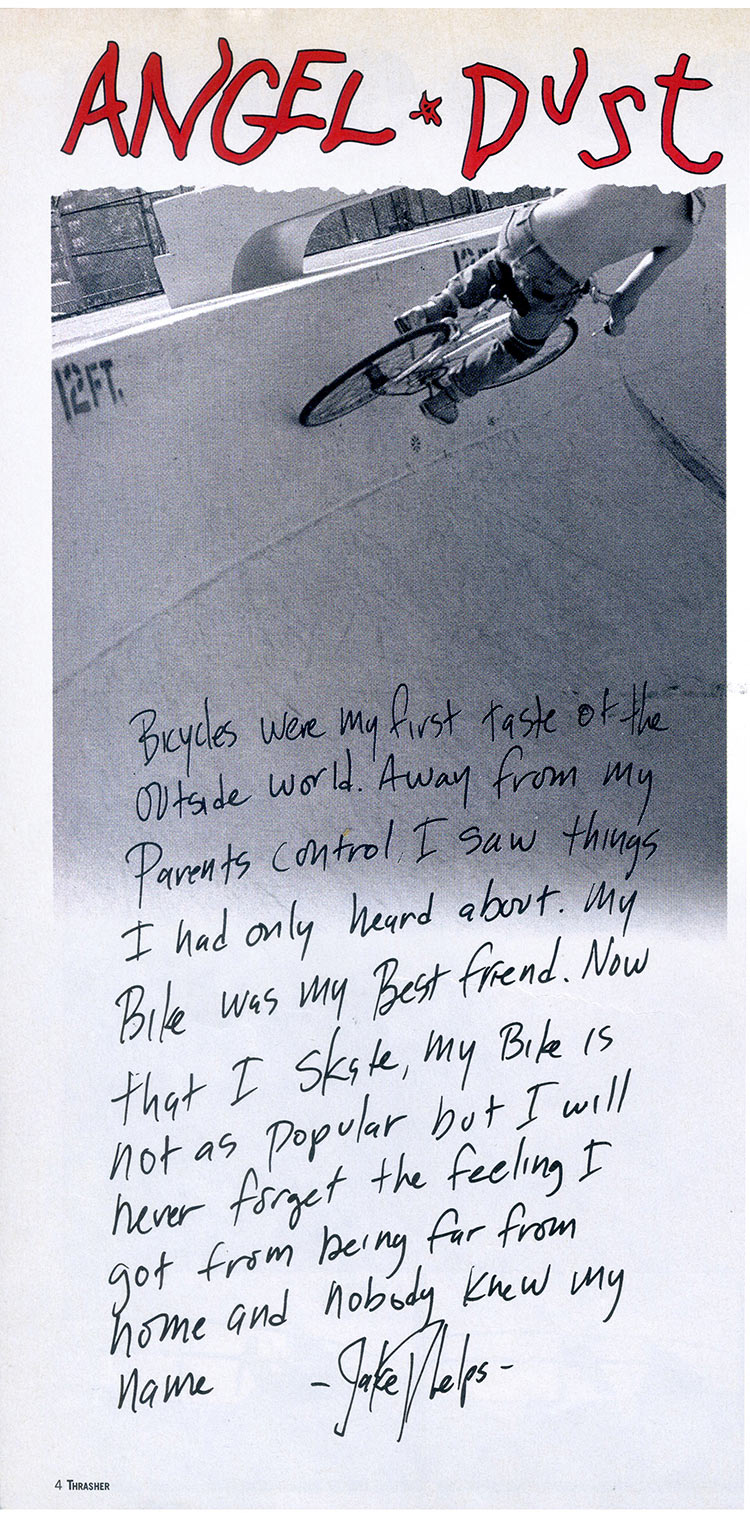 January 1997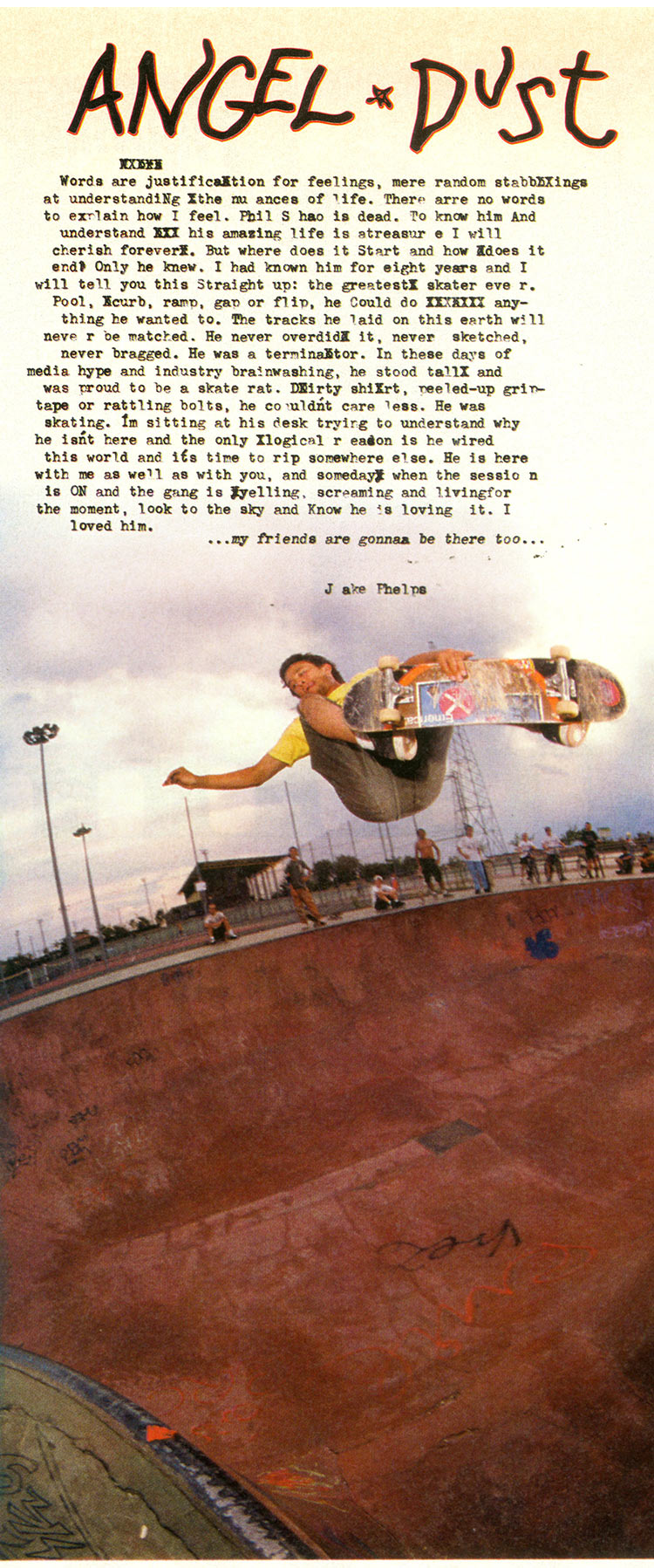 November 1998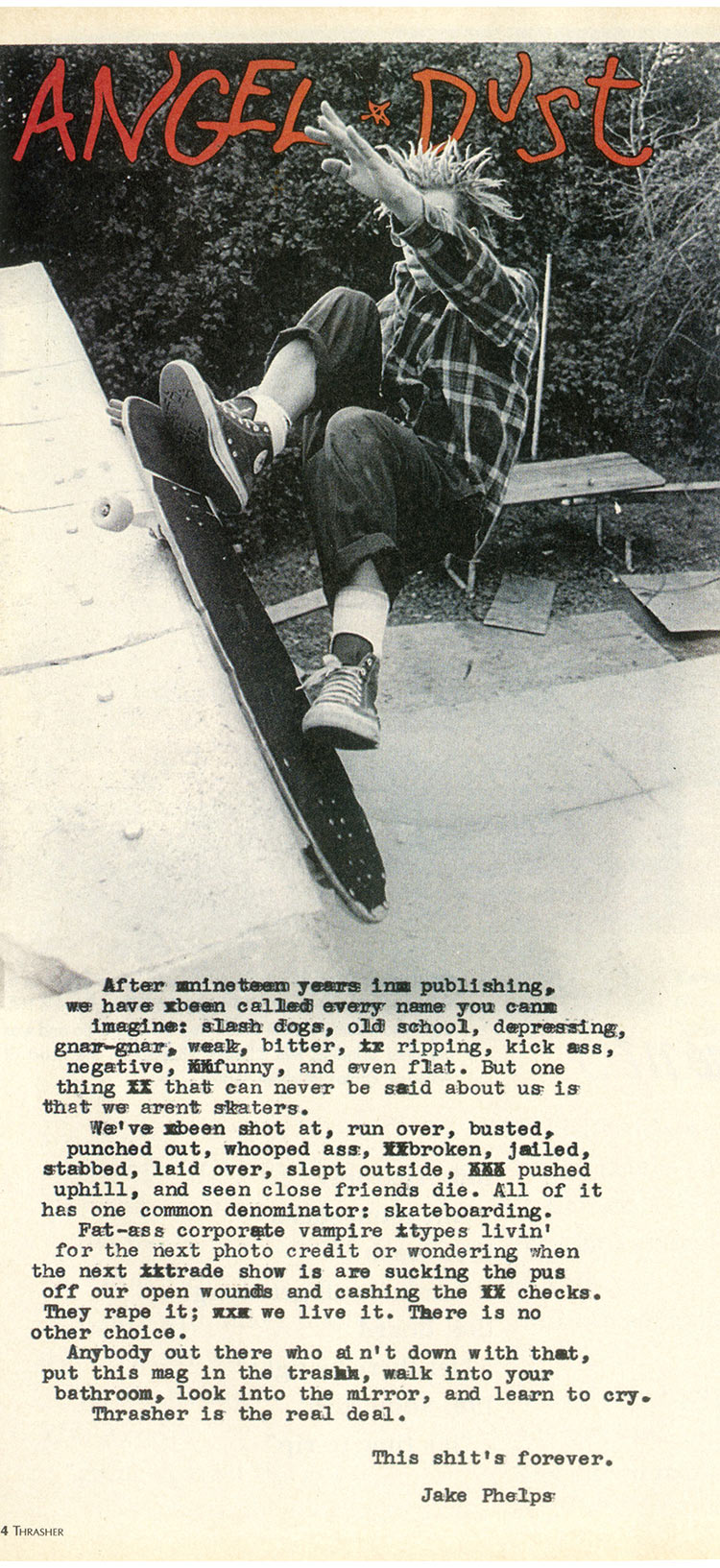 January 2000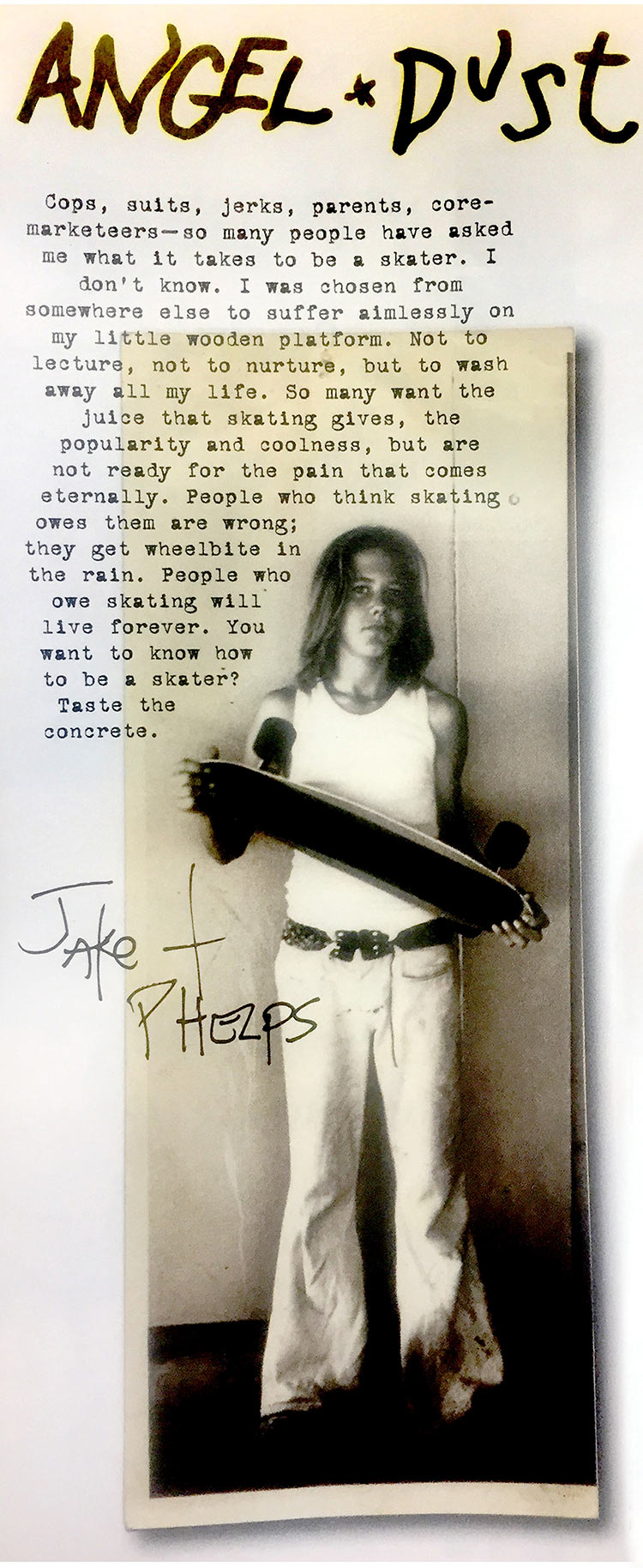 January 2001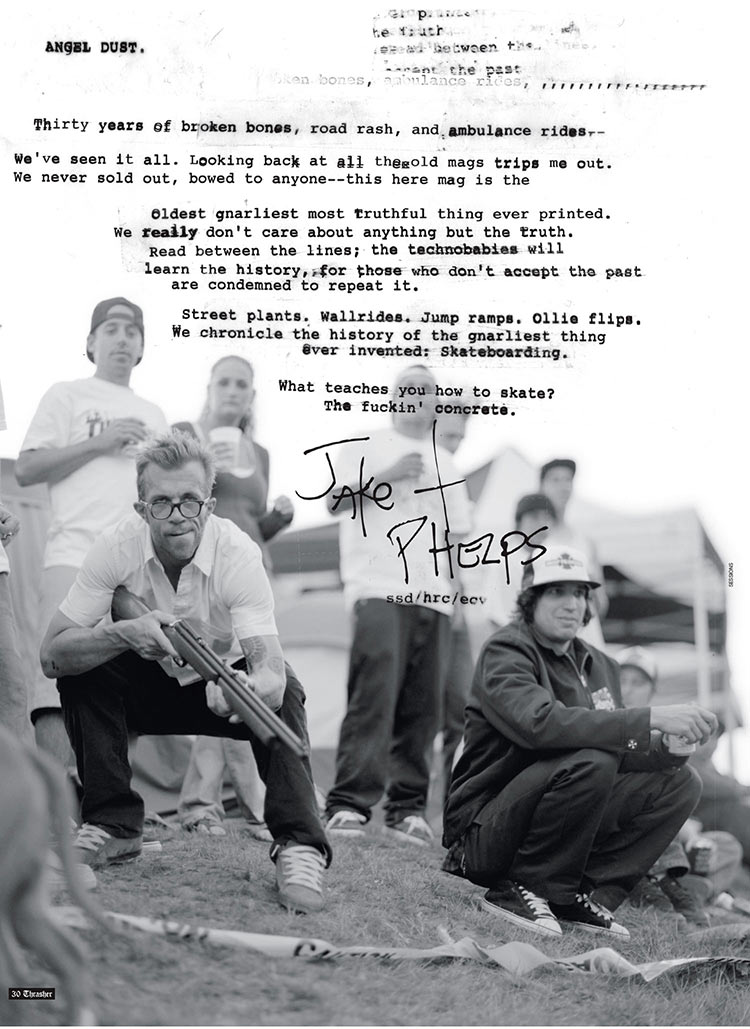 January 2011
6/21/2019

Jake led one of the most extraordinary lives of all time. There's no way to fully document his legend but we did our best. Based on the June 2019 memorial mag (and expanded here), this massive feature has 50 years' worth of Jake photos as well as testimonials from his closest friends. It's almost impossible to absorb all of this content in one sitting and it's meant to be sampled in various stages. His story will live forever and his spirit continues in everyone who loves to roll. We love you, Jake!