Sneak Peek: December 2010
10/28/2010
This hearty noseblunt by
James Hardy
at Patrick Hardy took three tries and three boards. Booyah!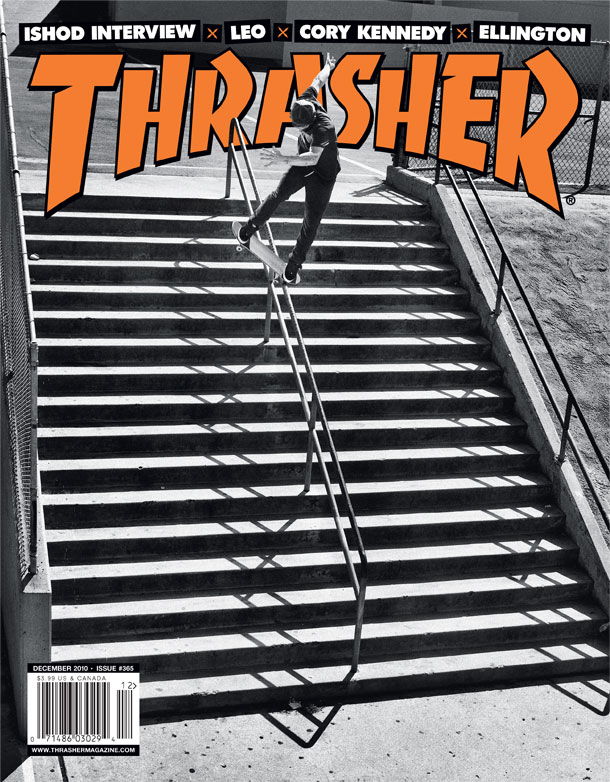 Why not
subscribe today
and save over $45 off the newsstand price? You'll get the mag before anybody else, pay less than a buck fifty an issue, and also score your choice of a free Thrasher Flame Logo t-shirt or any Thrasher DVD.
4/03/2020

Whether as a struggling pro or team manager, Mike Sinclair's come across almost every character in skateboarding, and even invented a few himself. Wonder who's made a lasting impression in his lifetime among legends? Read through and laugh along.