Board Youth
Posted: February 25th, 2009
Board Youth

"Our friend kicked a grandma in the head while stage diving"
Interview by Schmitty | Photos by Keith Johnson
Board Youth opened up
on the last stop of Skate Rock at Marginal Way, and they made it the best show of the tour. They don't just sing about skating, they actually skate. They had the stage set up with two quarter-pipes on each end with their friends skating throughout the set. When they fell or tripped over a mic cord, they'd just stage dive with no hesitation. Even though it's 2009 and they're from Seattle, they would have been a perfect fit in the early '80s playing shows in Oxnard with Aggression and RKL. —
Jordan Joseffer
Rollerskate mp3


How long have you been a band?
Martin, Parker, and Jeff were in another band—basically the same band but with a different bassist. They kicked him out because he was a Christian and couldn't practice on Sundays, then Miles joined in.
Where are you from and how did you all meet?
We're all from Redmond, WA, which is like 15 minutes from Seattle. Martin, Parker, and Jeff met a long time ago in school and have been friends forever. Miles met everyone else at different times, and then we all started hanging out together.
Who are some heavy influences?
All the obvious ones, like JFA, Adolescents, and Bones Brigade. And then we all like a bunch of other shit to like GG Allin, Black Sabbath, Scholastic Deth, Devo, RKL, The Spits, Dicks, Against Me!, and a shit ton of others. Local band HIV was awesome, but they're gone now.
What did you think of the Skate Rock show at Marginal Way?
It was one of our favorite and best shows. Great people, and playing at Marginal is always super fun.
What were some highlights for you guys?
Our friend kicked a grandma in the head while stage diving; skating on the stage; and Max eating shit on a boneless on stage.
Do you guys skate?
Every damn day.
Thus the name?
Yeah, and the Bones Brigade song. The name sucks, though.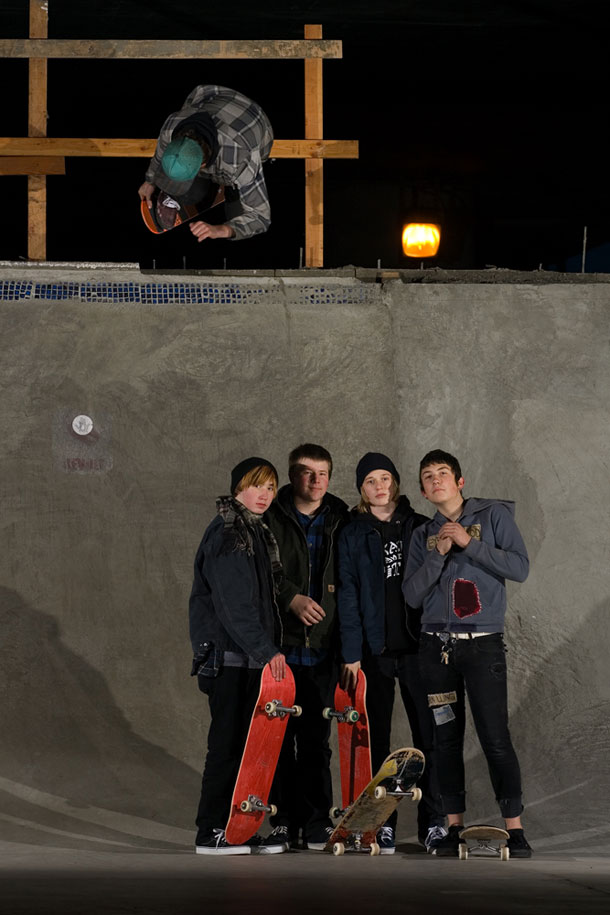 I noticed you guys do a cover or two. What songs do you cover? Are they a regular addition to your set list?
We cover the Adolescents and TSOL, JFA, and everything in between.
Top three female rockers?
Lorna Doom is a babe. Joan Jett is rad. Does Marilyn Manson count?
Do you have music on the iTunes store or at Amoeba?
We're trying to release a 7-inch really soon, but we've been saying that for almost a year. We have almost no money, so for now if you message us we can send you some mp3s or something. We might be re-releasing our tape to try to make some money for the 7-inch. Or you people can send us money, either way.
What other shit are you guys into besides music?
We pretty much just skate when we aren't playing music.
Check out Board Youth's
myspace
here for music and upcoming shows.
9/27/2020

After millions of album sales since the mid-90s, Third Eye Blind frontman Stephan Jenkins continues to make music without compromise or concern about radio hits and pop charts. He features Cher Strauberry in his newest video and she sat with him for an interview.