Death Match 2011: Band Yardsale
Talk about a yardsale: Video outtakes and interview recaps from the Zounds SXSW coverage in our August mag…way past the expiration date.
Loading the player ...
Check out these interviews from some of the Death Match bands, accompanied with YouTube videos for your viewing and listening pleasure.
Andrew WK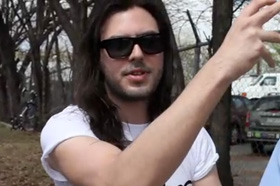 Andrew WK
takes a seat to talk about sunscreen, skateboarding, and partying.

The Death Set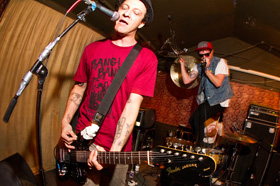 It was quite a treat to have spazz masters Johnny, Dan and Jahphet grace the Death Match with their bouncing off the wall, feel-good, slap-slap-slap-pound-up-down-snap
Death Set
.
Danny Brown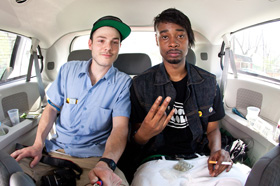 In the same cultural moment where today's instant-classic album was yesterday's free-to-download, comes
Danny Brown
.


Pentagram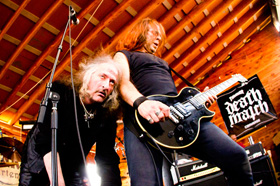 Bobby Liebling and Victor Griffin of
Pentagram
graced us with a few minutes to talk about the band.
Click here for
all Death Match 2011
3/25/2023

The music of Beirut has been featured in many skate vids over the years, most notably in Mark Suciu's "Verso" masterpiece. Mark caught up with Zach Condon, the man behind the band, in this exclusive interview.