Pizza,Brews, and Bros
11/04/2011
Pizza, Brews, and Bros

Some of the Emerica bros stopped by DLXSF to hang out with the locals, share stories, eat pizza, and tilt back some bevies. Appropriately, the video Yellow was on loop all night with good vibes.
Loading the player ...
Spanky gettin some of the wall at the Rock...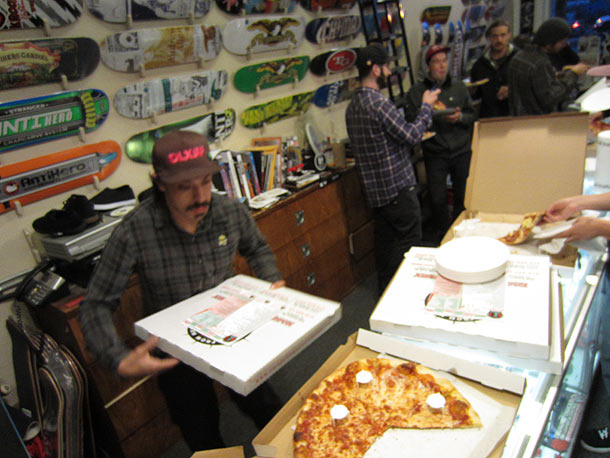 The fine people at DLXSF hooked up the bros with pizza and beer while some of the Emerica team stopped by for a visit.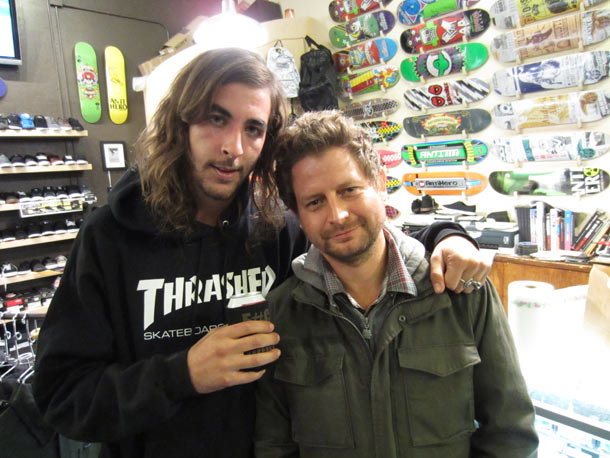 Figgy and Minor.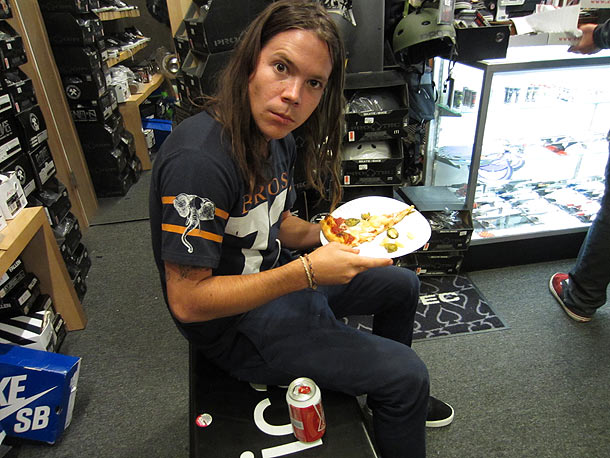 Spanky loves pizza.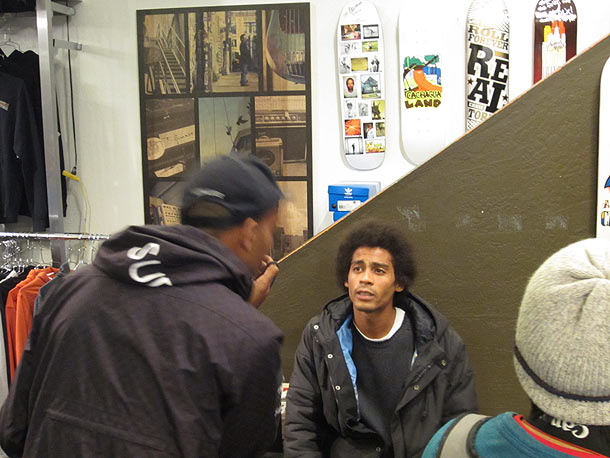 Chris Pfanner sighting.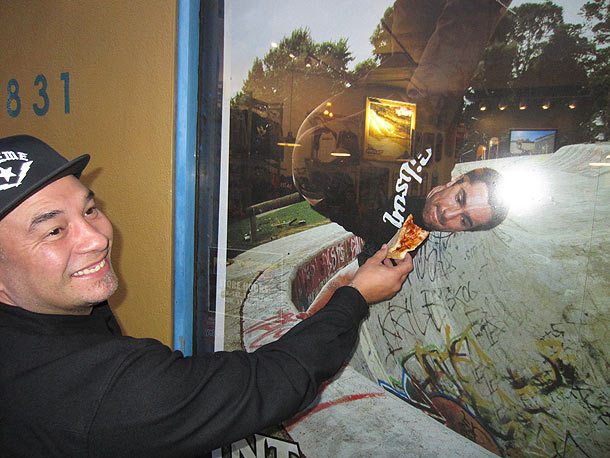 Give Mickey some free pizza and you never know what's gonna happen.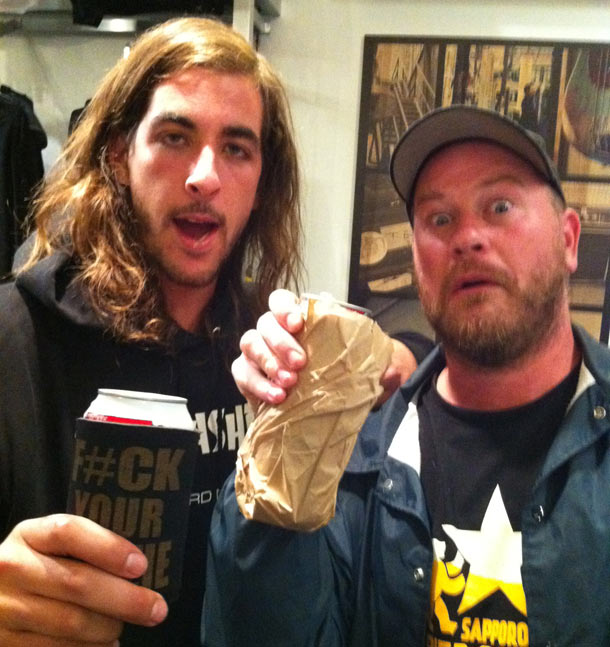 "I was there!"
12/06/2019

Big Fig put it DOWN in Baker 4. Nuge hit him up to talk about final missions, getting on Baker, pumping the brakes on partying and learning to surf. From the Jan '20 issue of the mag.