Thrasher Radio: Ep. 30 Cairo Foster
7/16/2014
Originally Recorded: July 8th, 2014
SF staple and enjoi ripper, Cairo Foster, talks us through the years and sheds no tears.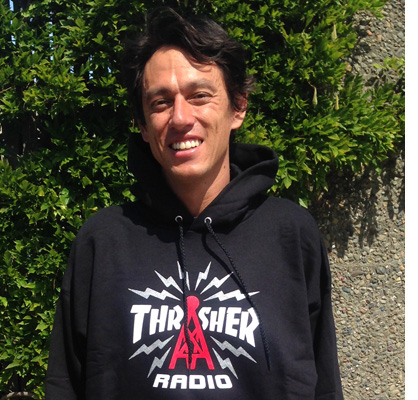 Thrasher Radio Ep.30 Track List:
Crosby, Stills, Nash, & Young - "Almost Cut My Hair"
Skrillex - "Stranger'"
The Cure - "The Exploding Boy"
The Stone Roses - "Elephant Stone"
The Jimi Hendrix Experience - "She's So Fine"
Sufjan Stevens - "Come On! Feel The Illinoise!"

Subscribe to the Thrasher Radio Podcast by copying this link into your favorite podcasting app, or click here for more options!

Have a question or comment for Jake? Who do you want to see on the show? Let us know by leaving a comment below.
1/22/2022

Gerwer and Schmitty get Carroll to set the record straight on Kelch kicking T-Dogs out of EMB, spider bites on the road, club tracks and Phelper stories. Nerd out with one of the greats.