Thrasher Radio: Ep. 31 Raney Beres
7/30/2014
Originally Recorded: July 29th, 2014
From a ponytail Make-A-Wish brat to full time 18 gnarzone. Raney Beres talks Skate Rock, slams, and well... it's on.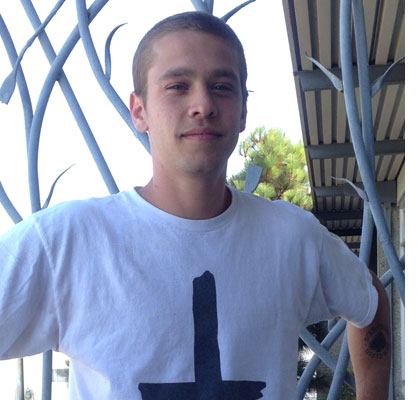 Thrasher Radio Ep.31 Track List:
Big Boys - "The Big Picture"
The Boneless Ones - "Skate For The Devil'"
Tales of Terror - "Texas Against The World"
Tsuchinoko - "Tsuchinoko"
Grindline The Band - "Rats In A Maze"
The Boneless Ones - "Jason"
Van Halen - "Mean Street"

Subscribe to the Thrasher Radio Podcast by copying this link into your favorite podcasting app, or click here for more options!

Have a question or comment for Jake? Who do you want to see on the show? Let us know by leaving a comment below.
9/24/2022

Gerwer and Schmitty get Carroll to set the record straight on Kelch kicking T-Dogs out of EMB, spider bites on the road, club tracks and Phelper stories. Nerd out with one of the greats.