Thrasher Radio Ep. 56: Jason Jessee
10/02/2017
Jason Jessee and the old man talk stoke, Hosoi and after all the horse crap, being alive is the best revenge. Real men do it to fakie. —
Jake Phelps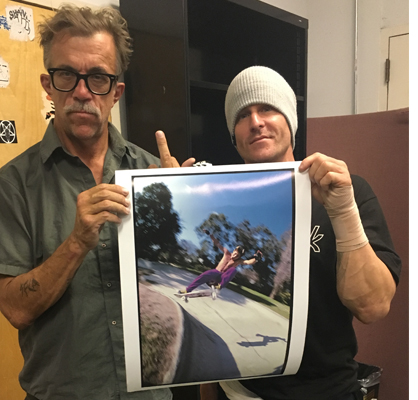 Thrasher Radio Ep. 56 Track List:
The Smiths - "A Rush And A Push And This Land Is Ours"
C-Bo - "Stompin' In My Steel Toes"
Donnie and Joe Emerson - "Baby"
Morrissey - "Alma Maters"
A$AP Ferg - "Lord"

Subscribe to the Thrasher Radio Podcast by copying this link into your favorite podcasting app, or click here for more options!
Have a question or comment for Jake? Who do you want to see on the show? Let us know by leaving a comment below.
5/31/2023

Gerwer and Schmitty get Carroll to set the record straight on Kelch kicking T-Dogs out of EMB, spider bites on the road, club tracks and Phelper stories. Nerd out with one of the greats.