Thrasher Radio Ep. 56: Jason Jessee
10/02/2017
Jason Jessee and the old man talk stoke, Hosoi and after all the horse crap, being alive is the best revenge. Real men do it to fakie. —
Jake Phelps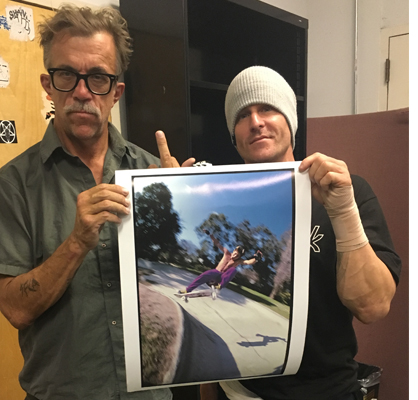 Thrasher Radio Ep. 56 Track List:
The Smiths - "A Rush And A Push And This Land Is Ours"
C-Bo - "Stompin' In My Steel Toes"
Donnie and Joe Emerson - "Baby"
Morrissey - "Alma Maters"
A$AP Ferg - "Lord"

Subscribe to the Thrasher Radio Podcast by copying this link into your favorite podcasting app, or click here for more options!
Have a question or comment for Jake? Who do you want to see on the show? Let us know by leaving a comment below.
12/10/2019

Today would have been his 57th birthday, so it feels like the perfect time to launch the final radio segment he ever recorded. Not only is the old man STILL WATCHIN, but he's STILL TALKIN, and he insists that the show must go on. HBD, Jake. We love you.