Thrasher Radio: Ep. 14 Jake's Picks
3/12/2014
Thrasher Radio: Ep. 14 Jake's Picks
Originally Recorded: March 10th, 2014
Hard to top Jason Jessee so I did one of my own. Ask a dumb question, get a shitty answer. More lore not to bore. –Jake Phelps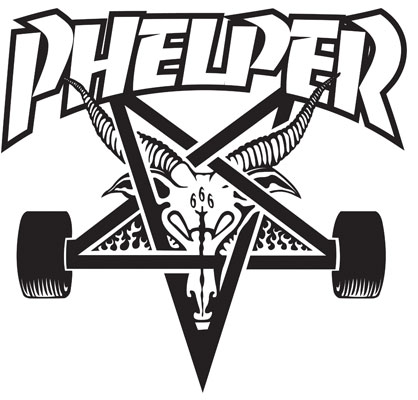 Thrasher Radio Ep.14 Track List:
Queen - "It's Late"
Rose Tattoo - "Rock 'N' Roll Outlaw"
Battalion Of Saints - "Fighting Boys"
Black Sabbath - "N.I.B."
Van Halen - "D.O.A."
AC/DC - "Dirty Eyes"
Aerosmith - "Lick And A Promise"
Rolling Stones - "Tumbling Dice"
Thin Lizzy - "Running Back"
Motörhead - "Stay Out Of Jail"

Subscribe to the Thrasher Radio Podcast by copying this link into your favorite podcasting app, or click here for more options!


Have a question or comment for Jake? Who do you want to see on the show? Let us know by leaving a comment below.
6/08/2023

Gerwer and Schmitty get Carroll to set the record straight on Kelch kicking T-Dogs out of EMB, spider bites on the road, club tracks and Phelper stories. Nerd out with one of the greats.