Austyn Unlimited Premiere Photos
11/02/2012
Before Austyn's part hit the web, Liberty hosted a premiere. Check out some photos here.
Austyn calling out the winning numbers of the raffle
The beverage of choice
Brea legend, Shon Ferran and wife
Cody Hale and Ryan Townley
Ellis, the new MC
John Stratton and Rob White
Liquor store lurkers
Locals and artist Scott Lee
Lucky winner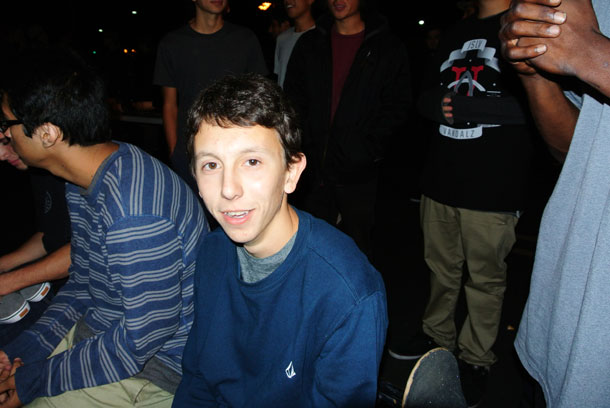 Marsel
Matt Pindroh, Keck, and Boomer
Matt Sourapas
Rob Brink
Ronnie Creager and Sammy Montano
Ryan Townley gets a board
Sick screen for the premiere
Toby Adkins and Don Brown
The dogs were out
9/24/2021

Walker whips around Pier 7 and makes it to his novel's titular hill spot, set to the sounds of the audiobook for Top of Mason.