"Company Of Kings" - Free Download
9/26/2013
Kevin Romar made the beat on a train and Terry Kennedy rapped over it in a hotel room while on the Supra tour. Download "Company of Kings" for free here.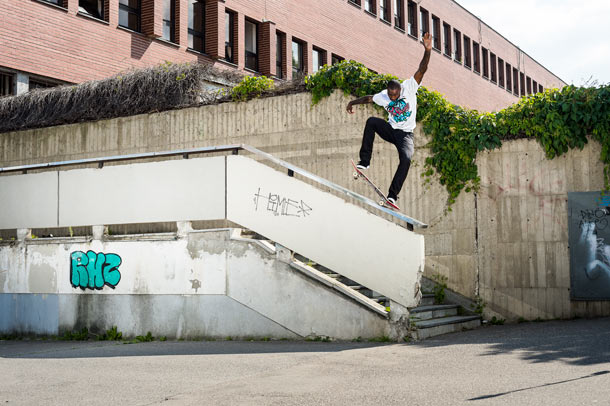 Straight out of LBC, TK nosegrinds on a tall one deep in the Eastern Bloc. Photo: Joe Brook

Watch Supra: "Slings and Hammers" European Tour here.
9/30/2020

After millions of album sales since the mid-90s, Third Eye Blind frontman Stephan Jenkins continues to make music without compromise or concern about radio hits and pop charts. He features Cher Strauberry in his newest video and she sat with him for an interview.