"Company Of Kings" - Free Download
9/26/2013
Kevin Romar made the beat on a train and Terry Kennedy rapped over it in a hotel room while on the Supra tour. Download "Company of Kings" for free here.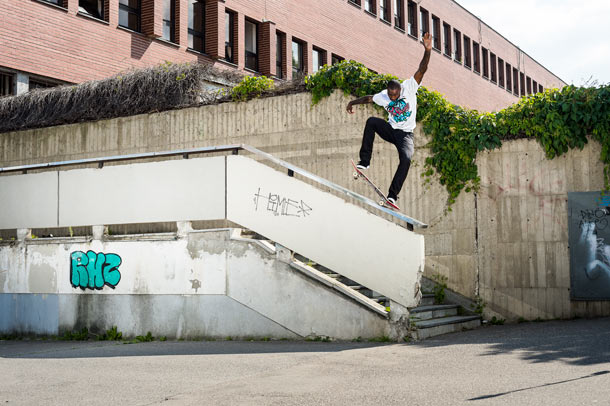 Straight out of LBC, TK nosegrinds on a tall one deep in the Eastern Bloc. Photo: Joe Brook

Watch Supra: "Slings and Hammers" European Tour here.
1/25/2021

Thurston is a founding member of Sonic Youth and a guitar virtuoso. His various projects have created a rich musical legacy. He also has deep roots with skating and video-making. Here he describes the mutual affection between skating and his music.