"Company Of Kings" - Free Download
9/26/2013
Kevin Romar made the beat on a train and Terry Kennedy rapped over it in a hotel room while on the Supra tour. Download "Company of Kings" for free here.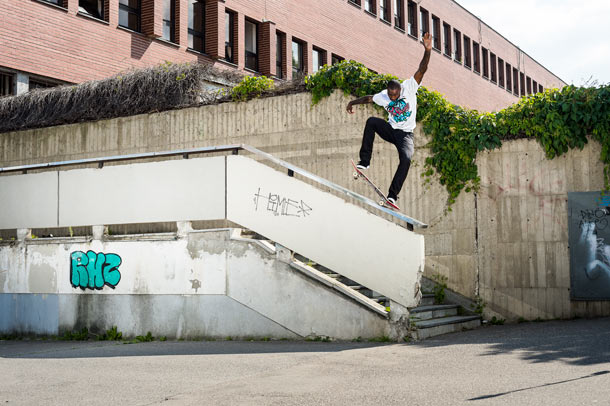 Straight out of LBC, TK nosegrinds on a tall one deep in the Eastern Bloc. Photo: Joe Brook

Watch Supra: "Slings and Hammers" European Tour here.
9/22/2021

The term "musical prodigy" doesn't quite capture the bass-playing abilities of Mononeon. It's more accurate to say he's one of the best to ever pick up the instrument. See for yourself.