Guru Shoe Release
6/22/2011
As if going pro isn't enough,
getting your own shoe takes the cake. Guru Khalsa is definitely deserving of both. In his typically modest, humble, and unboastful style, a shoe release/autograph signing was held in Houston where he lives. No big party, no DJ, no popping bottles and spraying champagne, no hi-jinx, and no big to-do about it all. Just something for the homies and locals who've been Guru's biggest fans and supporters since day one. Habitat had giveaways for the kids, and Southside skateshop in Sugarland provided the location and awesome vegetarian food. Well played, Guru.
These will go great over holes in your wall from wrestling with your friends

"And if you could put your phone number on there too Guru, that would be great."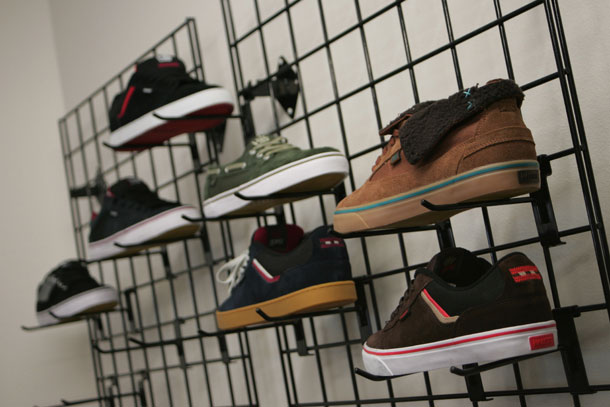 The digs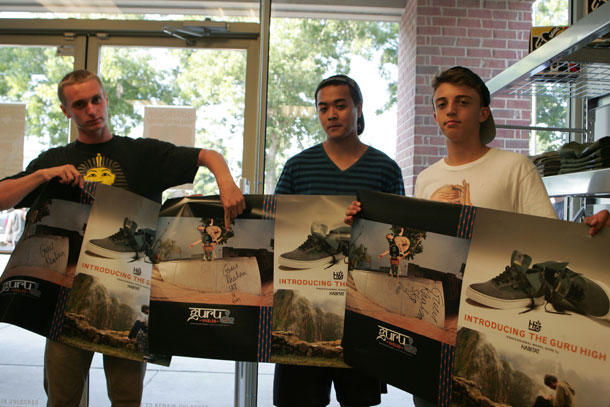 Hell yea!



According to Guru, it's all about making eye contact and acknowledging their presence



The future



Get down on that grub son!



Samosa signing



Savor the flavor



Pro model samosa coming 2013
11/30/2021

Ish hits Hawaii, Berlin, New York and more, chasing the good times for Gas Giants.