Hammeke's Agenda
1/06/2015
Hammeke sent over some photos from his night running around Agenda.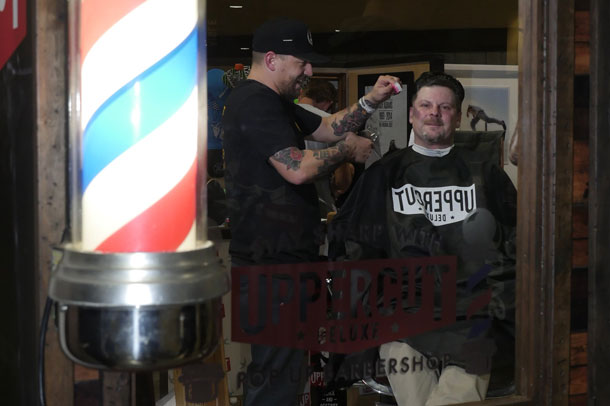 Eric Dressen getting his hair styled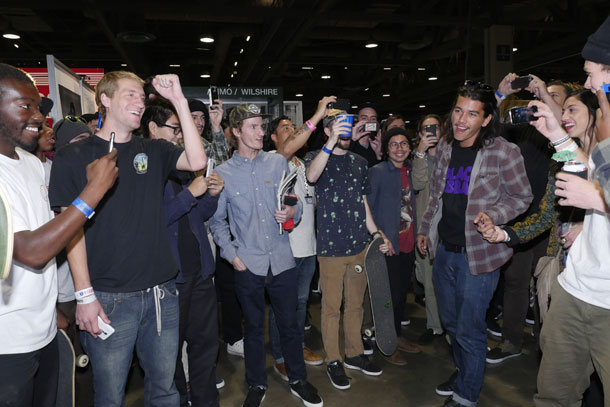 Over at the tum yeto booth Jeremy Leabres arrived and was presented with a pro model from Ed Templeton and Toy Machine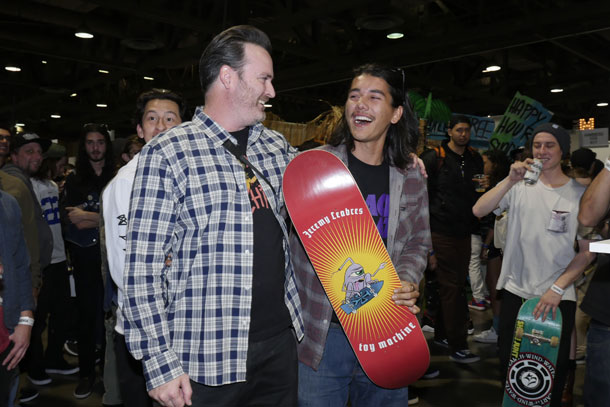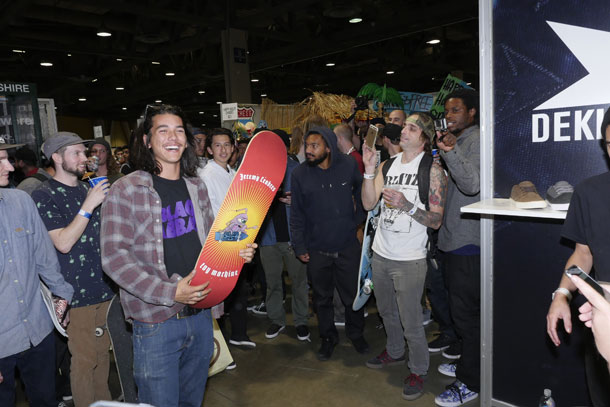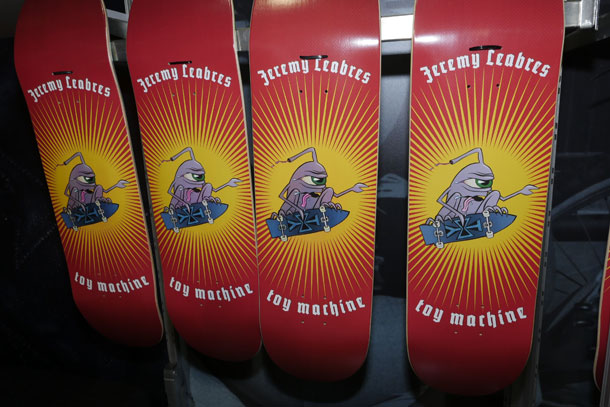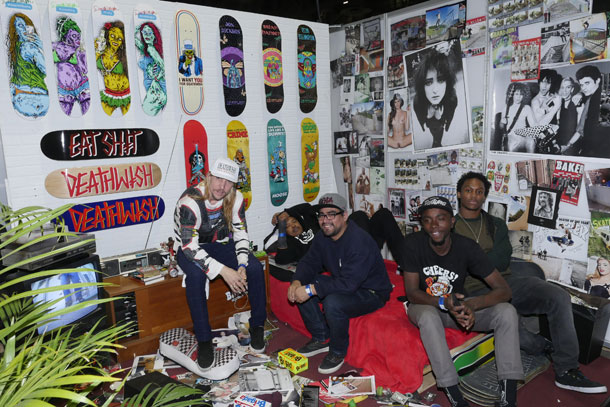 Deathwish booth was set up like your bedroom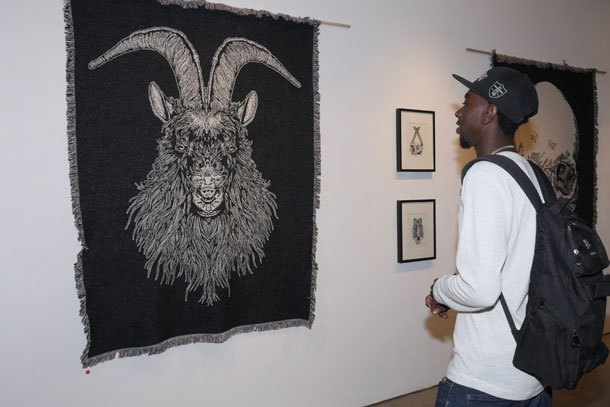 Then it was off to the KR3W party featuring artist Funeral French who's drawn Arctic Jams album cover as well as other favorites.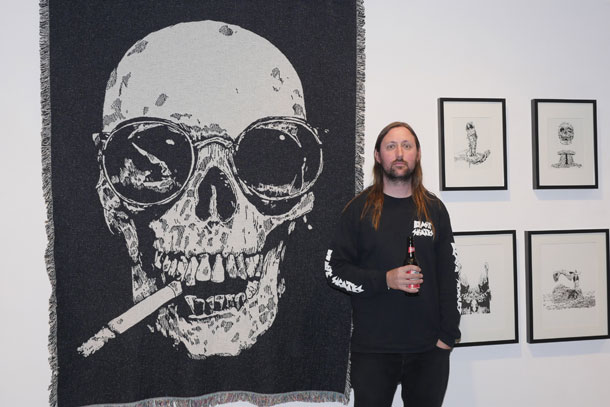 Richard "French" Sayer had his art work printed on large woven canvas and smaller framed prints.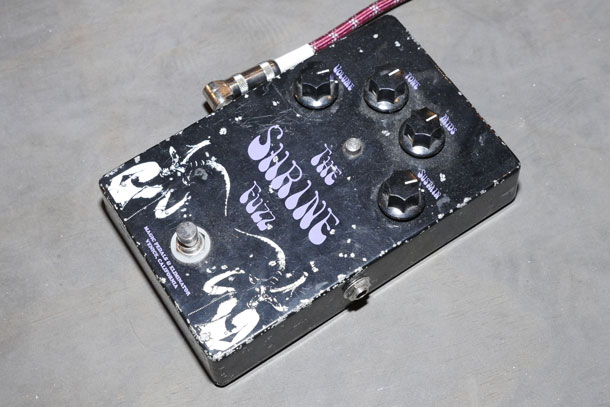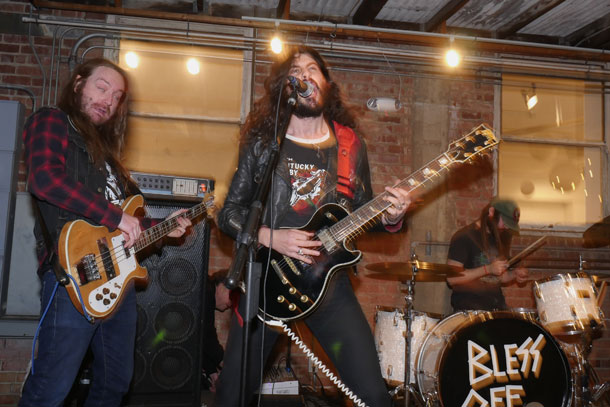 The Shrine took the stage around 8:30 but it wouldn't last long. Started off having to share a mic.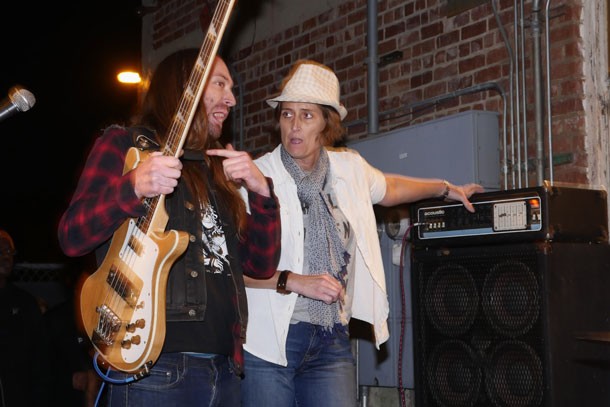 Then the club owner decided it was too loud for her taste. "Look lady you gotta tell it to them, not us."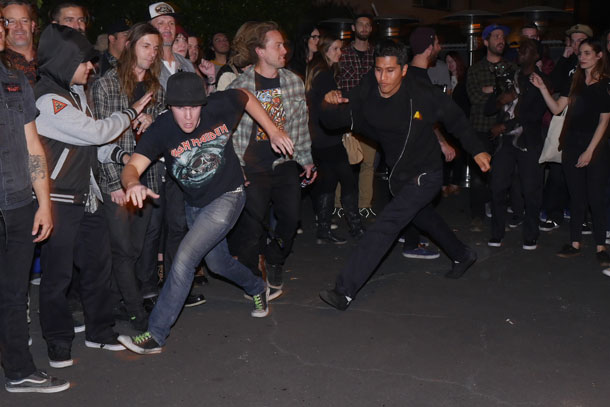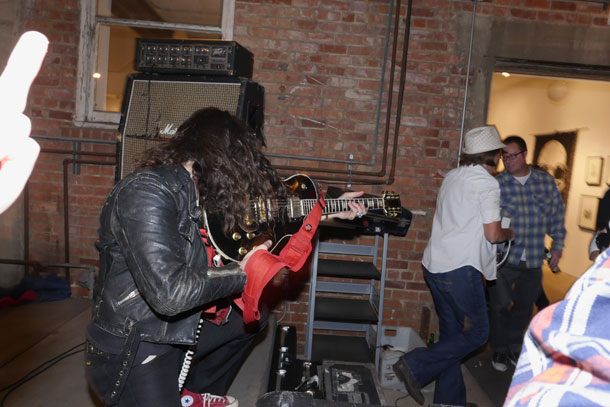 They kept jamming till she literally pulled the plug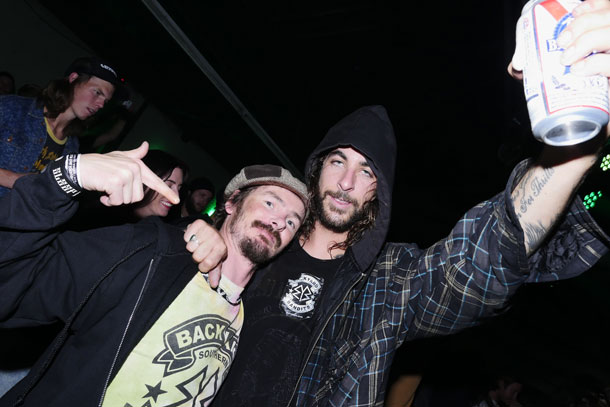 The night ended with a shoe release party for Figgy with Earthless headling the bill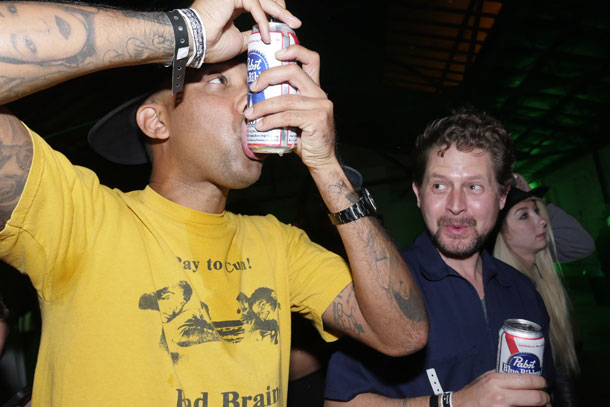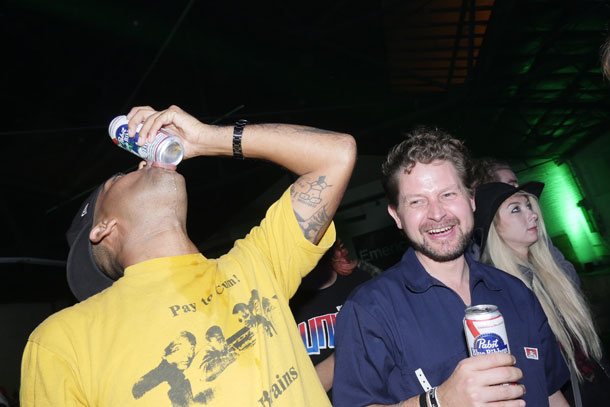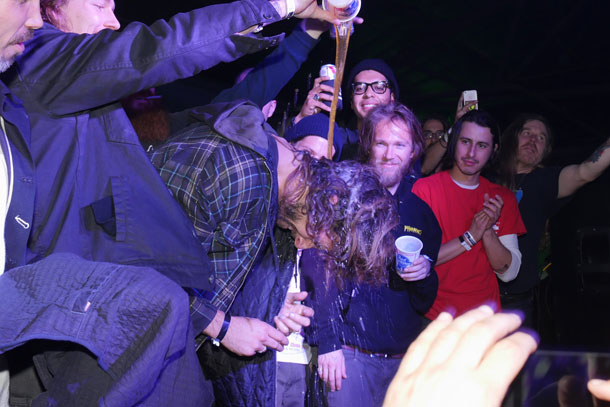 Just before Earthless started playing, the Emerica team was called to the stage and Figgy was presented a bronze replica of his well deserved pro shoe.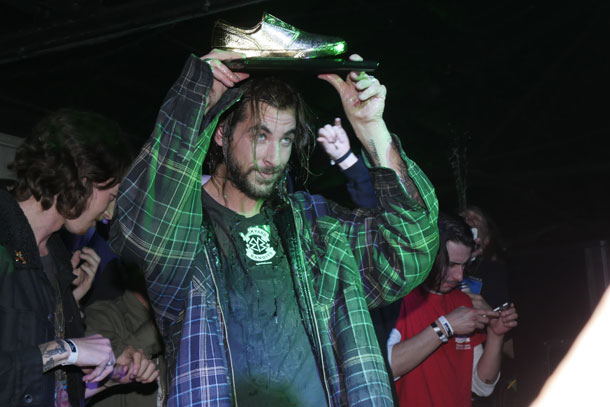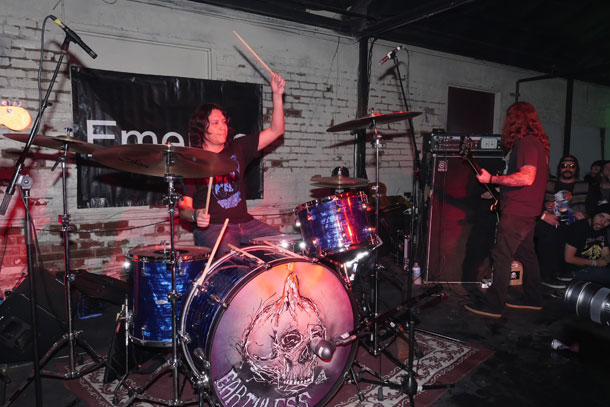 8/14/2020

Elissa, Leo Baker, Gerwer, Mason, Reynolds, Rowan and more Gnarhunters tear up the coast by land and sea. Your day's about to get a little sweeter.