Jay Boy Classic
4/15/2014
Venice Beach Skatepark was home to the Z-Flex Jay Boy Classic last weekend. Check out some photos here.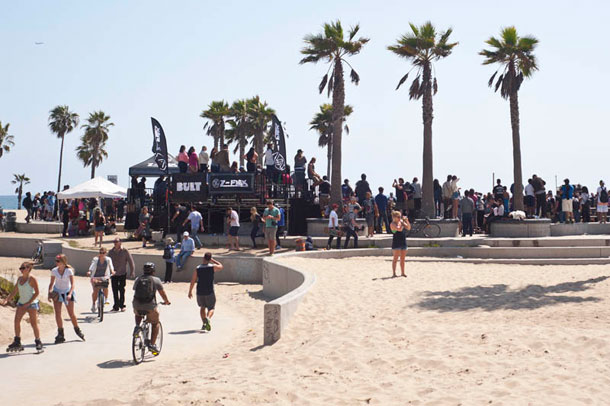 Venice Skatepark was full of spectators by noon ready for the Z-Flex Jay boy Classic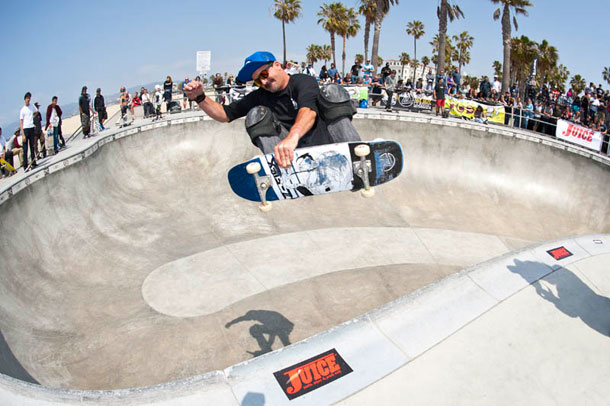 3rd generation Z boy Aaron Scott takes a frontside air over the hip during practice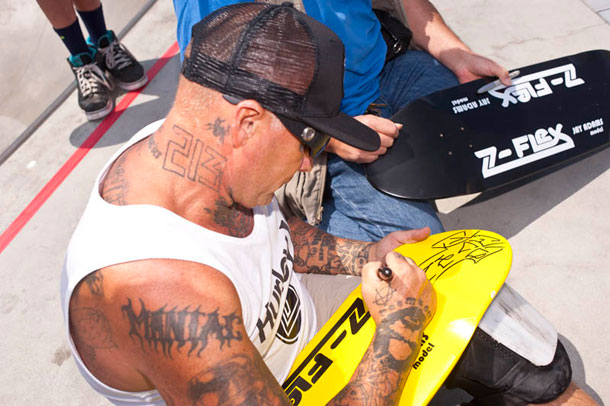 Jay Adams arrived and was immediately signing boards for eager fans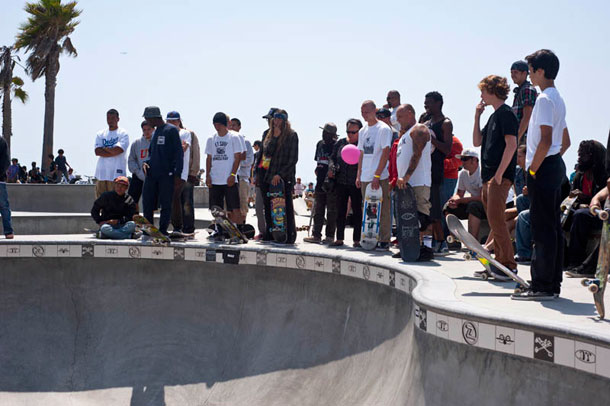 The contestants waiting to take their runs during Saturday afternoon's practice sessions


Z-Flex ams Oscar Navarro and Malakai Montes put on an amazing doubles routine just before the contest started.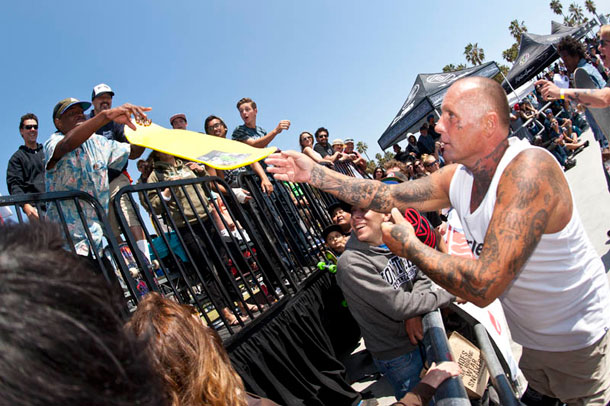 Jay was handing out boards to the crowd all day long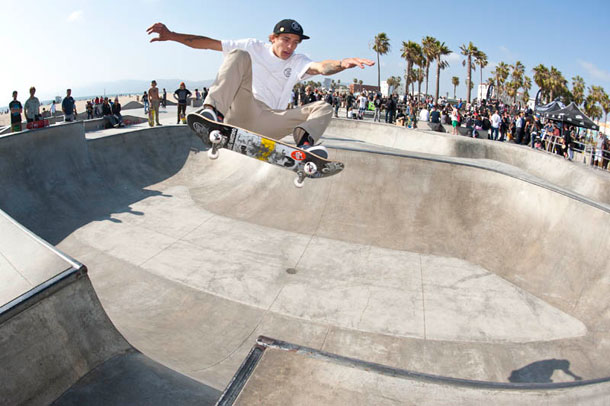 Rayce Davis ollies the channel in the small bowl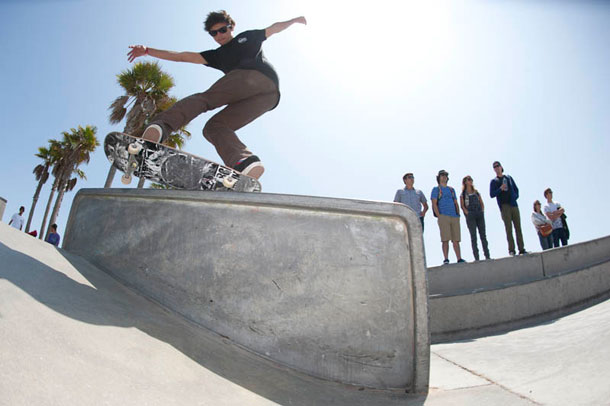 Liam McCabe front hurricanes a rail on the street course while the contestants were practicing in the bowl.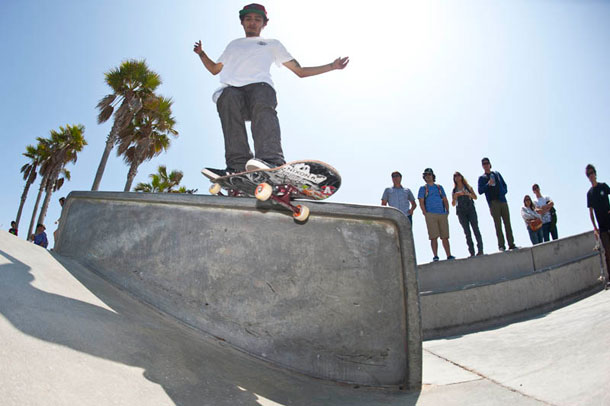 Oscar Navarro front feebles a rail on the street course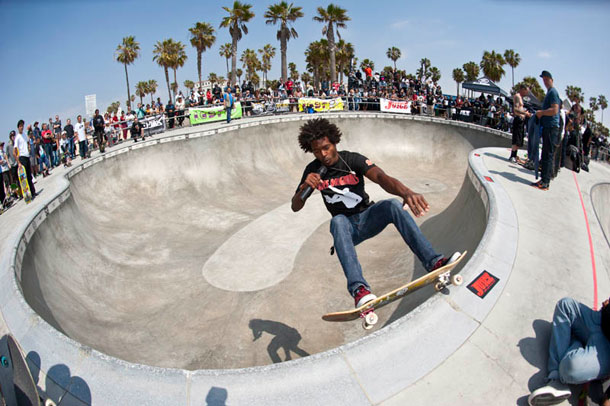 Venice Legend and Thrasher Magazine Feb '92 cover boy, Eric "Tuma" Britton grinds and announces the contest.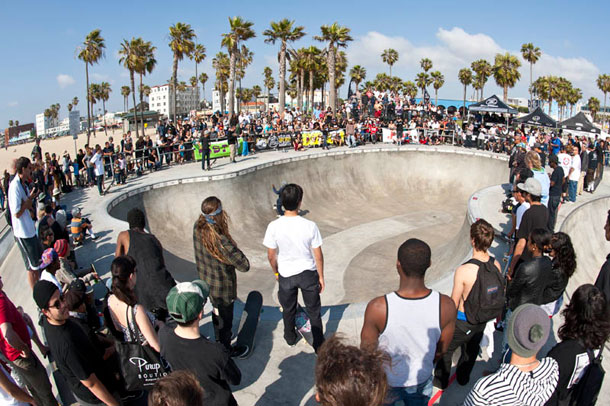 Around 3 o'clock the stands were full and the people of Venice Beach were anxious for the finals to start.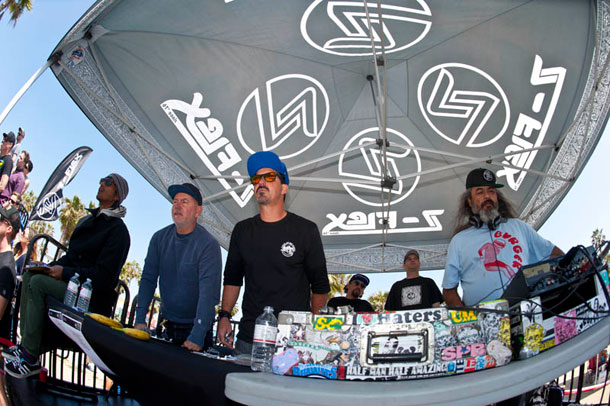 3rd generation Z Boy Pat Ngoho, 2nd gen George Wilson and 3rd gen Aaron Scott, keep a watchful eye as judges and DJ Cesar spins the tunes to keep the crowd hyped.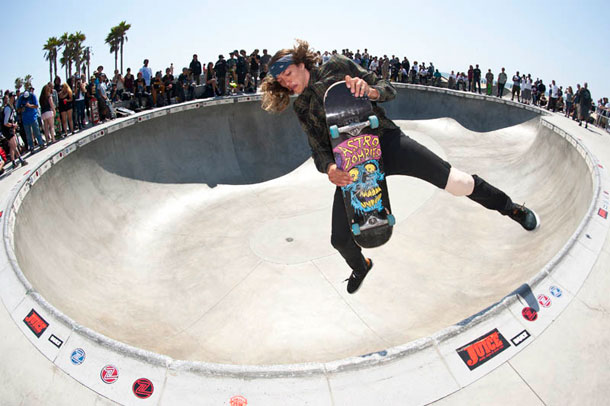 Spacoli came all the way from Albuquerque, NM and went home with a second place prize package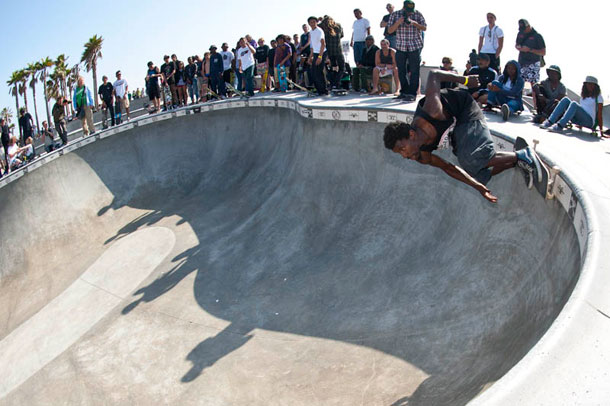 Venice local Hezekiah Seales had his own unique bag of tricks including this ski stance double truck grind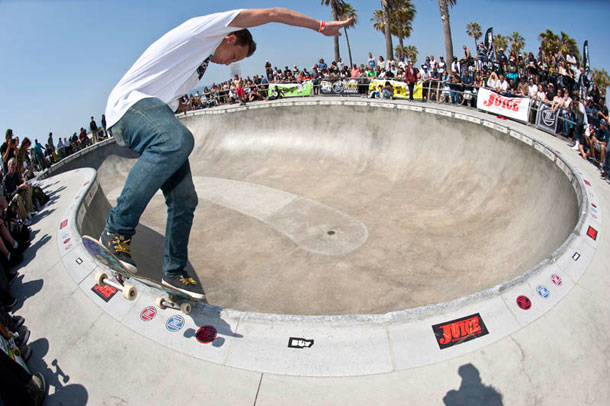 Andrew Miller has many back blunt variations on lock, here he is about to pop this one to noseblunt and back into the deep and into a 3rd place finish.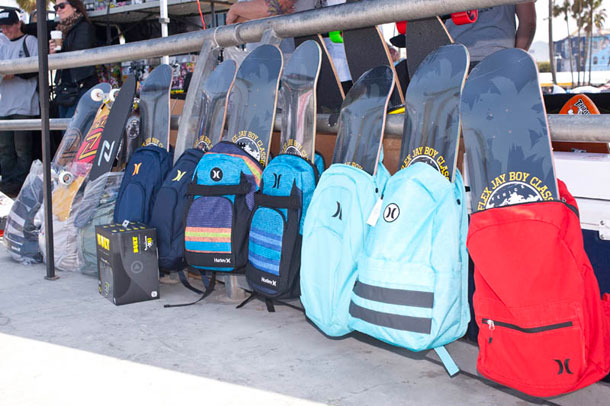 The top 8 finalists got hefty prize packages.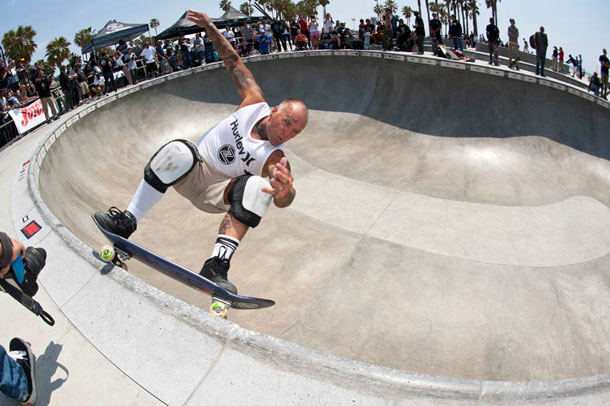 Jay Adams took to the bowl during the Legends of Venice Jam session.



Christian Hosoi took to the skies during the legends of Venice Jam Session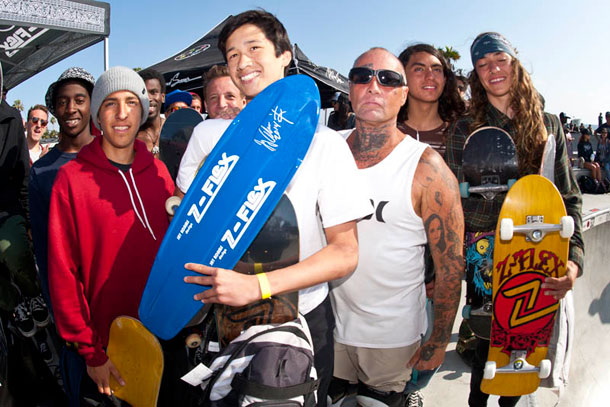 Here are the top 8 finalists and Jay Adams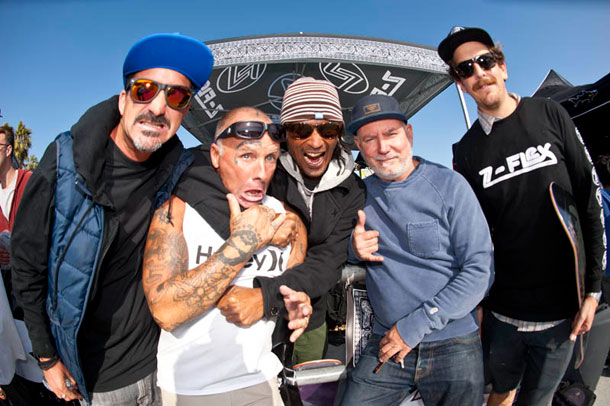 Aaron Scott, Jay Adams, Pat Ngoho, George Wilson and Brad Hooker take time out for a crew photo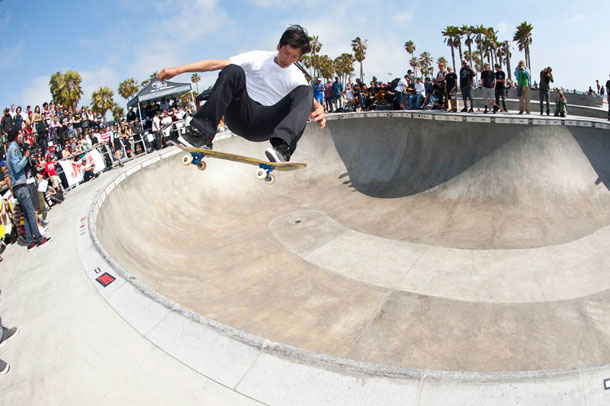 Congratulations to Houston, TX's Andrew Wallace who won a year long supply of boards on the Z-Flex flow team.
4/28/2021

Louie is an ageless wizard whose skating is a unique mix of creativity, fun and gnarliness. He has seen a lot in his decades on board and here are some of the characters who left their mark on the magnificent madman.