Maloof Qualifying Results
6/05/2010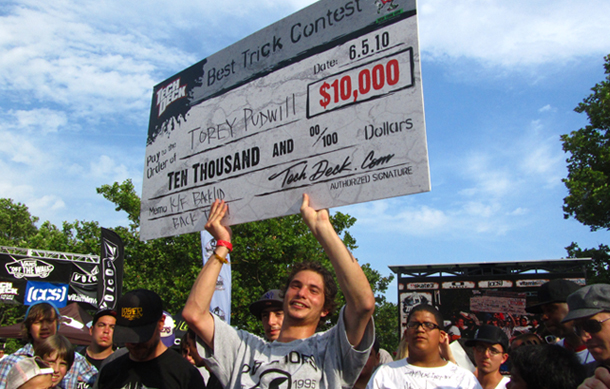 Maloof NYC went off Saturday and TPuds came away with best trick plus ten large. Here's the list for the top 12 who made it to the finals along with a raw cut of the Best Trick contest.

Torey Pudwill, bs noseblunt. Photo: Camarillo

TOP 12 For Sunday's Finals:

1. Paul Rodriguez
2. Torey Pudwill
3. Chris Cole
4. Bastien Salabanzi
5. Peter Ramondetta
6. Sean Malto
7. Keegan Sauder
8. Ryan Decenzo
9. Greg Lutzka
10. David Gonzalez
11. Caswell Berry
12. Sierra Fellers




3/14/2020

It's been a year but the love keeps flowing. We've added new testimonials to this retrospective page. Take a few moments and soak up more stories from the life and times of Jake Phelps.