Maloof Qualifying Results
6/05/2010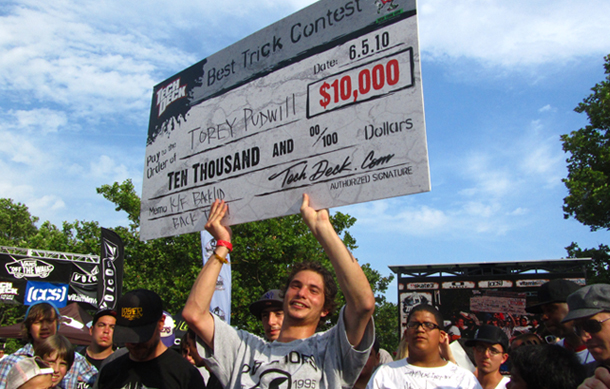 Maloof NYC went off Saturday and TPuds came away with best trick plus ten large. Here's the list for the top 12 who made it to the finals along with a raw cut of the Best Trick contest.

Torey Pudwill, bs noseblunt. Photo: Camarillo

TOP 12 For Sunday's Finals:

1. Paul Rodriguez
2. Torey Pudwill
3. Chris Cole
4. Bastien Salabanzi
5. Peter Ramondetta
6. Sean Malto
7. Keegan Sauder
8. Ryan Decenzo
9. Greg Lutzka
10. David Gonzalez
11. Caswell Berry
12. Sierra Fellers




6/21/2019

Jake led one of the most extraordinary lives of all time. There's no way to fully document his legend but we did our best. Based on the June 2019 memorial mag (and expanded here), this massive feature has 50 years' worth of Jake photos as well as testimonials from his closest friends. It's almost impossible to absorb all of this content in one sitting and it's meant to be sampled in various stages. His story will live forever and his spirit continues in everyone who loves to roll. We love you, Jake!