Pfanner Goes Pro
7/12/2011
Chris Pfanner is Antihero's newest pro.
Check out his board and introduction video here.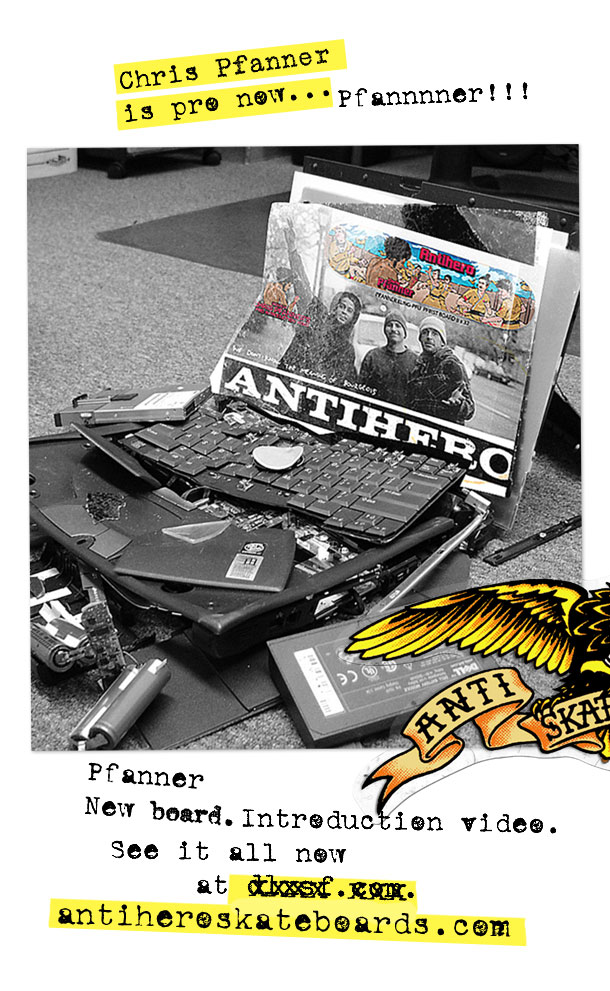 9/18/2017

It's damn near impossible to assemble a greater cast of characters for road trip around Europe. The crew razed the streets and torched every park in their path. This one's dedicated to P-Stone. We'll keep the fire burning for you, Big Dog!