Skater Van Gets T-Boned By Train
4/01/2010
A van full of 12 skaters, a rainy night, and an over-reliance on GPS led to this mess in SF.
Dave Bachinsky, Ishod Wair, and Brad Cromer were present. No one was seriously hurt.
Posted: April 1st, 2010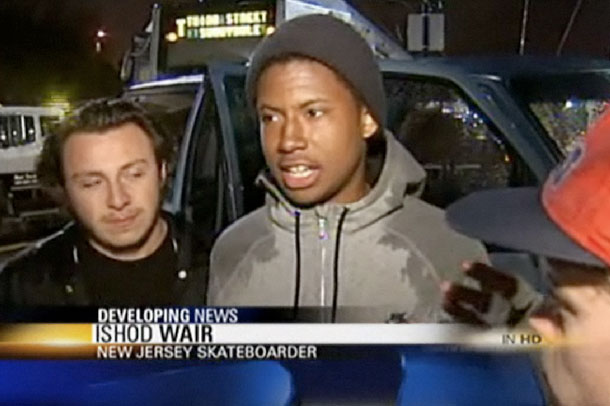 Read the full story and watch the video from KTVU
here
.
11/30/2020

A stacked caravan of A-listers and homies cruised to the drive-in for a late-night showing of Uncrossed. Scroll through to see the park-and-ride of a lifetime.