Supra Store Opening
4/26/2013
Supra just had an opening party for their new store in Santa Monica and David Broach was there to capture the action.




Angel and Muska



Boo and bros



Dan Rhoads, art dude for Supra



Daniel Castillo



Dave Carney and Greco



Furby



Important shoe



Jim Belushi aka Bob the IT guy, and Grant



Keelan Dadd and praying partner



Muska and Neen



Muska



Neen and Matt Fontana



Neen and ™ Dirty



Oliver Barton



Richie Jackson



Kevin Romar



Shad Lambert



TK and Neen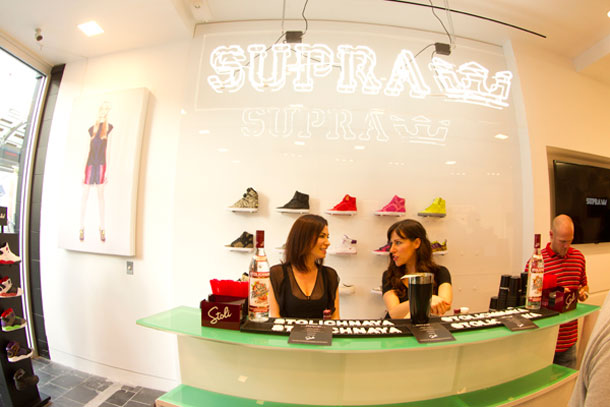 6/21/2019

Jake led one of the most extraordinary lives of all time. There's no way to fully document his legend but we did our best. Based on the June 2019 memorial mag (and expanded here), this massive feature has 50 years' worth of Jake photos as well as testimonials from his closest friends. It's almost impossible to absorb all of this content in one sitting and it's meant to be sampled in various stages. His story will live forever and his spirit continues in everyone who loves to roll. We love you, Jake!