Supra Store Opening
4/26/2013
Supra just had an opening party for their new store in Santa Monica and David Broach was there to capture the action.




Angel and Muska



Boo and bros



Dan Rhoads, art dude for Supra



Daniel Castillo



Dave Carney and Greco



Furby



Important shoe



Jim Belushi aka Bob the IT guy, and Grant



Keelan Dadd and praying partner



Muska and Neen



Muska



Neen and Matt Fontana



Neen and ™ Dirty



Oliver Barton



Richie Jackson



Kevin Romar



Shad Lambert



TK and Neen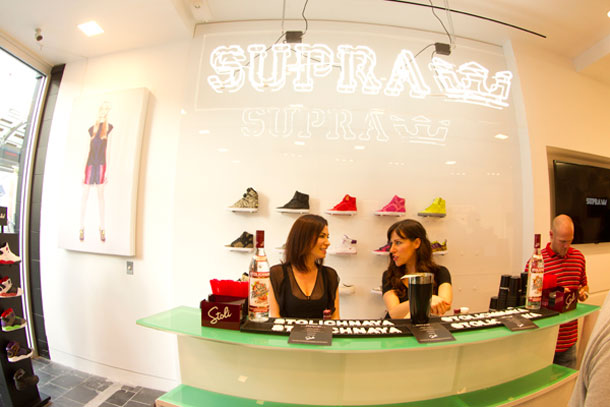 8/22/2020

Satori backed Neen when he was fresh on the Chi-Town scene. Get the full story of their long ties with some vintage bangers from back home. You gotta love a reunion.