Moose-Thunder Trucks por vida!
11/05/2013
For the release of his first ever Thunder Pro Truck, Moose comes through with an exclusive Thrasher edit. If you're out near Oxnard this Thursday, Nov. 7th head out to the Skatepark to celebrate with Moose and his crew.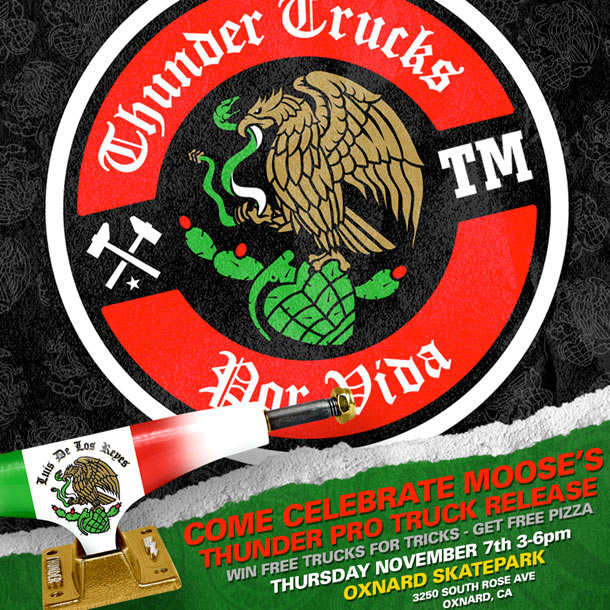 11/29/2021

Thunder hooks up Foy and Villani with their own trucks. These might just be what your pinch game needs.