Contact
4/18/2012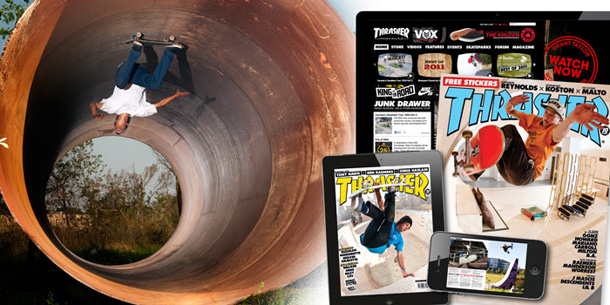 One Brand. Multi-Platform. Worldwide.
At
Thrasher
magazine we are as passionate about media as we are skateboarding, and we can put our expertise and multi-platform solutions to work for you. Drop me a line anytime to talk about how I can help you set up a custom ad program that best suits your advertising budgets and needs.
—Eben Sterling
Advertising Director
9/21/2023

Shortly after turning pro, John Dilo broke his leg and his board sponsor went under. Despite the setback, he managed to get enough clips to close out the first Jacuzzi vid. Friend and company man Jeff Davis calls him up to talk through all the pain and perseverance while making Monnie.