Contact
4/18/2012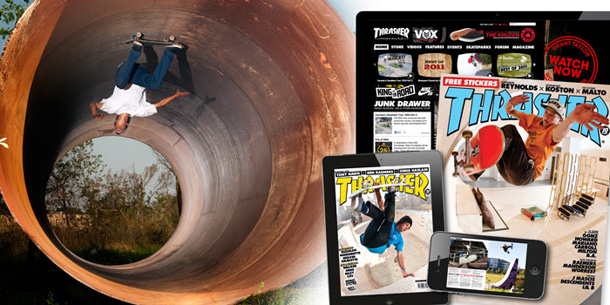 One Brand. Multi-Platform. Worldwide.
At
Thrasher
magazine we are as passionate about media as we are skateboarding, and we can put our expertise and multi-platform solutions to work for you. Drop me a line anytime to talk about how I can help you set up a custom ad program that best suits your advertising budgets and needs.
—Eben Sterling
Advertising Director
12/06/2022

Unhinged in the streets of SF, T-Funk continues his epic run with massive moves from The City's hilltops to an unreal attack at Ocean Beach. Wow...