Contact
4/18/2012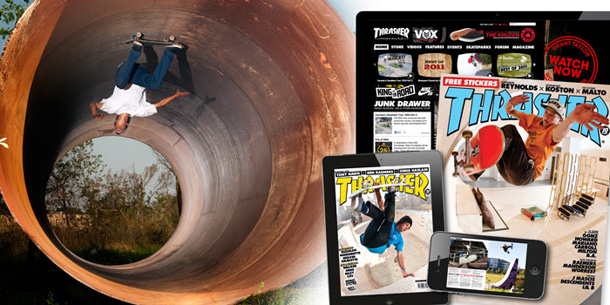 One Brand. Multi-Platform. Worldwide.
At
Thrasher
magazine we are as passionate about media as we are skateboarding, and we can put our expertise and multi-platform solutions to work for you. Drop me a line anytime to talk about how I can help you set up a custom ad program that best suits your advertising budgets and needs.
—Eben Sterling
Advertising Director
7/02/2022

Gabbers is back on his beat, battling hectic rails and deadly terrain in his new Zero part. We hit up the Tasmanian madman to talk the benefits of hard work, keeping his cool and why he looks up to Spanky—as seen in our August '22 issue.