A Pretty Sweet Day
11/29/2012
The guys came out to Arizona a couple years' back to film for
Pretty Sweet
. Here's some photos from a couple days of their mission by Joe Hammeke.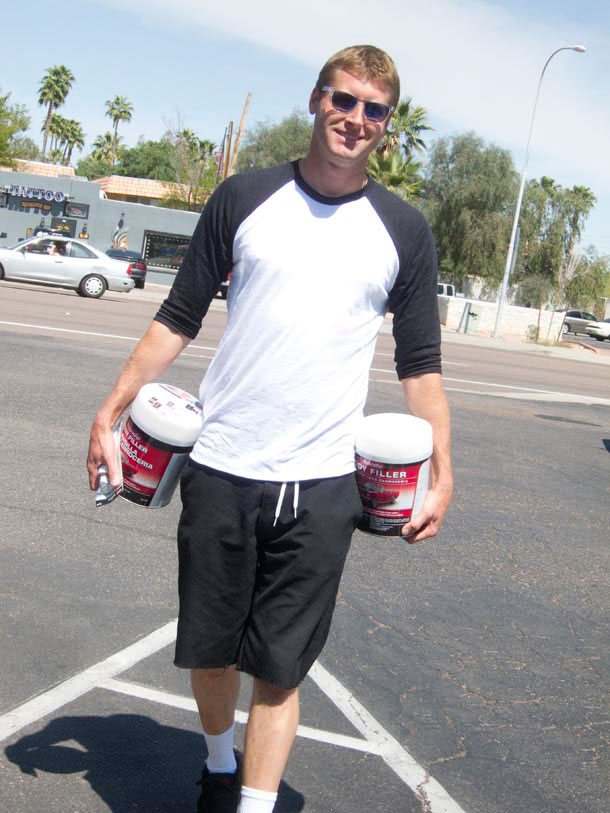 Nothin' like the smell of Bondo in the morning

Mixing stick

A little smoothing over

Antics while waiting for the Bondo to dry

Marc gets his picnic table
Waxing it up

The line-up

Rick with a noseblunt

Jeron launches a Beni for the neighbor kids

Stevie got his pants caught in the fence and fell to his face

Spot one cleanup

Checked this next rough spot, and while Ty went to pick up more Bondo, Guy threw down a couple feebles before the cops came



This next spot was for the birds

Sometimes the best angle isn't in the shade

Pretty

Sweet

Pretty sweet

Quick check on that crane angle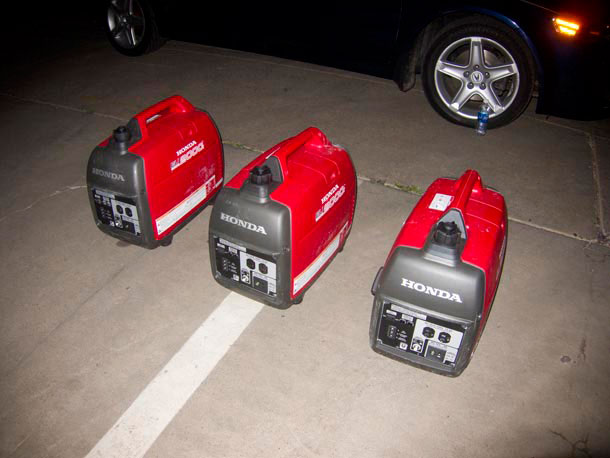 Into the night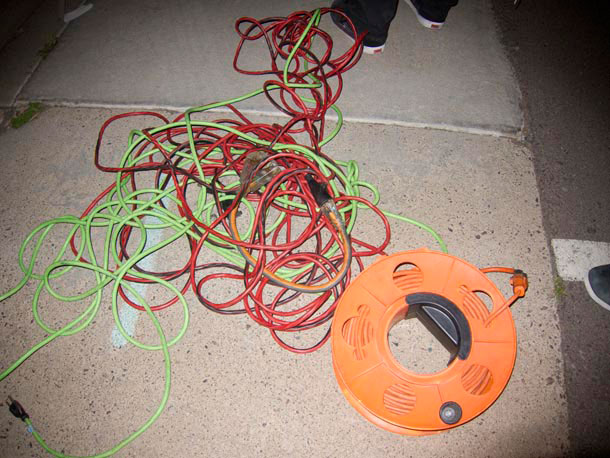 Crossed wires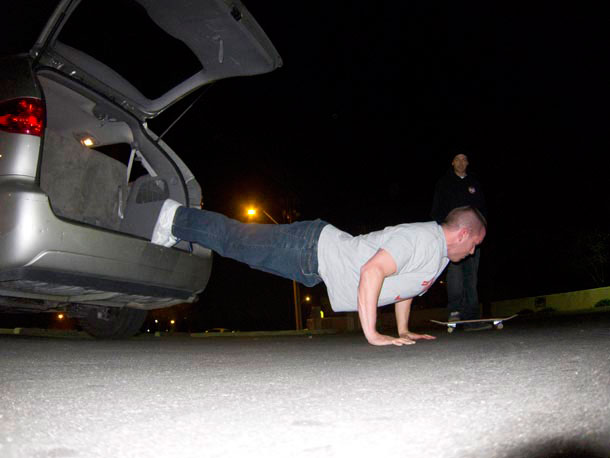 Biebel's workout routines go all night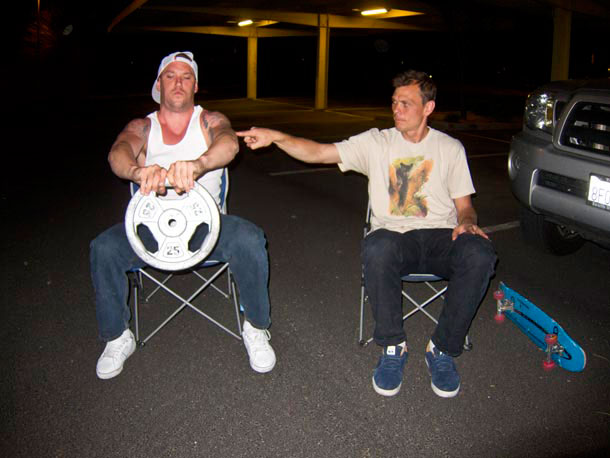 Rick, precautionary spotter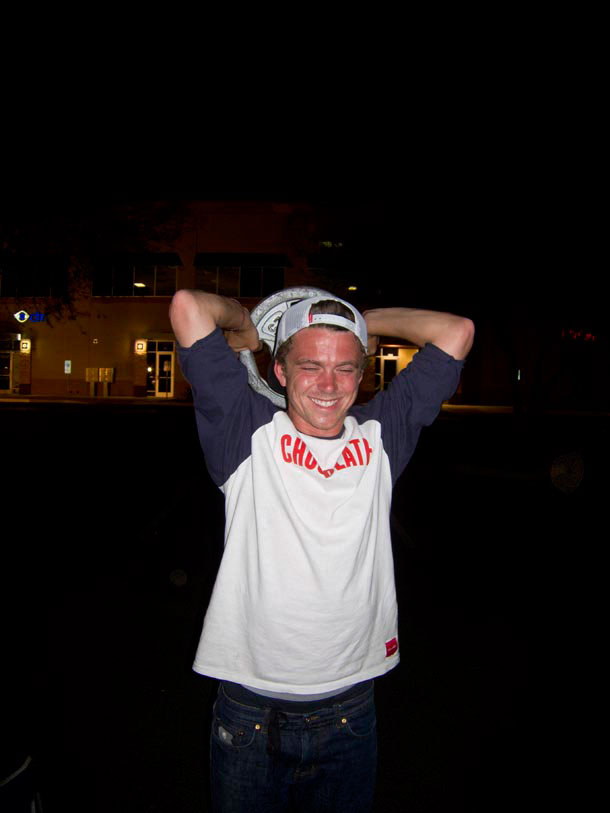 Justin takes a turn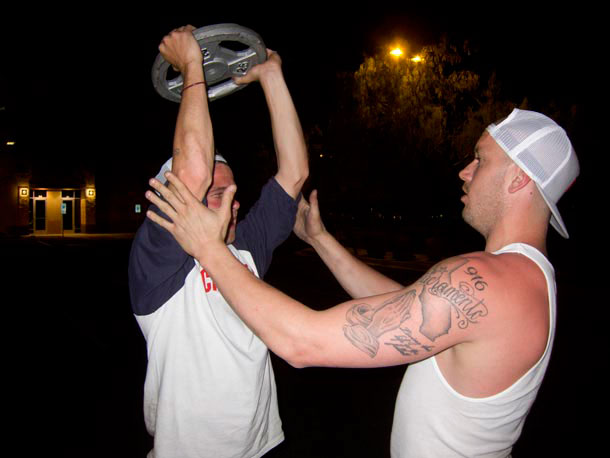 Yeah, like this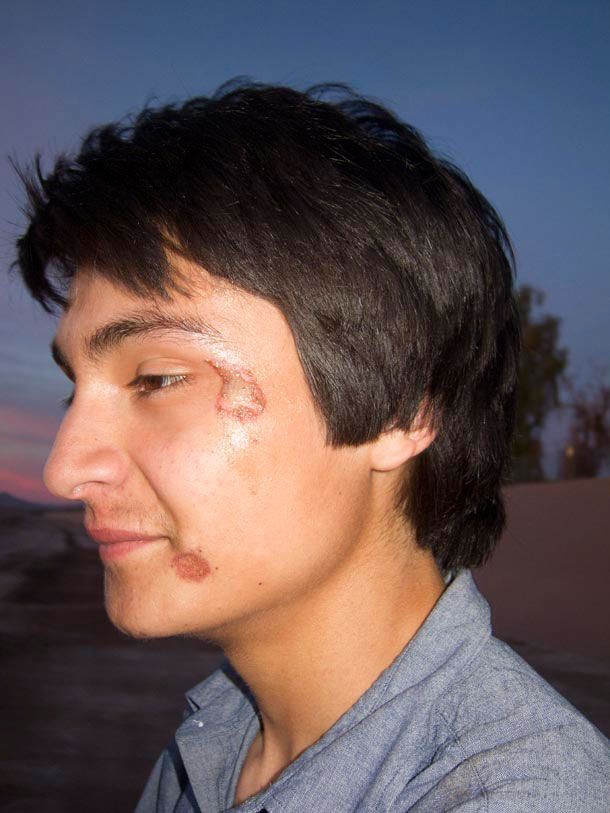 Stevie's bruises were starting to really come in by this time

Back to the skating

Slam one

Slam two

Slam three

I'm out

Still going

As seen in Pretty Sweet.
9/27/2021

Ernie Torres busted out of Oklahoma in the early 2000s, earning a seat in the REAL van with his heavy moves and wicked sense of humor. Thanks for the memories, Big Ern! As seen in our Aug. 2021 issue.