Bondi Bowl-A-Rama 2017 Contest Photos
2/22/2017
Another epic contest under the scorching sun at the 2017 Bowl-A-Rama contest in Bondi Beach, Sydney Australia. It was supposed to rain all weekend but the Skate Gods let the sun shine so the contest could go off and it did! Some of the gnarliest skateboarding went down and the stands were packed. It's a long way to the shop if you want a sausage roll, and when it was all said and done Jordyn Barratt took 1st place for the Girls' division, Keegan Palmer won the Juniors division, Steve Caballero got 1st in the Masters and Cory Juneau took home top honors in the Pros section. See ya Down Under next year! –Rhino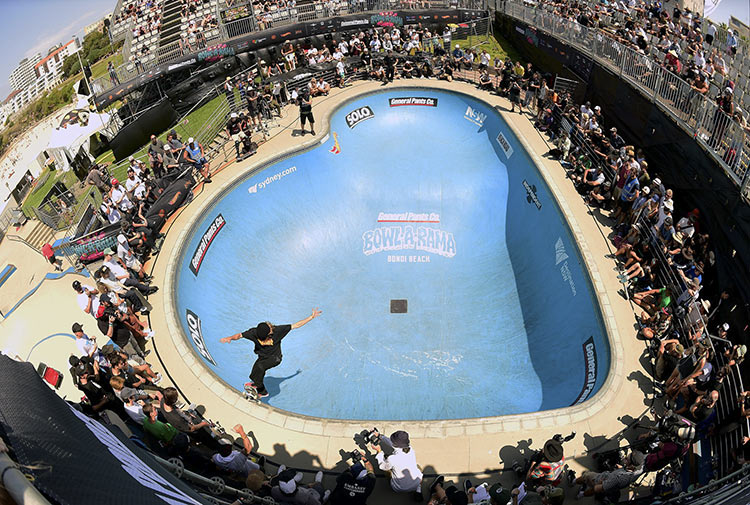 Overview of the Bondi Bowl. Greyson Fletcher, front blunt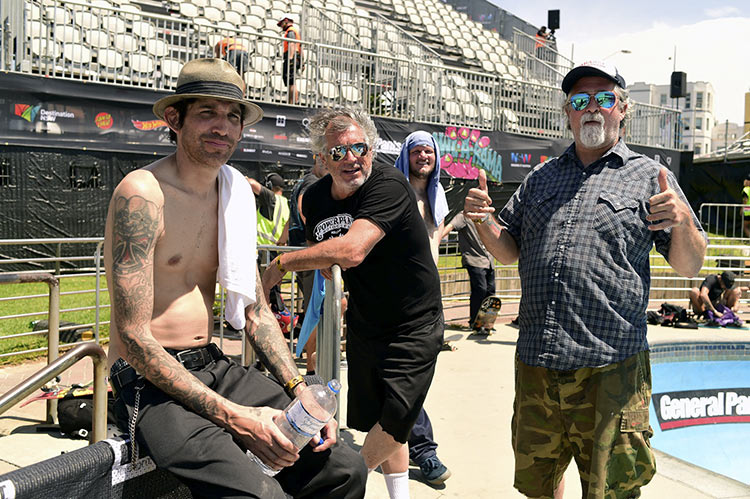 Nav's, Olson and Todd Prince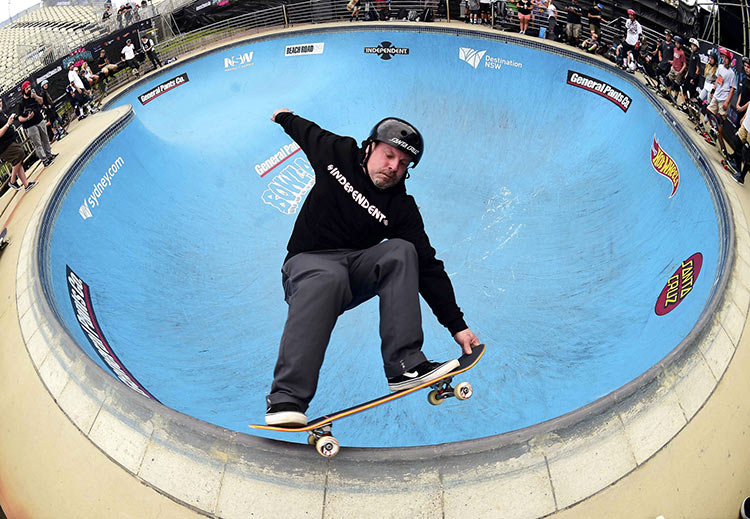 Eric Dressen crushing some coping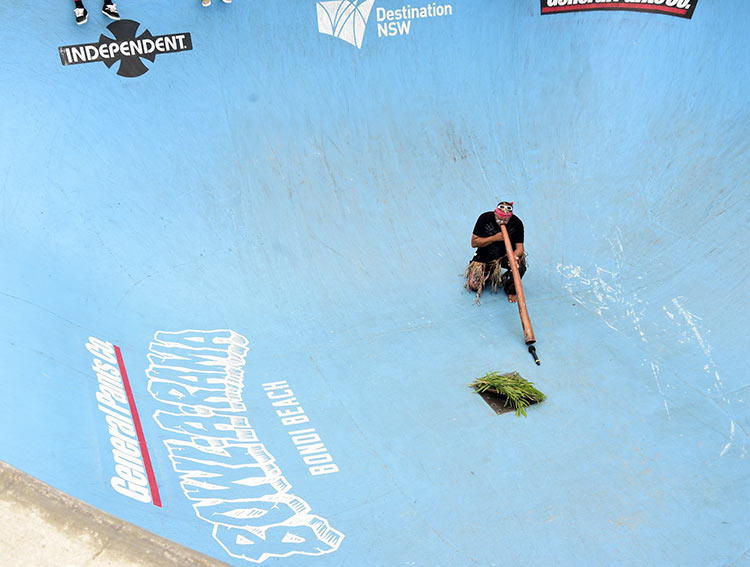 Blessing of the bowl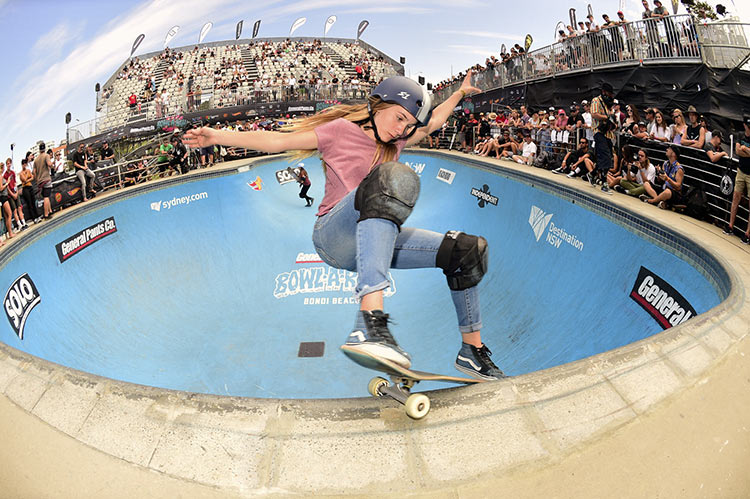 The girls were shredding! Brighton Zeuner, Smith grind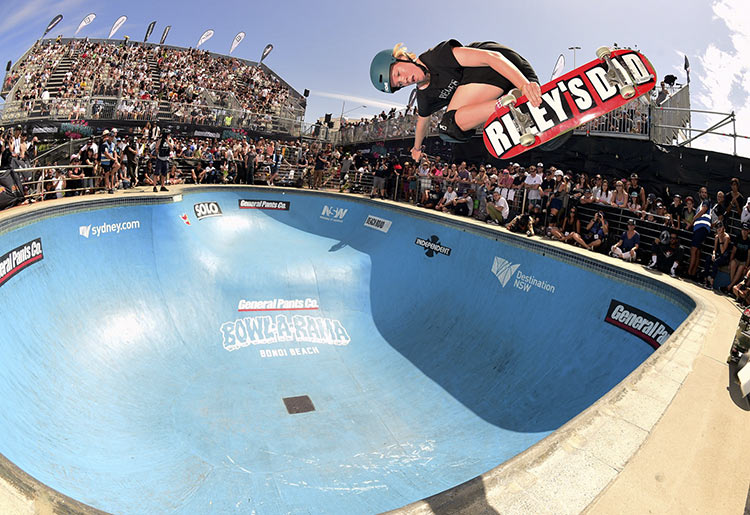 Poppy Olsen, backside blaster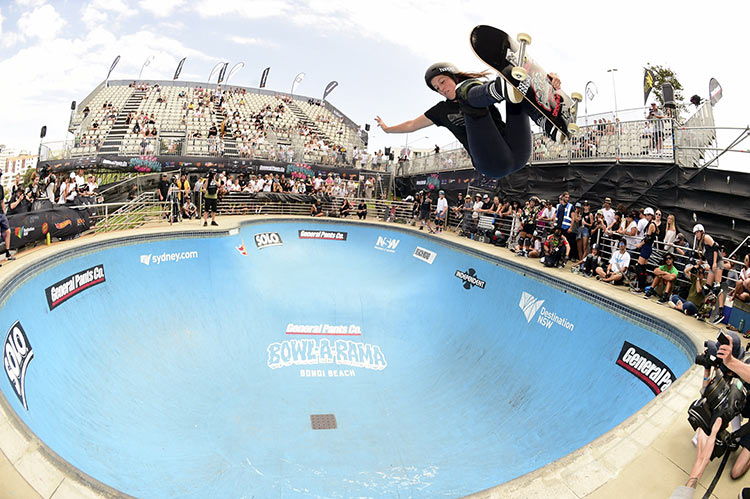 Nicole Hause, stylish FSA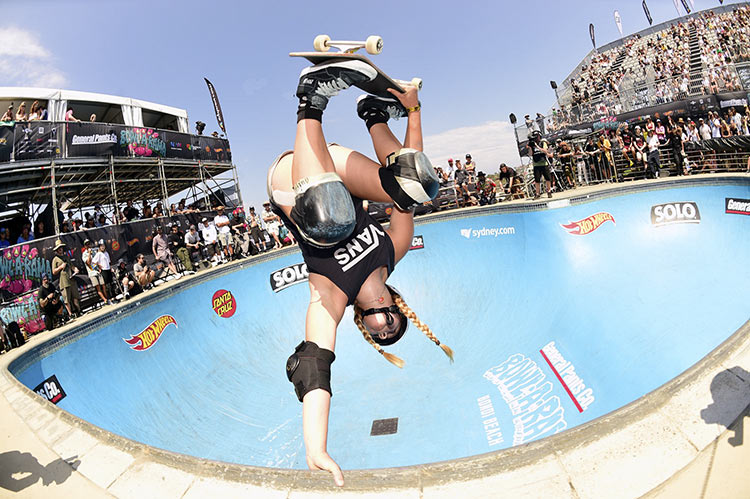 Jordyn Barratt, eggplant on the side wall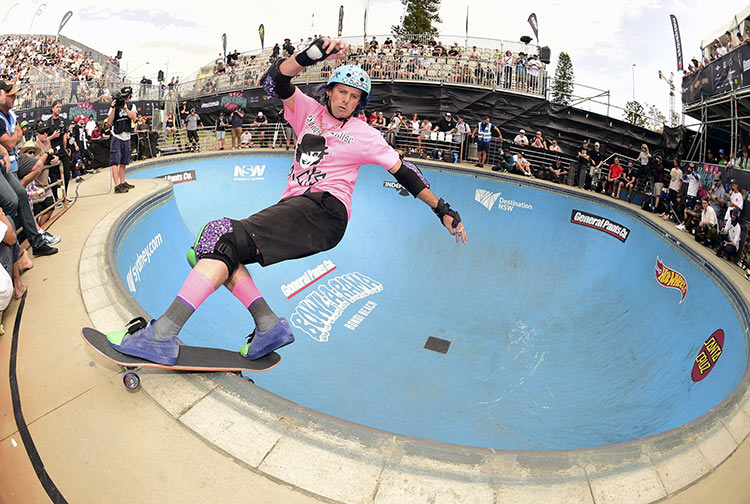 It was already bright in Bondi but Kevin Staab turned it up a notch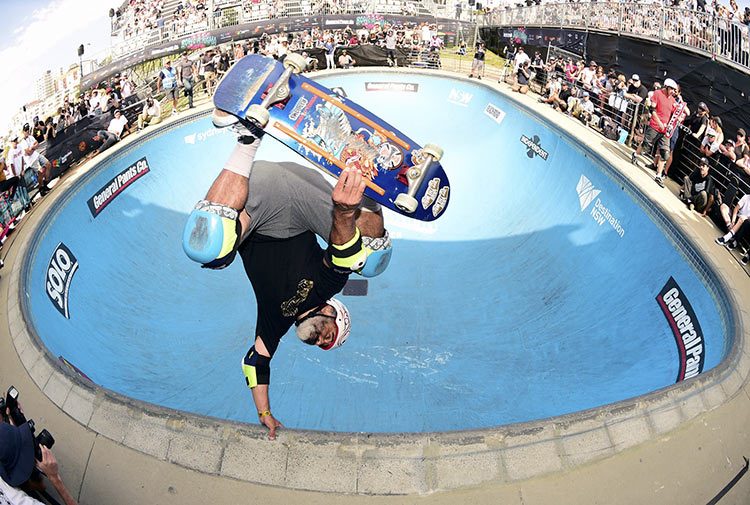 Cab is no stranger to this bowl, invert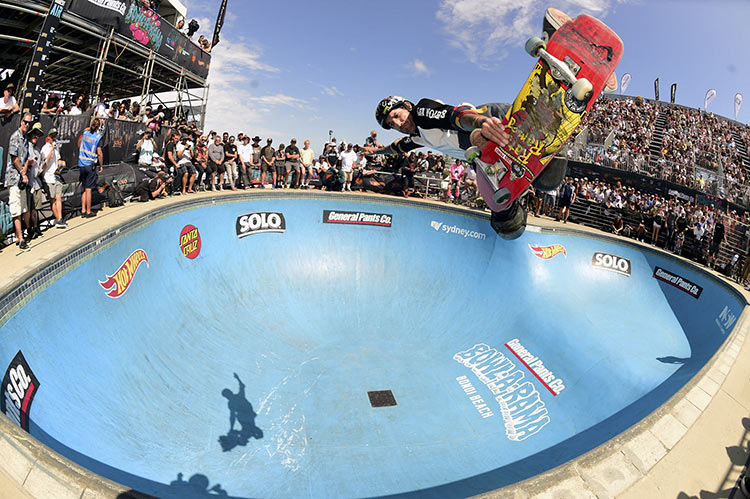 Darren Navarrette is a crowd favorite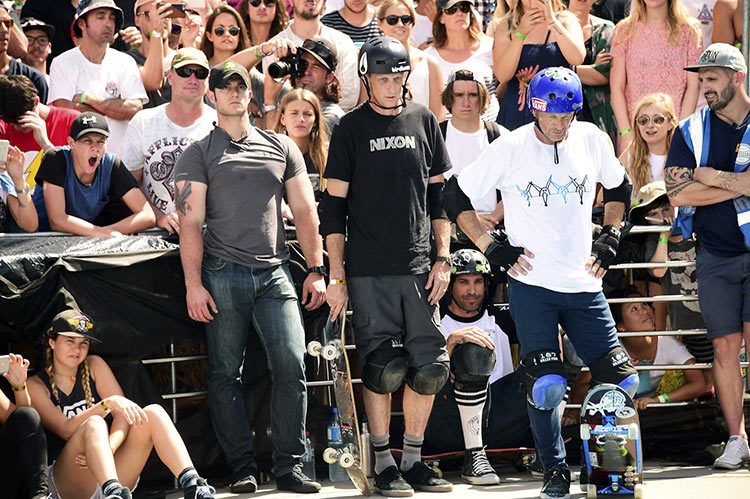 Which dude is at the wrong event?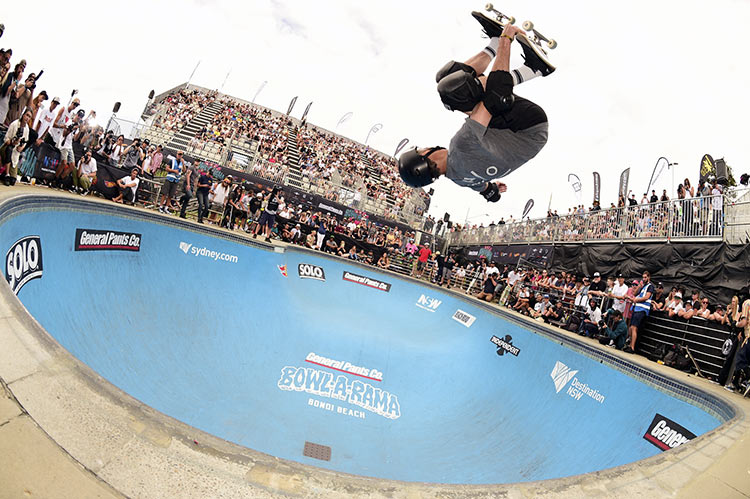 The Birdman has the 5 on lock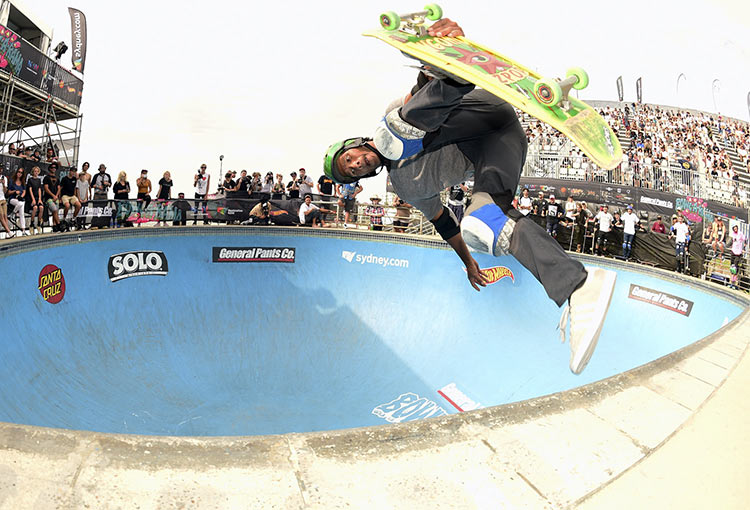 Smooth operator, Pat Ngoho, fastplant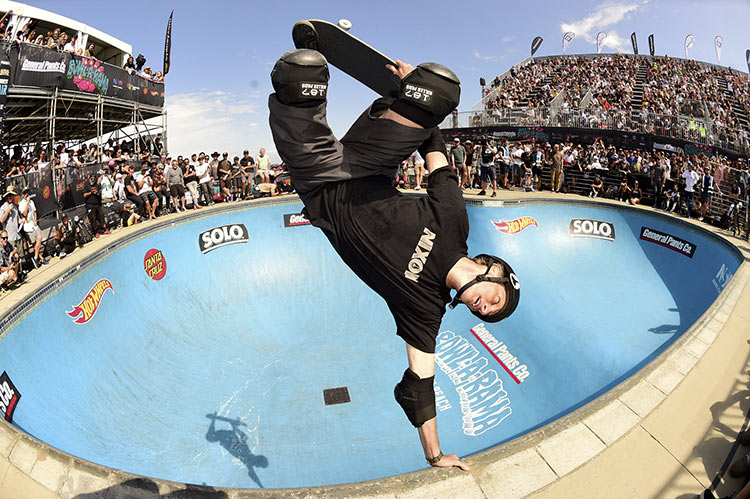 Tony dropping a tuck knee invert to fakie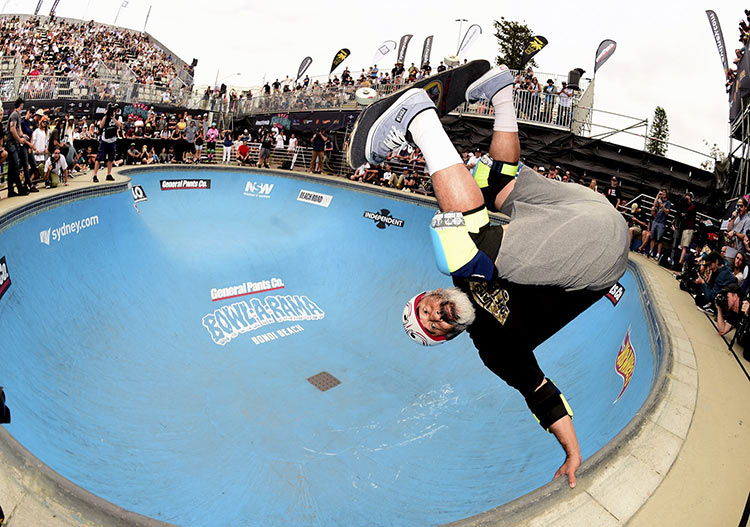 Cabbie! Frontside invert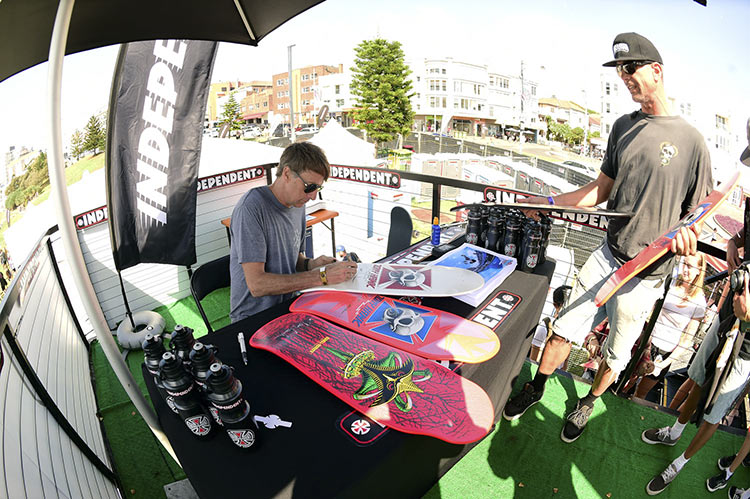 Tony making some time for the fans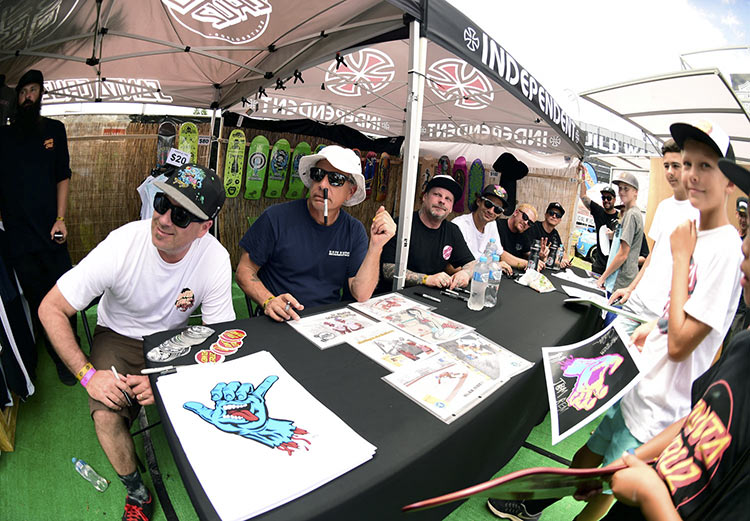 The Santa Cruz team and Jimbo Phillips signing autographs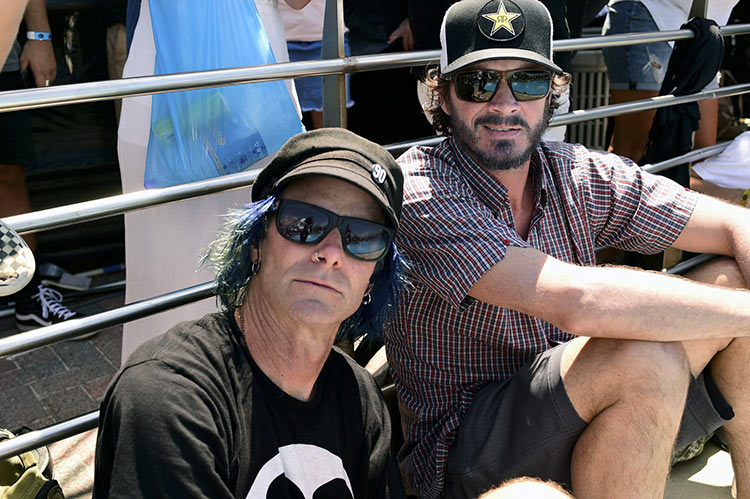 Staab and Bucky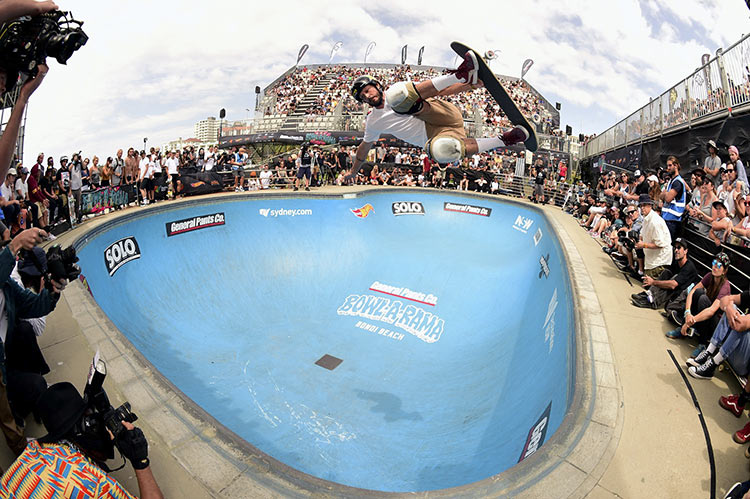 Bucky, air to fakie around the corner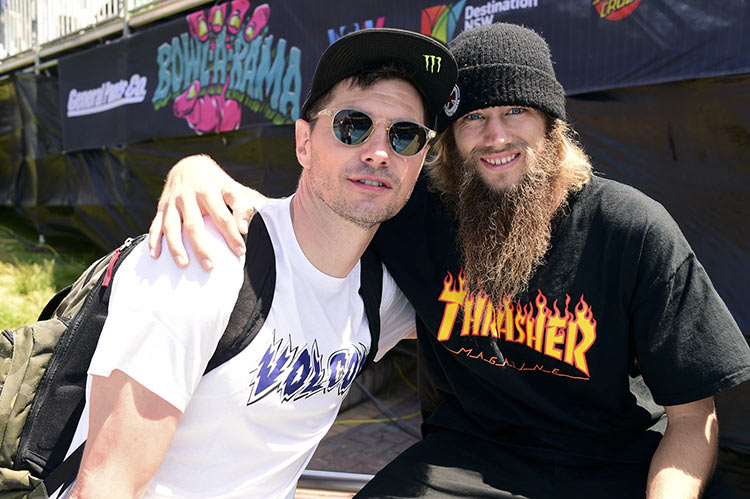 Rune Glifberg and Greyson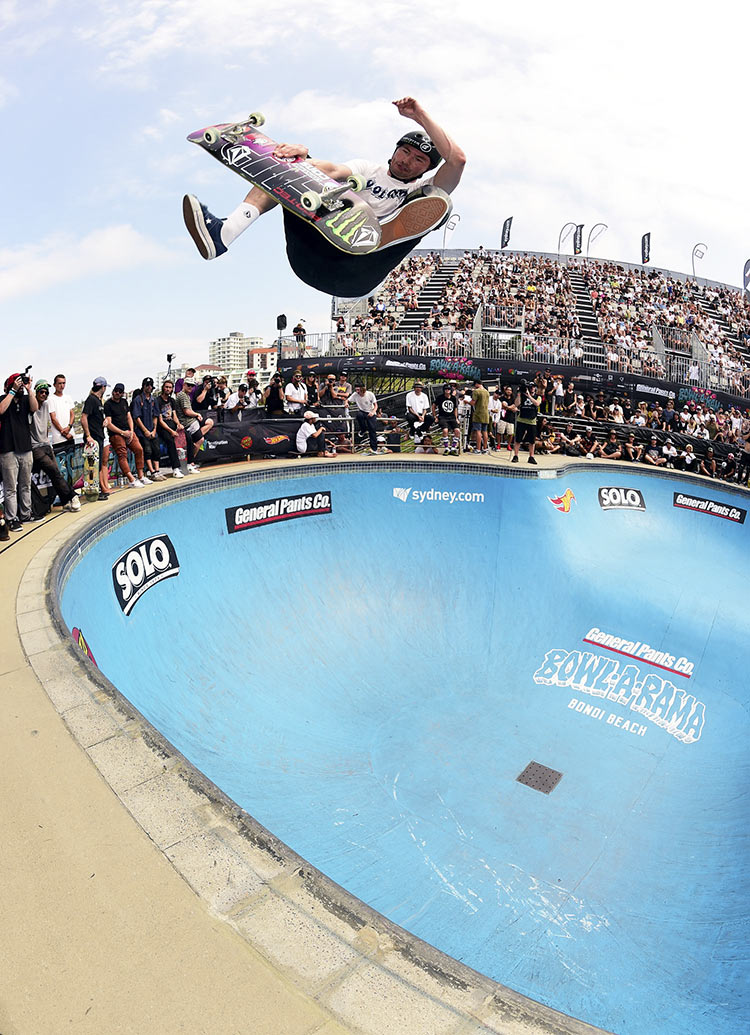 Rune, heelflip frontside air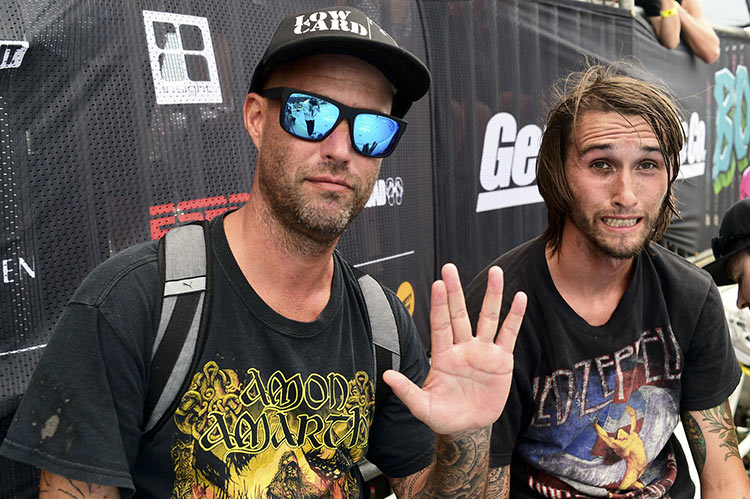 Father and son rippers, the Senns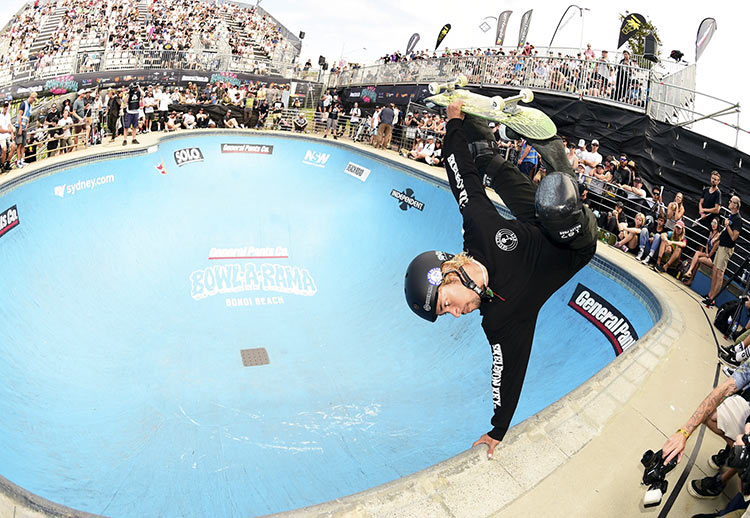 Josh Rodriguez, nice front invert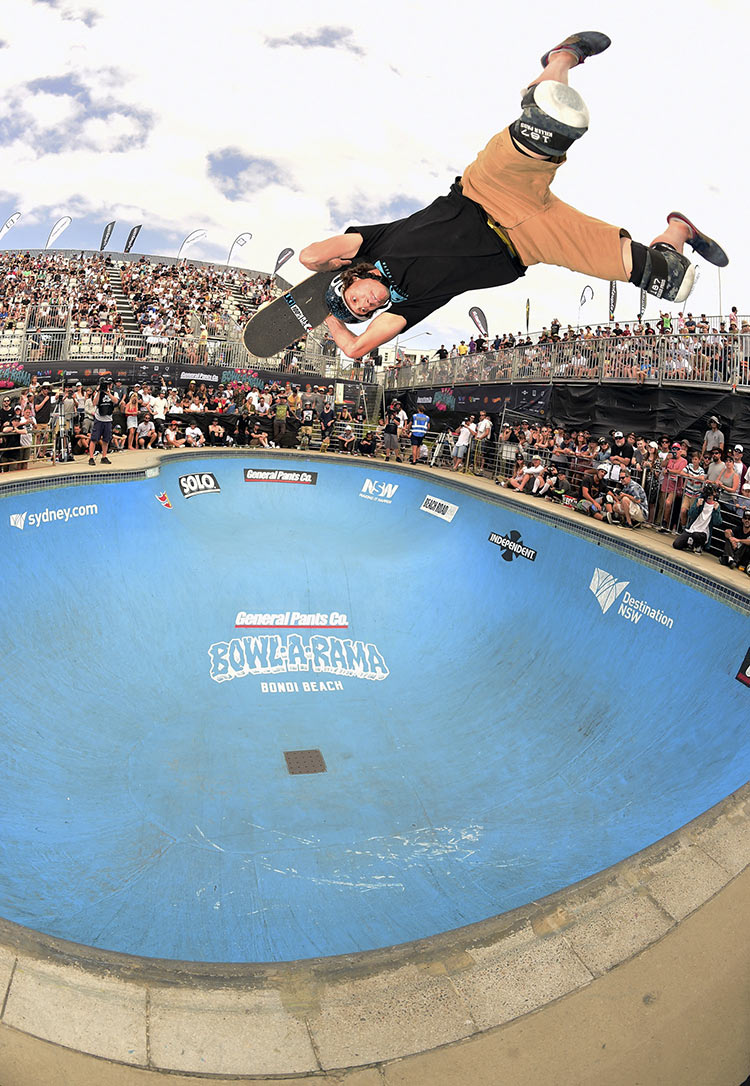 Who else would it be? Beaver Fleming, axe murderer
Clay Kreiner coming down on an egg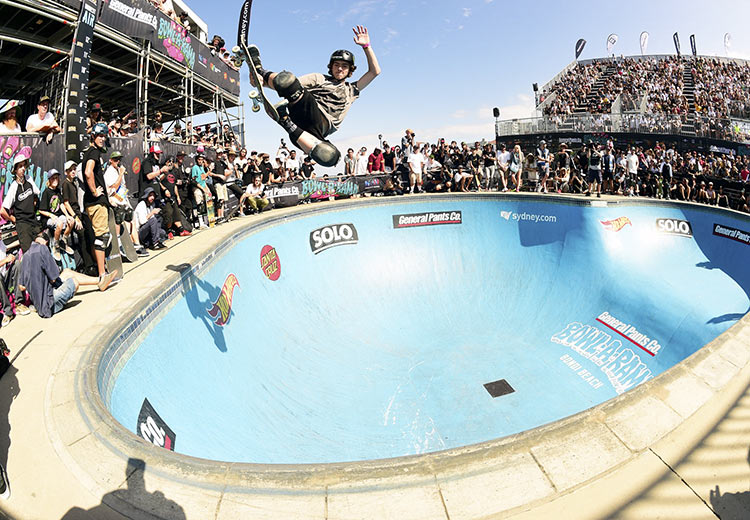 Tom Schaar, stale around the corner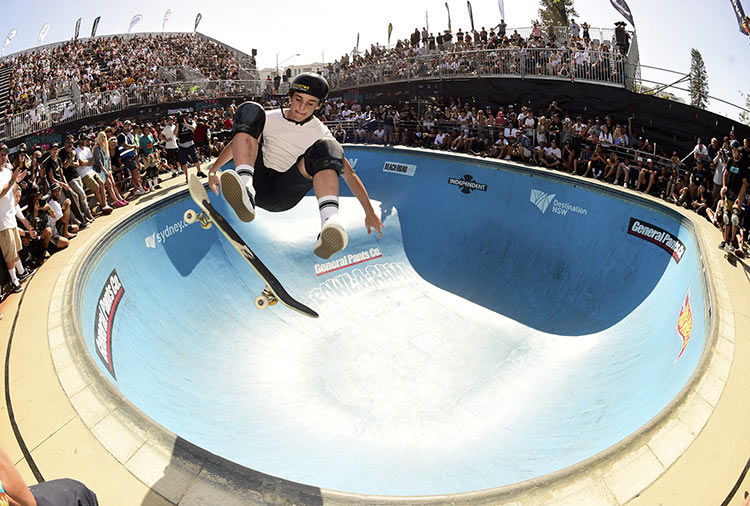 Cory Juneau, frontside kickflip in the finals during his run. Heavy!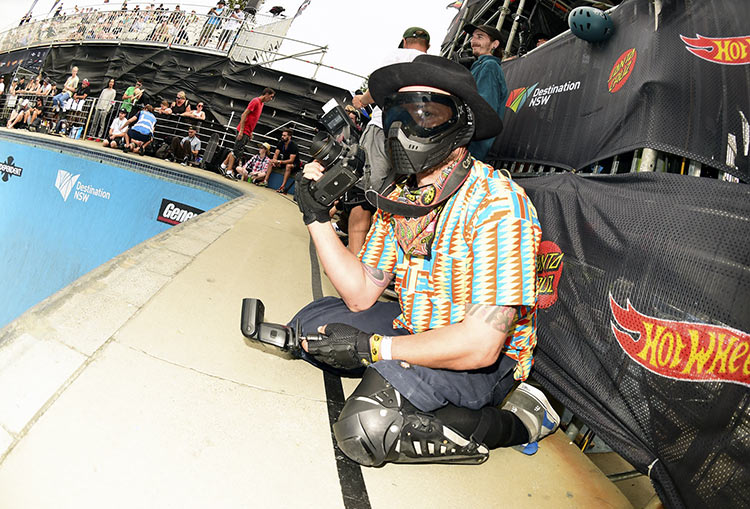 High-air contest photographer armor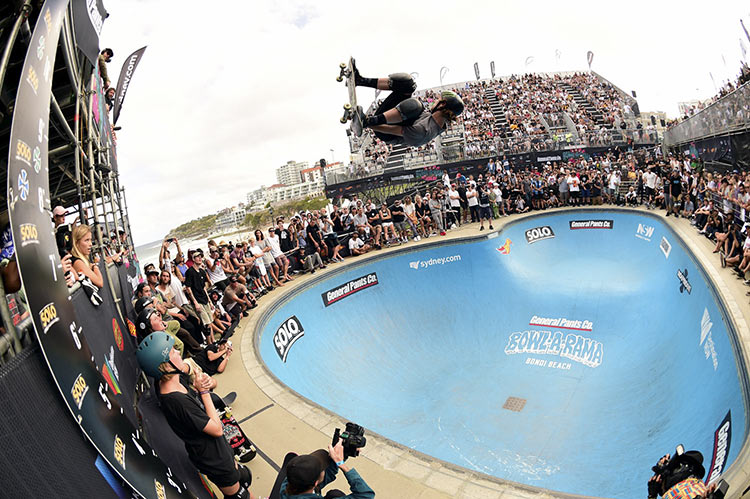 Tom Schaar opted to spin 540s for his high-air attempts. Nine feet!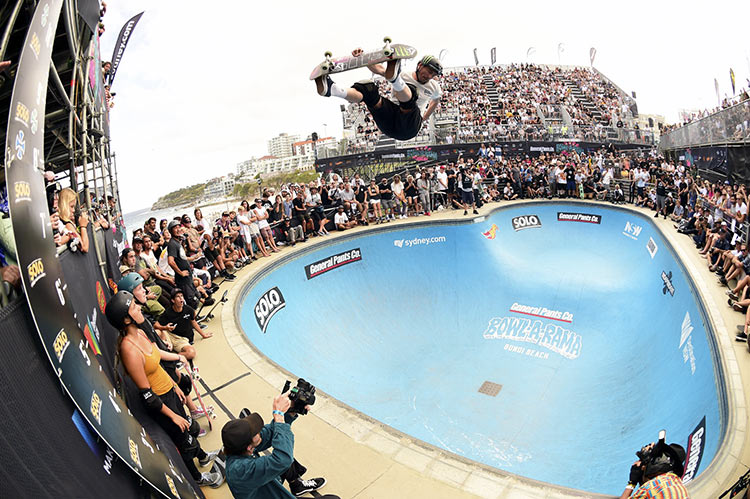 Rune almost got it with this nine-foot frontside air
Lachine Abbott, nine-and-a-half-foot padless backside air. WTF!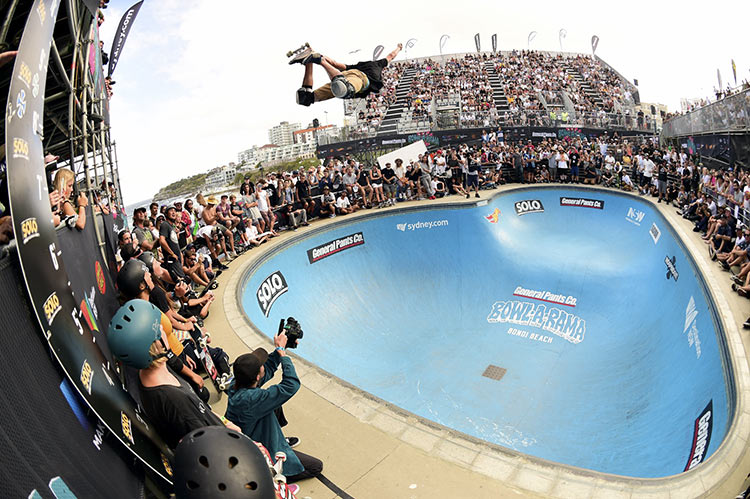 Beaver took first place with a ten-foot method air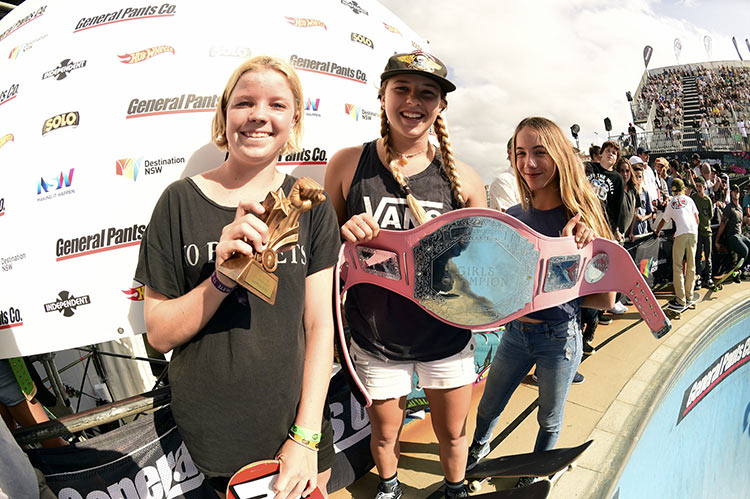 Girls top three: Poppy Olsen, Jordyn Barratt and Brighton Zeuner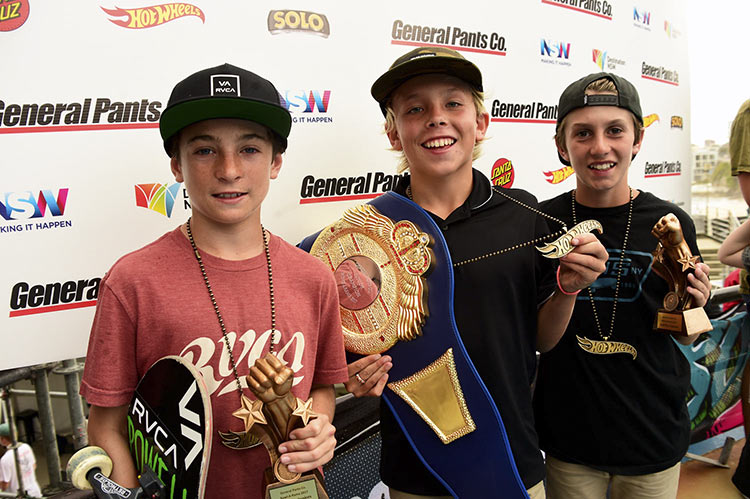 Juniors top three: Taylor Nye, Keegan Palmer and Tate Carew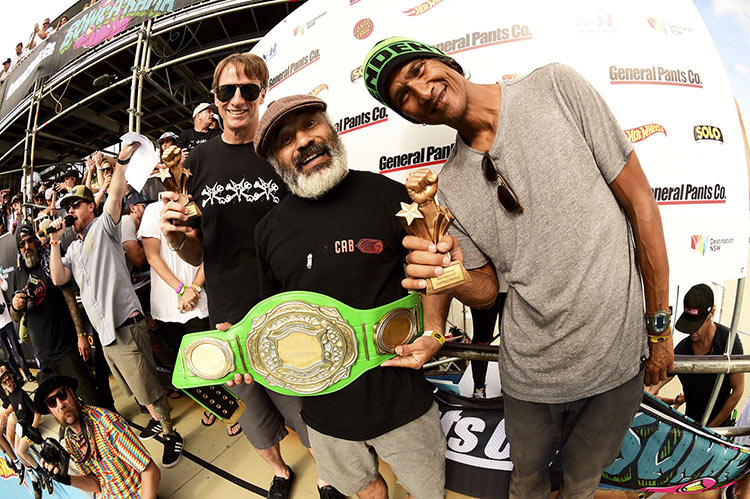 Masters top three: Hawk, Stevie Cab and Pat Ngoho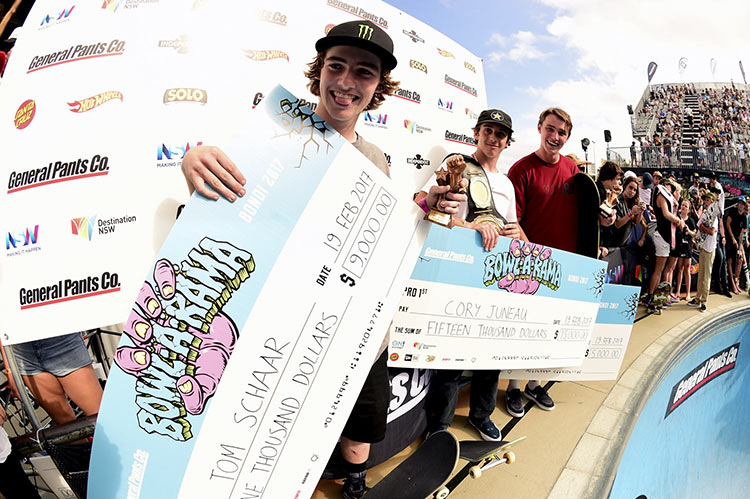 Pros top three: Tom Scharr, Corey Juneau and Jono Schwan
7/15/2022

In a city full of iconic terrain, the bricks of China Banks represent hallowed ground. From Julien to Duffy to Shao and T-Funk, this is our humble homage to a legendary spot.