Burnout: Saturdaze
8/28/2017
The stars came out for the LA premier of "Saturdays," Birdhouse's first full-length video in ten years. Bros, babes, the Bird, proud parents and Clive Dixon turned pro! Where were you?!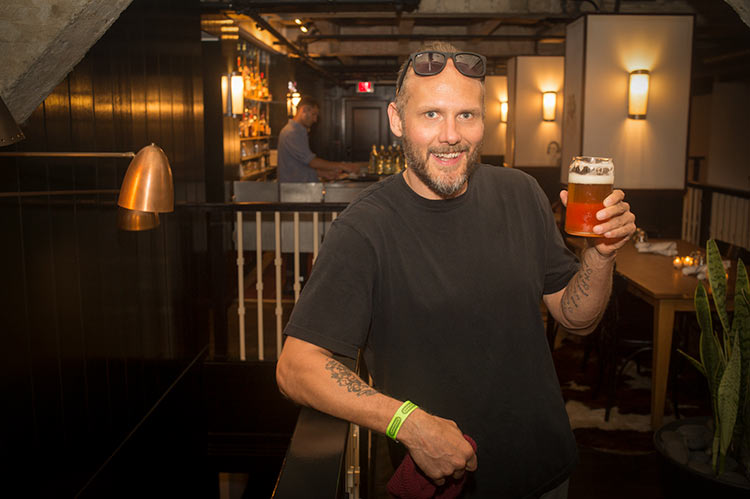 Dinner with team Thrash. Just 'cause he's hellbent for fitness don't mean Ewan can't toss back a cheeky IPA once and again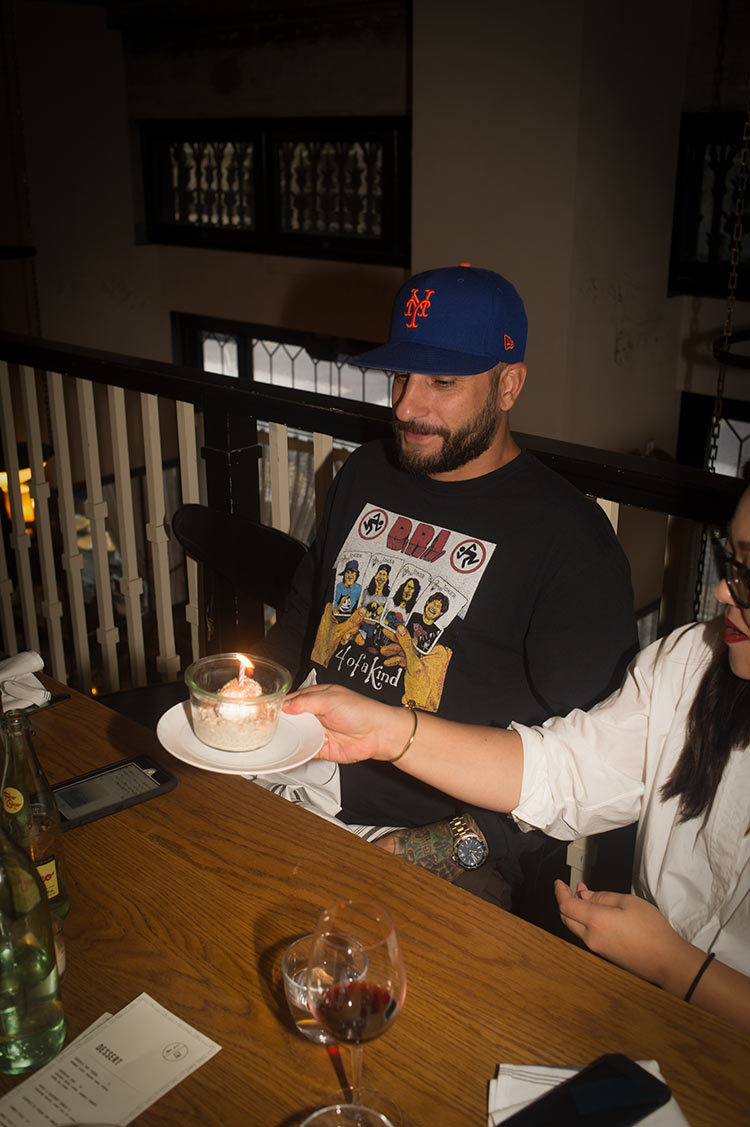 Frank gets the cupcake treatment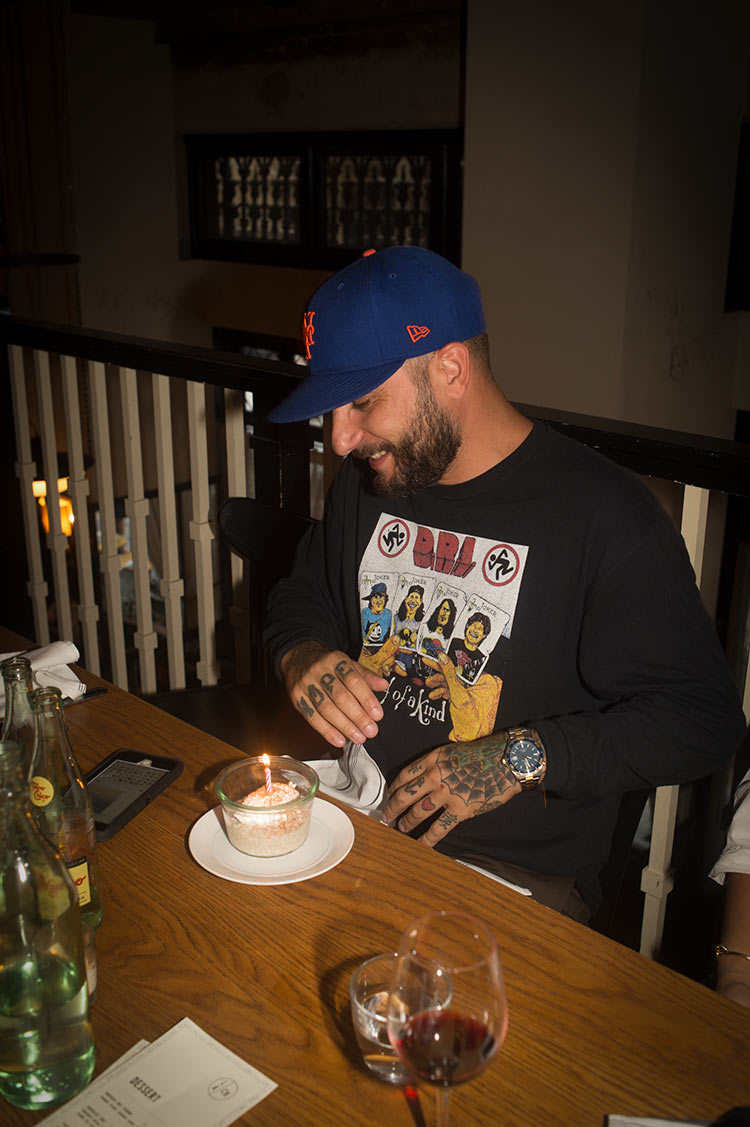 Happy birthday, buddy!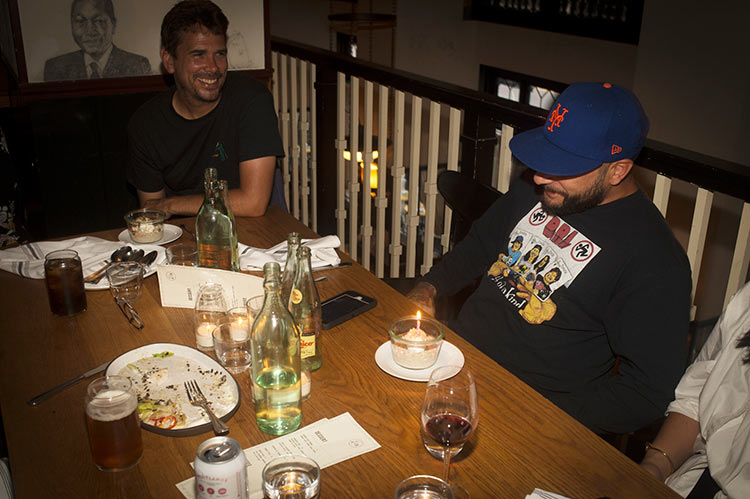 Welcome to the club. The sorry, terrible club...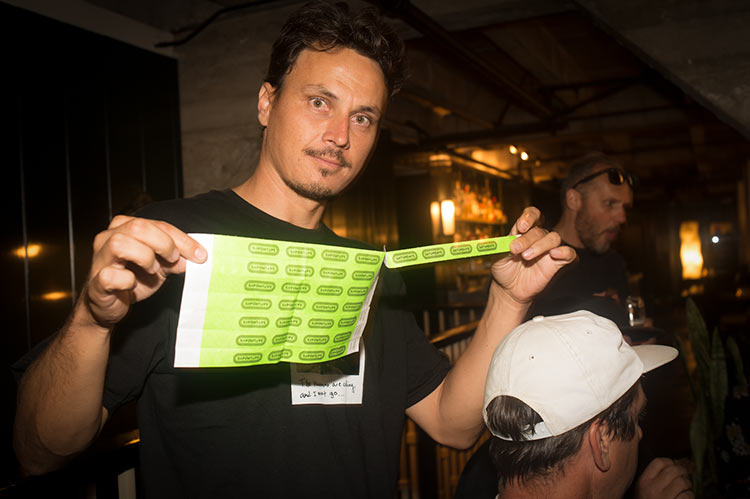 Jerome always has the connects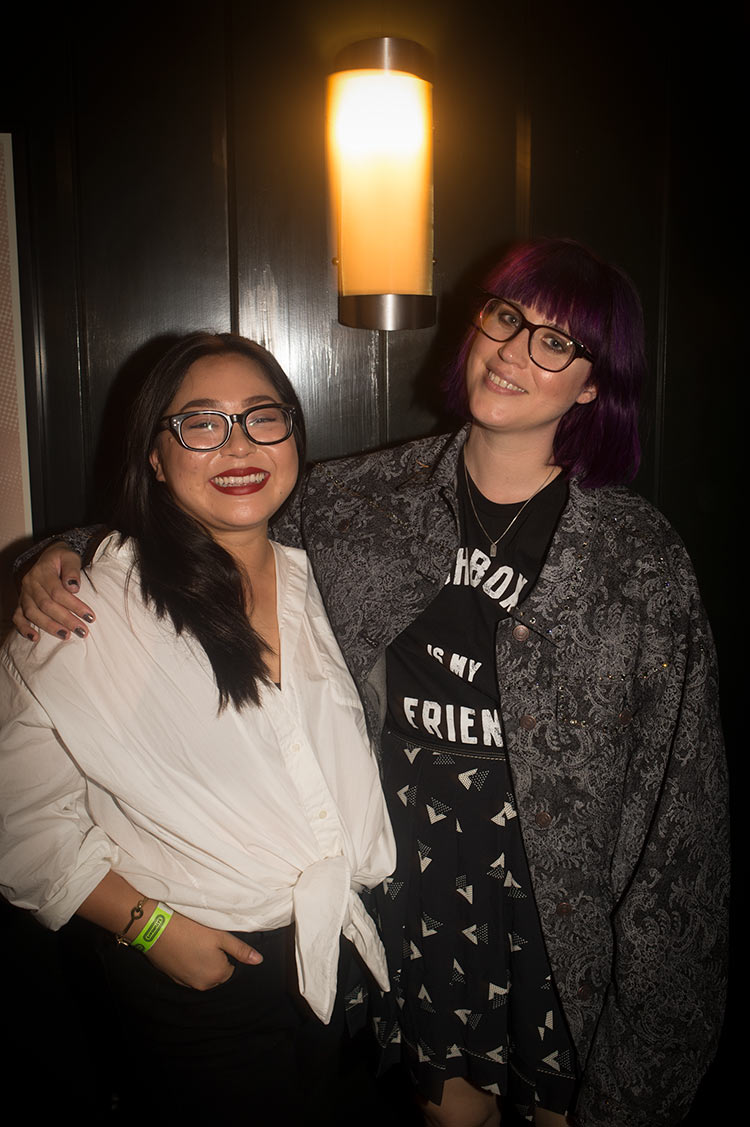 Sweet Sal and Kurumi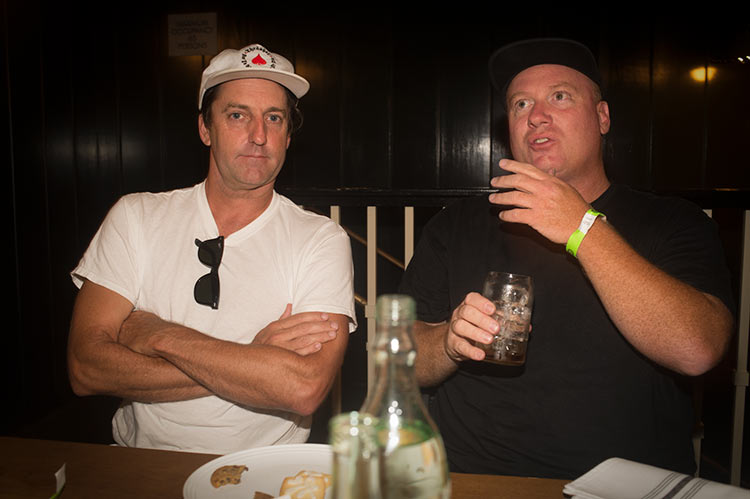 Titans of team management – Hartman and Pink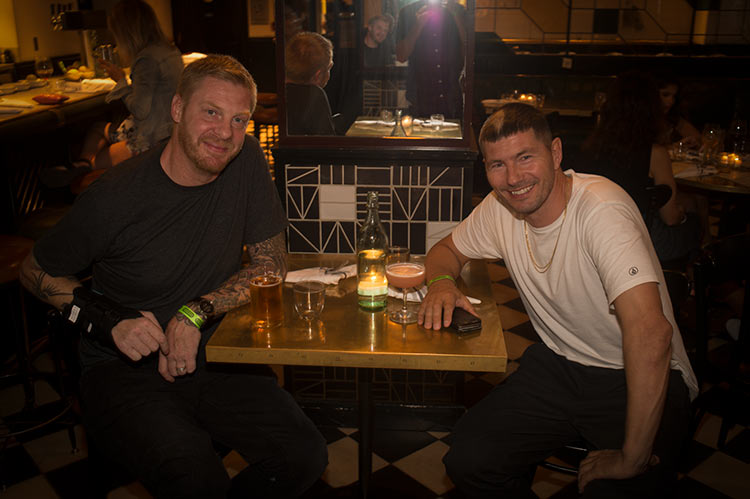 Downstairs, a Weiss 'n' Rune table for two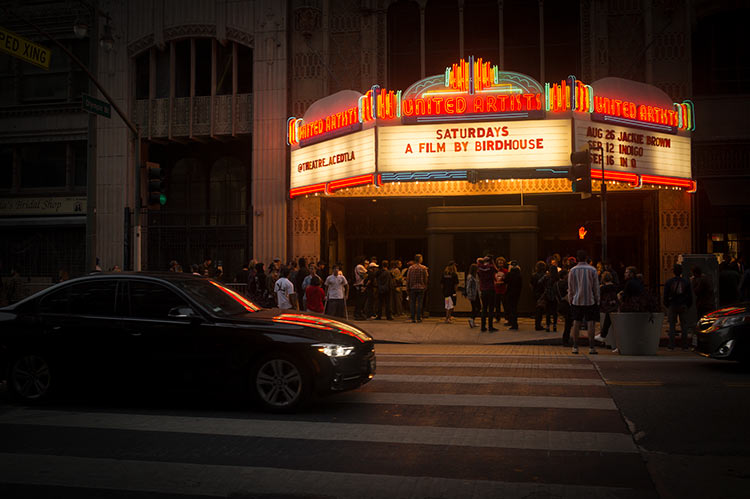 Out onto the streets. Crowd building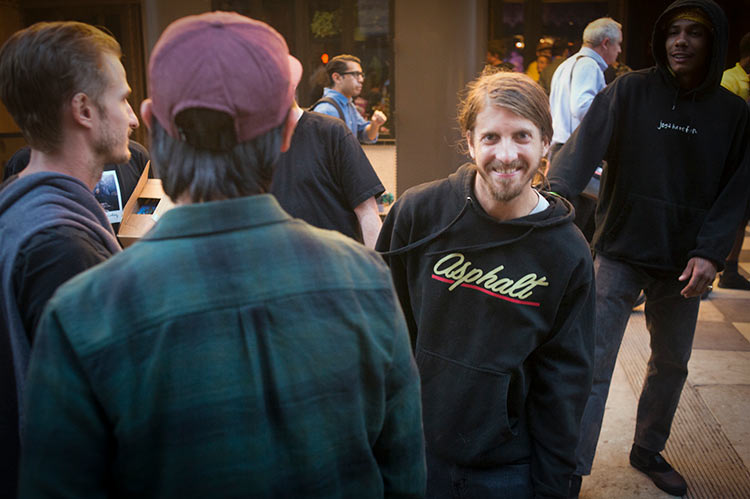 And then … a star sighting!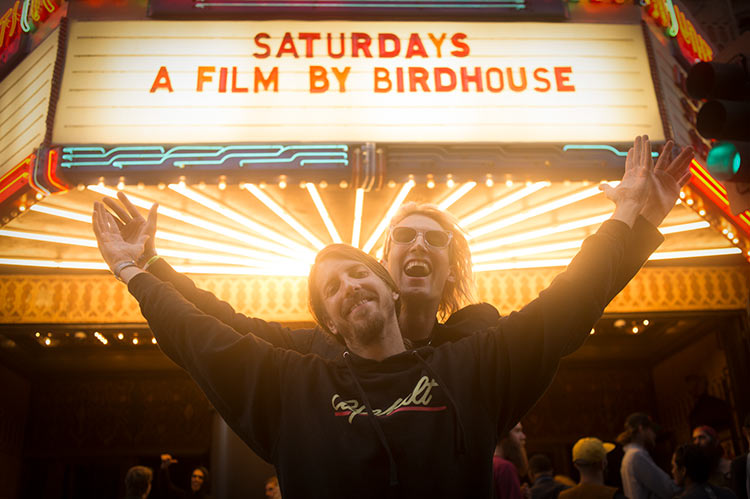 Yes!!!!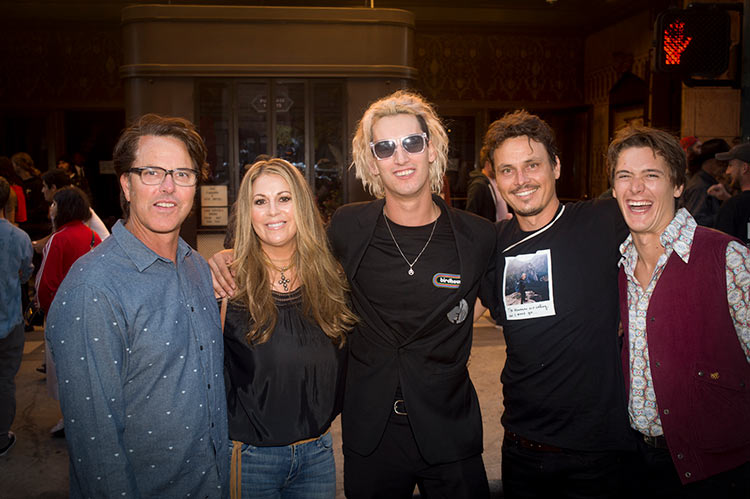 The Loys kick off the group photos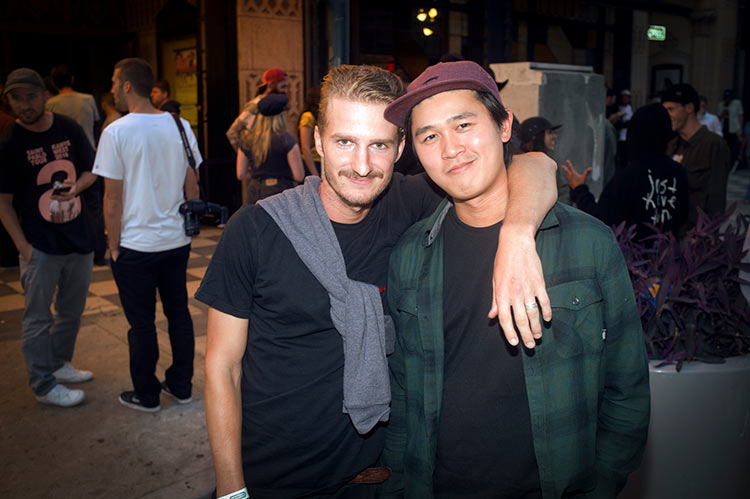 Thrasher Dan in a rare shirted moment with the good homie Tin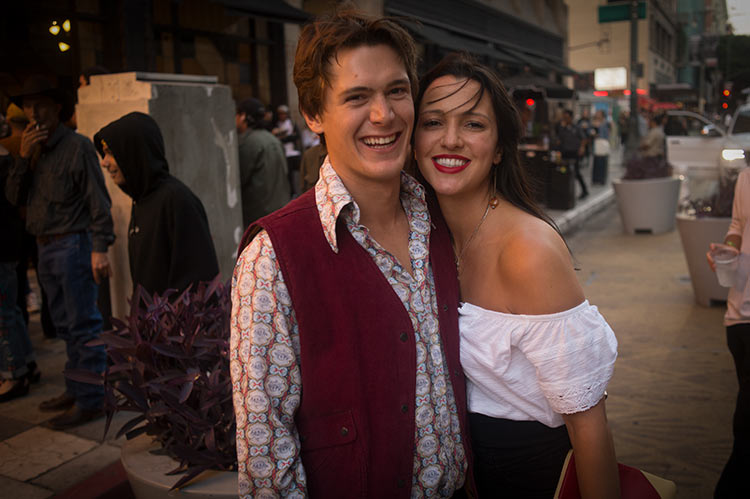 The Clive Dixons, simply stunning with a sort of pirate-lite look going on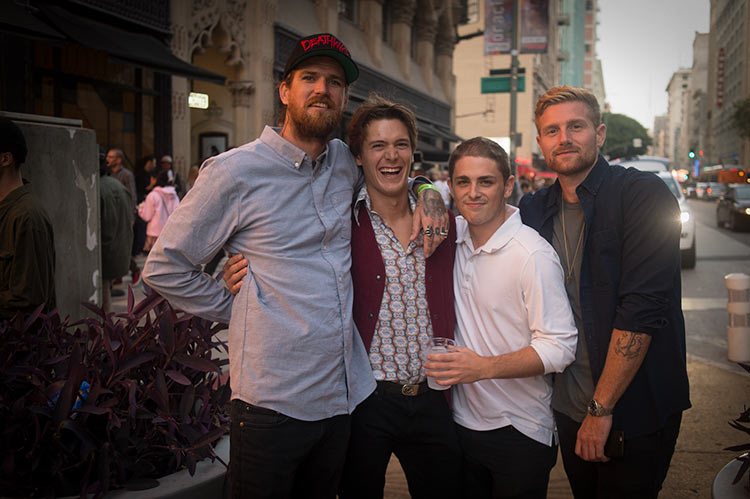 All the good Florida fools, too!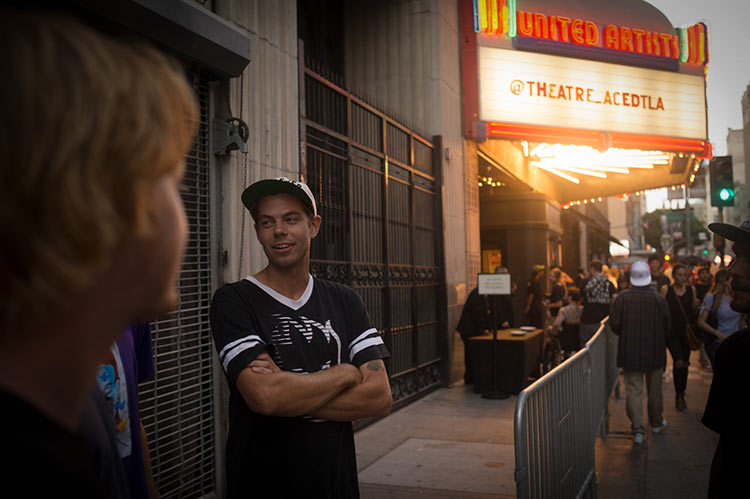 'Well I bet Clint's got first part …'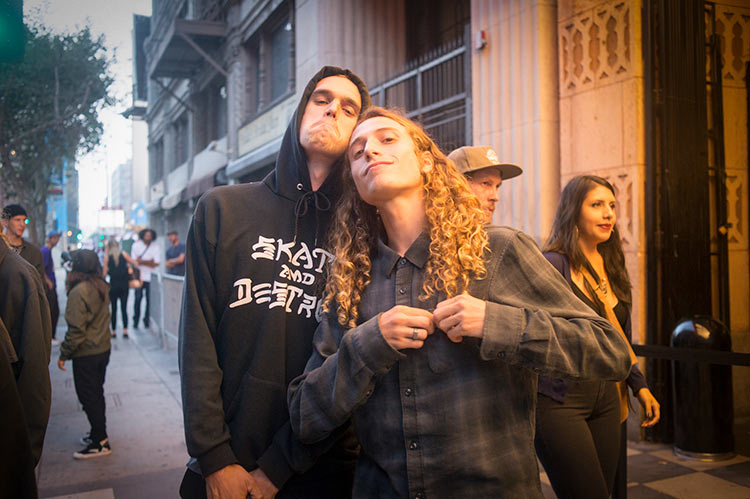 East Siders, Wimer and Yüng Salk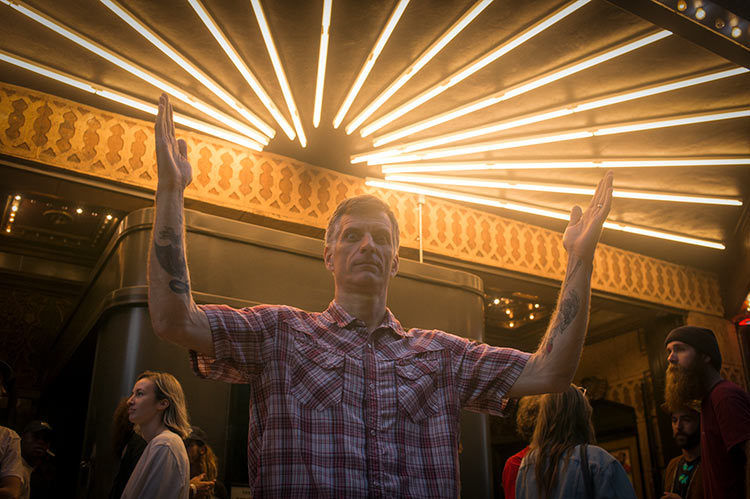 The secret glue behind the scenes – Miki Vuckovich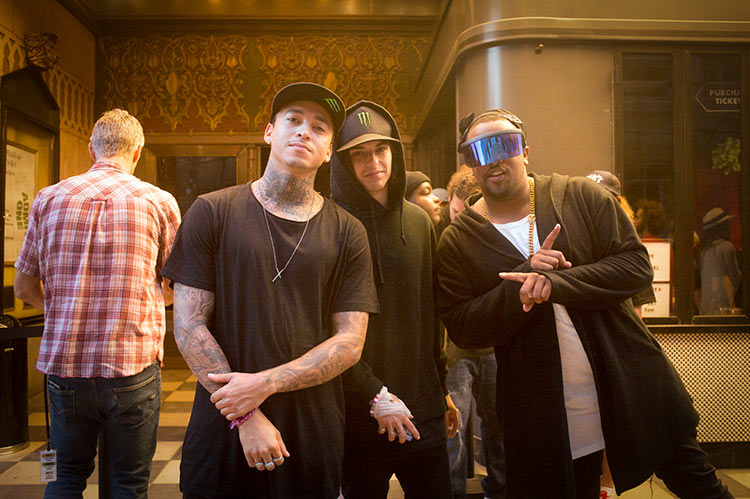 Nyjah and crew, too dope!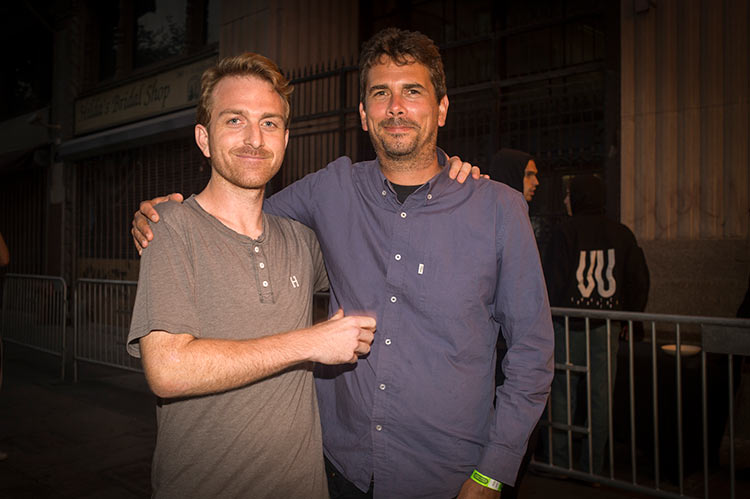 Vince and The Mez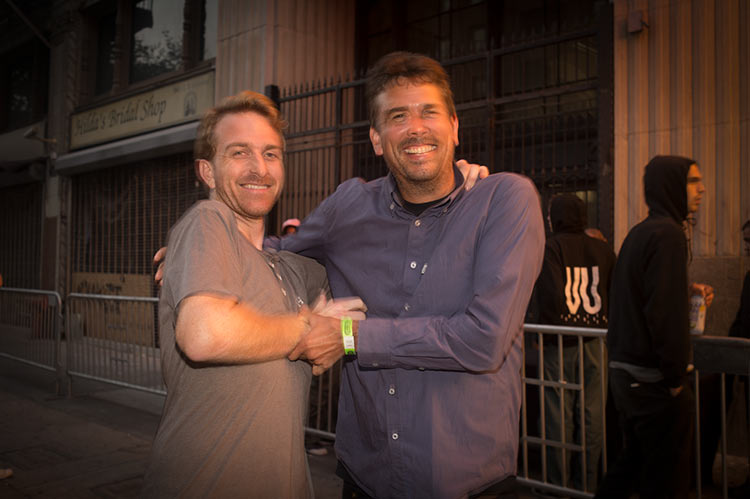 Always turning into a tickle fight with these two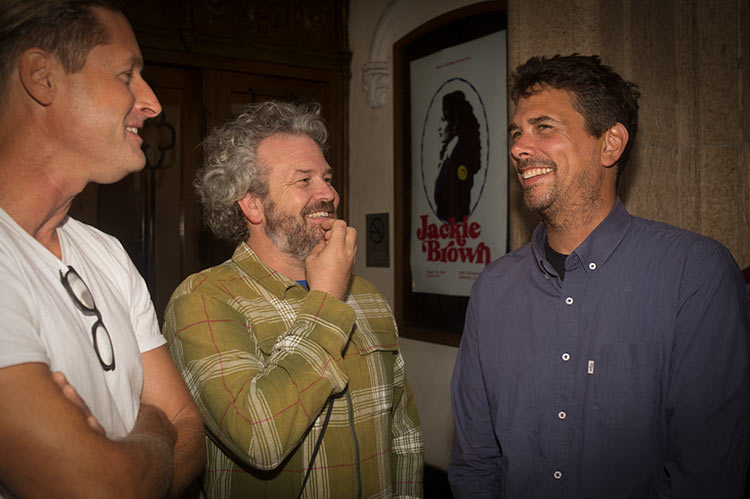 We Are Blood, Questionable and Penal Code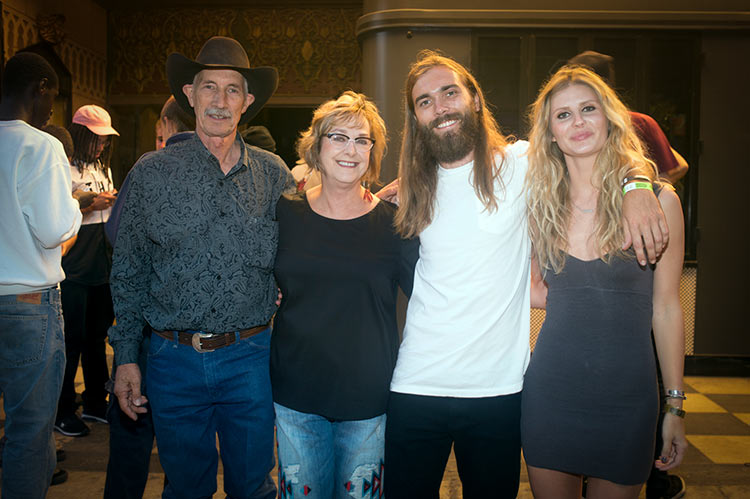 The Clint Walkers!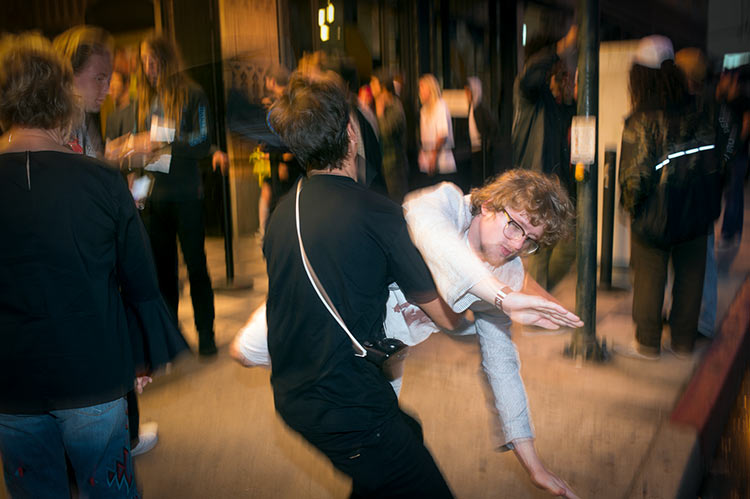 Lil' Ben flew in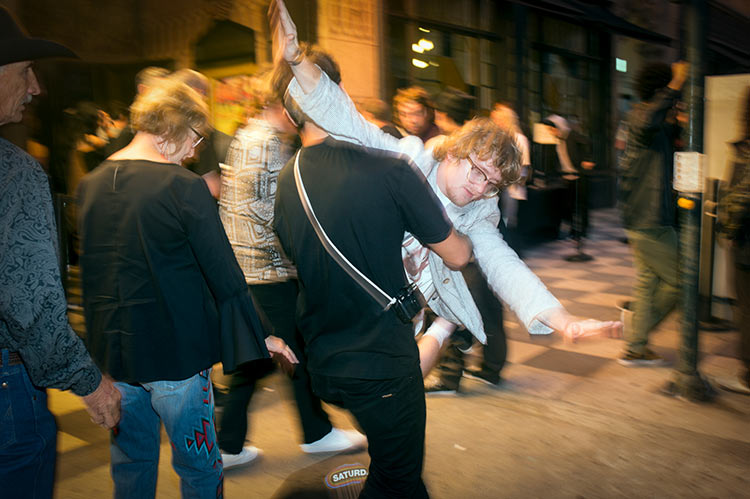 And boy are his arms tired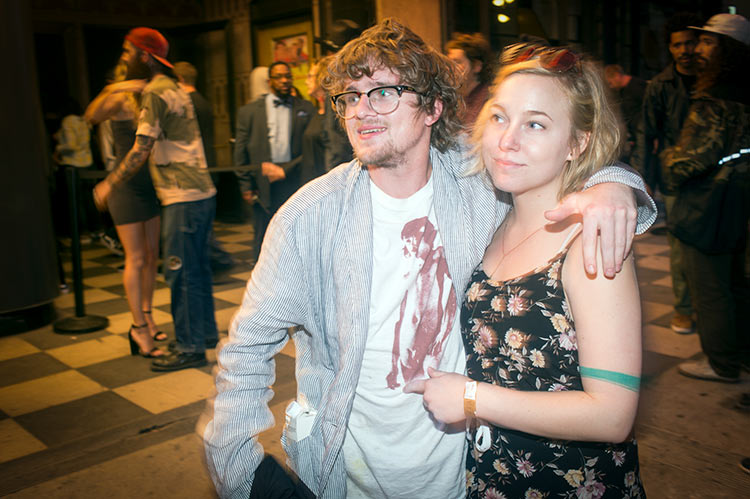 So patient, so lovely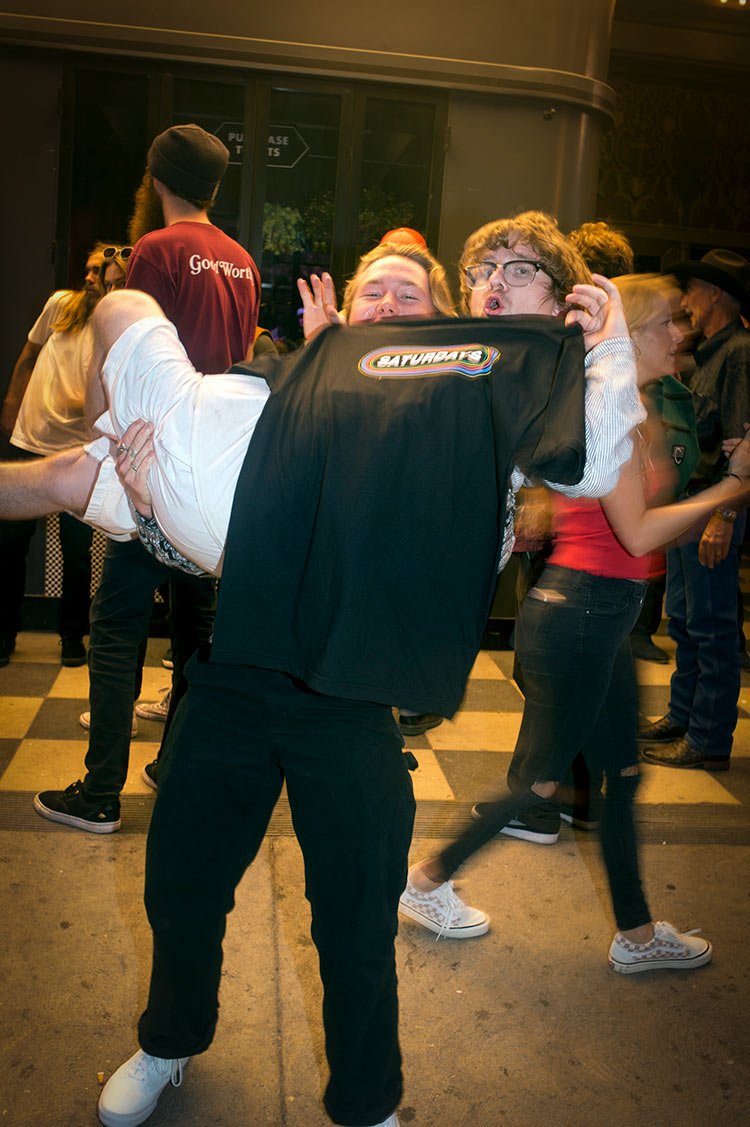 His feet barely touched the ground all night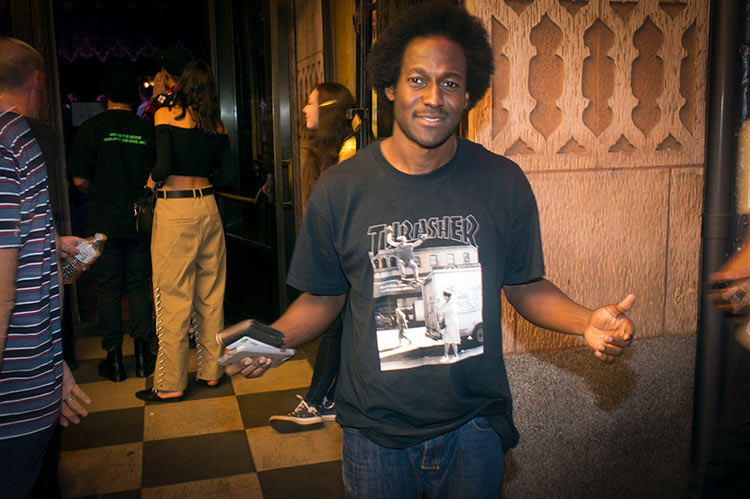 That Hackett shirt tho...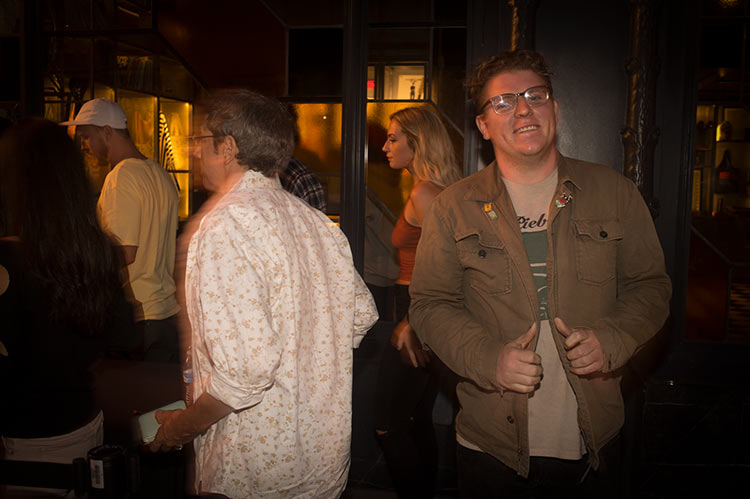 Buddy Bleckley made it!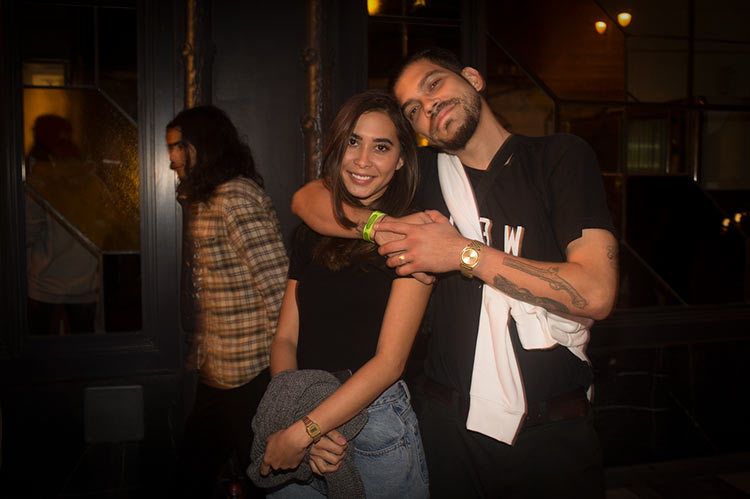 And the Hernandezes!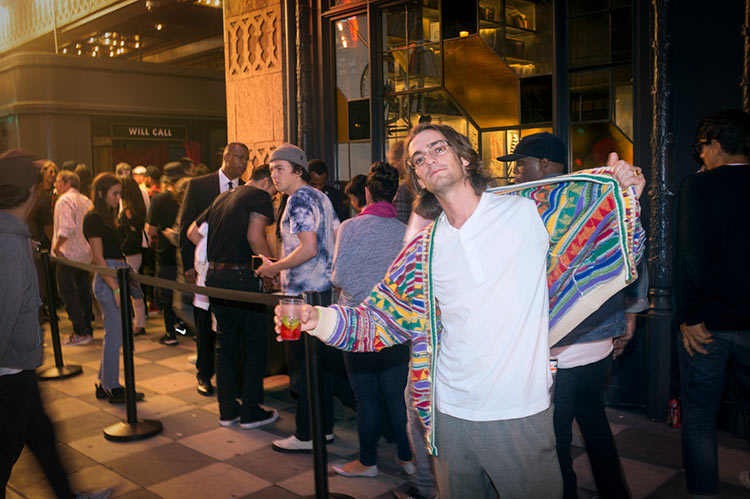 It was all a dream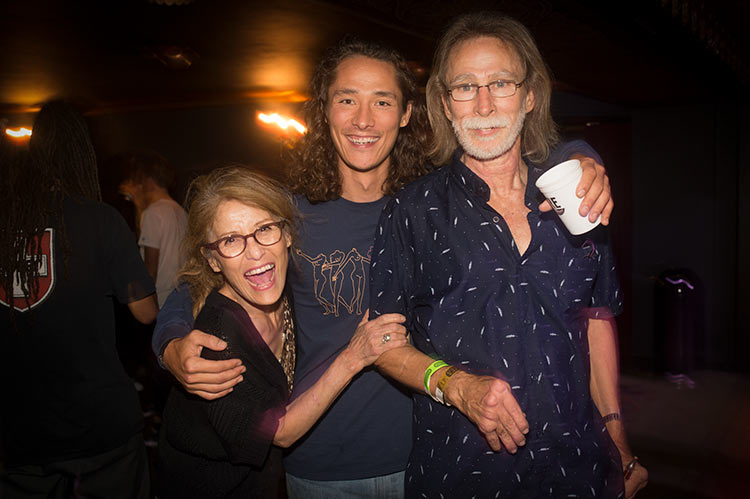 Finally got in – straight to a meet n greet with the Hales! Congrats, Shawn!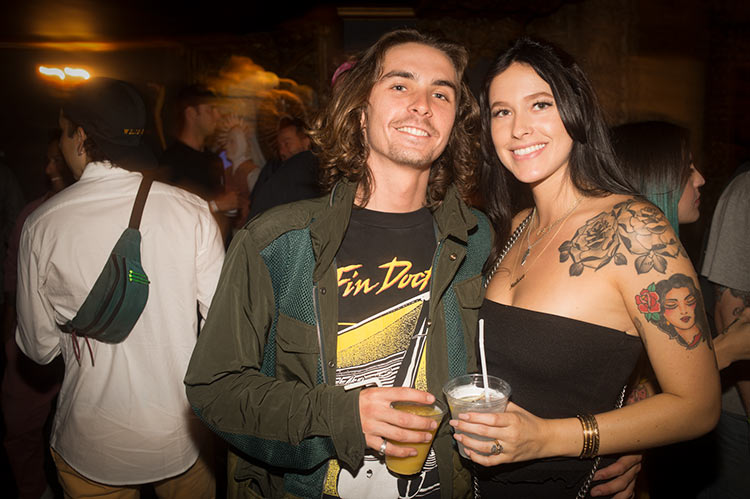 The K Walkses, always stunning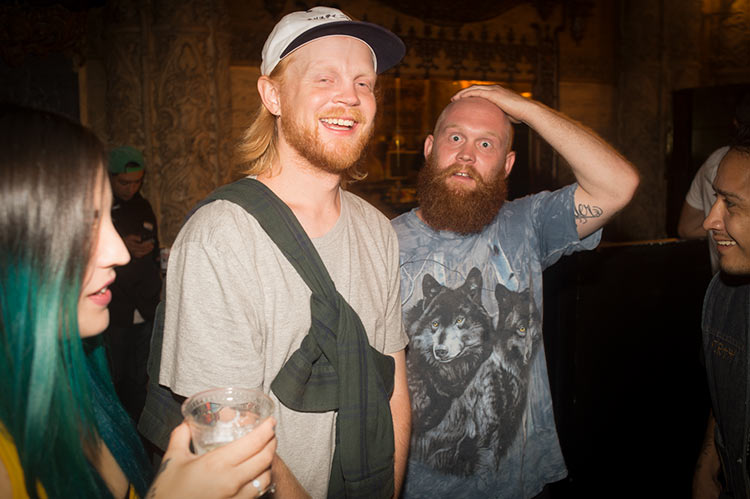 Oklahomies, on one!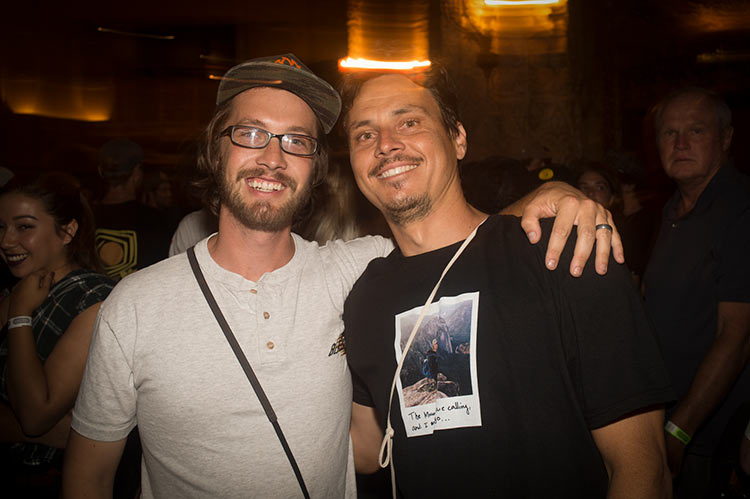 Masterlensman T Vaughan made the trek out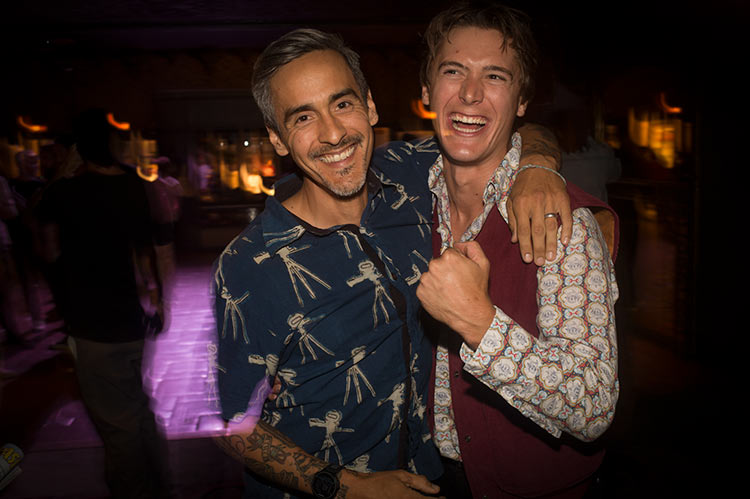 Here we go! First Jason Hernandez sighting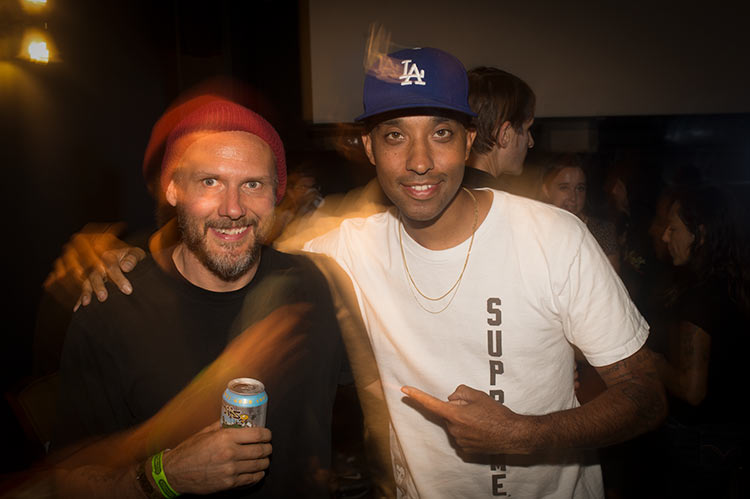 I know! I can't believe Ewan works for us either!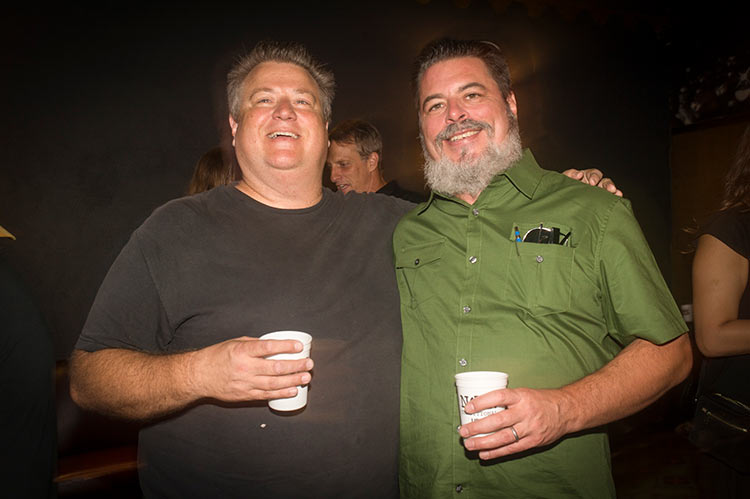 Big brothers, Rick and Dave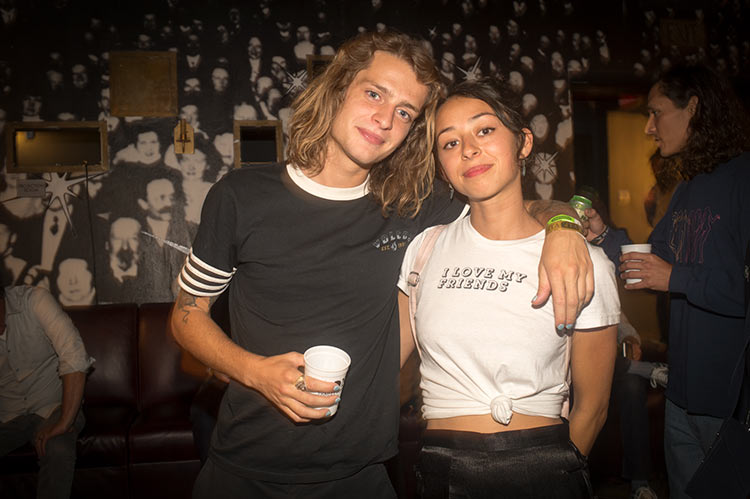 Skateboarding's power couple, Axel and Lizzie. Congrats, Elizabeth!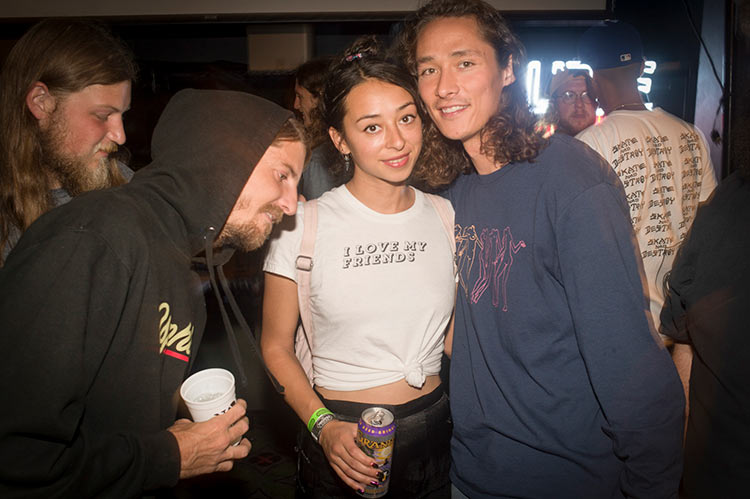 I love your friends, too!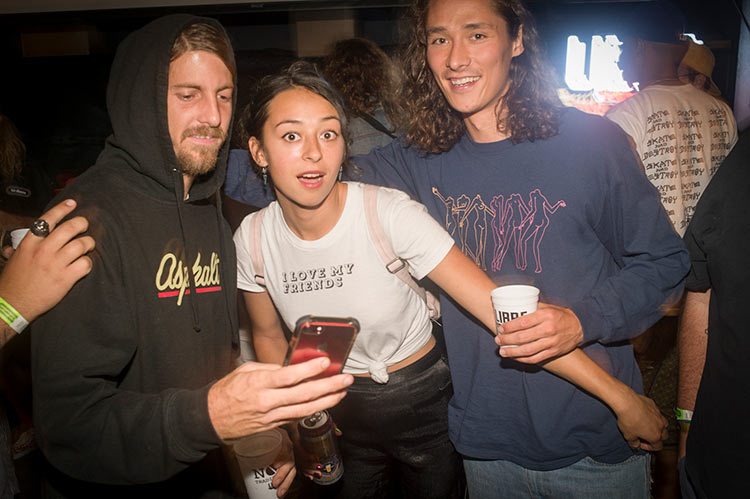 Wha?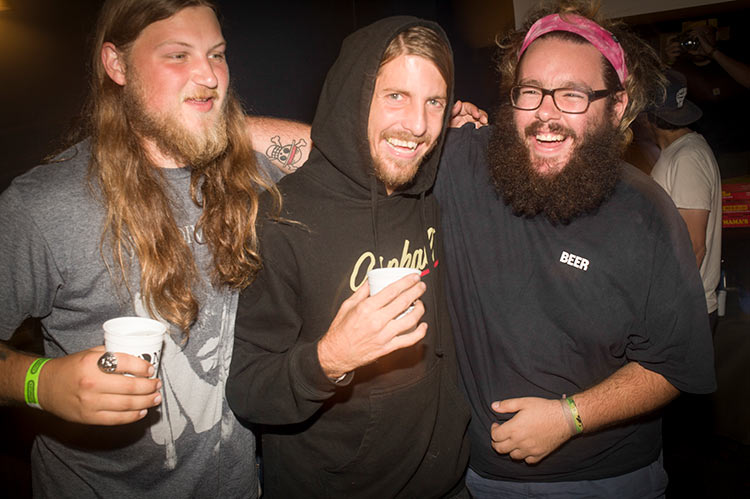 The AZ crew!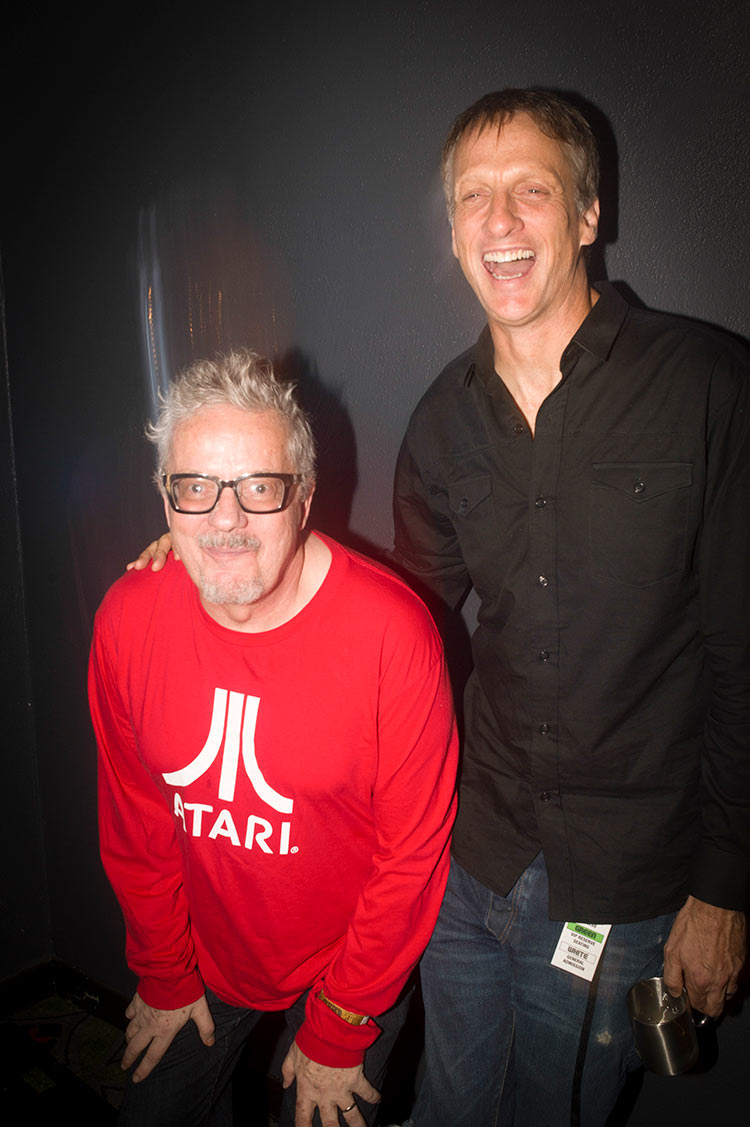 Mark Mothersbaugh and the Bird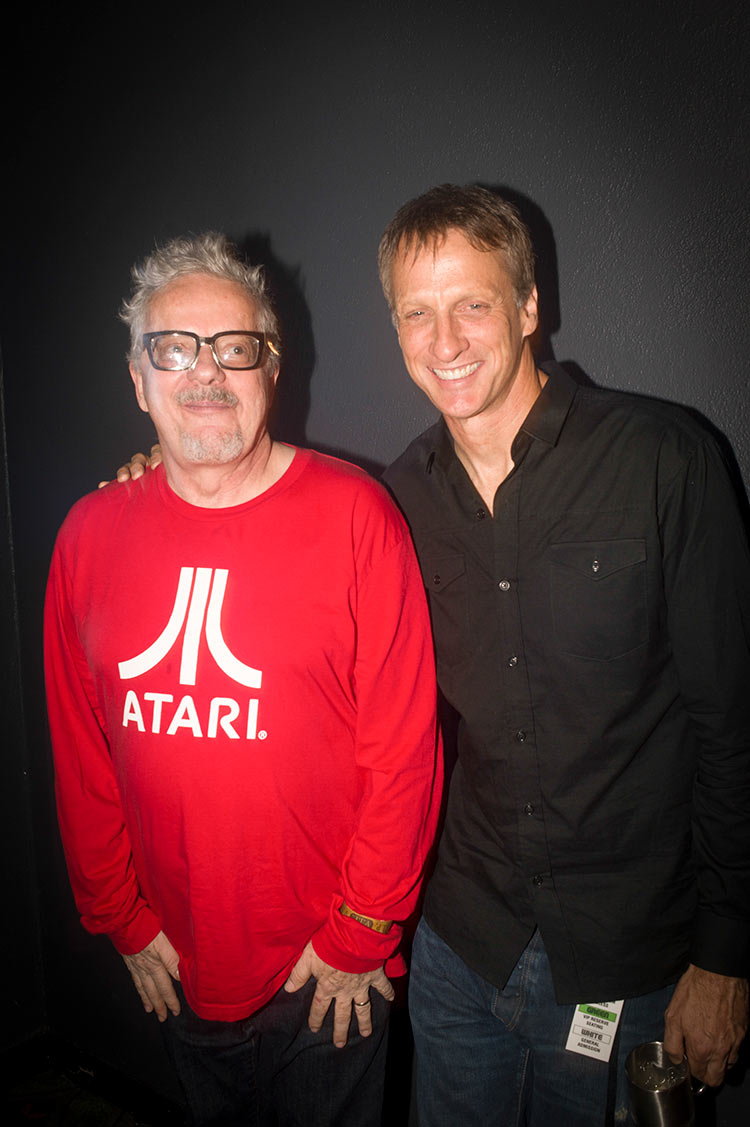 There we go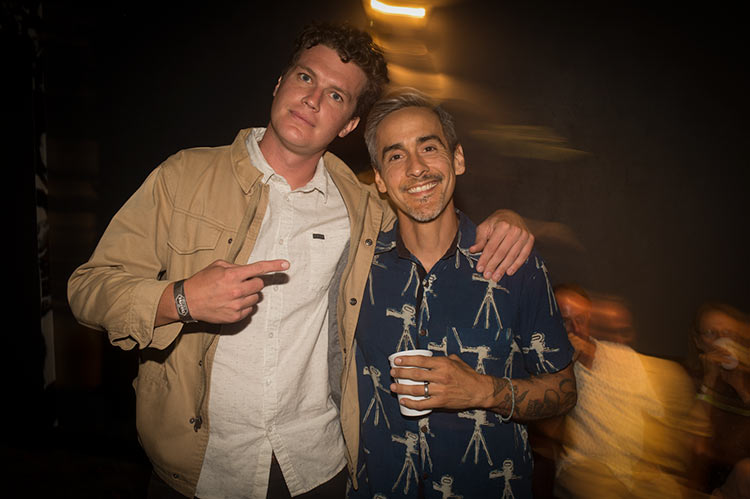 Adam Mills and Jason made this one together. Teamwork = dreamwork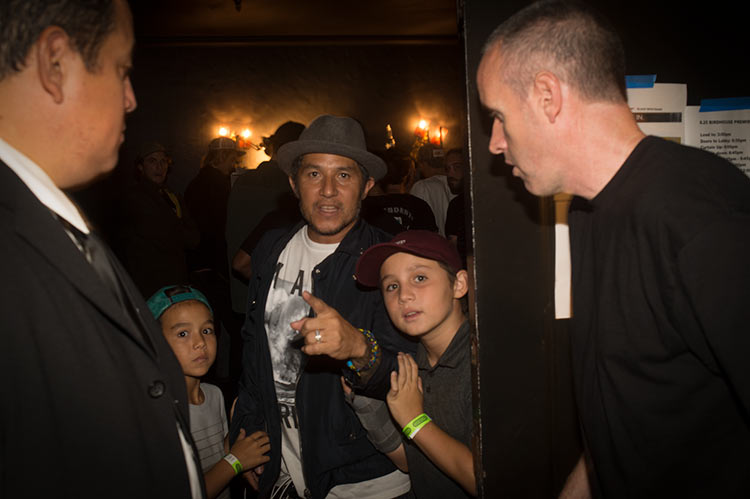 Let 'em in, they're Hosois!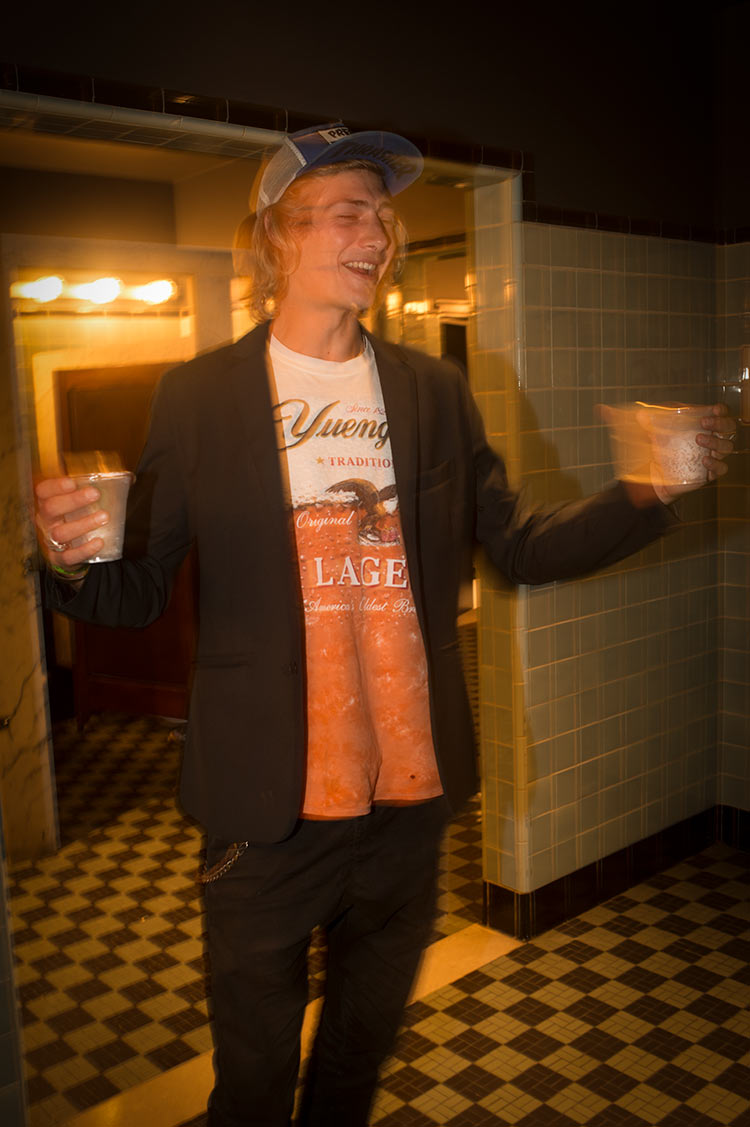 Big Duff, doubled up in the john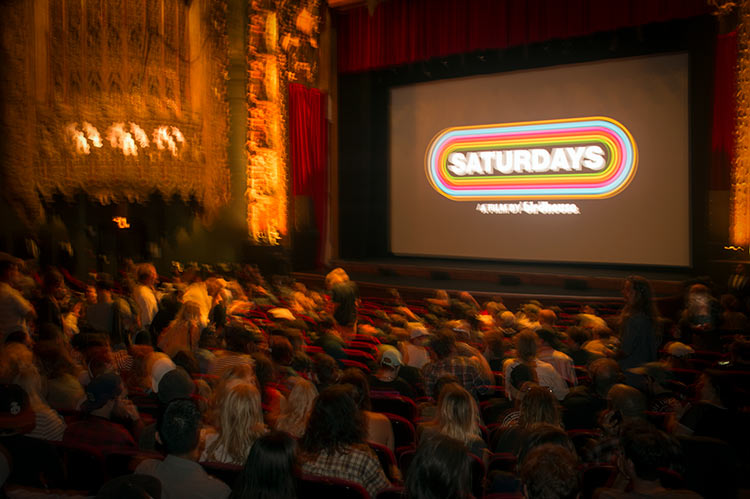 And then … into the theater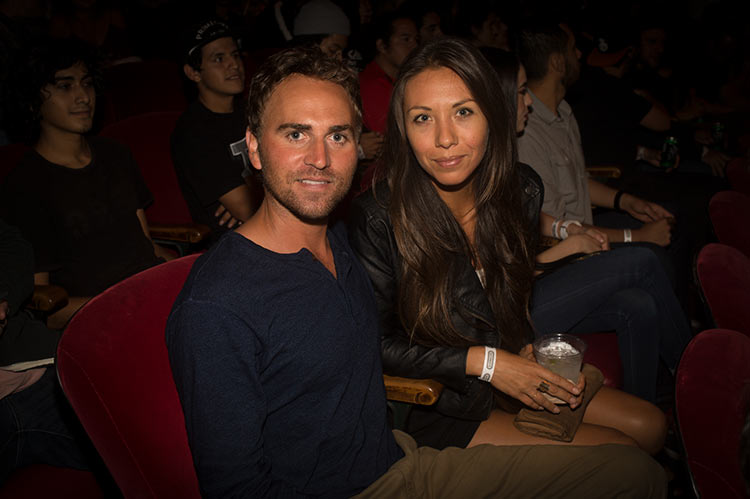 Working the aisles. Everyone was there! The A Stones!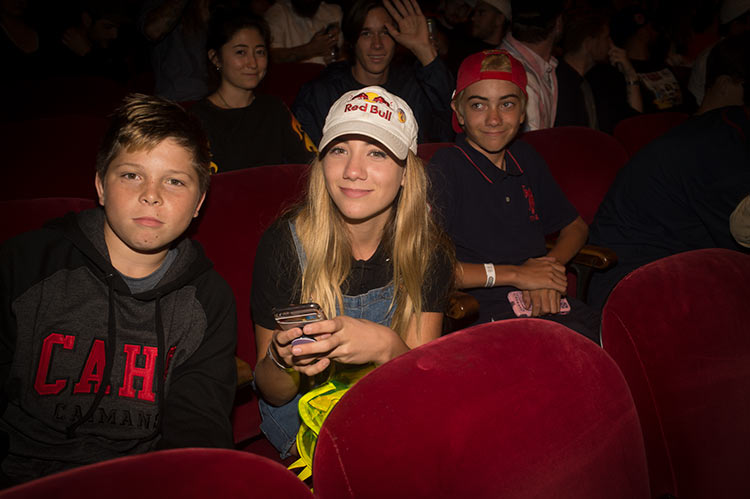 Big E, the Zeuners and Tyler backing 'em up!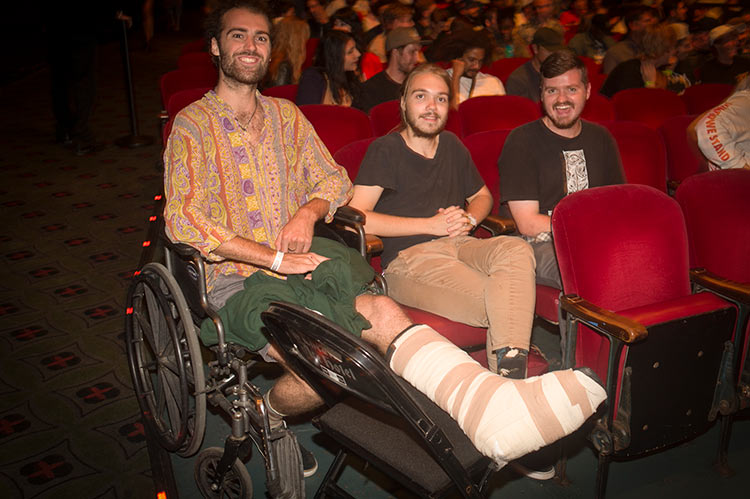 The injured!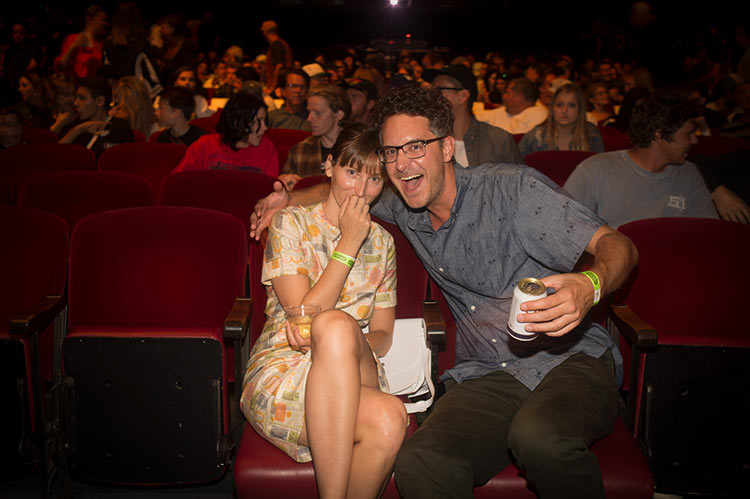 Emily and Trevar Cushing from KOTR!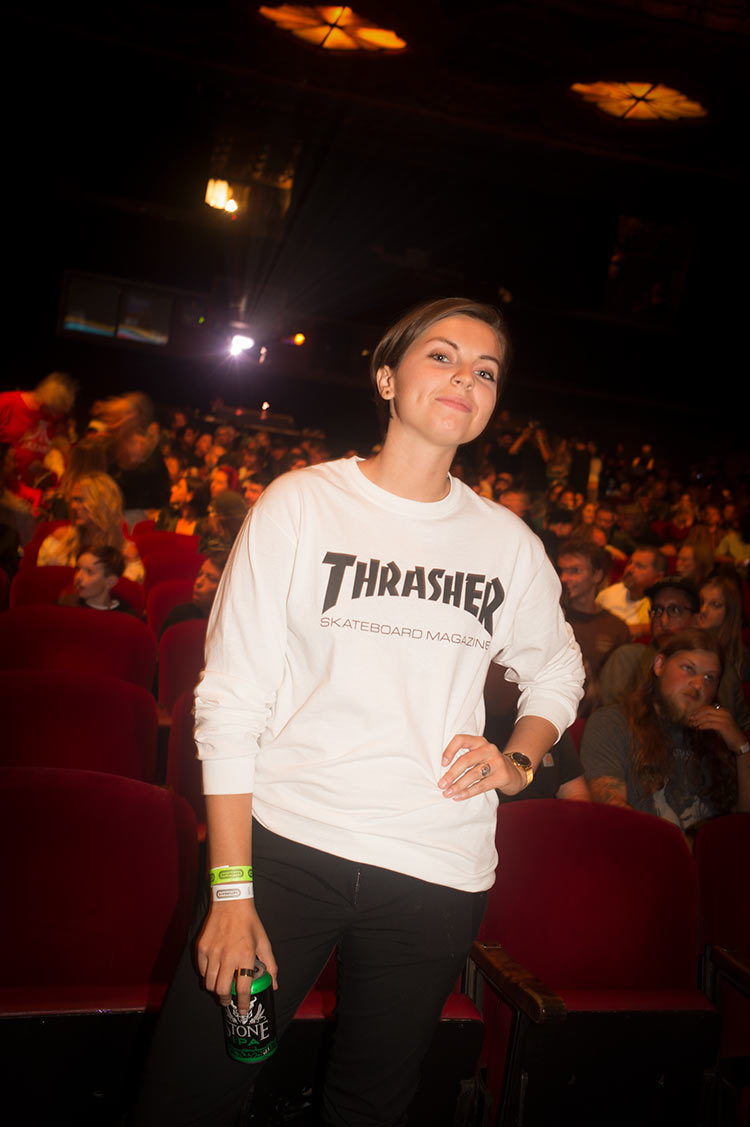 Masterlensperson Zorah Olivia, reppin' hard!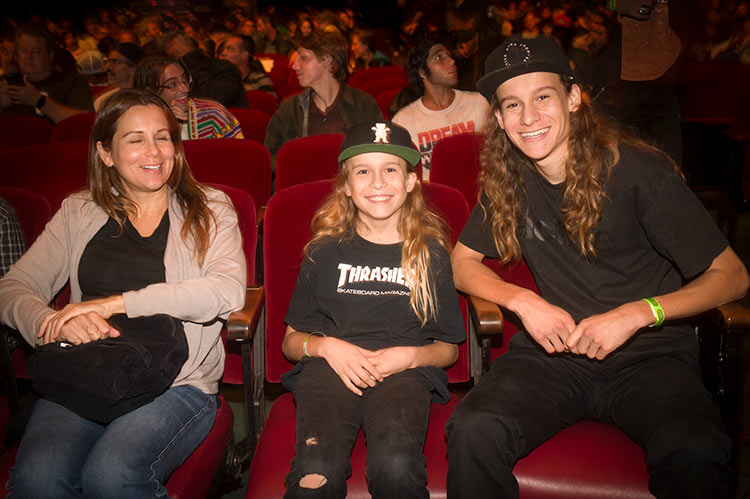 This crew!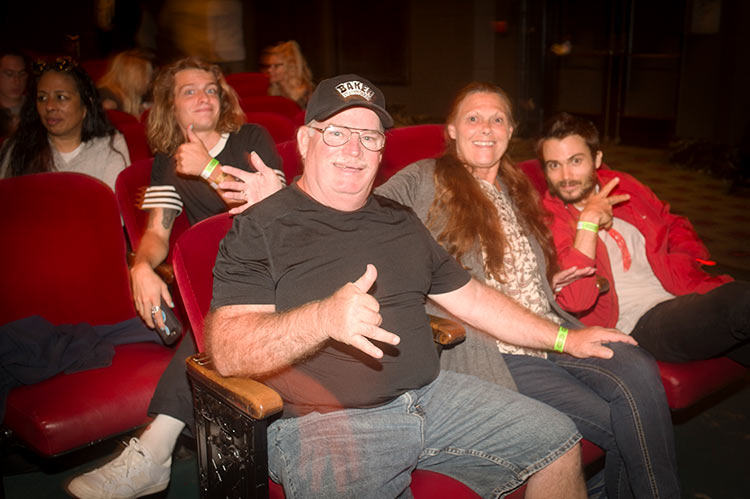 Baker fans!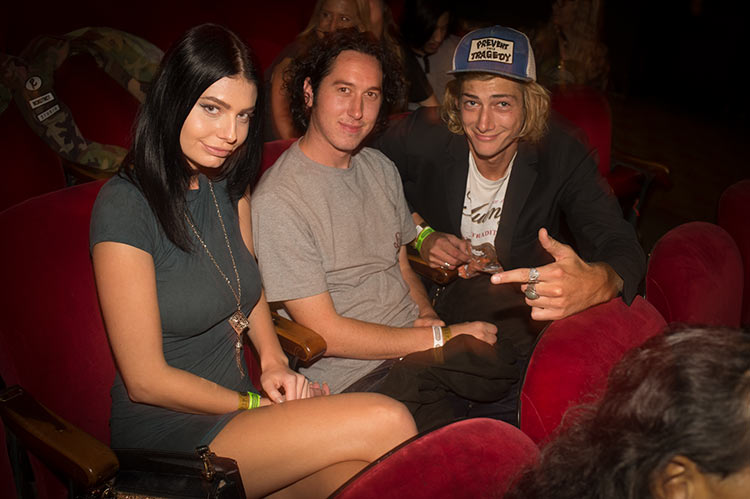 Ant Travis, the meat in a Duff/babewich!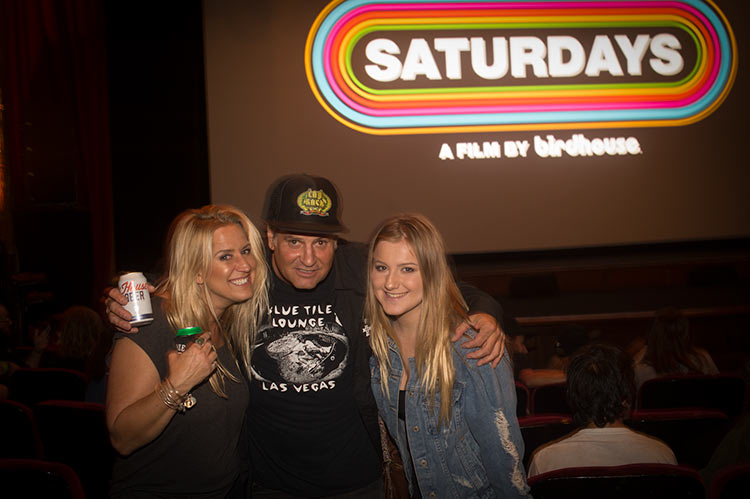 The Double Ds!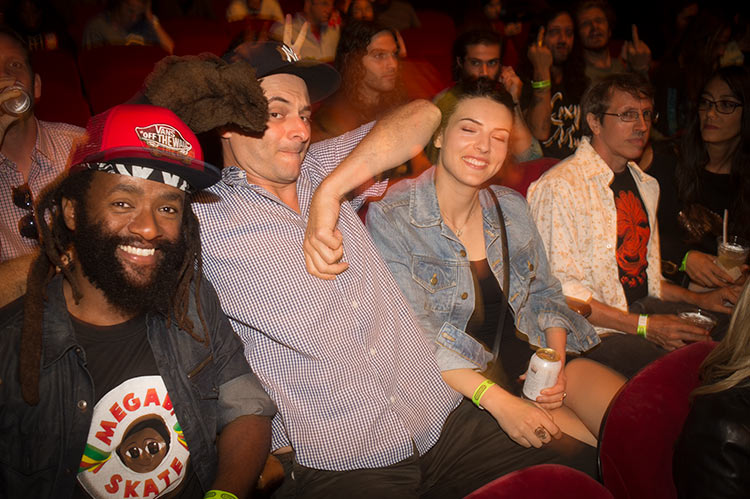 Meech's crew!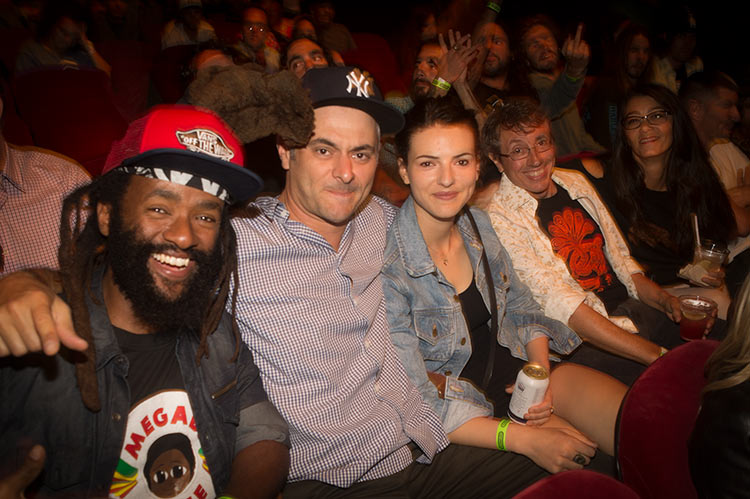 There we go!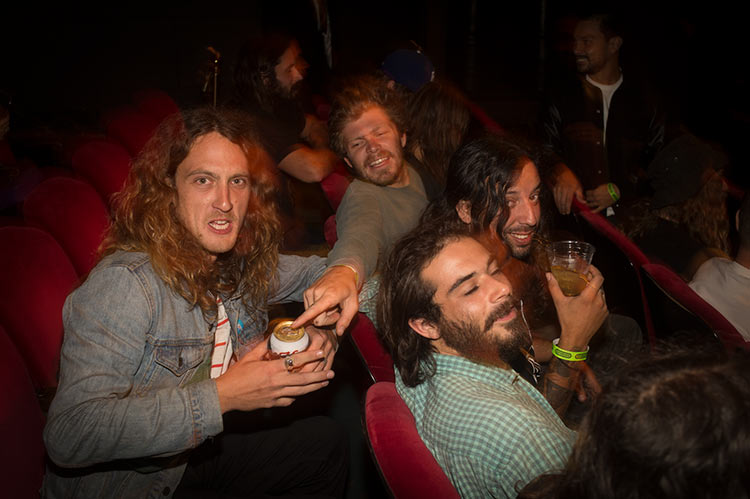 This is how Shep Dawgz watch premiers!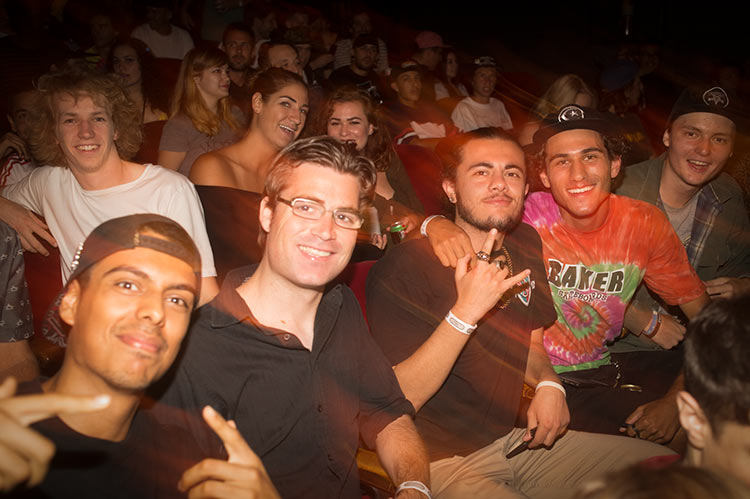 These bros!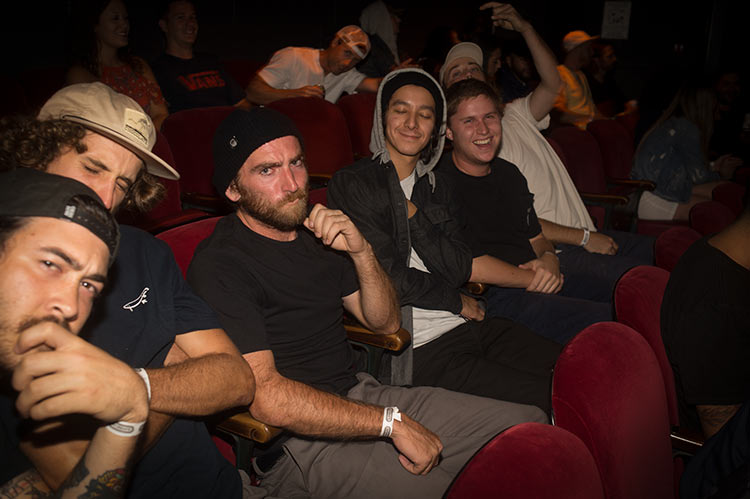 Even some skeptics. Don't worry, it'll be good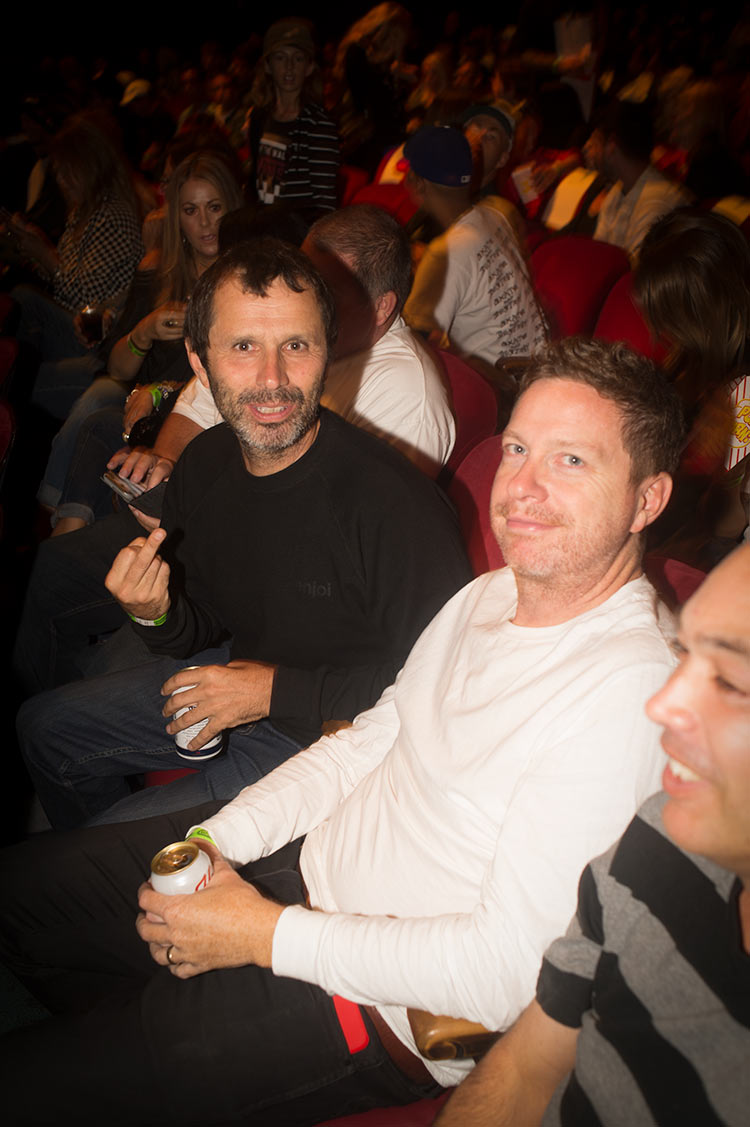 Bod and that old vert 'tude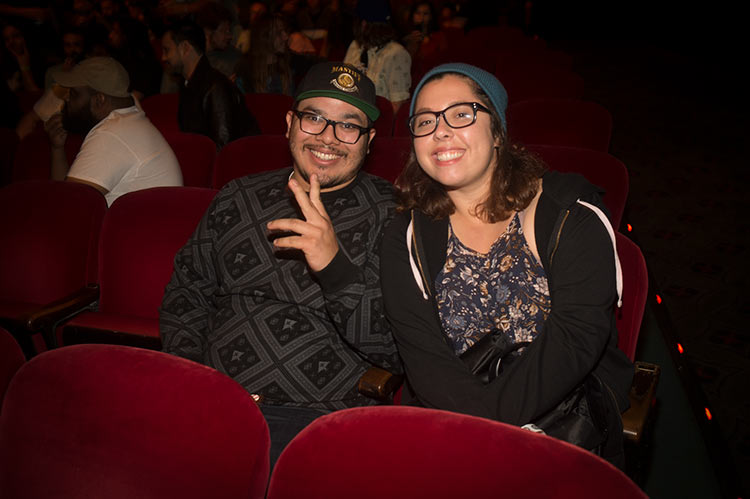 Thanks for coming!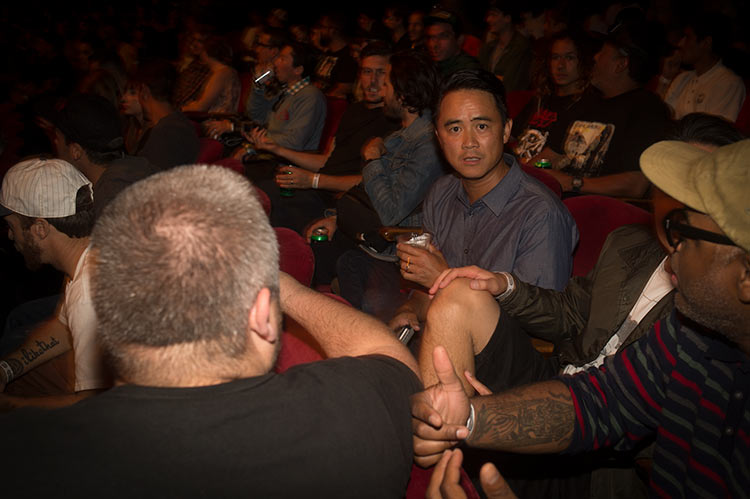 Willy, momentarily stunned.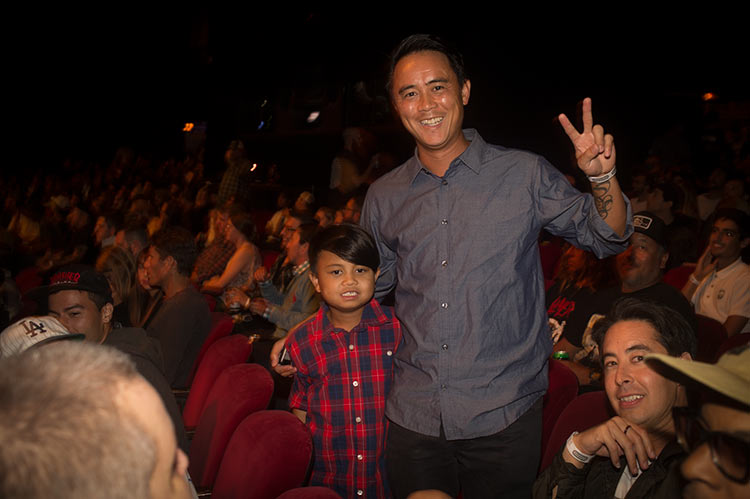 There we go!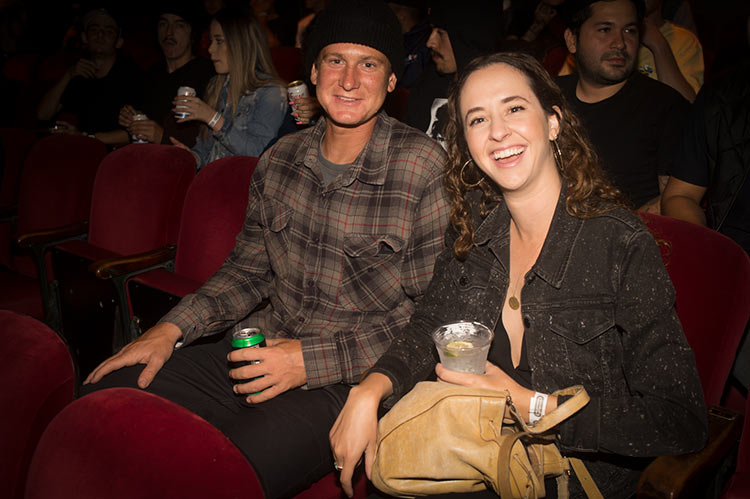 The Josh Bordenses! Nice to see you guys!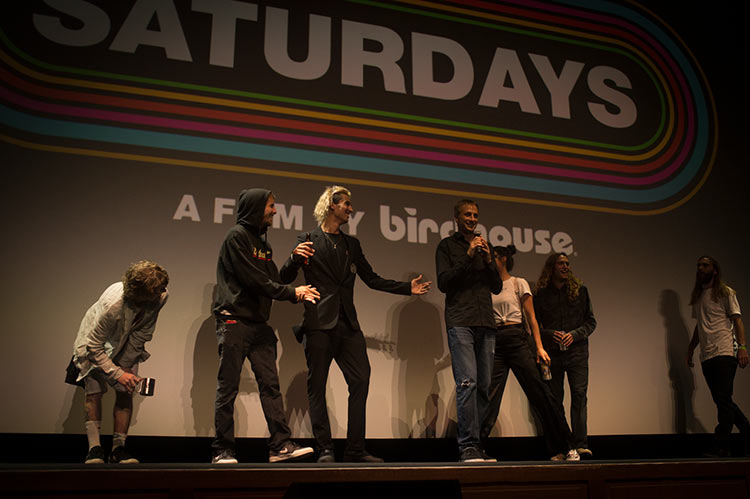 Shit! It's starting!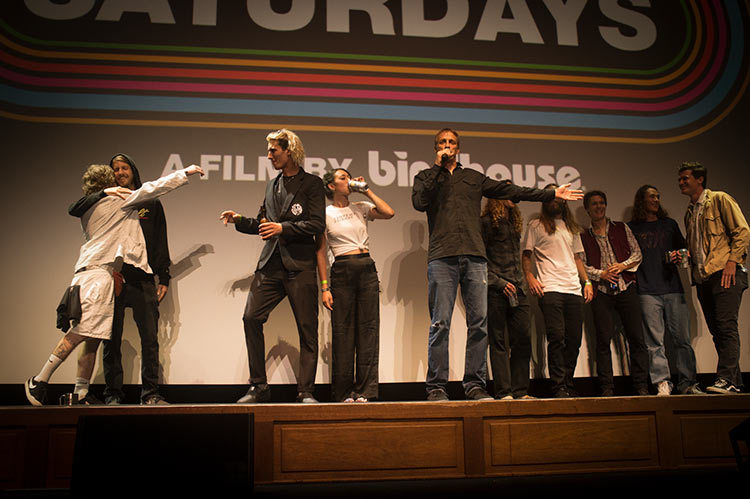 Tony Hawk is one of the most eloquent speakers in all of skateboarding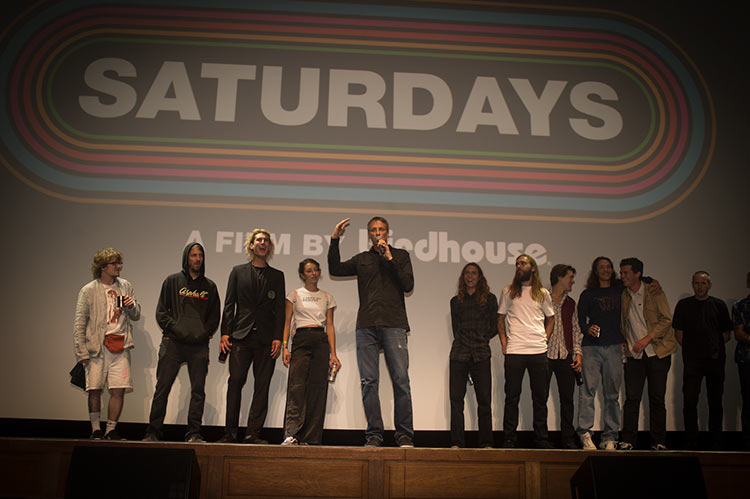 Seriously, he could give a TED talk at the drop of a hat. Eloquence on command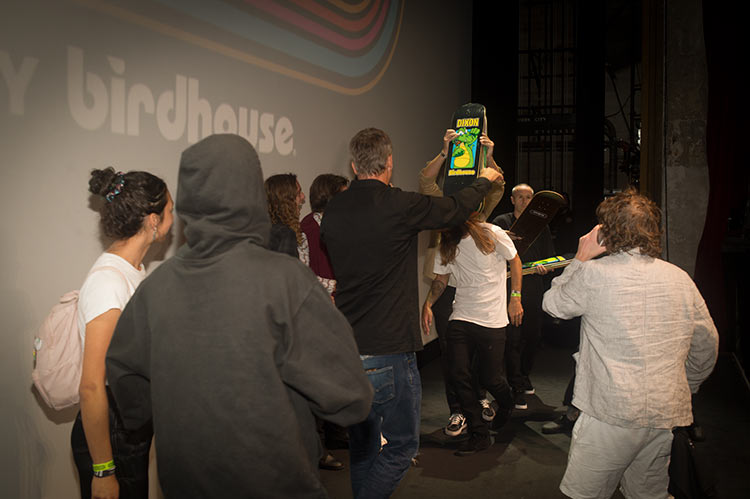 And then the boards came out...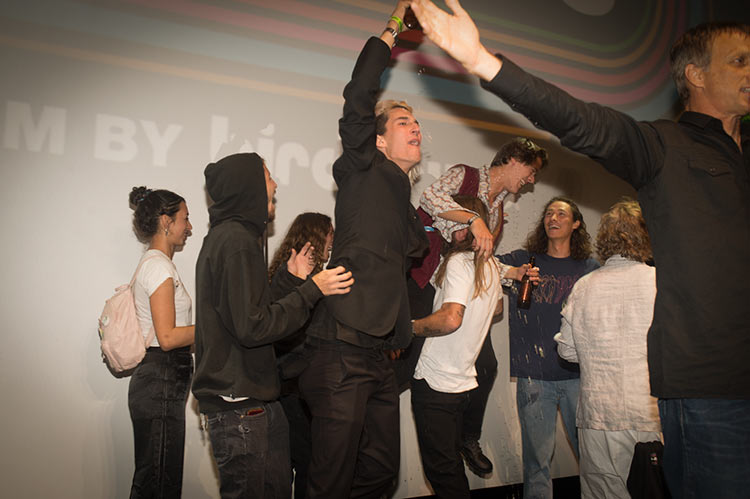 Haha! Congrats, Clive!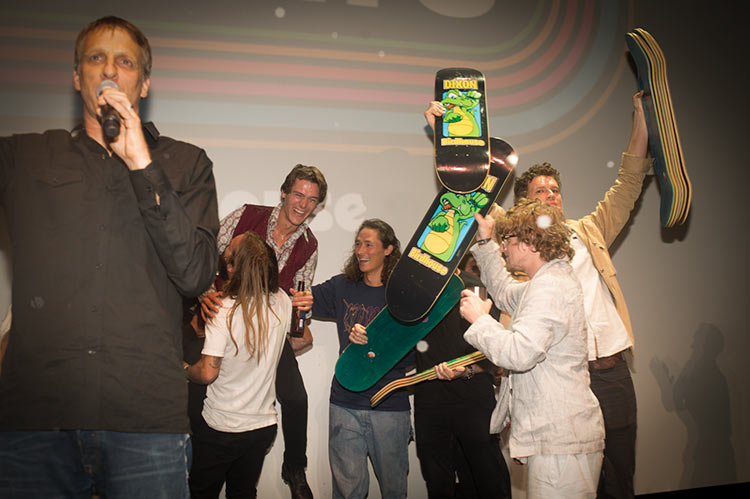 These moments are always fun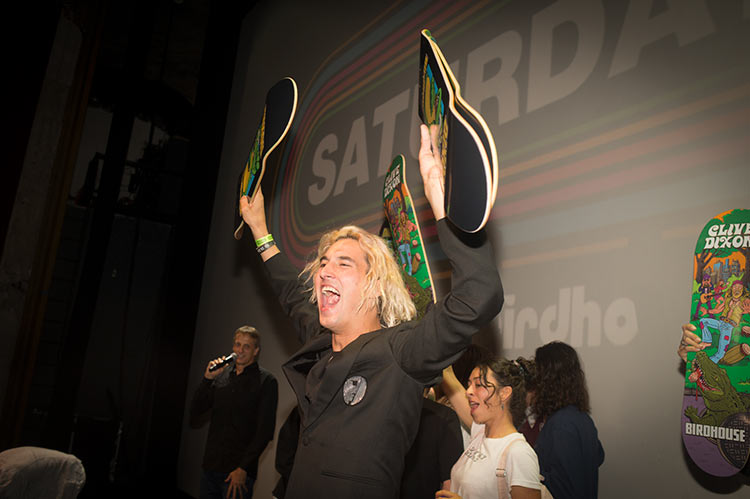 Even if getting the exact photo of triumph can be challenging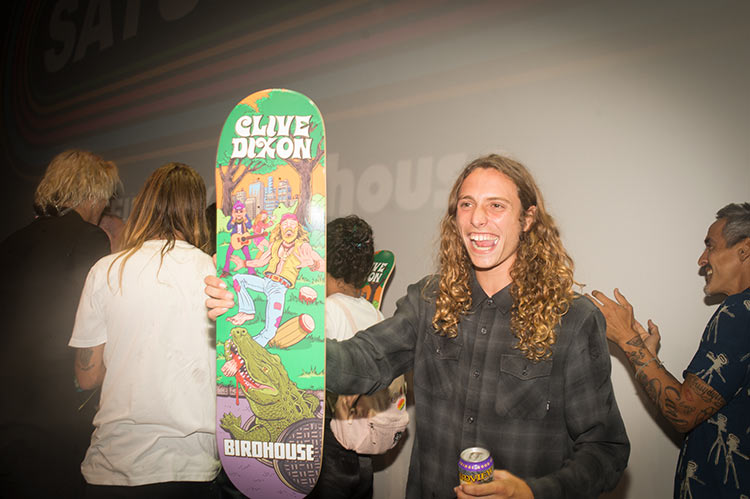 Hippie vs Gator graphic. Salk is stoked!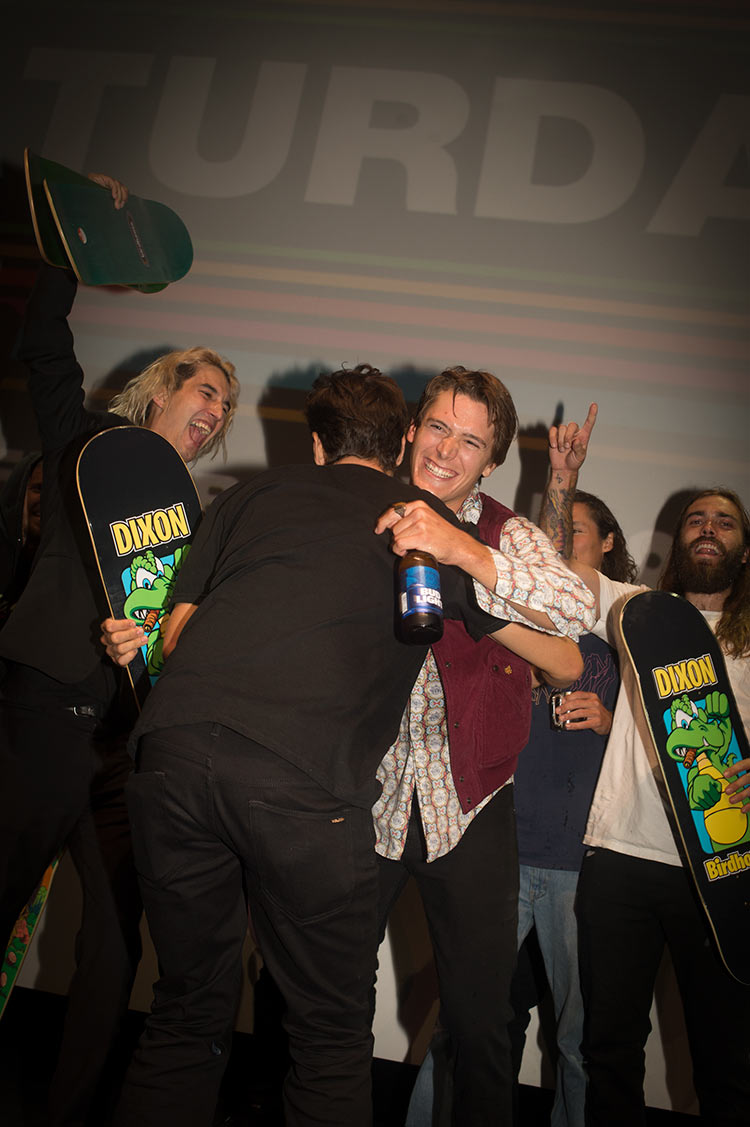 Getting closer to the money shot. May have to do
This photo's funny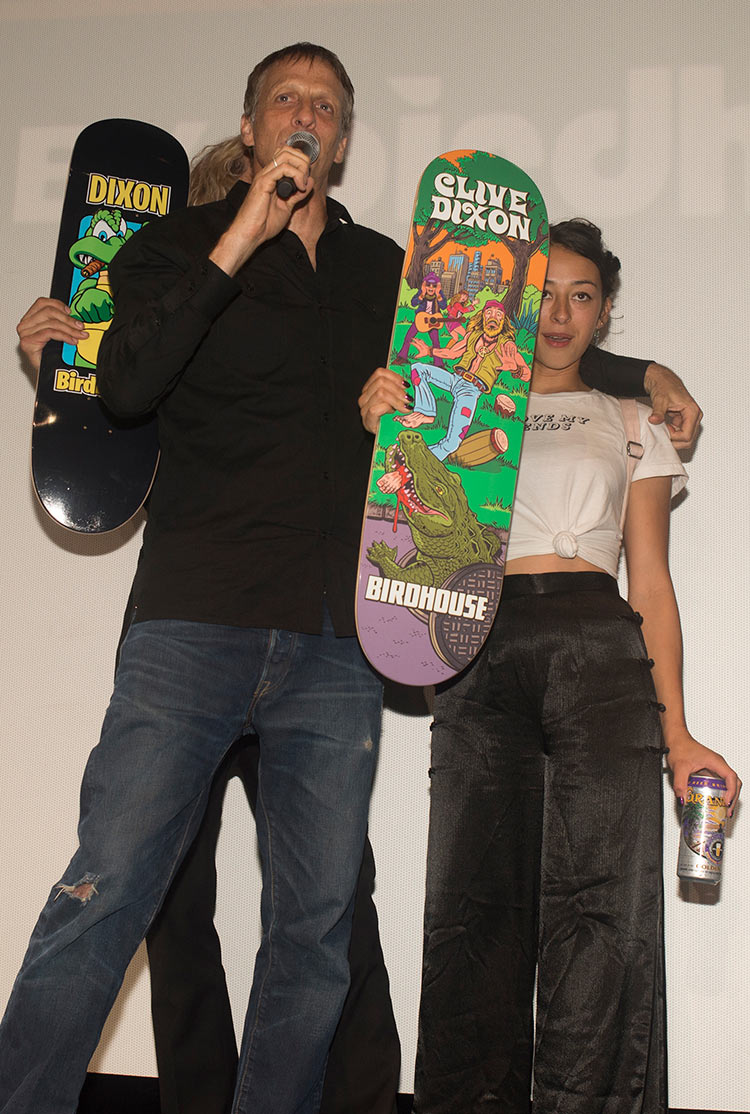 So's this one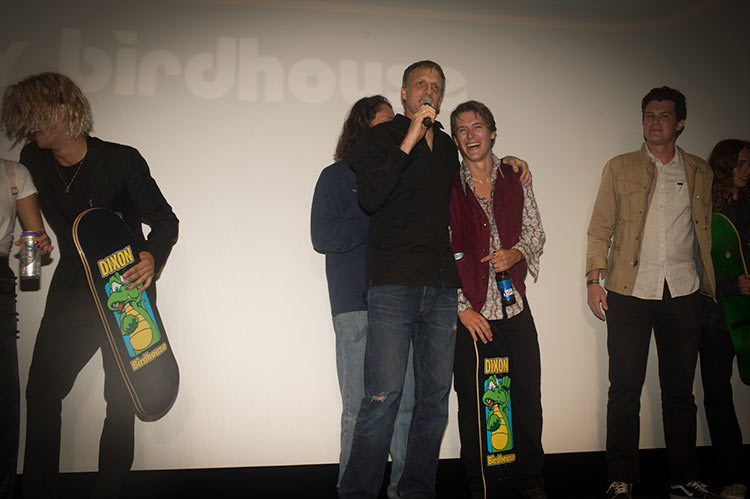 Anyway, everyone was stoked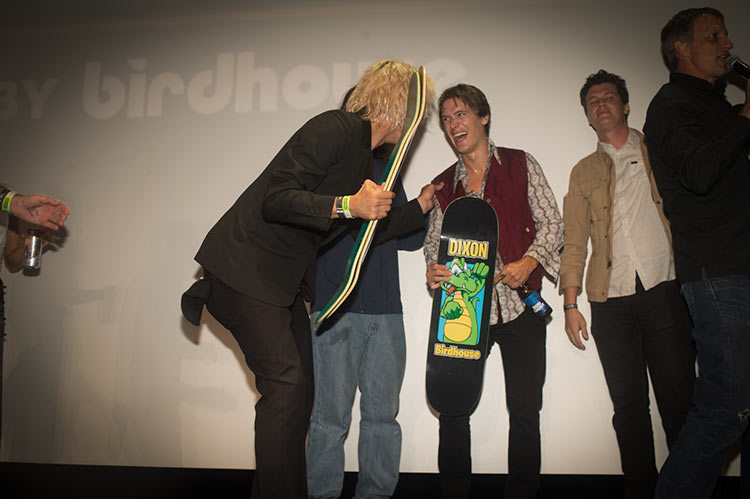 Well deserved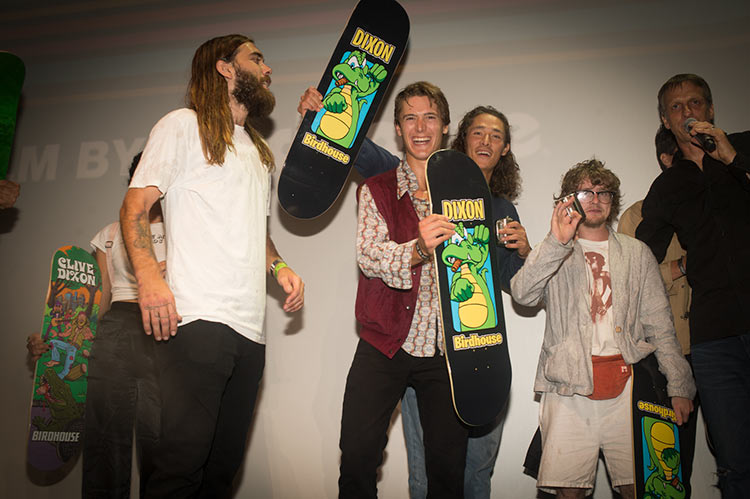 This would've been it except for that face Ben is making. Next time!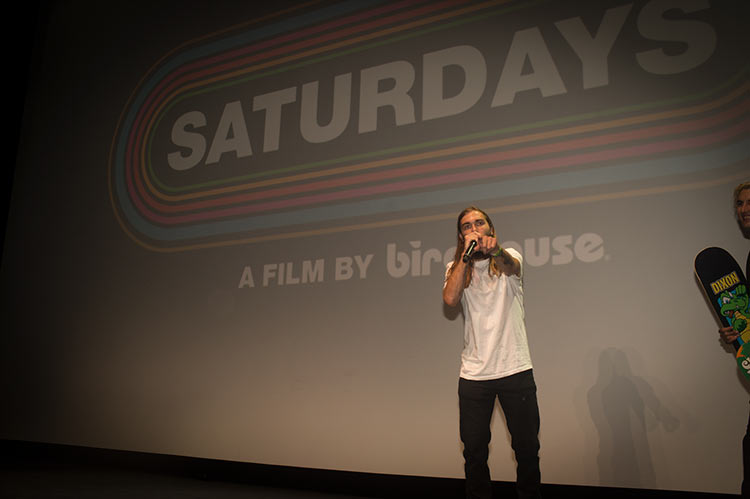 Then Clint gave his own speech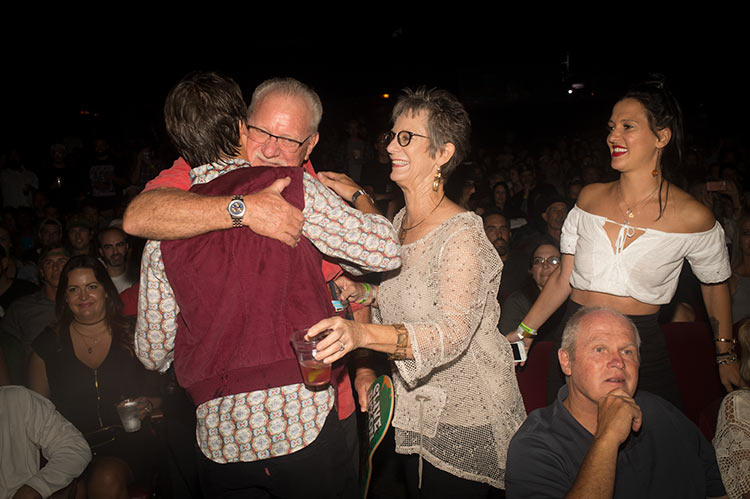 Hugs from the folks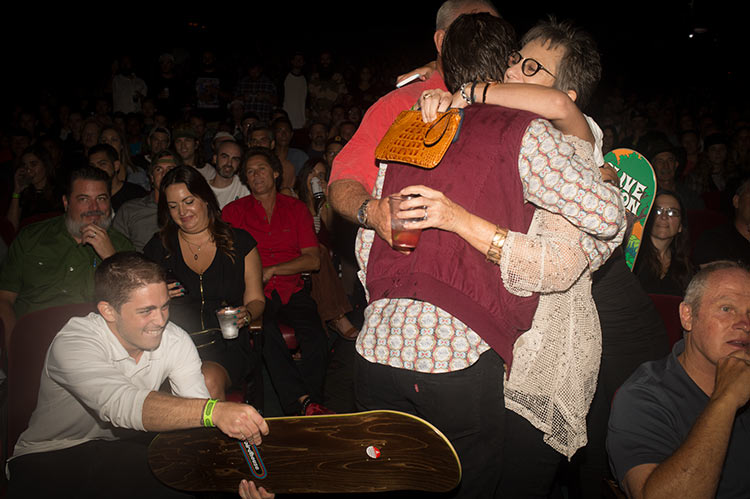 And a spank from the bros. Then the movie started!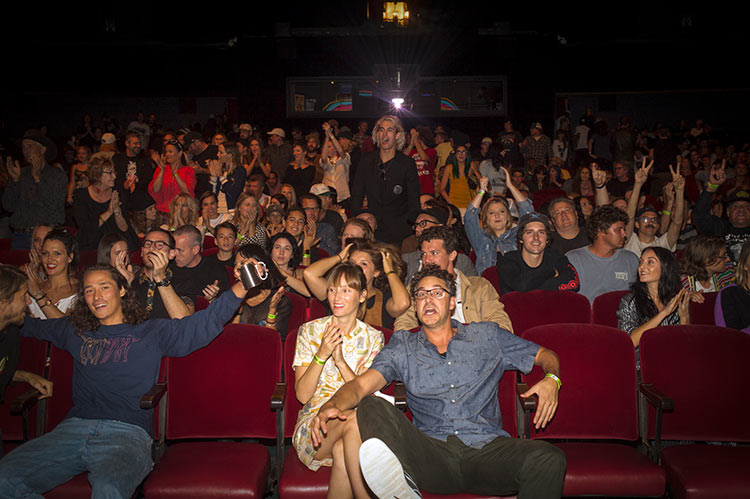 Later …. Holy shit! Pandemonium!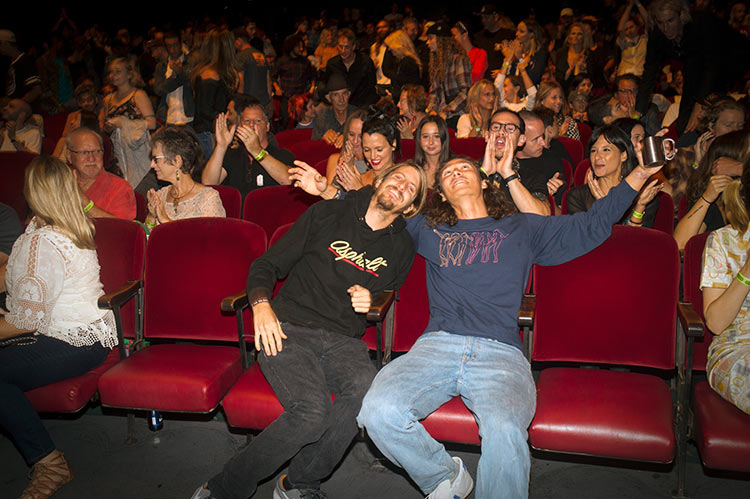 It really is amazing! Seriously, you're gonna love it!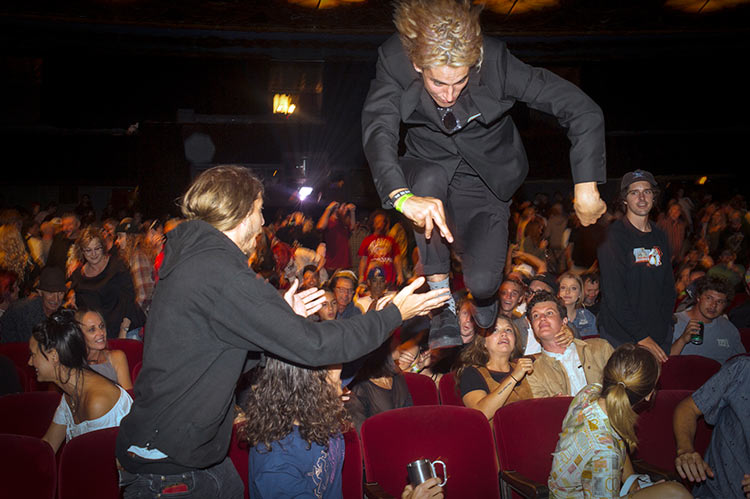 Loy knows what time it is!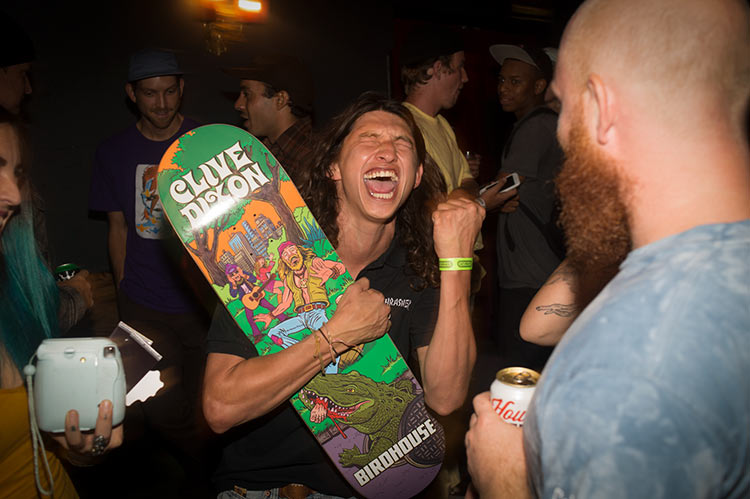 Jake's face, that's how we all felt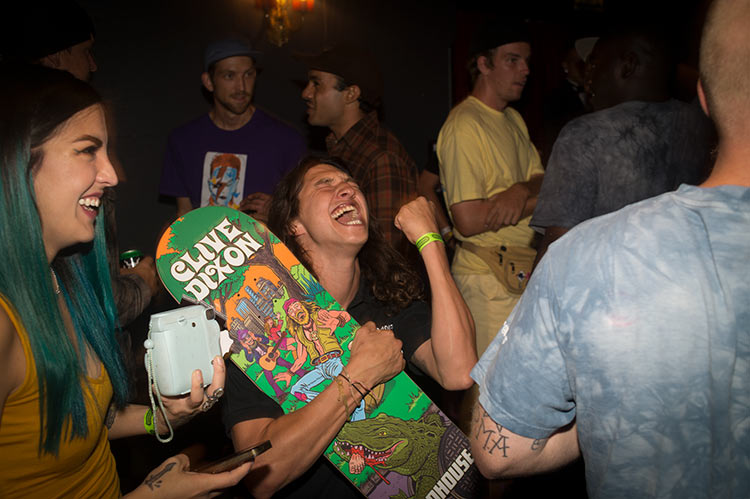 Or at least, I wish I felt like that!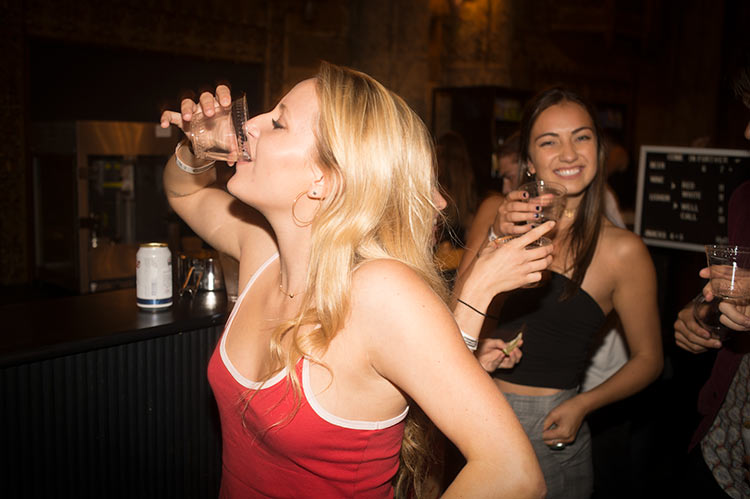 Get there while you can...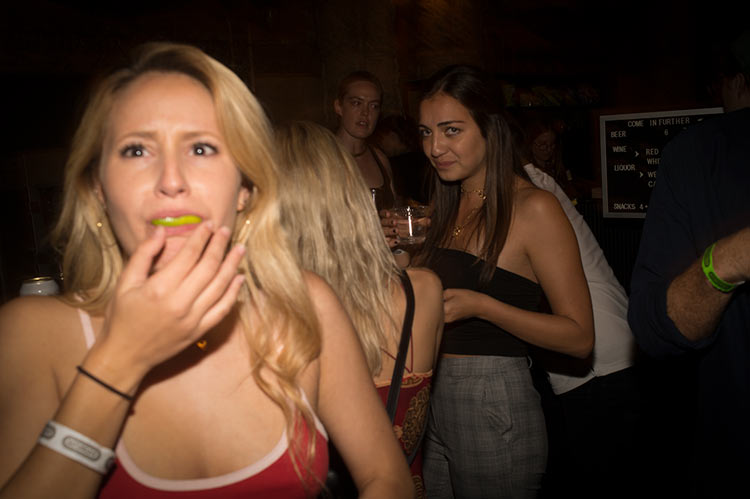 Oh yeah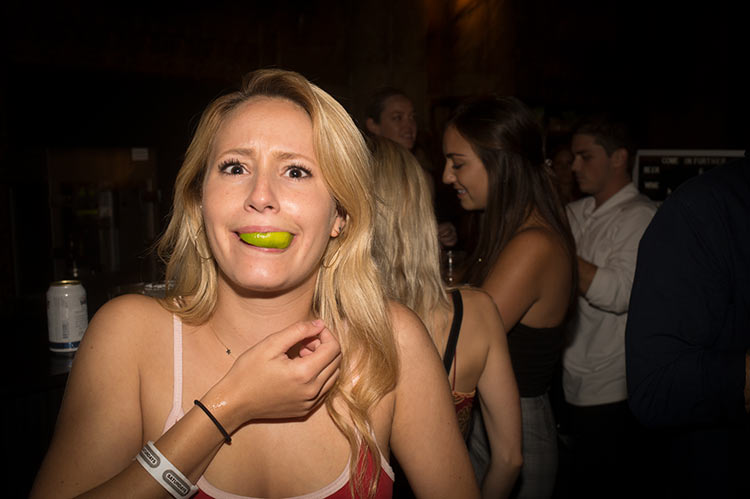 So good when it hits your lips!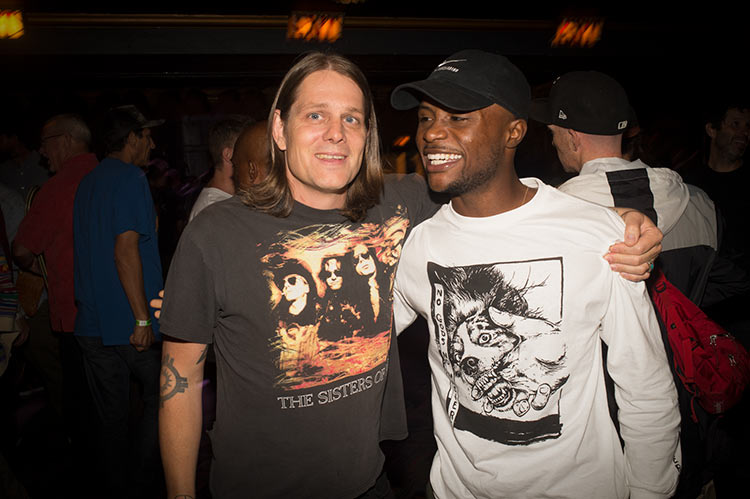 Stunned premier goers. Rodent and Dashawn were trippin'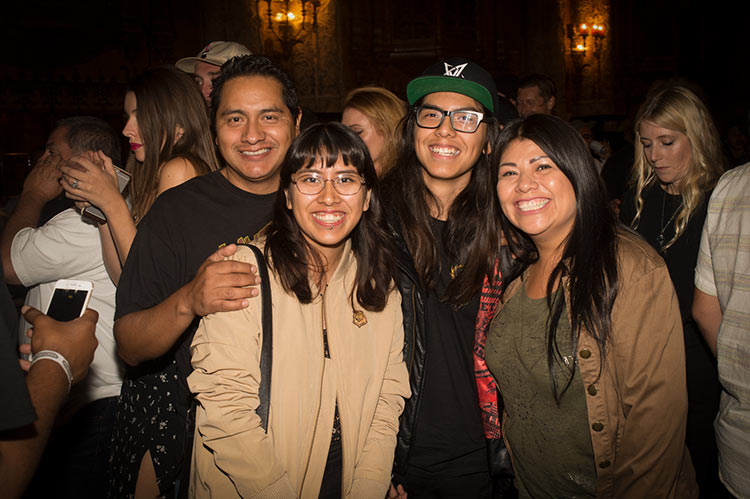 We all were!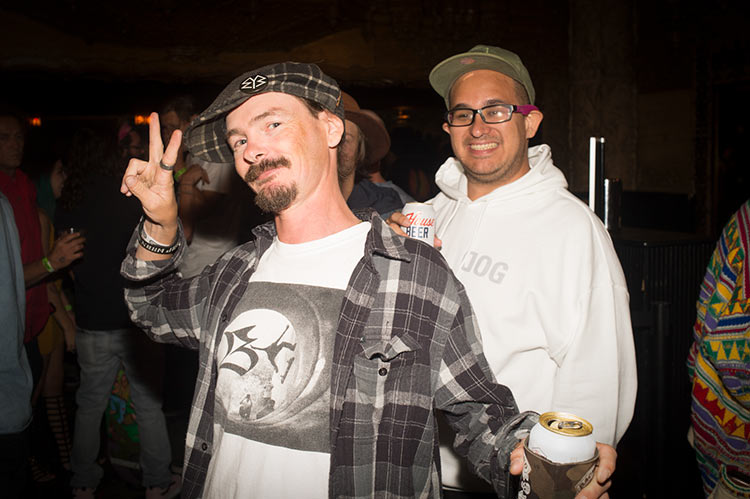 Backyard Bandit approved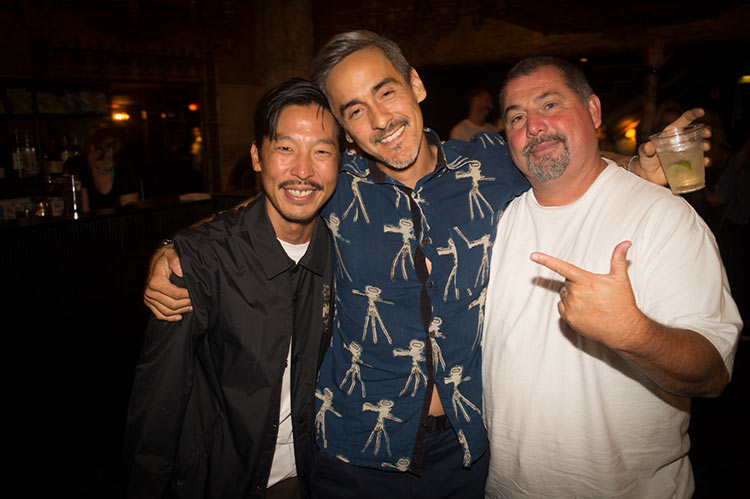 Shimizu and Ortiz embrace the auteur. Nice one, Jase!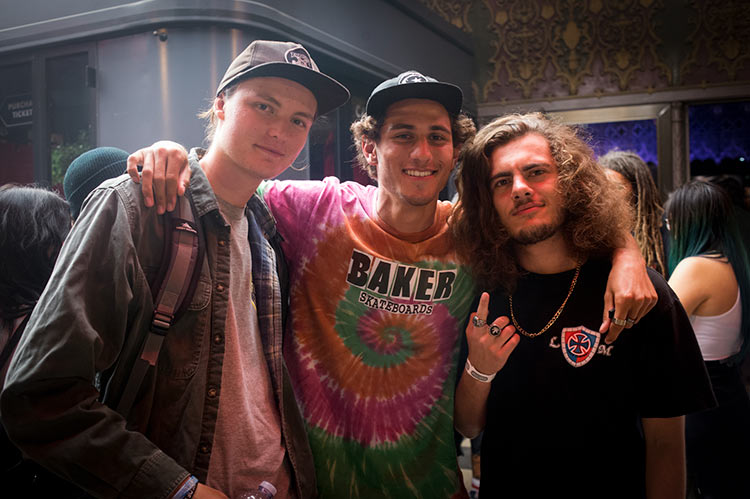 The kids loved it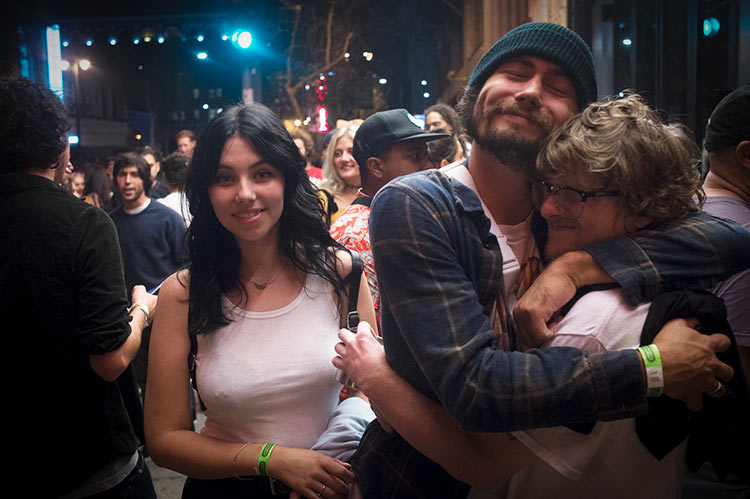 Lotta love going around, truth be told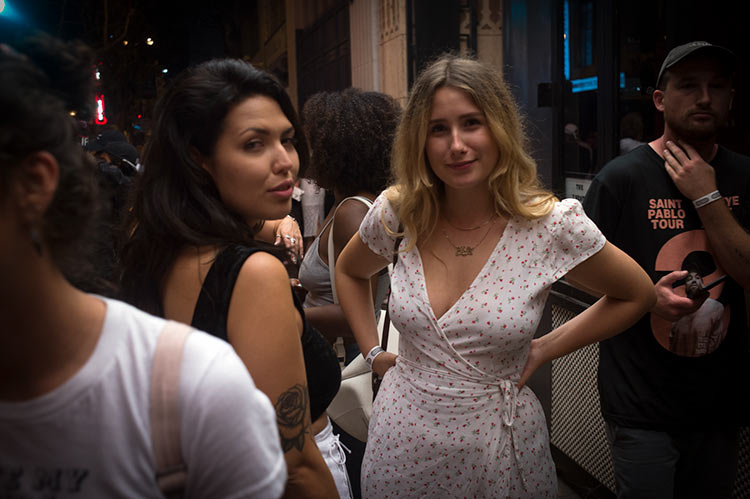 When did babes start coming to video premiers?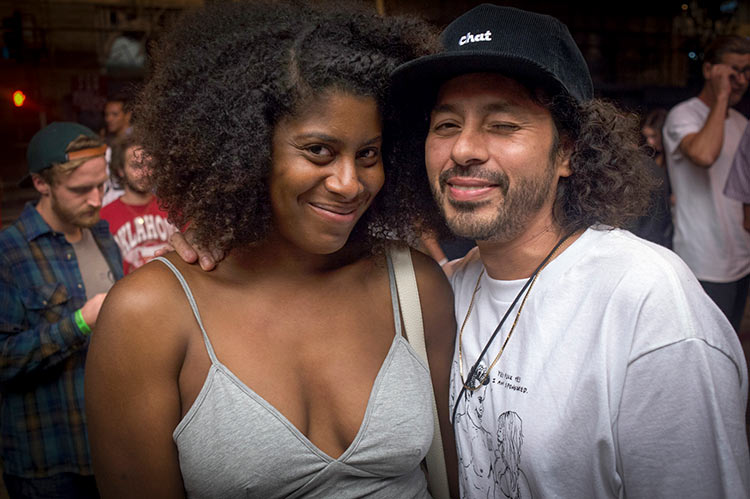 Not that I'm complaining. You two!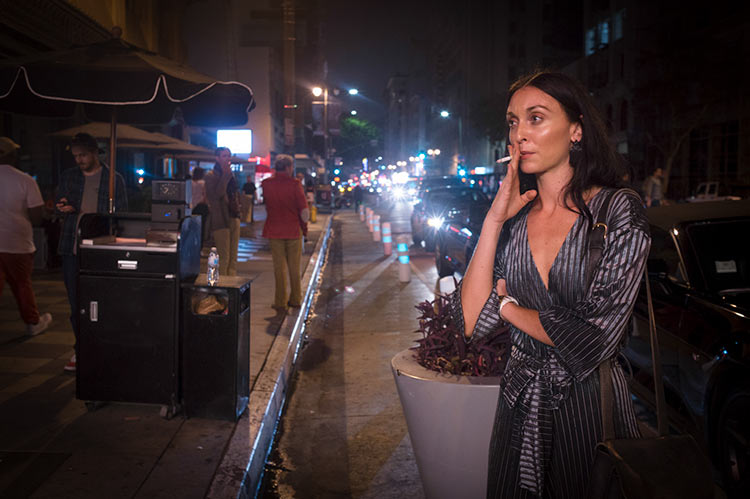 Sultry, big city types ...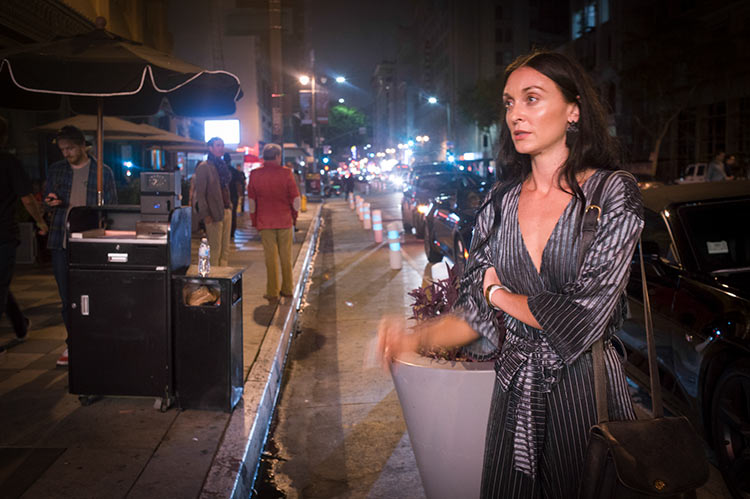 everywhere!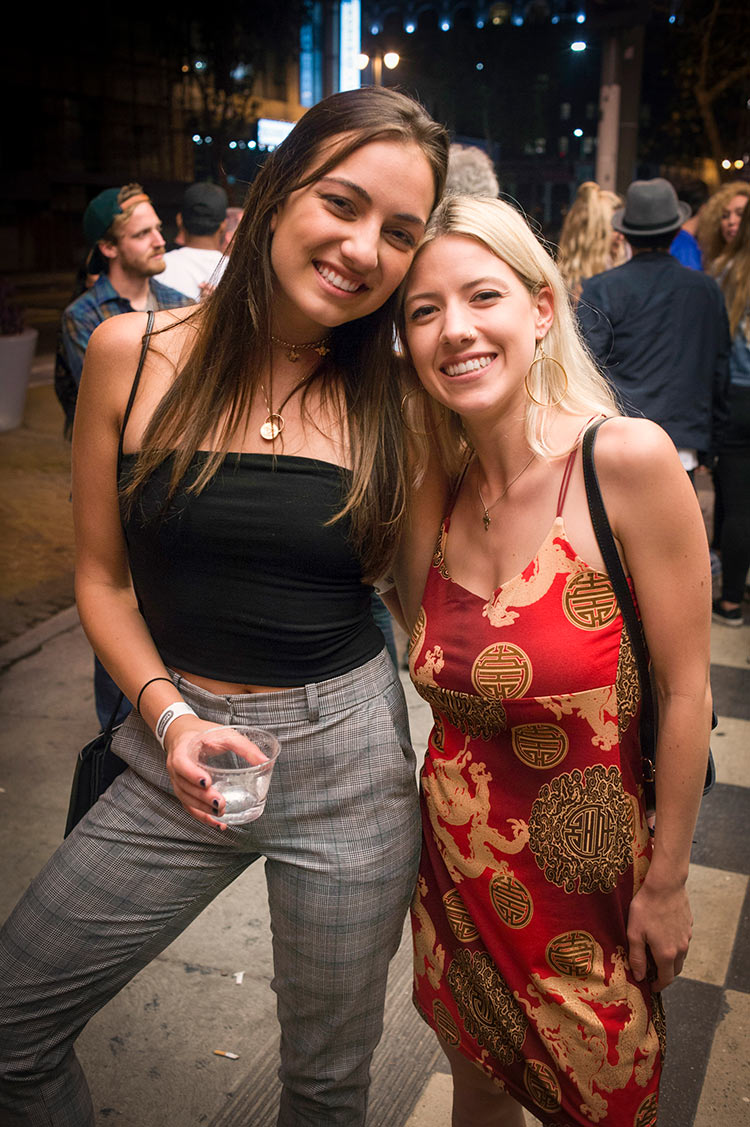 As well as girls next door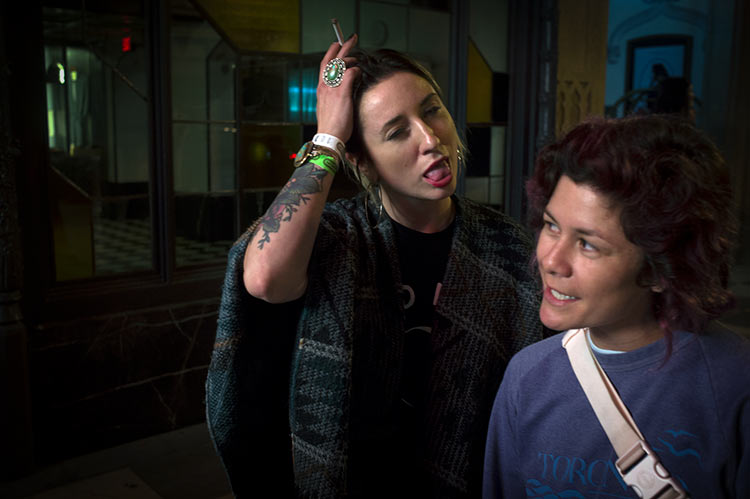 Not to mention top sheboarders!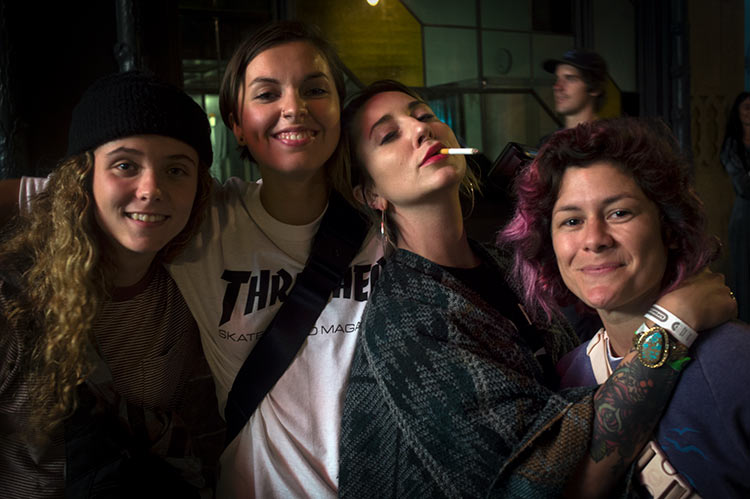 If this ain't trouble, it'll do 'til it gets here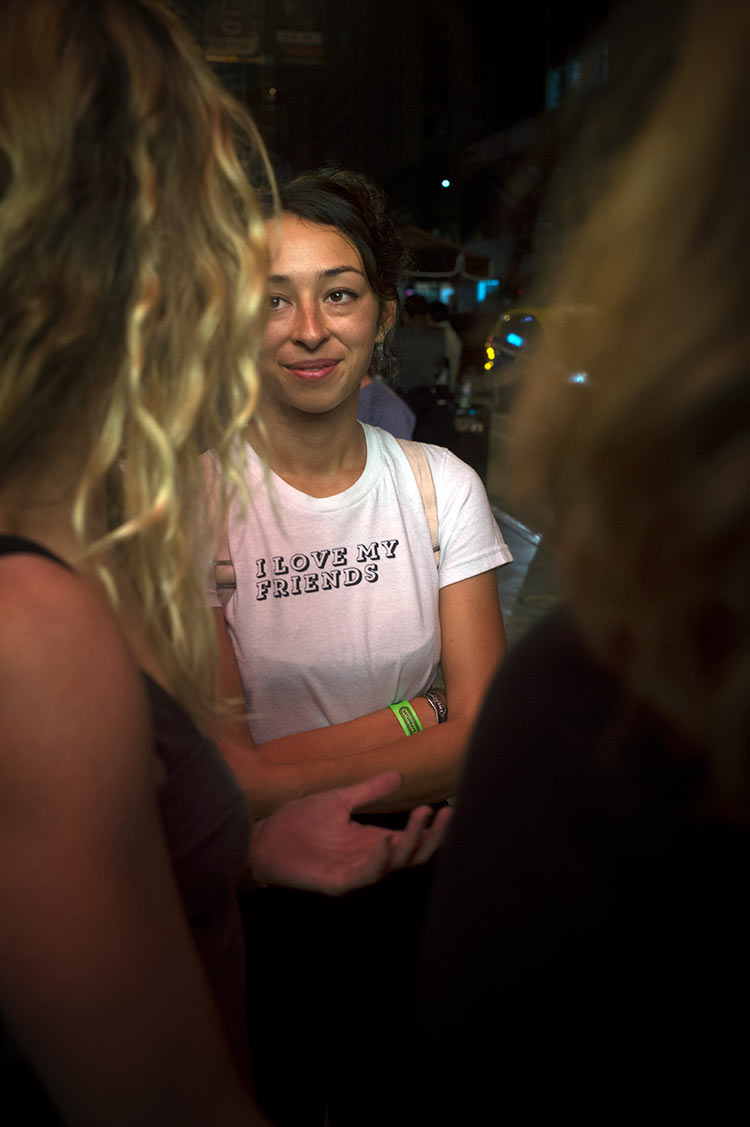 The crush around Armanto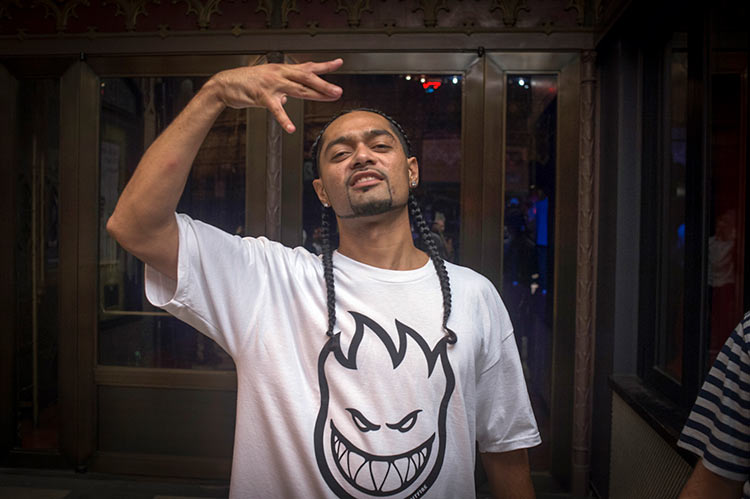 Indeed!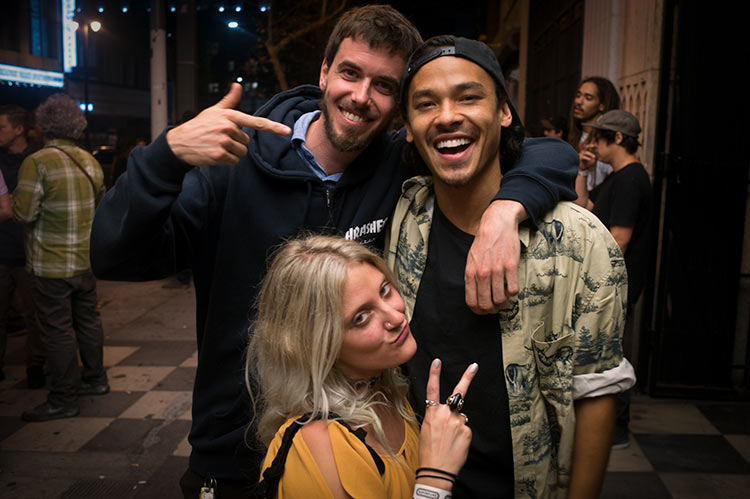 Tave's crew's backing it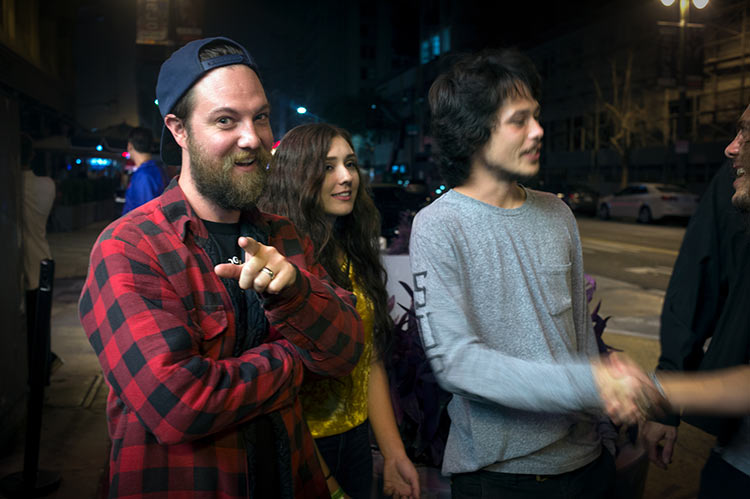 You going to Black, Brownie?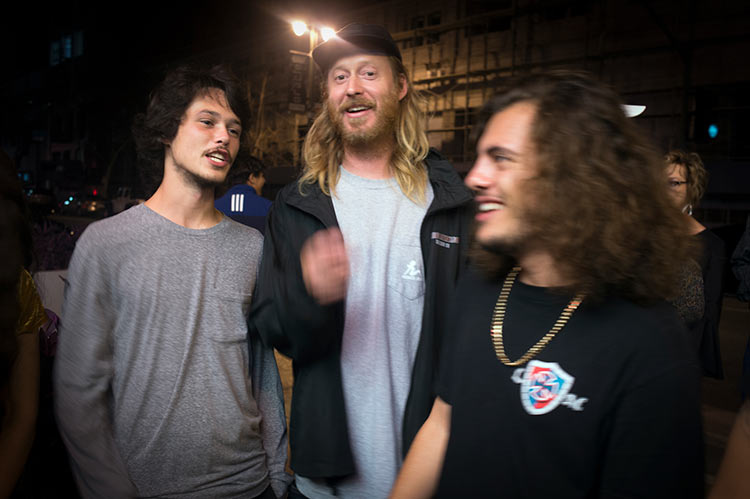 Dee and Doughnut'll be there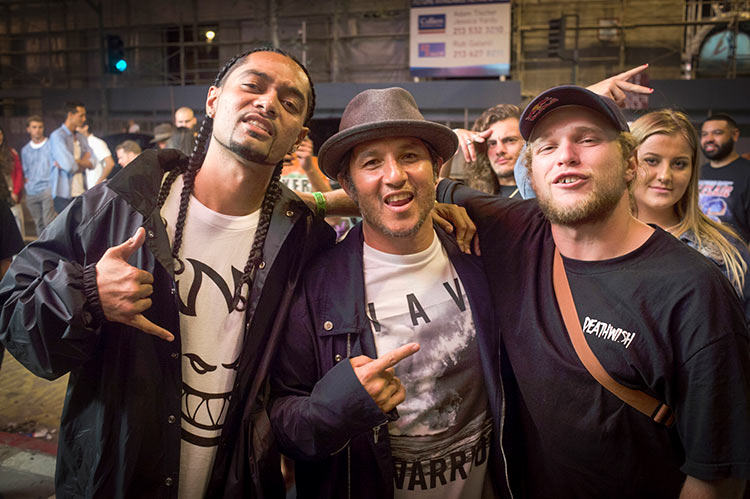 Better recognize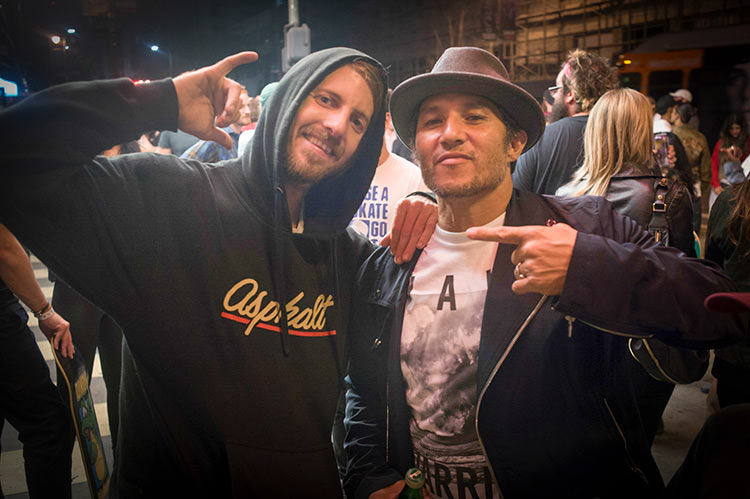 Masters of air! Congrats, Jaws!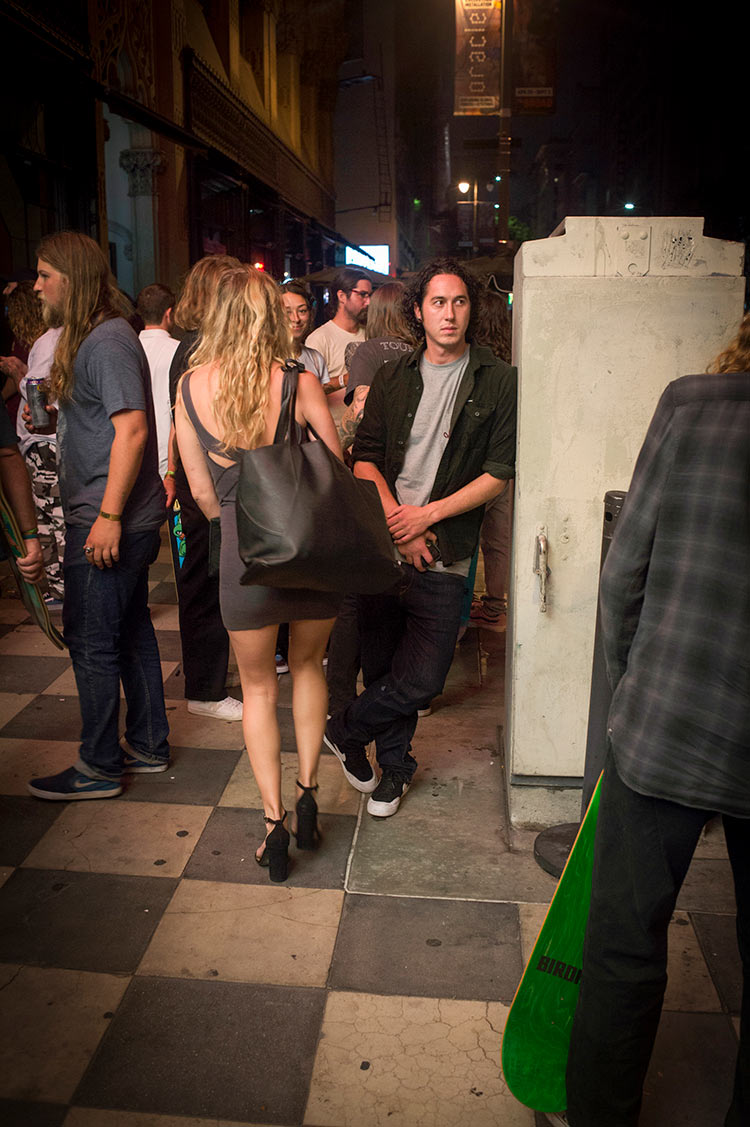 Ant, gettin' antsy. After party calling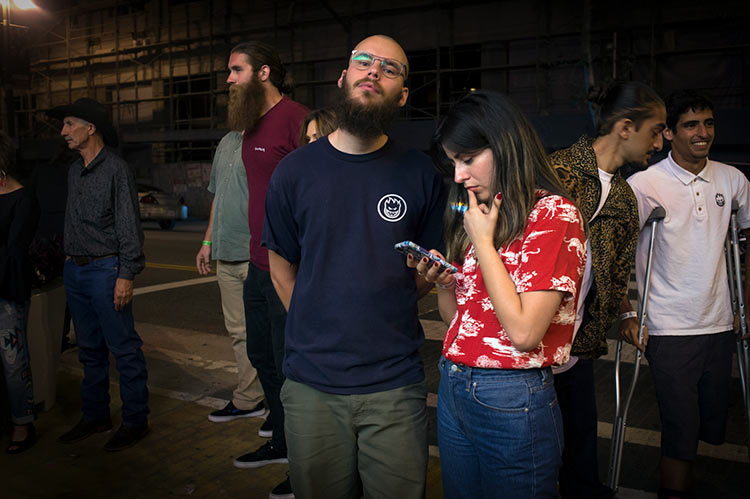 'Uber or Lyft? Which one's racist again?'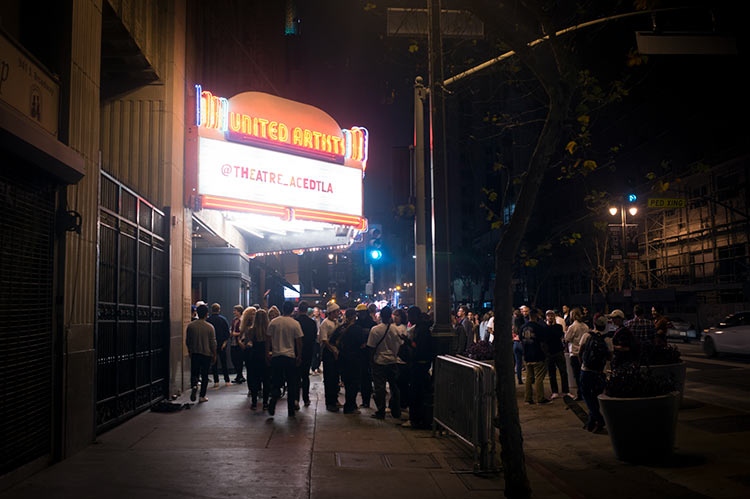 And then the night moves began and I drove my ass back to Cardiff. Congrats Birdhousers! Really amazing! Can't wait to see it again!
1/05/2021

Last year was the worst, which means we've got an extra-stacked pack of T-Eddys for the skate world's gaffes and god-awful moments. Plenty of praise in there, too! Don't get pissed if you made the list.