Certified Piece of Suck
7/18/2011
Skatepark designs have gotten better in the past 10 years, but that doesn't mean cement turds aren't still being dropped in towns all over the world. Certified Piece of Suck is our dishonorable award for botched, butchered, and just plain bad skatepark design. Here's a look at some garbage terrain from past issues of the mag.
Email us photos of any Certified Piece of Suck skatepark designs that you know of: [email protected] (300dpi, 5 inches wide)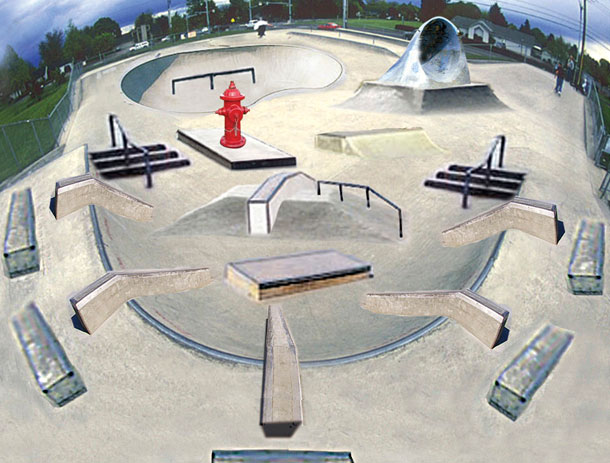 Pay attention, or this could happen to your town...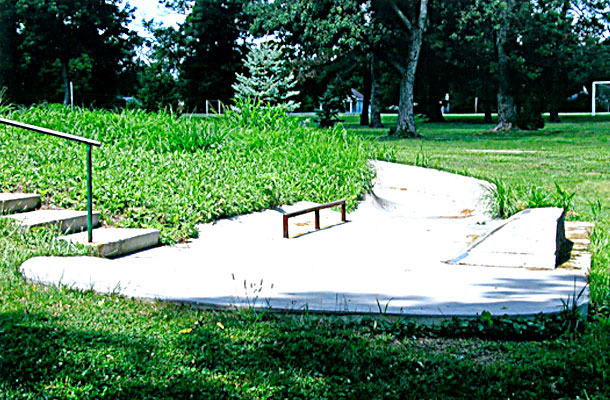 NAME: The Municipal Waste
DESCRIPTION: Taxpayer dollars would've been better used in a cash bonfire, turning into smoke, than going toward this waste of pristine grassland.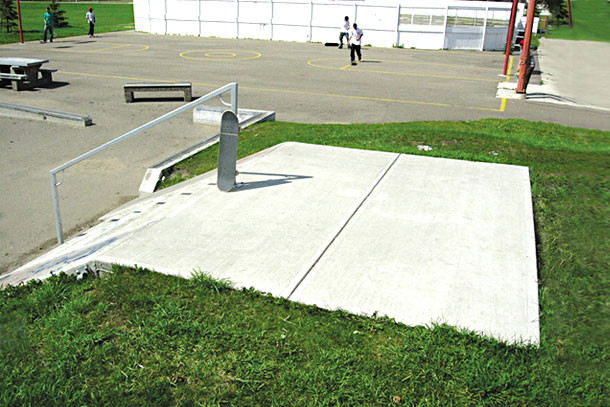 NAME: The Runner-Up
DESCRIPTION: Who doesn't love sprinting through grass and rolling over an inch-wide crack on your way to getting sacked on a handrail?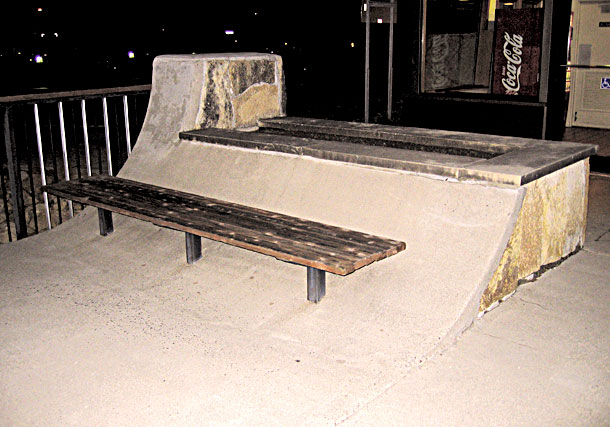 NAME: Bench Warmer
DESCRIPTION: Is this an anti-skate tease or a brilliant hybrid of transitions and skate plaza terrain? Survey says: Zurrp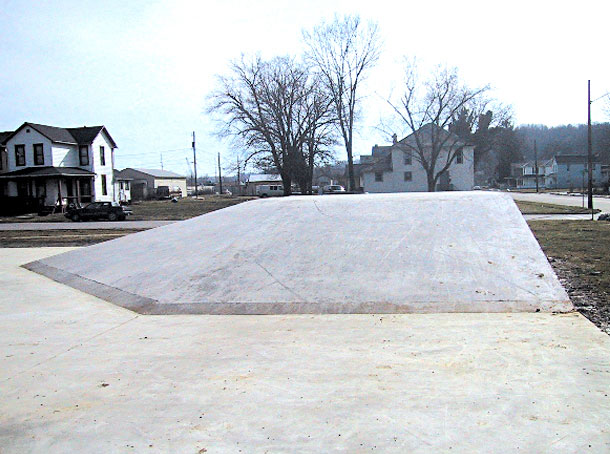 NAME: The Snooze
DESCRIPTION: Here's a monument to wimpy roll-ins that generate no speed. It's also a good place for sluggish kickflops... to fakie.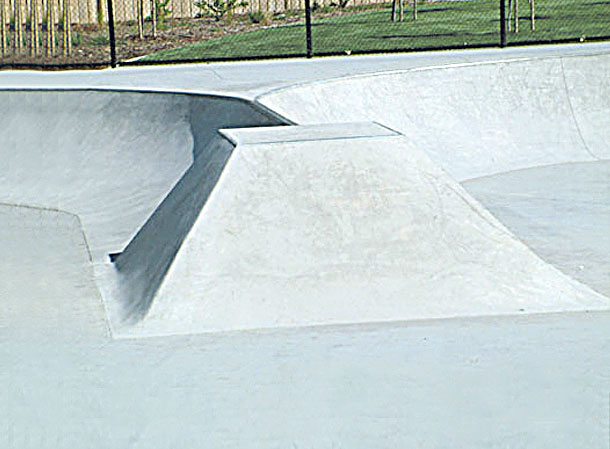 NAME: The Perplexer
DESCRIPTION: Like Spinal Tap's knee-high Stonehenge, some measurement confusion led to this abrupt ankle-jammer.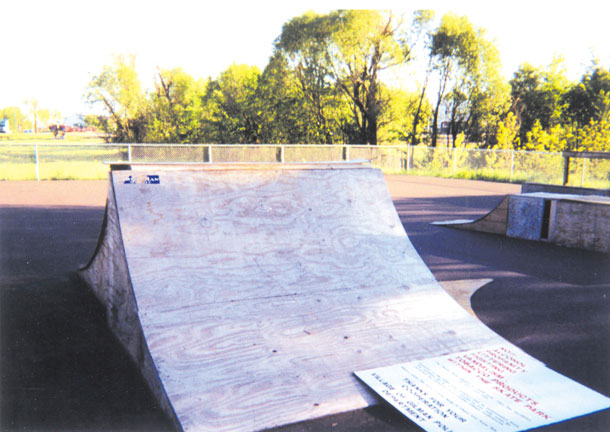 NAME: Plywood Plague
DESCRIPTION: Shed a tear and say a prayer for anyone who is stuck with this roach-infested disaster.
NAME: The Pile Driver
DESCRIPTION: Designed to not have a tall, dangerous drop-off, this handrail instead sends you plummeting like a kamikaze straight into the ground.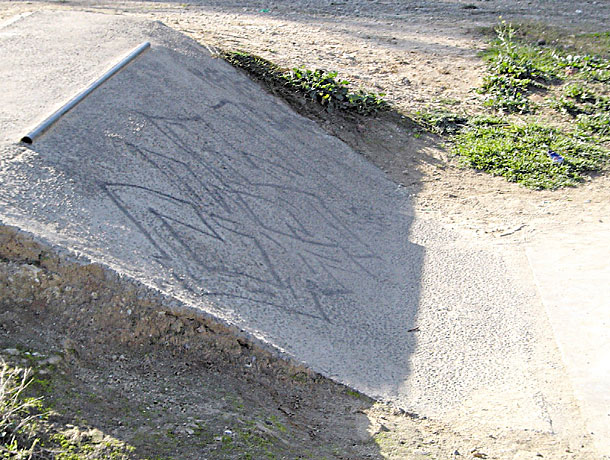 NAME: Crud Bank
DESCRIPTION: If you have soft, 65mm wheels, you'll dig this gravel bank that has a sawed-off ski-pole serving as the coping.
NAME: Daycare Center
DESCRIPTION: Small, crowded parks are a positive sign that skating's alive and well and that the next generation of rippers is on their way. But still... dude...
NAME: The Edger
DESCRIPTION: You could snap your smallest possible ollie and still overshoot this micro-hubba by a mile.
2/14/2020

For centuries, the ancient art of seduction has involved romantic gifts. Some classics include roses, love letters, and crappy Photoshop JPEGS. Forget a fancy dinner for V-Day. Just send your loved one a screenshot of a card from this feature! Or don't. It doesn't really matter.