Dime's "Glory Challenge" Photos
8/09/2016
The most important skateboarders in the world descended on Montreal for the most competitive contest of all-time. Here are the pics.
Photos: Dan Mathieu and Nathan Ethier-Myette
Dime and Vans kicked off the weekend with their opening ceremony on Friday night.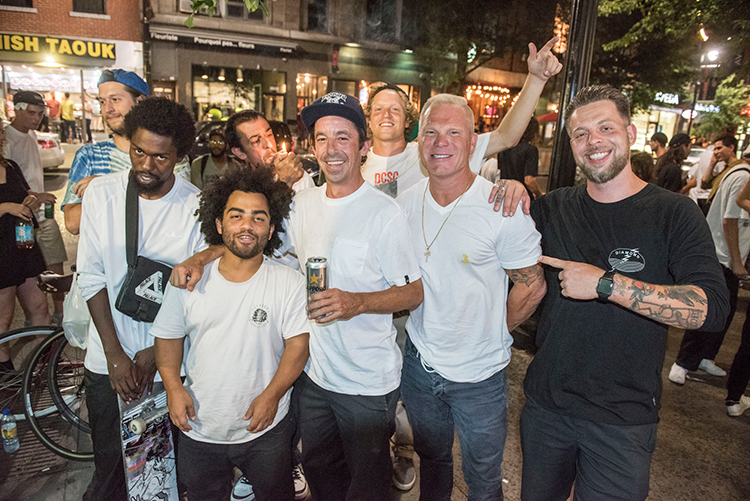 A great line up.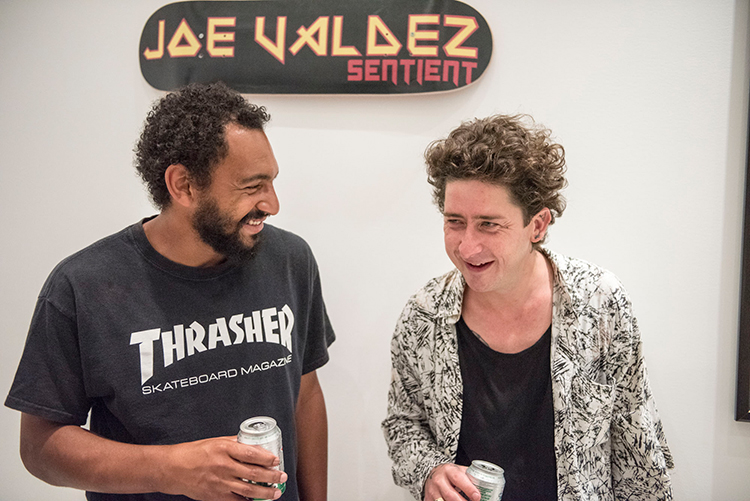 Forrest and Dustin.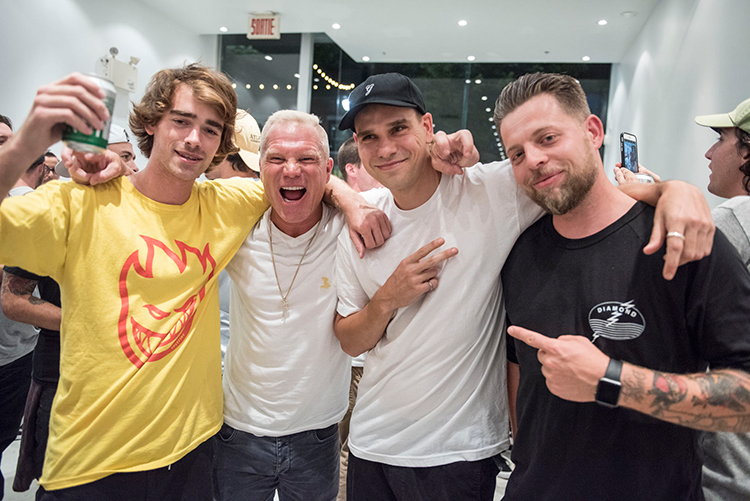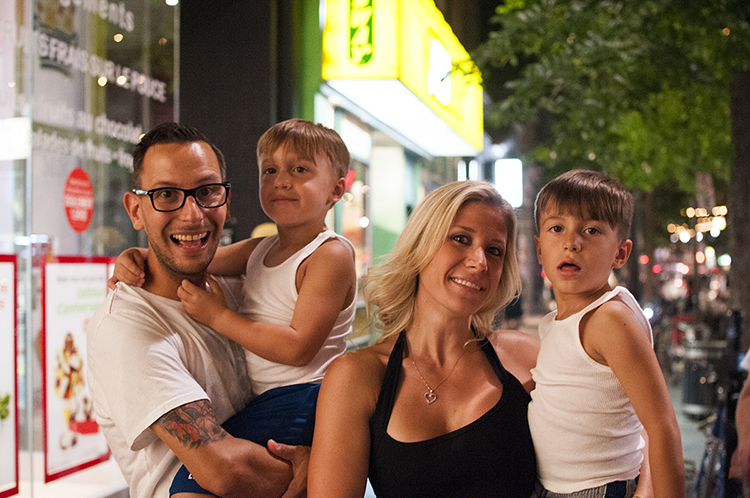 Even the Nieratkos made it.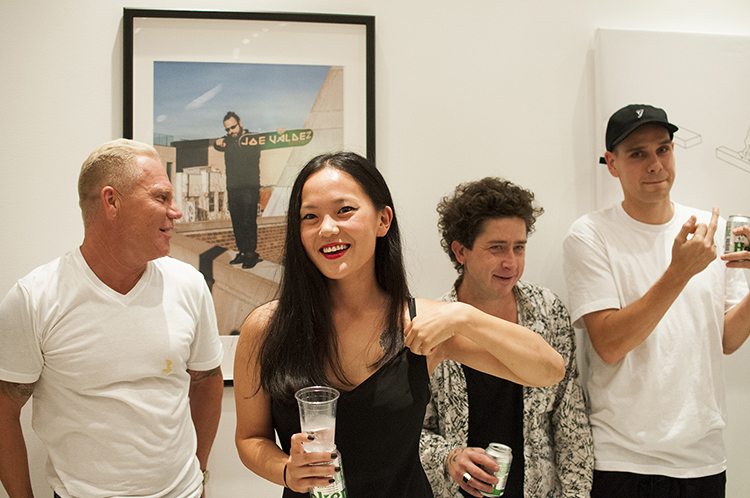 Sluggo, Lil Nice Girl, Dollin, and Wade.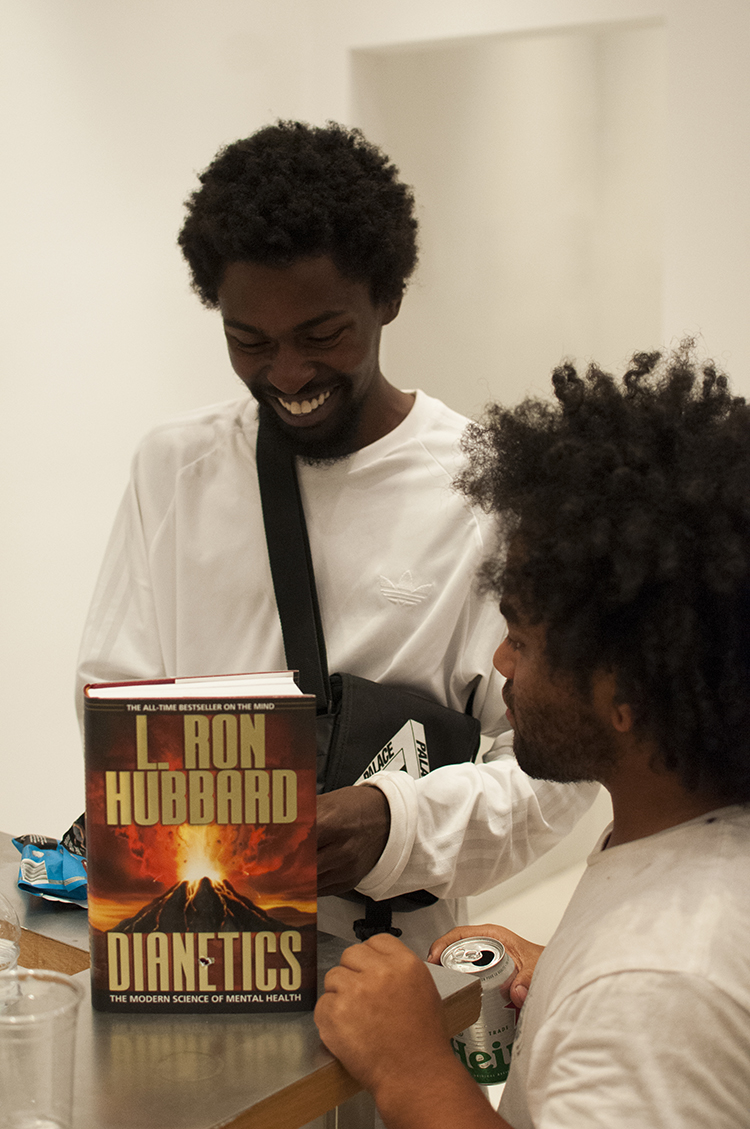 Quick Scientology meeting.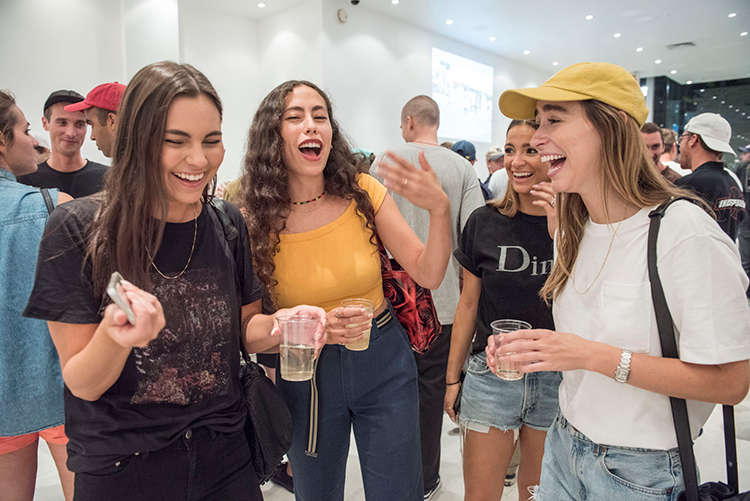 Scientology meeting part 2.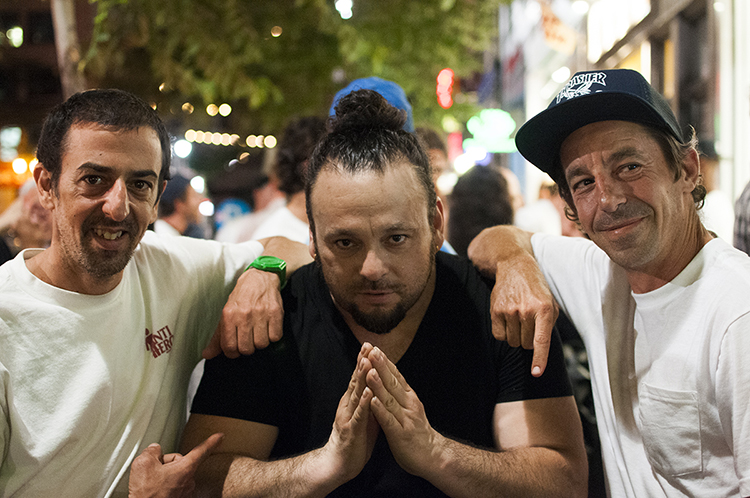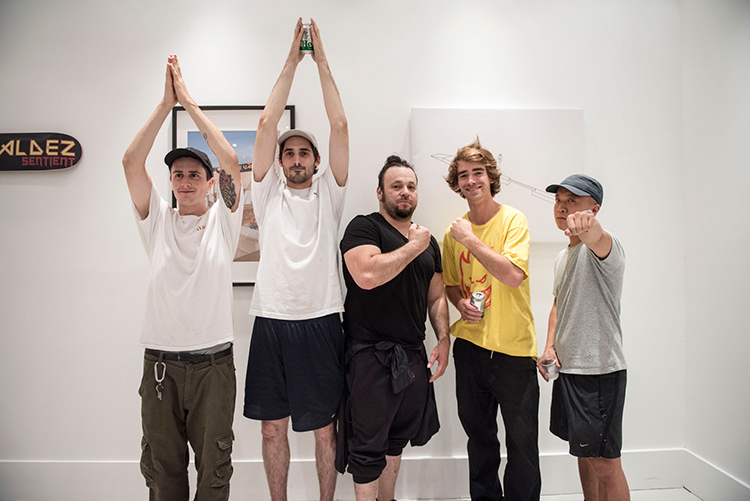 Dime staff.
Saturday morning everybody meets up for a school bus ride to the contest.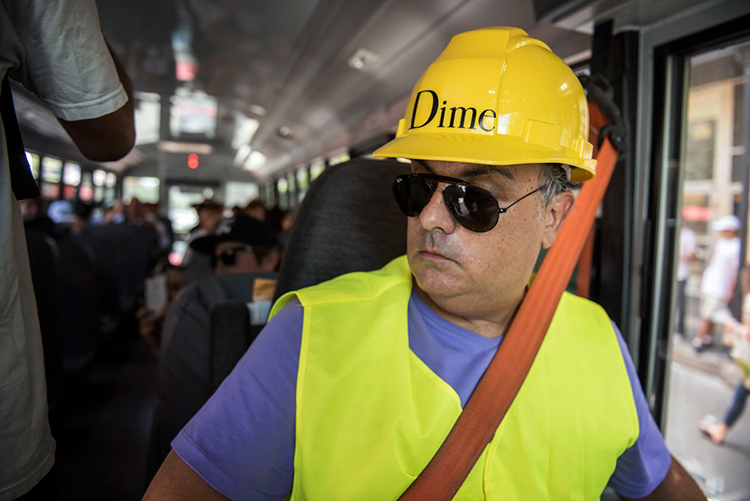 Bryan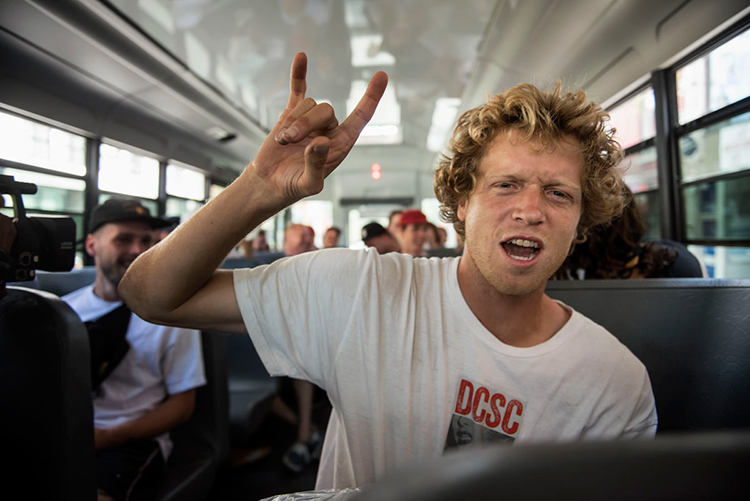 Wes we can.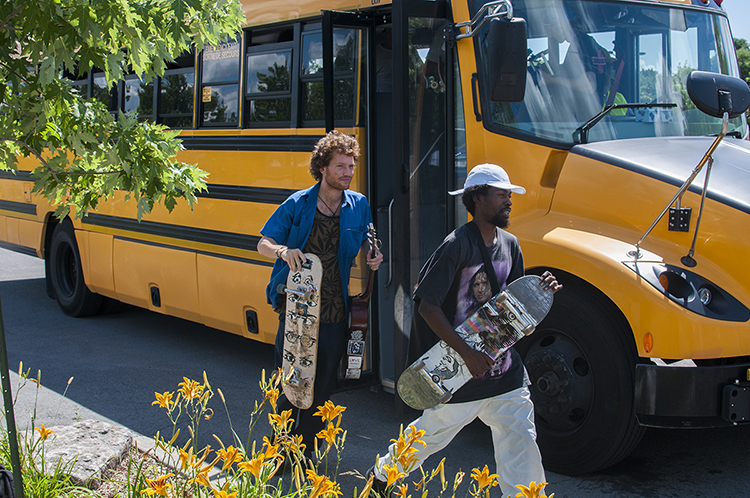 Alexis Lacroix and Jamal Smith.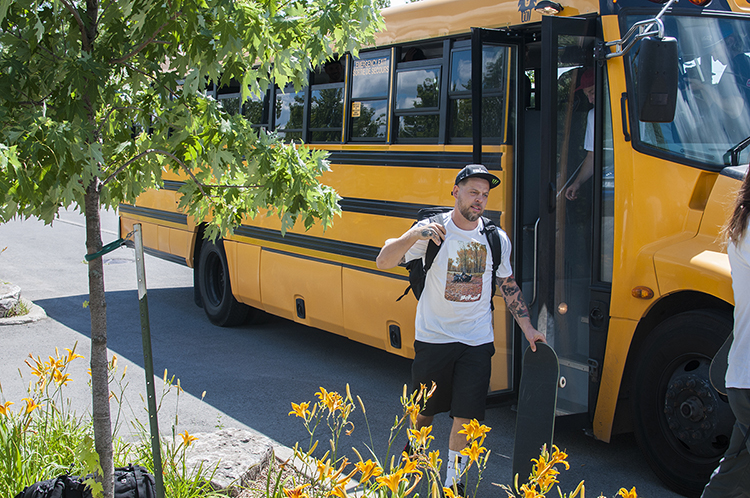 PLG.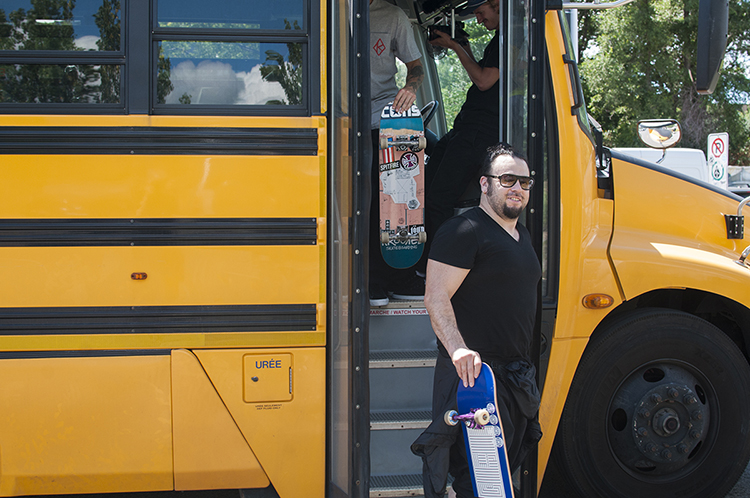 Valdez.
First things first, pick your speed shades.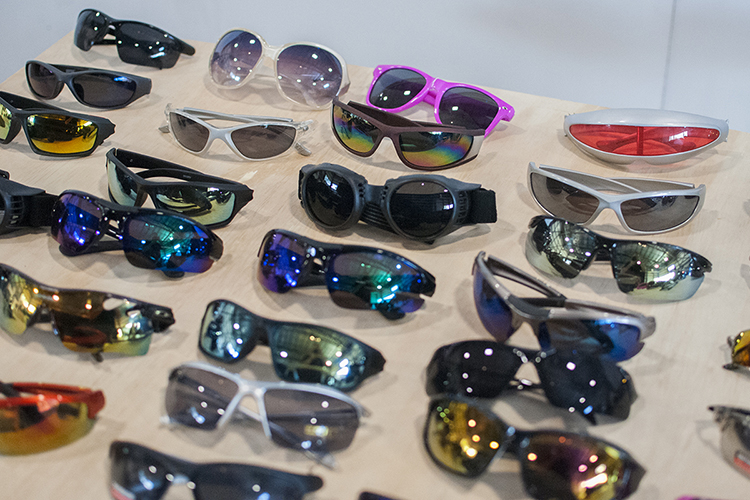 Good choice Frank.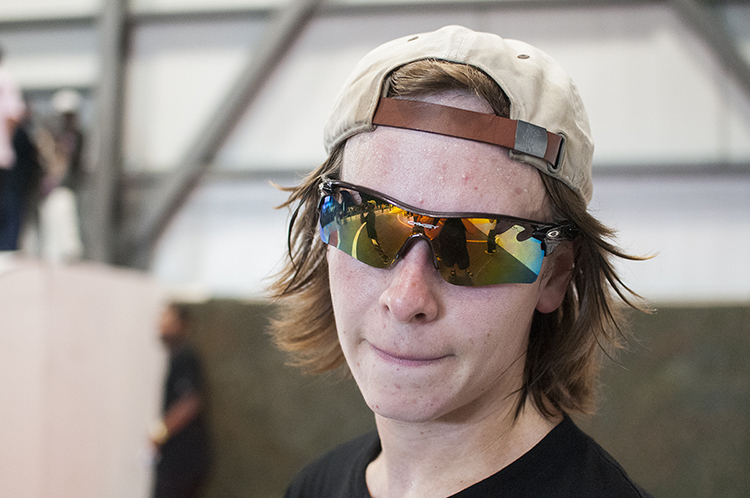 Guaranteed high velocity.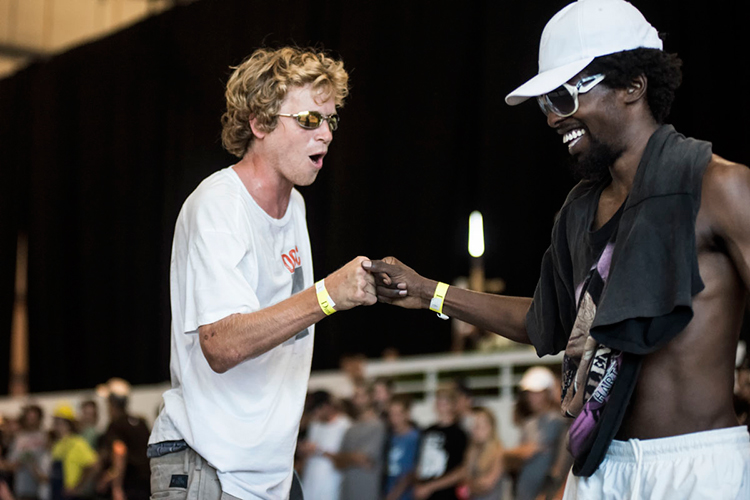 Joey Larock possibly the fastest man in the place.
Riders meeting, Evan's third eye is wide open.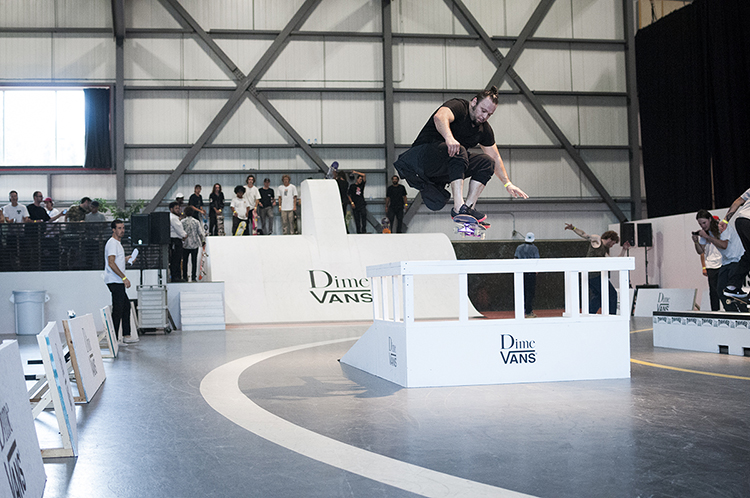 Joe Valdez testing the course.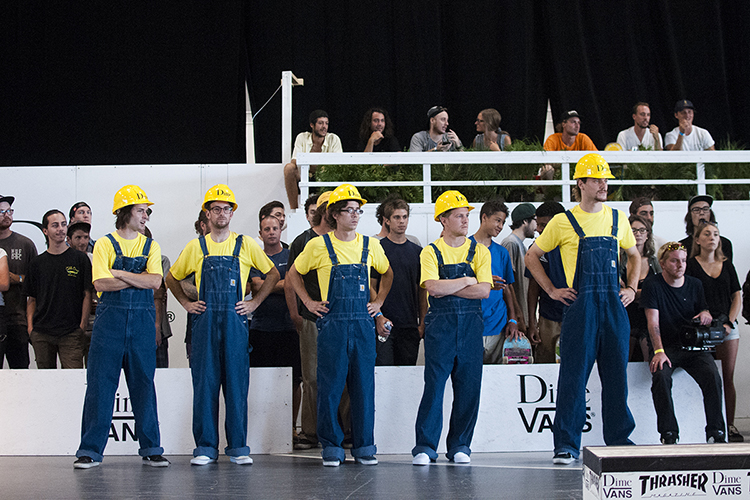 Bryan from Dime is ready.
Speed challenge. Best flat ground trick. The extention will earn you some extra points.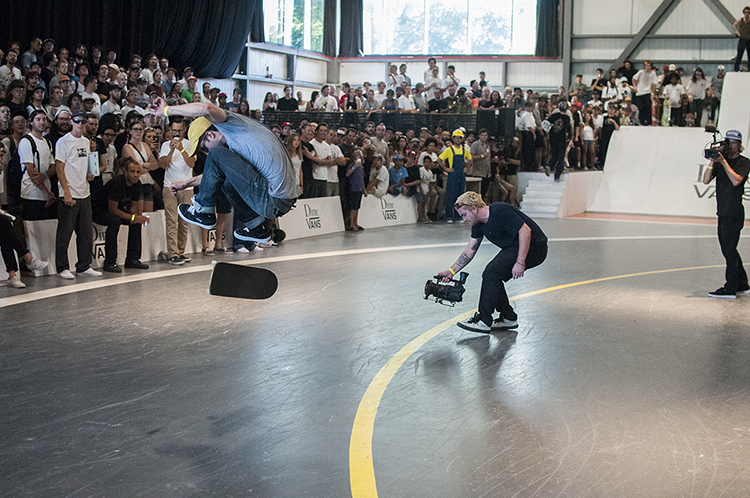 Lee Yankou, nollie heelflip.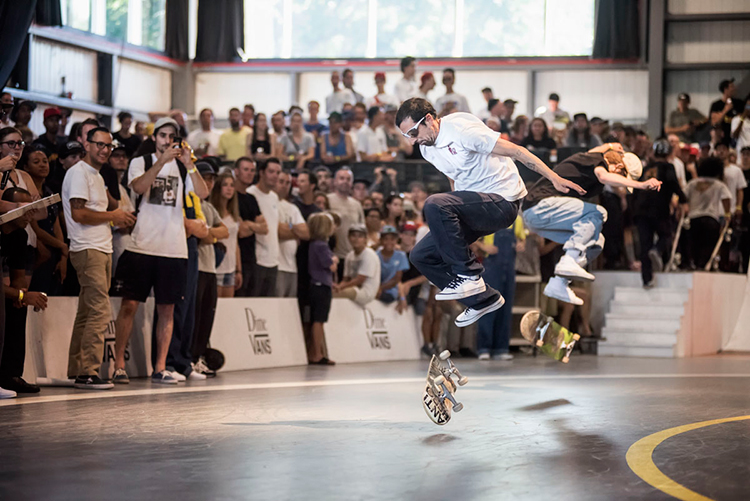 Gerwer and Dustin Henry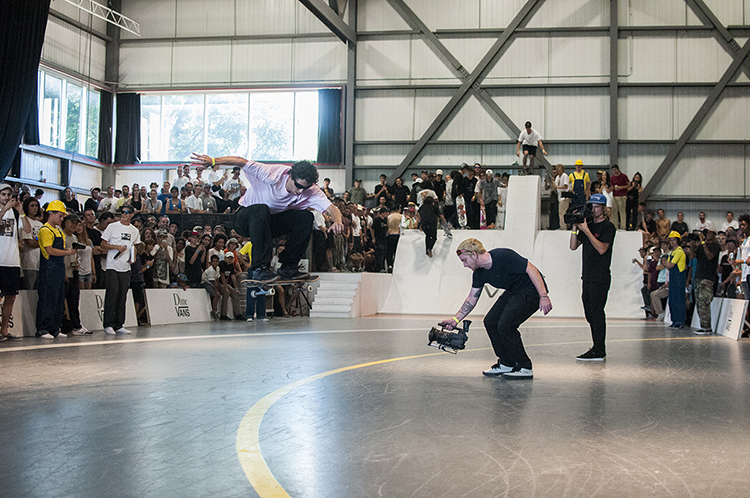 Jordan Trahan, pop shove.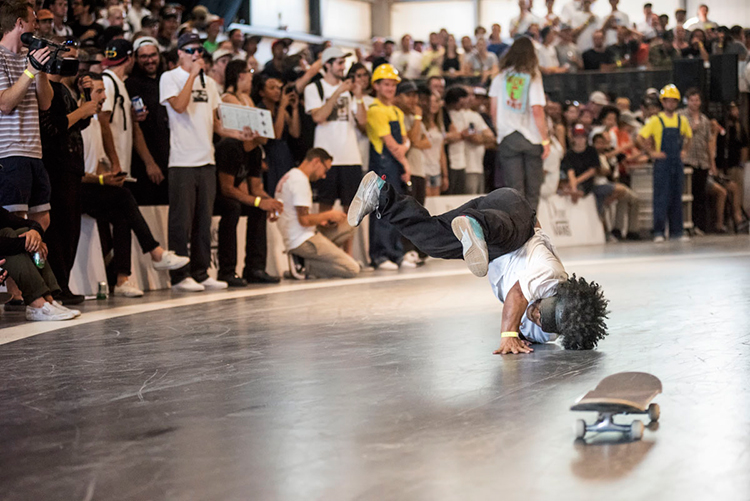 Angel Cardenas.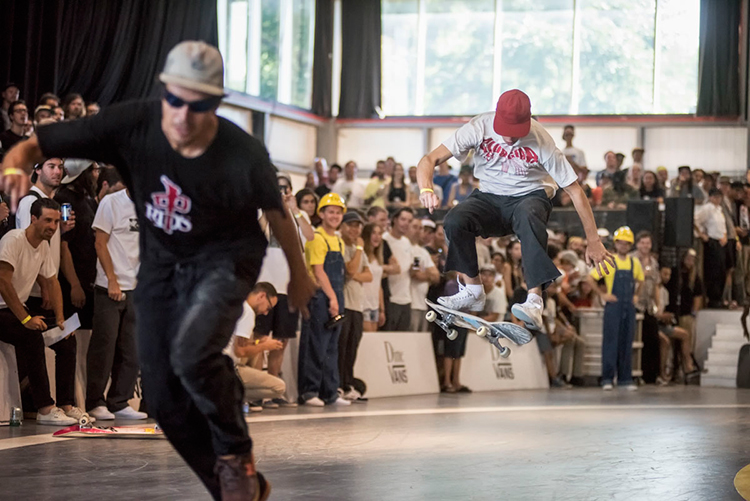 Bobby Dekeyzer, half cab flip.
Dollin breaking the sound barrier.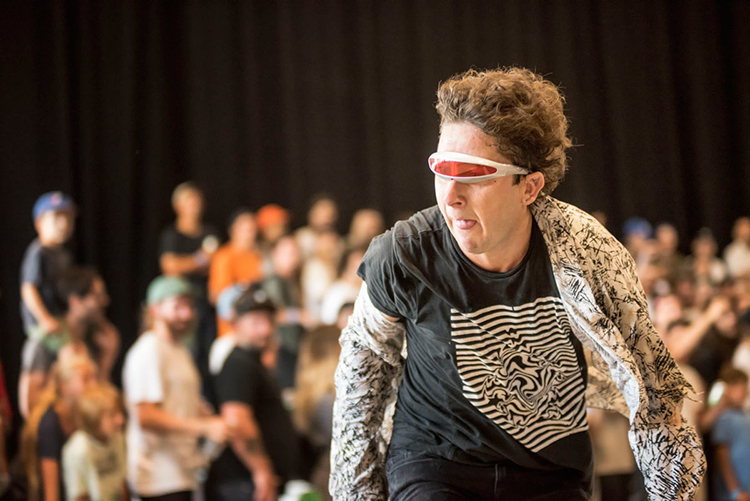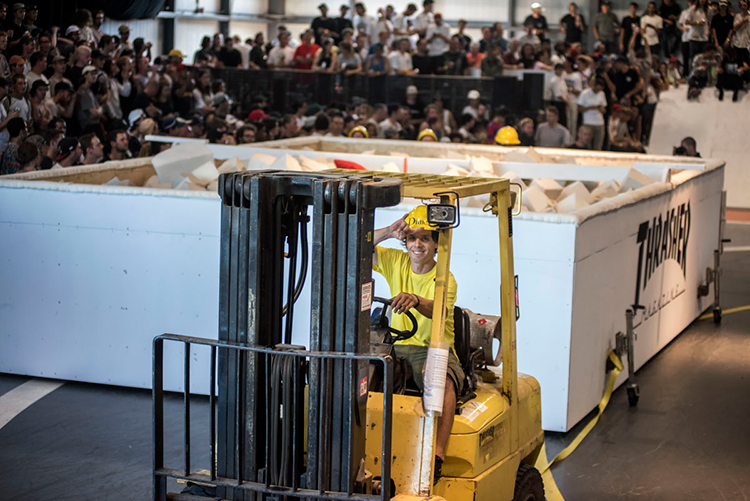 Foam pit challenge.
Callum Paul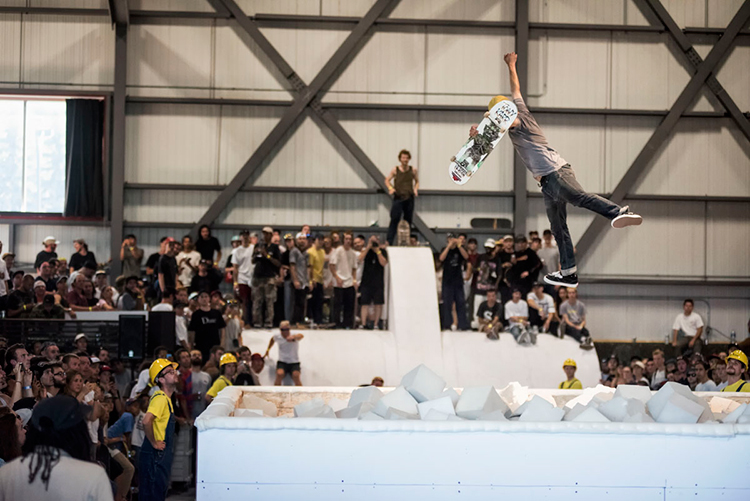 Lee Yankou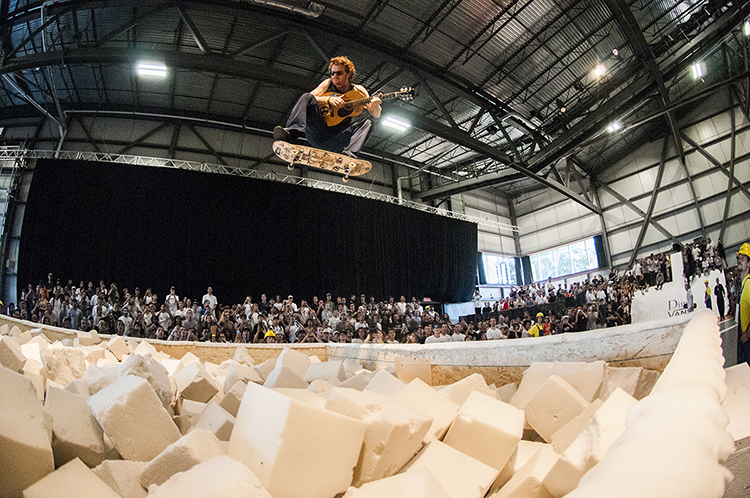 Alexis Lacroix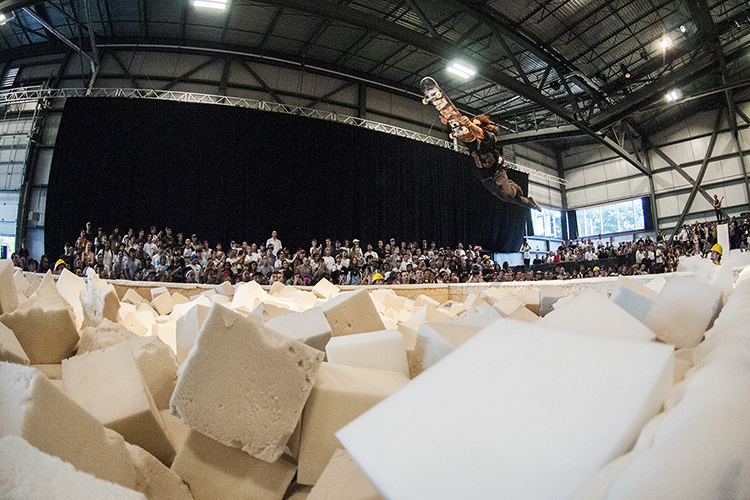 Chris St-Cyr, first try.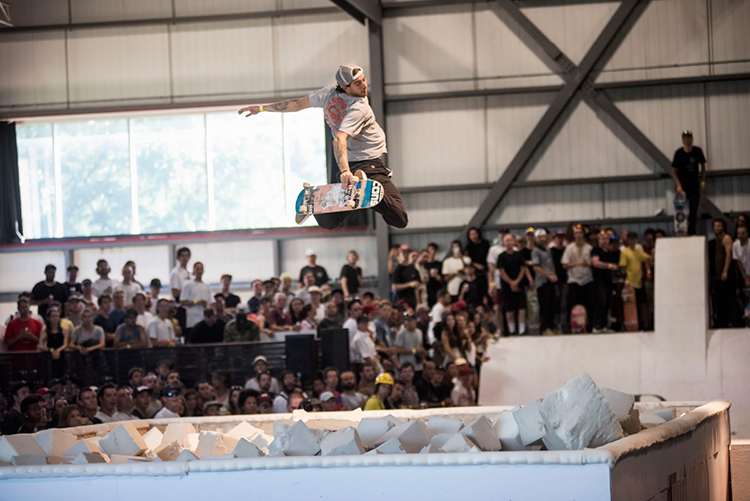 Mike Anderson solid form.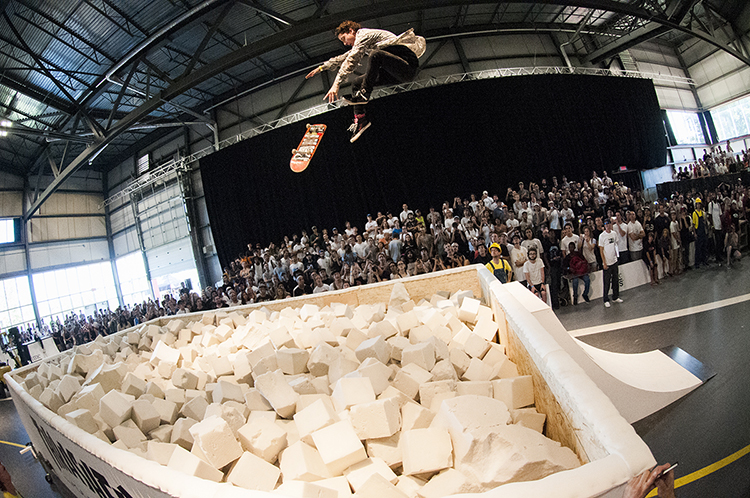 Dollin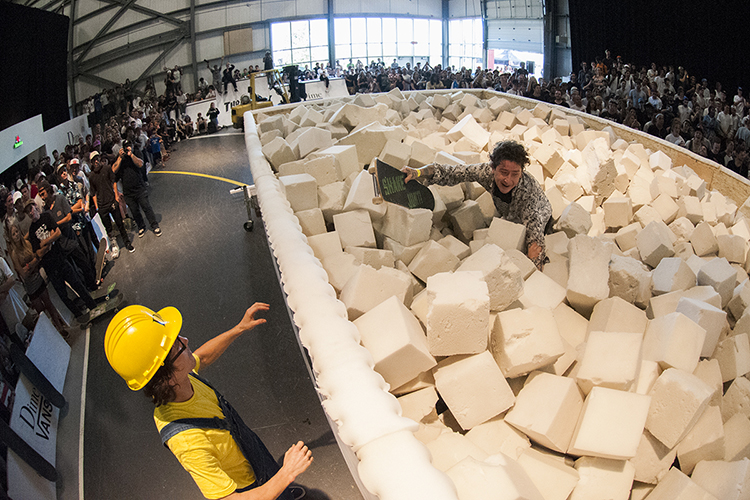 Thanks for the help Bryan.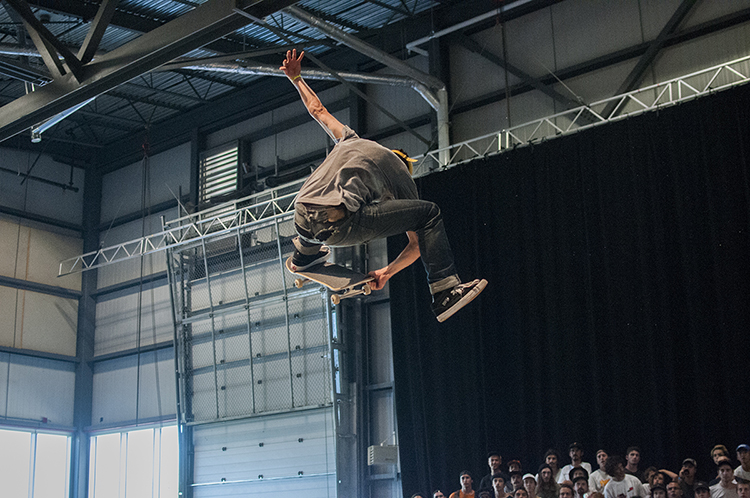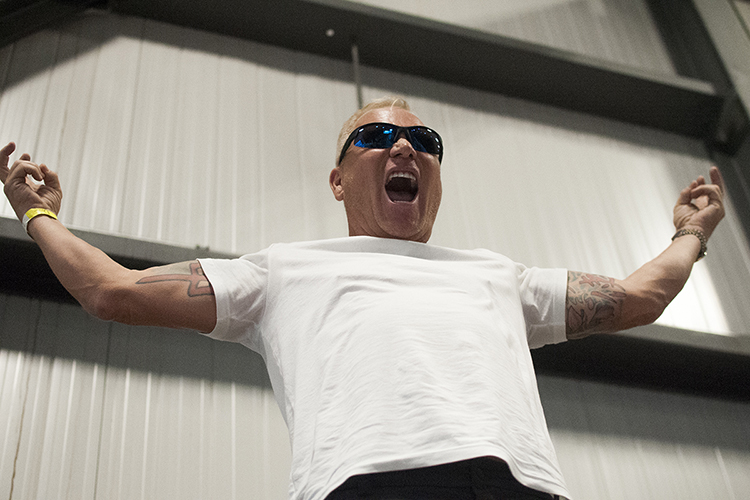 Sluggo gettin' pumped.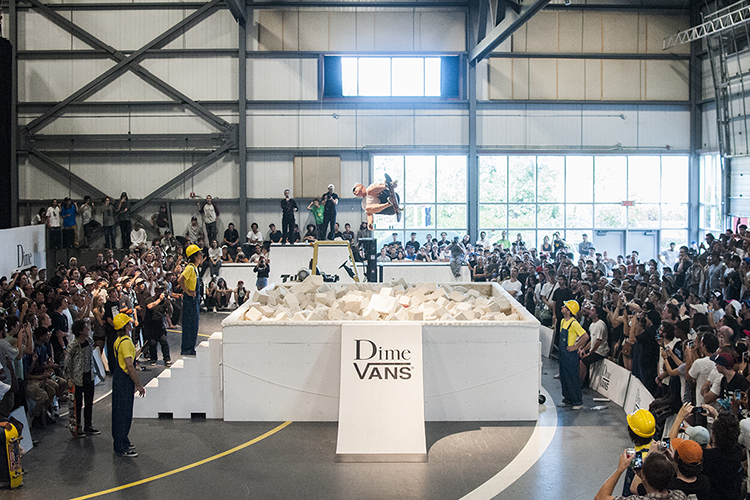 Backstreet's back—All Right!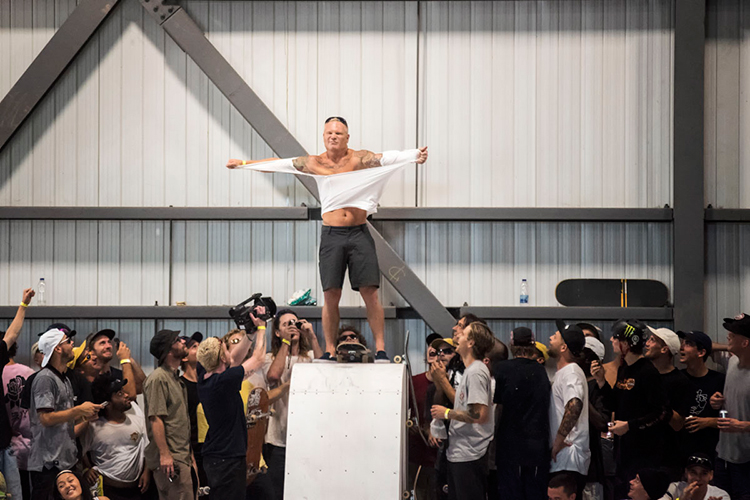 Holy shit!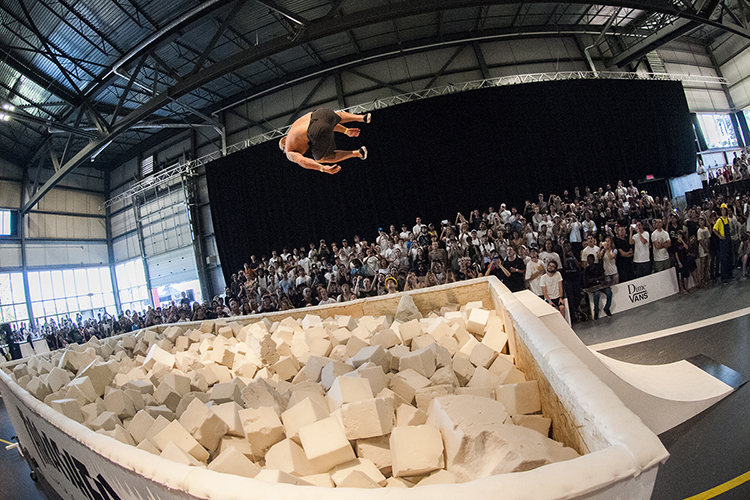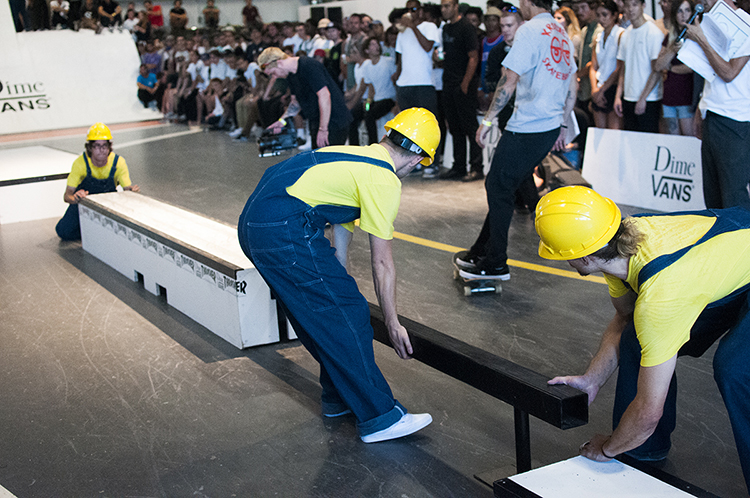 Valdez challenge.
Leon and Joe.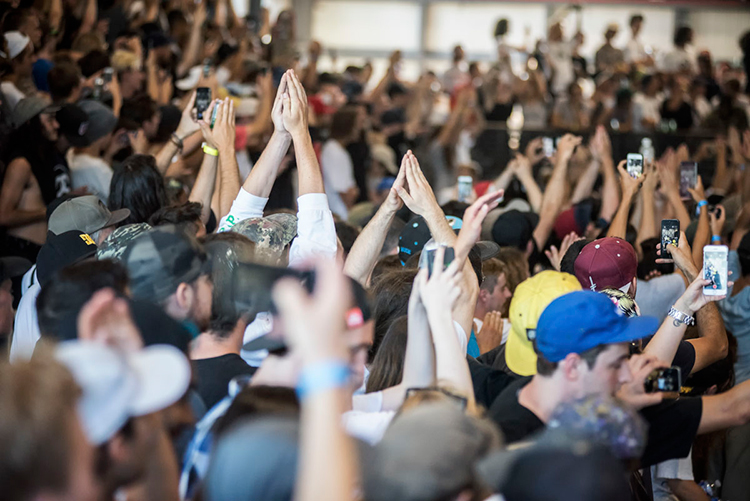 Valdez worship.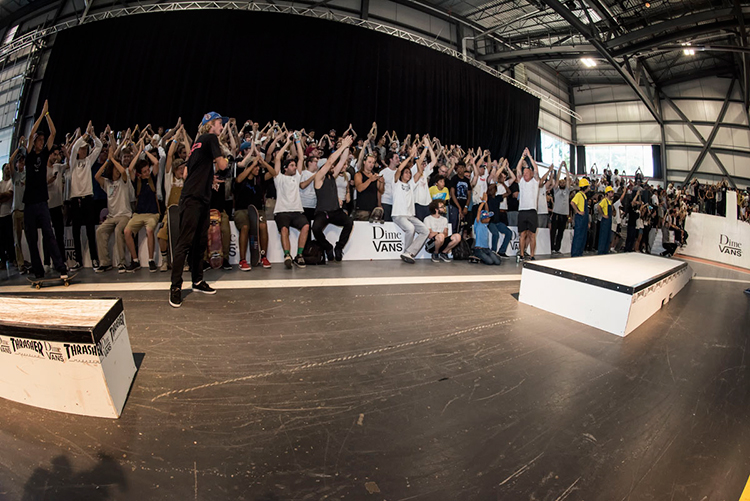 Fans everywhere.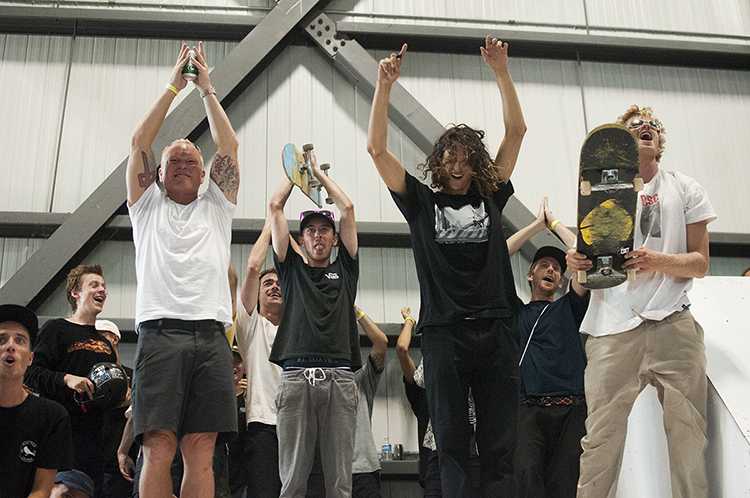 Wes seconds before escaping death.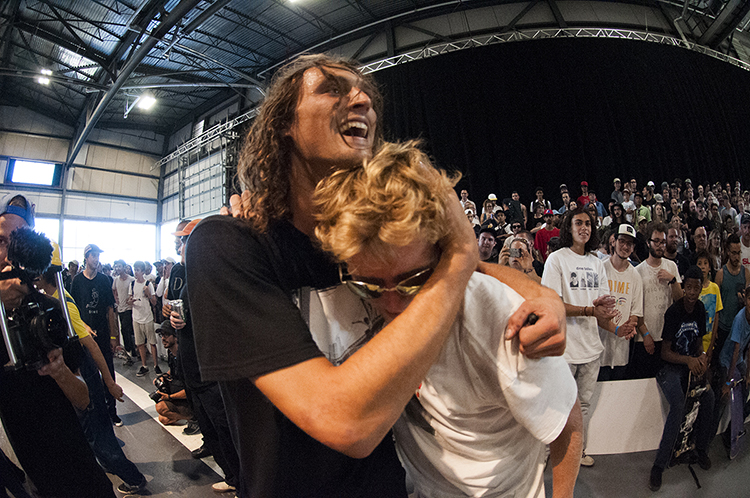 Evan Smith: Valdez world record 45 feet.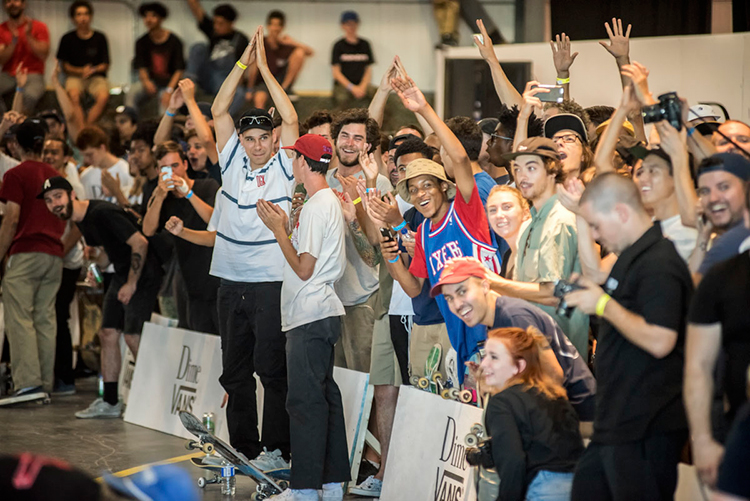 Wade loves Valdez.
Gangster challenge Leon Chapdelaine, bluntslide.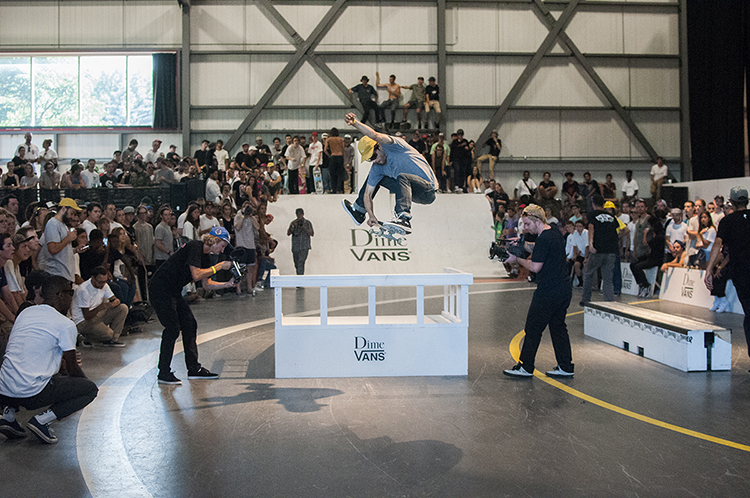 Lee Yankou, Benihana.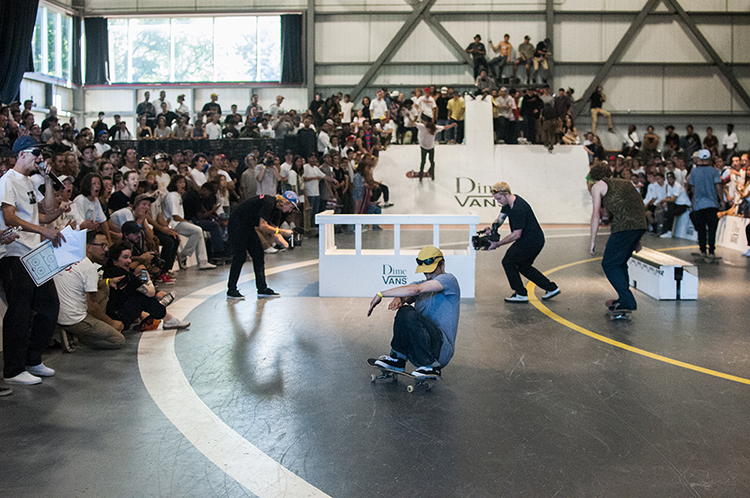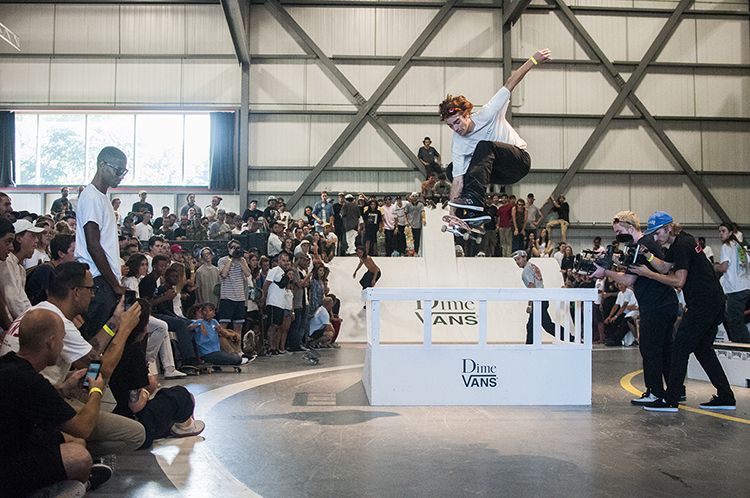 Antoine Asselin, kickflip indy.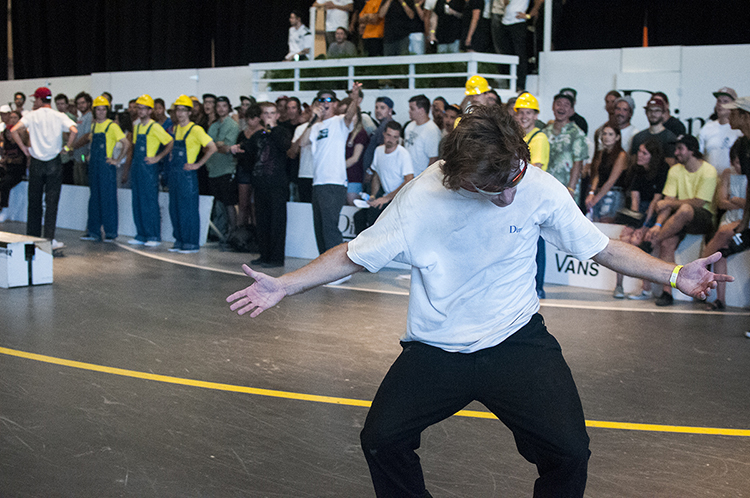 Boom.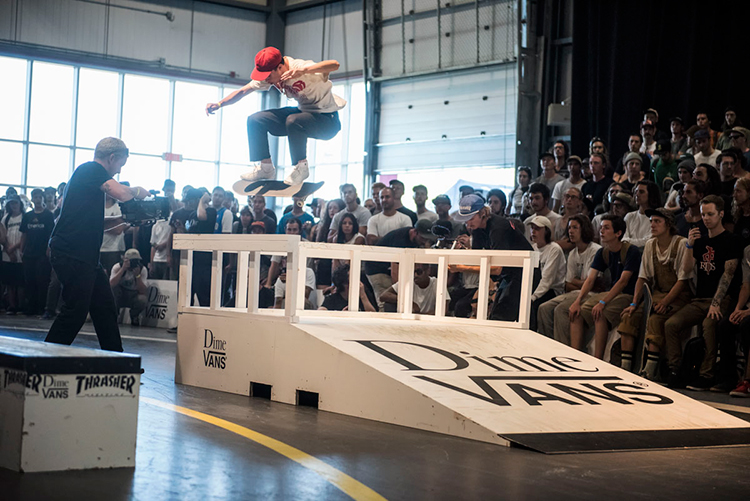 Bobby Dekeyzer, white rapper.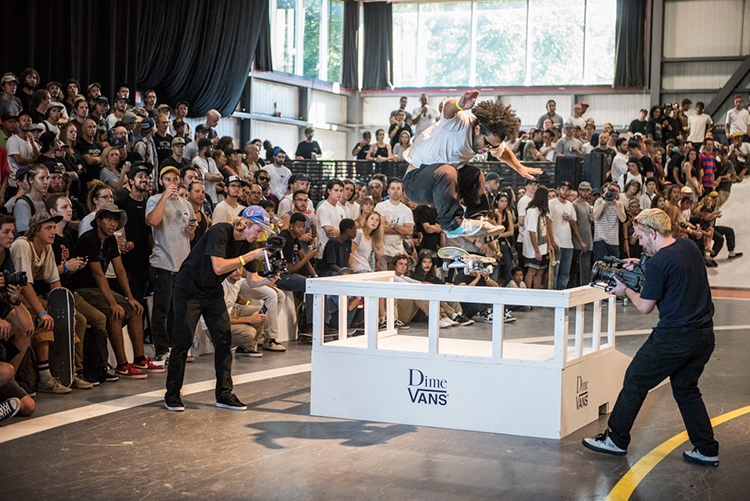 Angel Cardenas kickflip.
World Championship game of skate coming up: Gab Ekoe approves of this.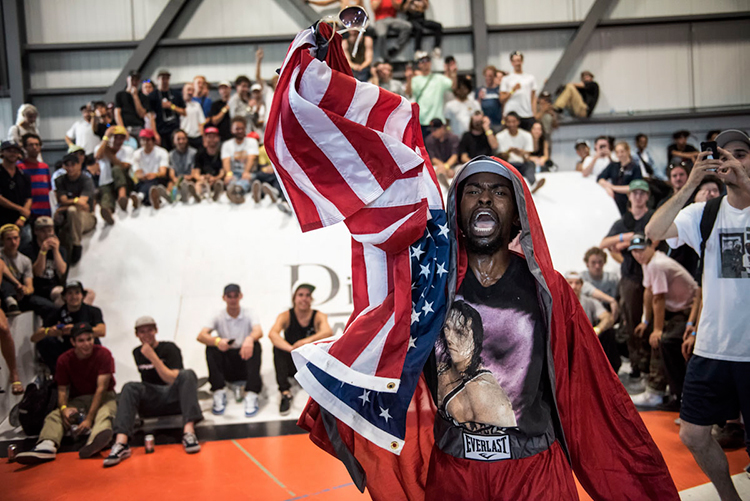 Philadelphia's Jamal Smith.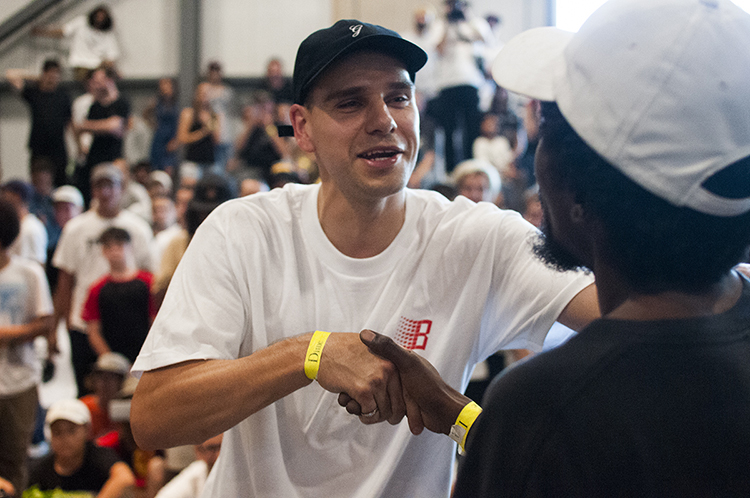 World Champion: Wade Desarmo.
Arm wrestle to determine who goes first.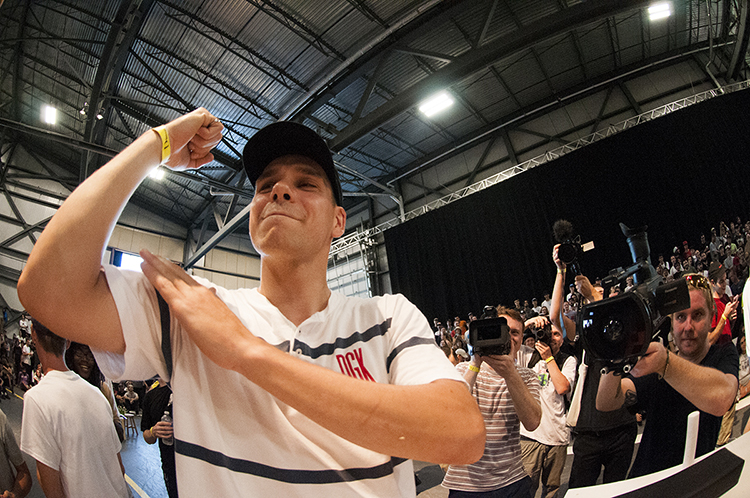 Wade D starts.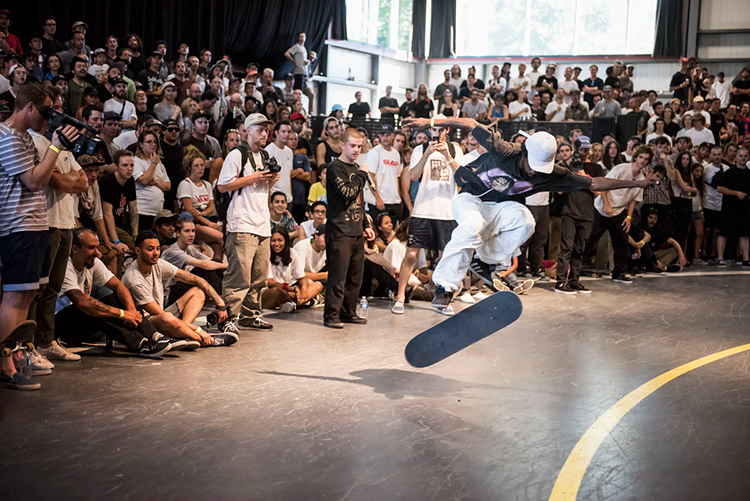 Jamal Smith, sw 360 flip.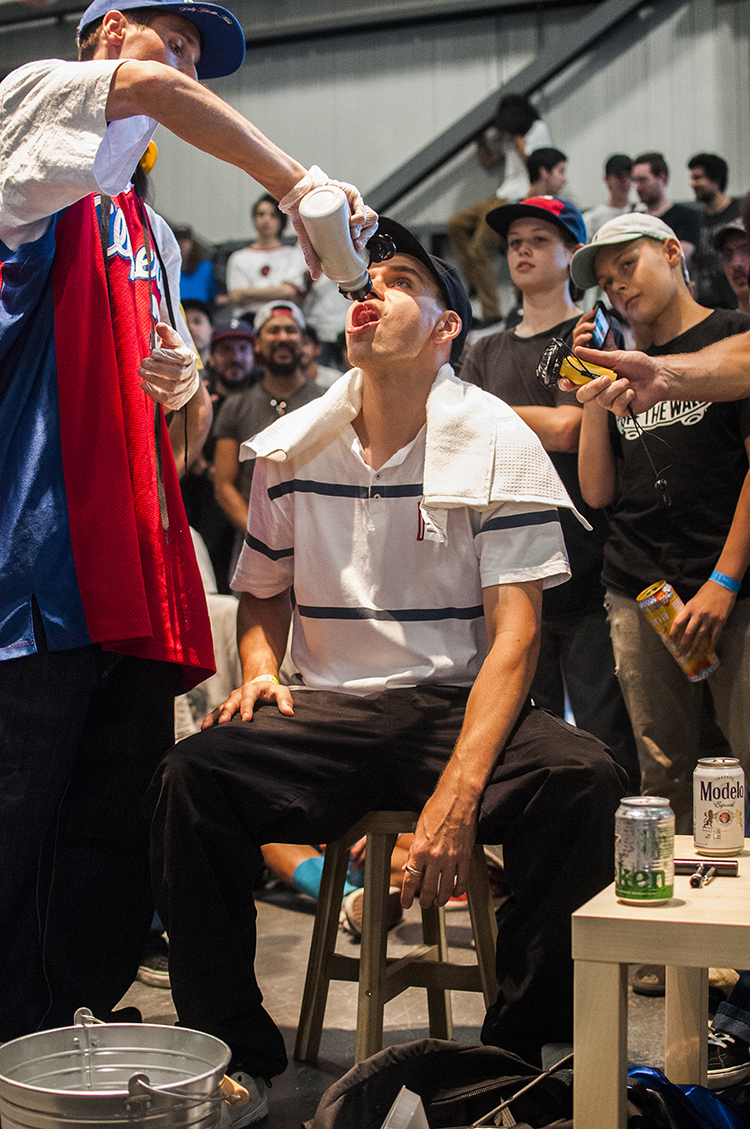 Round 3.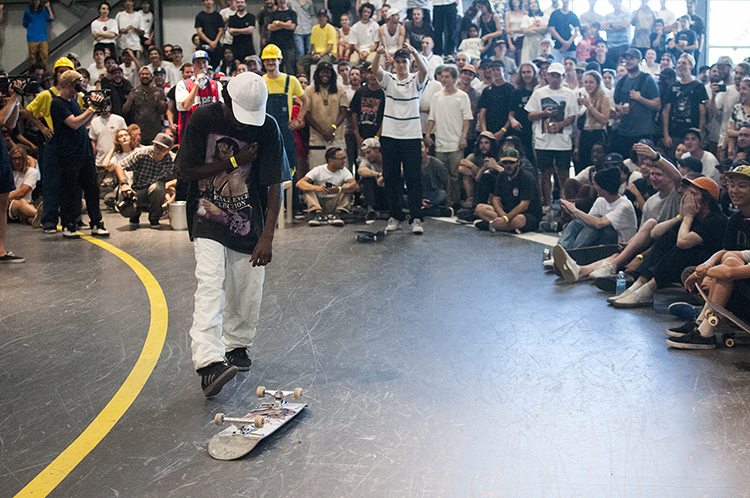 Jamal Smith shattered dreams.
World Champion Wade D preserves his title.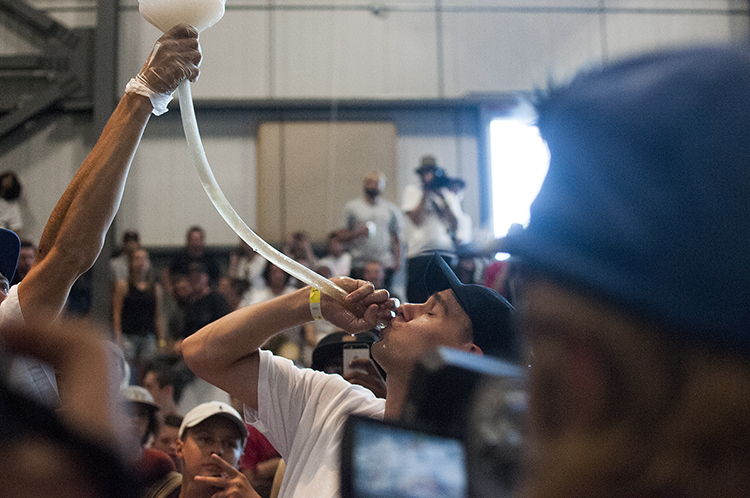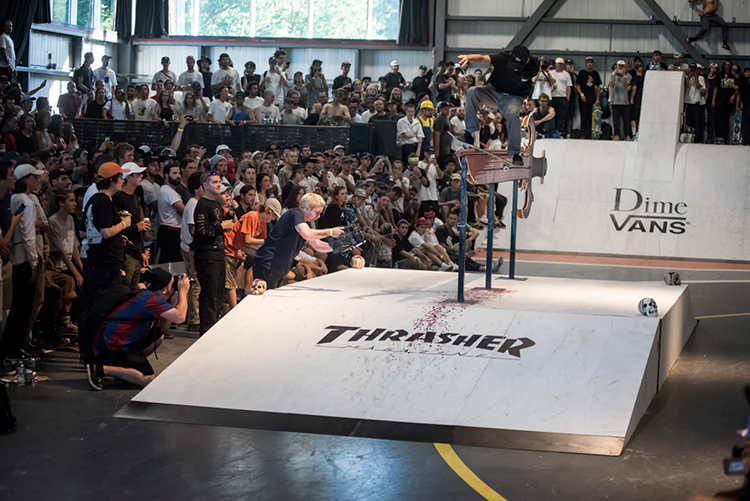 Joey Larock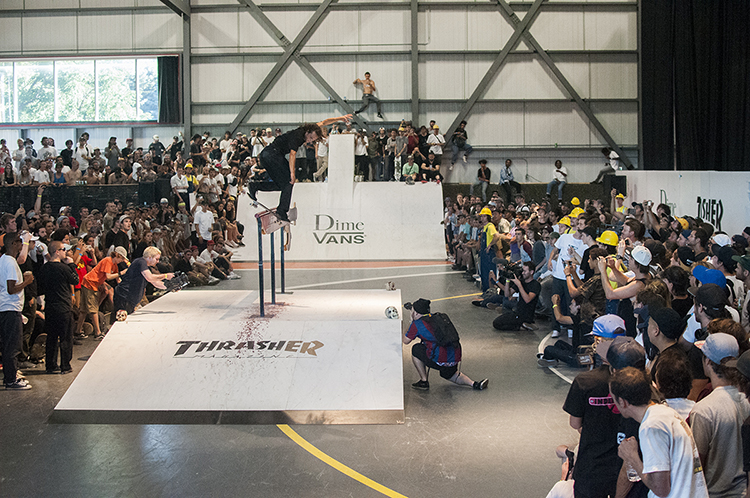 Evan Smith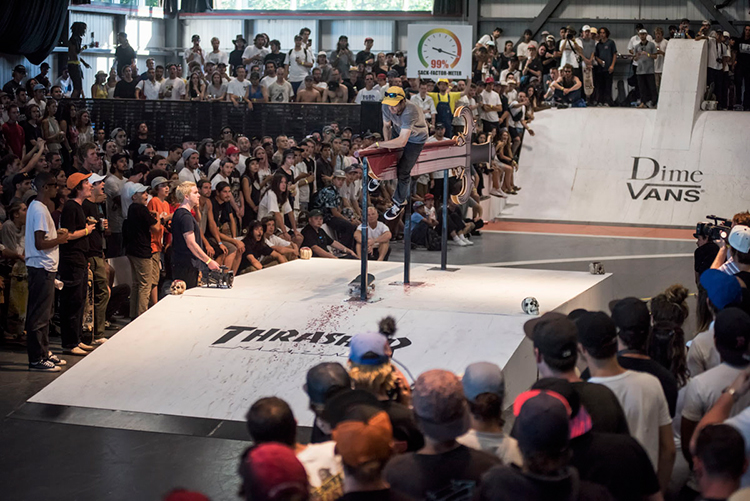 Lee Yankou sacking.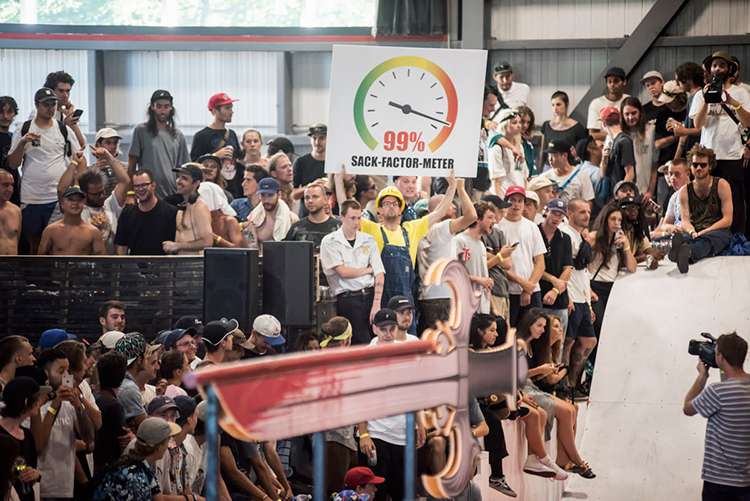 Told ya.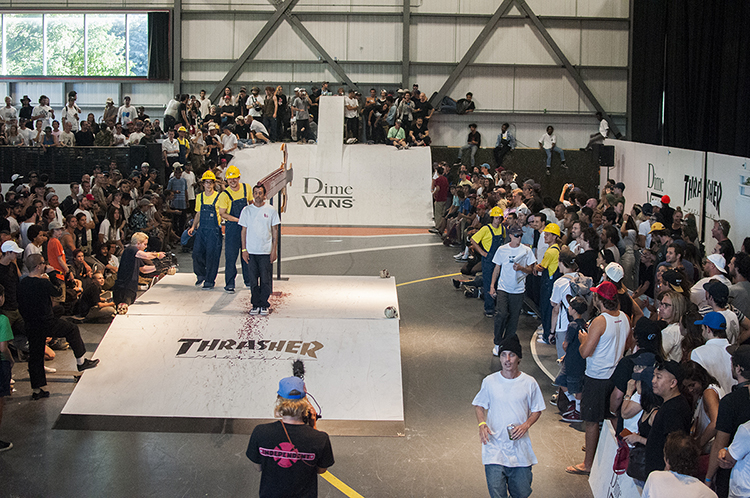 Rail height Frank Gerwer 6'1".
World record for highest boardslide.
Josh Kasper challenge gap over the DJ: Grant Patterson, ollie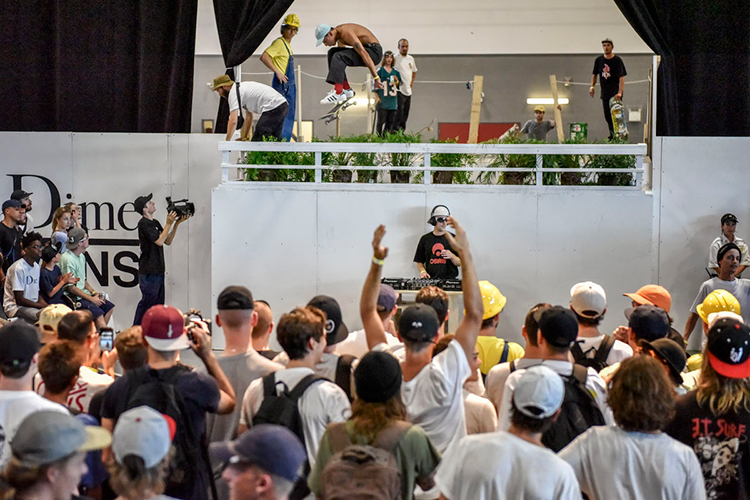 Chachi heelflip attempt.
Gladiator challenge, last man standing wins.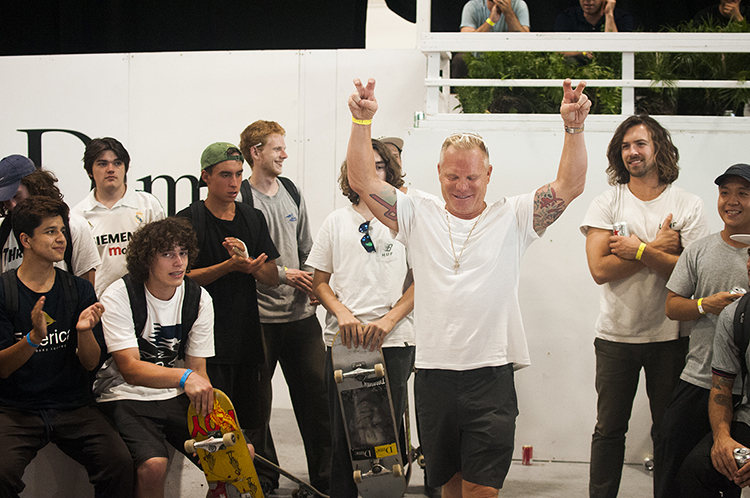 Sluggo about to FSU.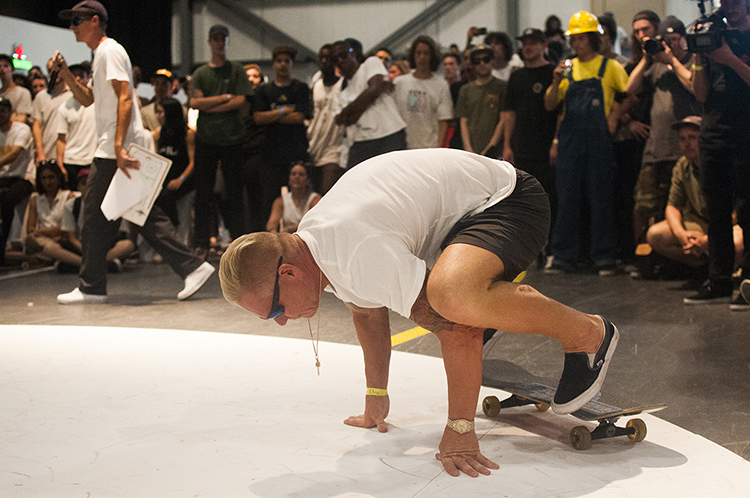 Everyone is afraid of him.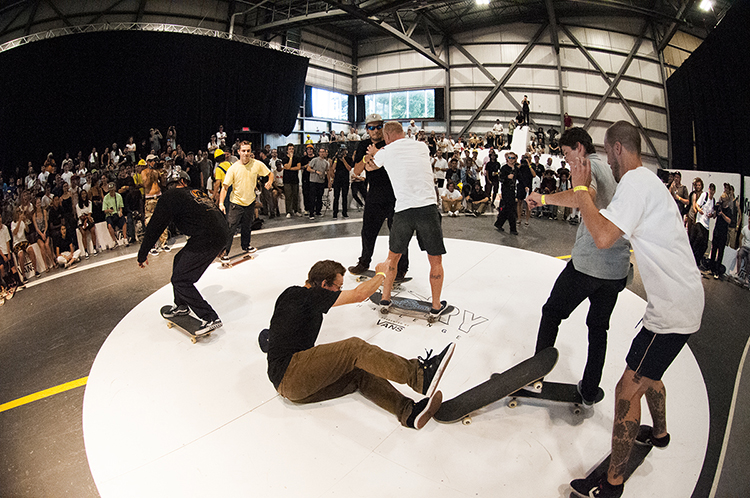 Morgan Smith out.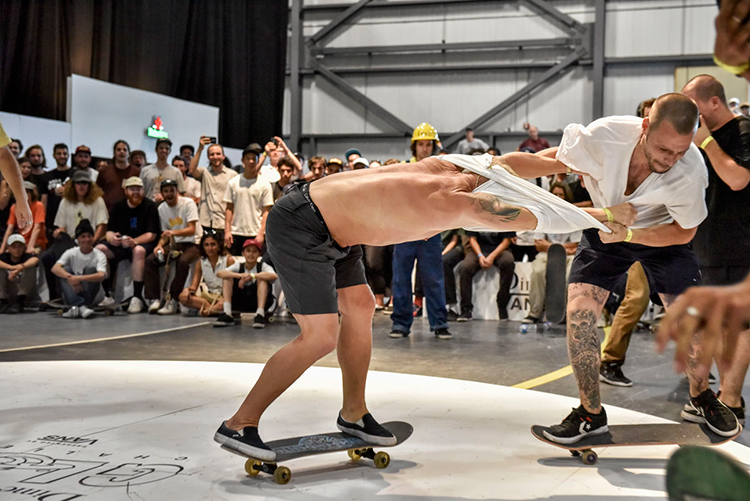 Sluggo vs Hugo.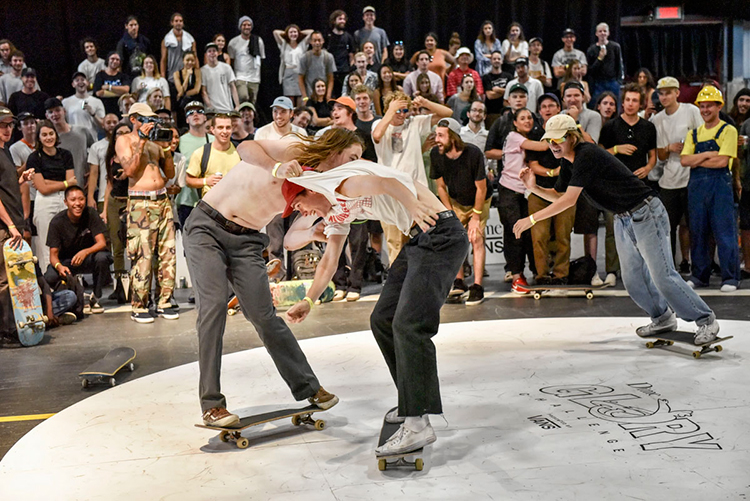 Callum vs Bobby.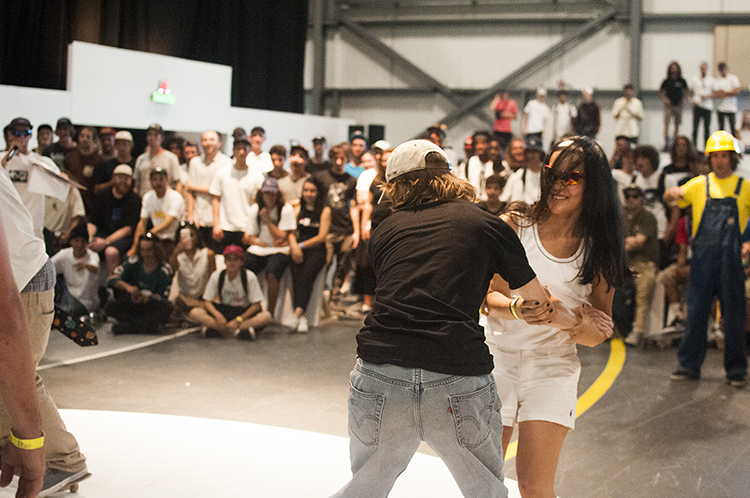 Dustin vs Lil Nice Girl.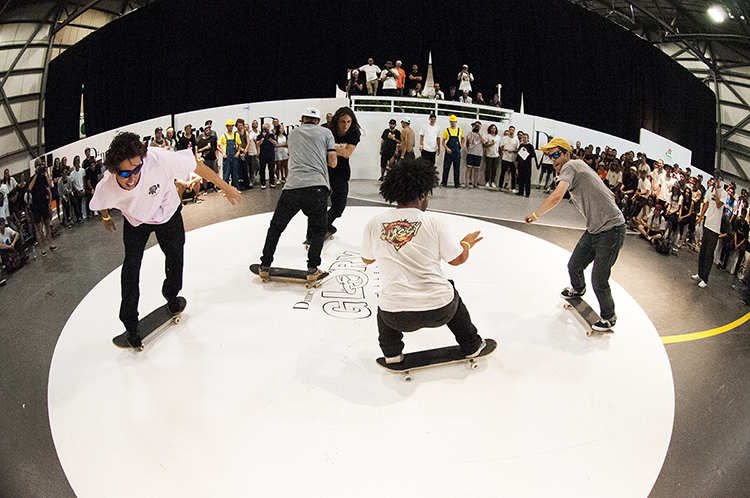 Nobody is safe.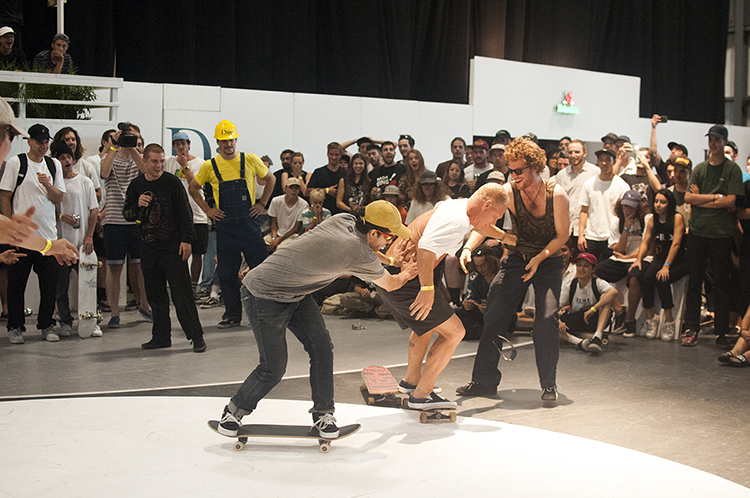 Sluggo is out.
Sluggo loses gladiator challenge but dominates hand shake.
Speed challenge winners: Frank Gerwer and Wes Kremer.
Foam pit challenge winners: Callum Paul and Sluggo.
Valdez challenge winners: Wes Kremer, Evan Smith, and Alexis Lacroix.
Gangster challenge winners: Bobby Dekeyzer and Antoine Asselin.
Game of skate World Champion: Wade D.
Sword challenge winners: Joey Larock and Evan Smith.
Josh Kasper challenge winners: Morgan Smith and Chris St-Cyr.
Gladiators: Lee Yankou and Dustin Henry.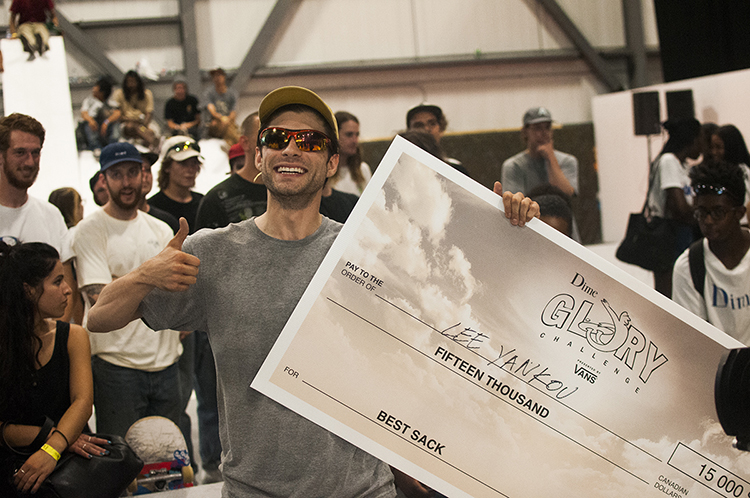 Best sack, Lee Yankou.
Last place winner: Peter Hewitt.
Dime Glory challenge MVP's: Lee Yankou and Sluggo
2/08/2013

The mid-way point is a bizarre mix of competition, relaxing, and having a blast. Here's a board toss, high-speed relay race, and the Mystery Guests revealed: Jaws, Ryan Decenzo, Austyn Gillette, and David Gonzalez.