Frame of Mind: Motivational Skate Posters
10/16/2013


By Adam Creagan

Are you in tune with your own emotions and motivations? Of course not. So, unplug your brain and allow an alluring image and a semi-profound quote to guide your day. And like any digital scab, don't peel back the veneer on these thinly-veiled Photoshop frauds. As seen in the October 2013 mag.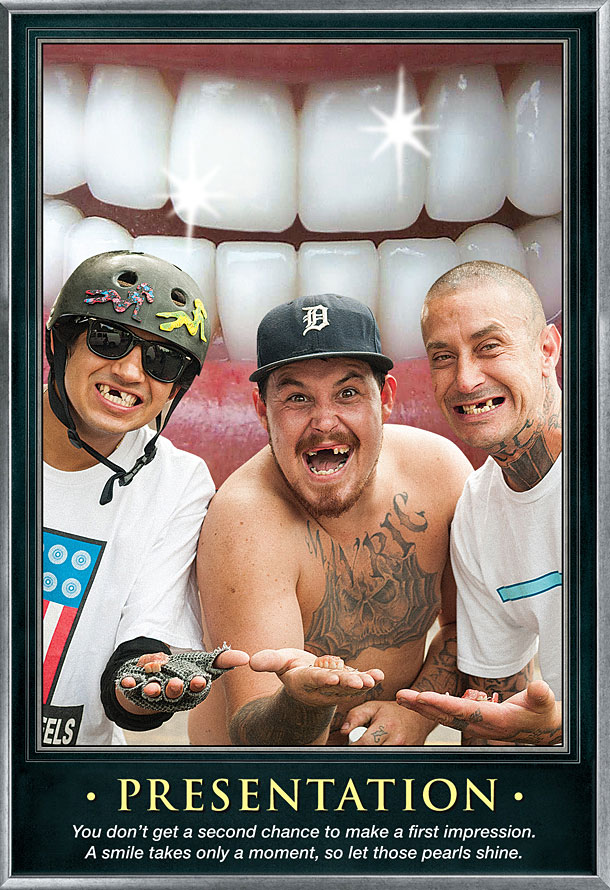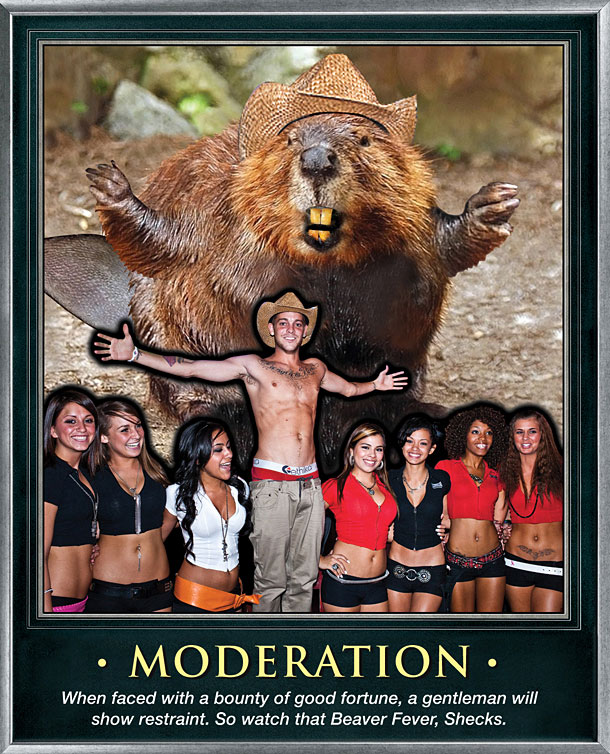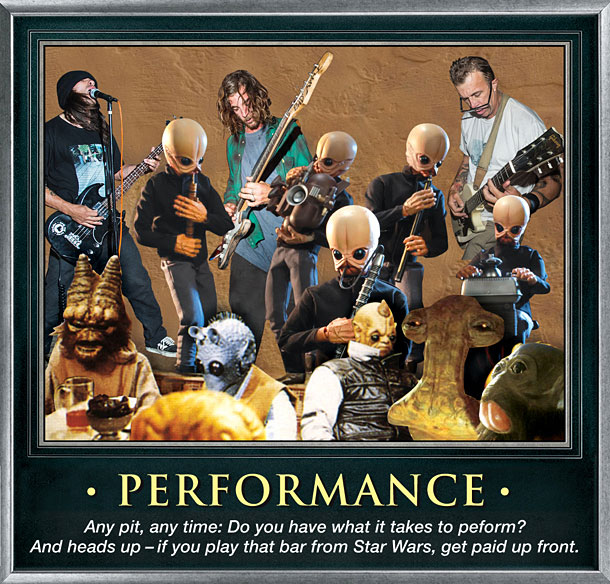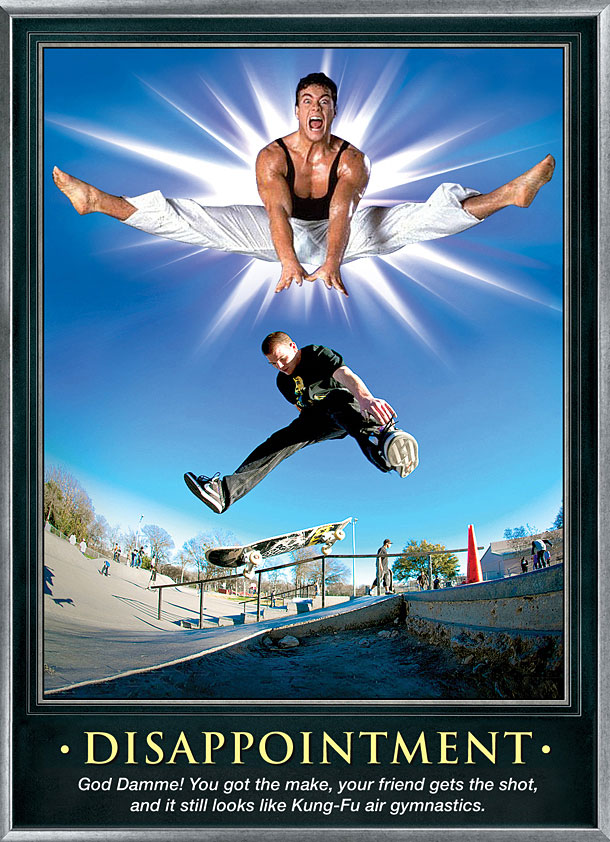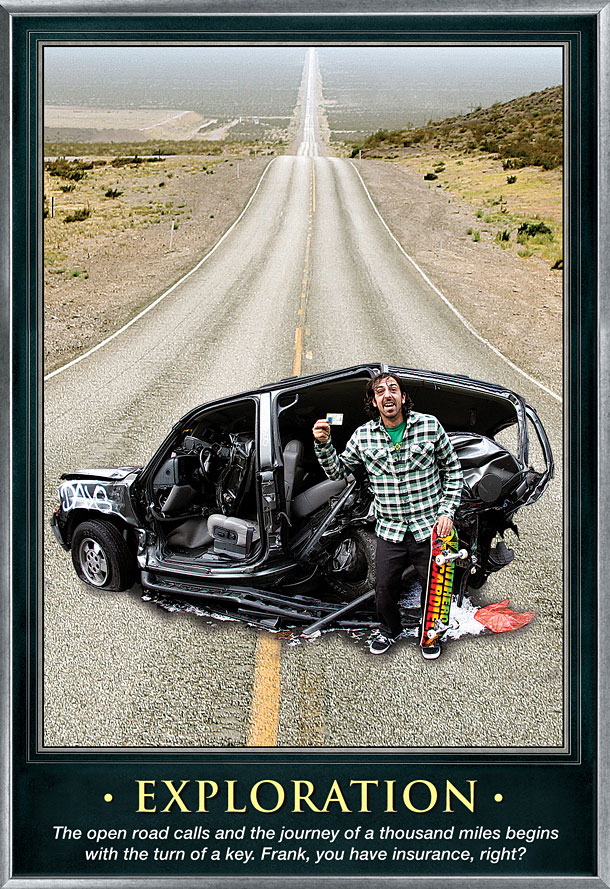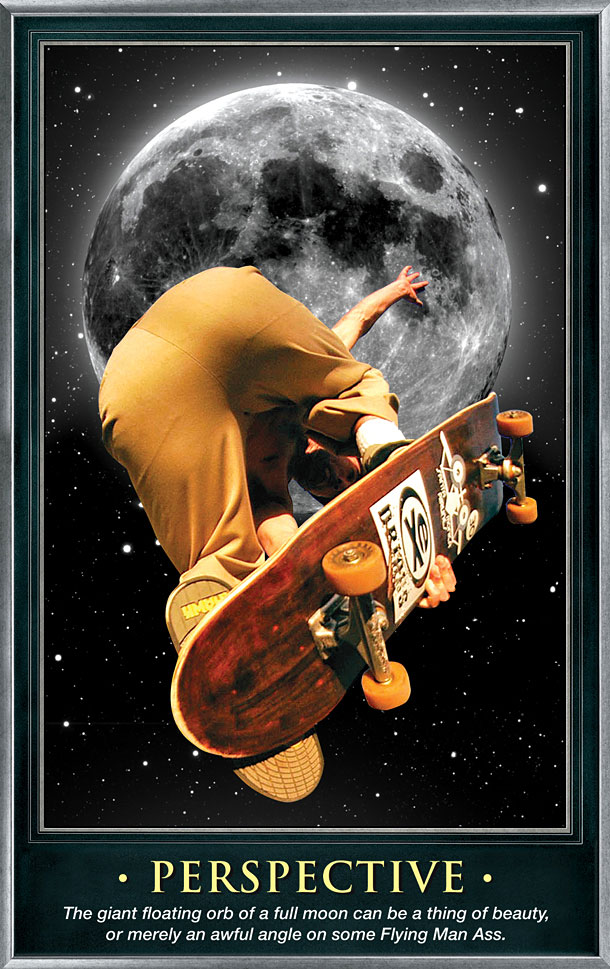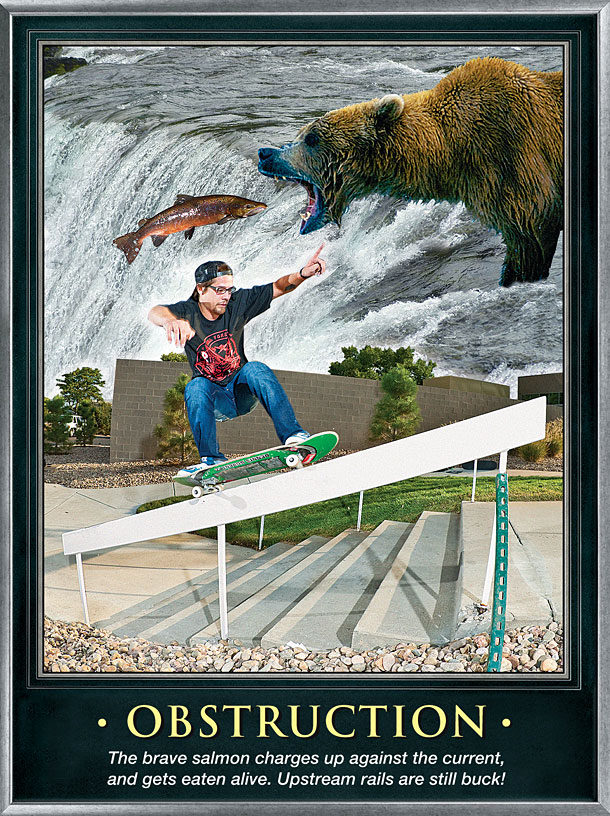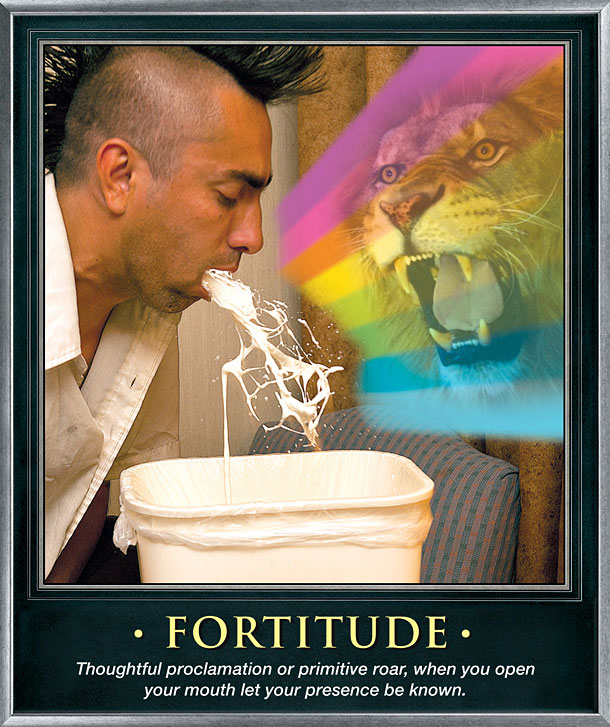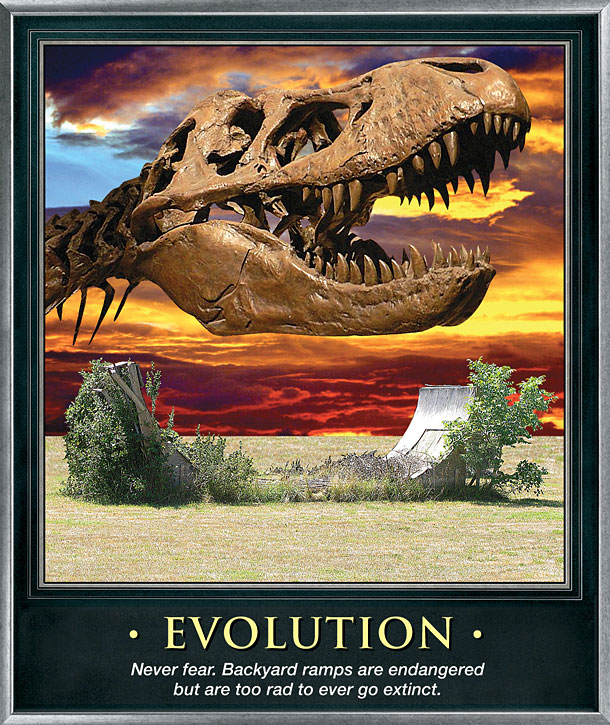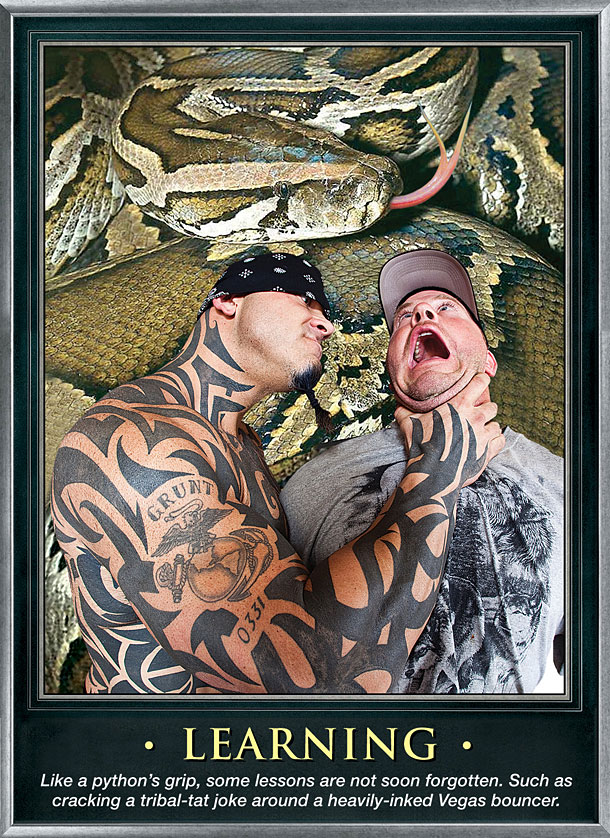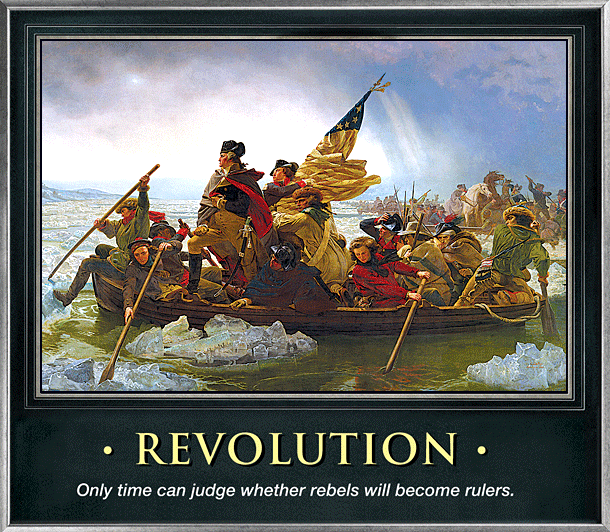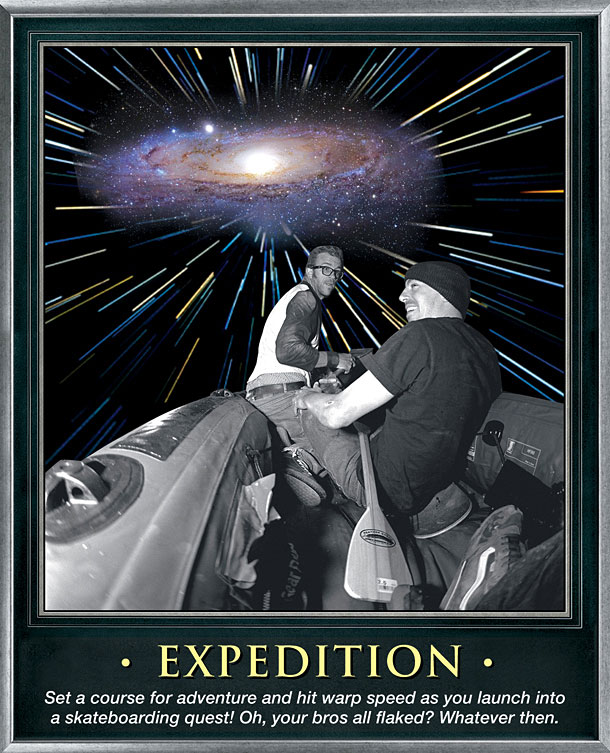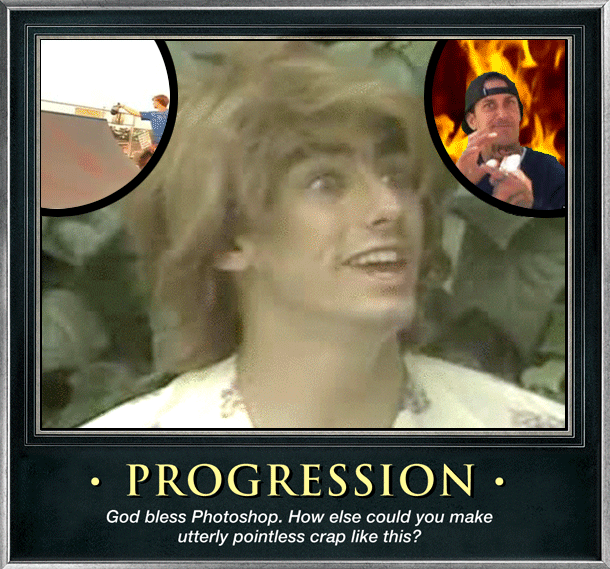 For even more "Frame of Mind" garbage, click here.
11/06/2019

Famous for Arto's back lip over a decade ago, the spot has seen only over-the-rail action in recent years after the kinker was knobbed. The school granted us permission to hack off the skate-stoppers for just one day, and the rest is history. Big ups to everyone who BUSTED, especially Alex Midler and his game-changing kicky back lip. Boom!