More Old Stuff That Sucks
6/30/2009
Here's some more old stuff that sucks that Mofo shot back in the day.
Posted: July 13th, 2009

Neil Blender, stand up 5-0, Mile High. Note Band-Aid on face: Zit or punch out?



Curtis could get into some gnarl body contortions and pull it. Layback, Studio 43. Died too young.
Five-shot sequence of Al Losi at The 'Mar. I can smell the coping from here.



Jason Jessee was a sober vert machine when he rode for Vision. Style and lipslide over the onion.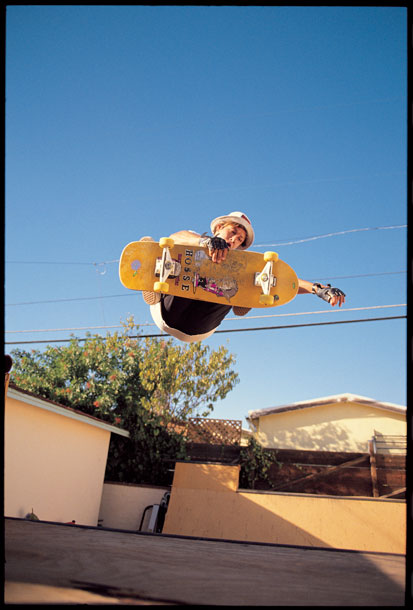 The inventor of the frontside air, Tony Alva, launches tuck-knee. TA is badass.



Classic Andrecht by Owen Neider on Tony Hawk's ramp in Fallbrook, CA. This shit is rad.



Name these trade show survivors and win a prize.
9/17/2020

Vans will livestream the first ever Loveletters full-length film on Tony Alva, with a special Q&A hosted by Hosoi immediately after. Tune in at 5pm PST and tear up with Grosso one more time.