Vert Crust
11/04/2009
We keep on diggin' up cool stuff. Hey, these boards are hot on eBay. —
Phelps

Ray Underhill hoists a Madonna in Houston on a Powell Experimental. Photo: Ogden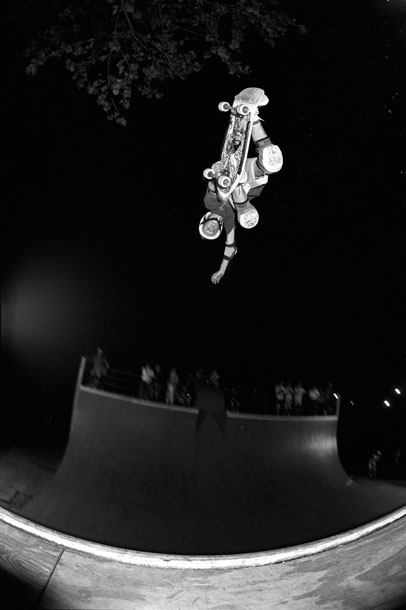 Twenty years of burlitude—Danny Way's H-Street board, cruising with a retainer. Photo: Ogden
Lester Kasai, Andrecht on a Sims Kamikaze
.
Photo: Mofo

Mark Rogowski on a very rare G&S Gator; he was soon to be on Vision. Photo: Mofo

Mike Smith styles a Del Mar backside on a Madrid signature ply. Photo: Mofo

Eric Grisham gettin' bio on his Variflex load. Photo: Mofo
8/13/2020

The Brooklyn Banks is one of the most iconic skate spots ever. Take a roll down memory lane with the locals and legends who have contributed to its legacy, then sign the petition to save The Banks. From the August '20 issue of the mag.