Handplants and Channel Blasters
3/27/2014
Words & photos: Rhino
Down south has a ton of spots to skate. Ronnie Sandoval and Chris Russell came down form the south bay to hook up with Tom Remillard and Willis Kimbel. They tapped into some of the spots - skateparks, ditchs, backyard bowls, and mini-ramps and ended the mission at the Birdman's facility. Not bad for the weatherman claiming two days of rain.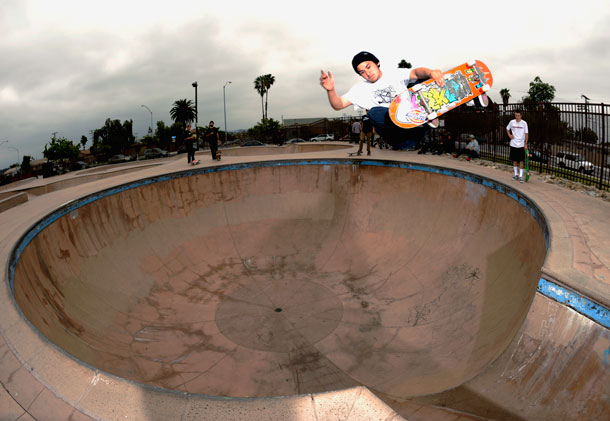 Ronnie Sandoval, frontside air over the channel
Willis Kimbel going fishing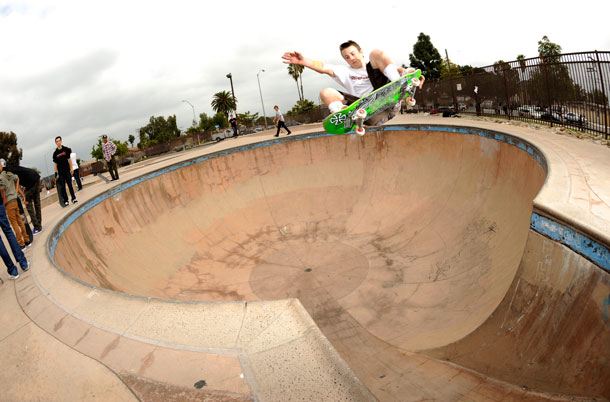 Chris Russell tail grabbing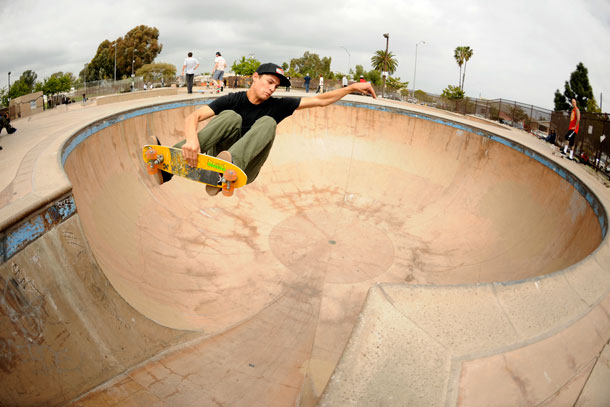 Tom Remillard taking it way back to the late '70s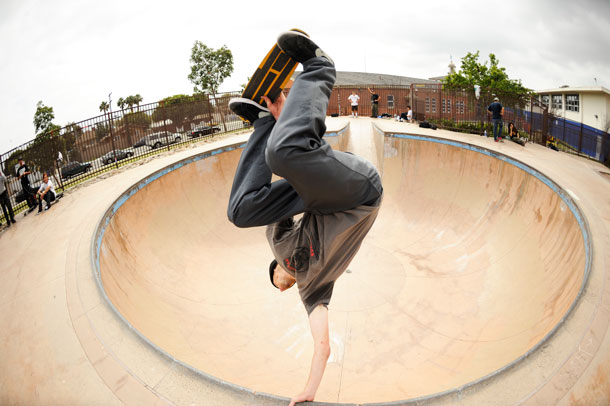 Willis goes Andrecht on a sidewalk surfing relic
Chris Russell, lipslide revert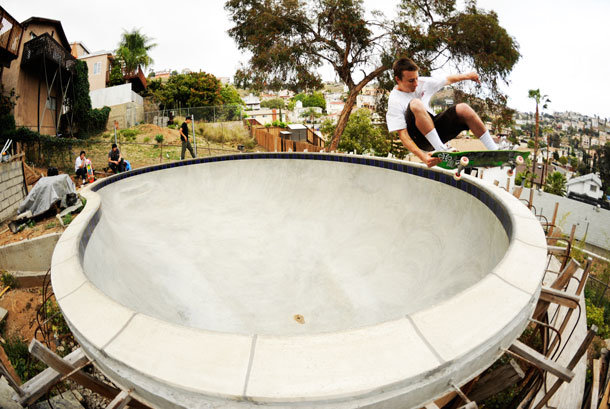 Taking it East County, Chris lien to tail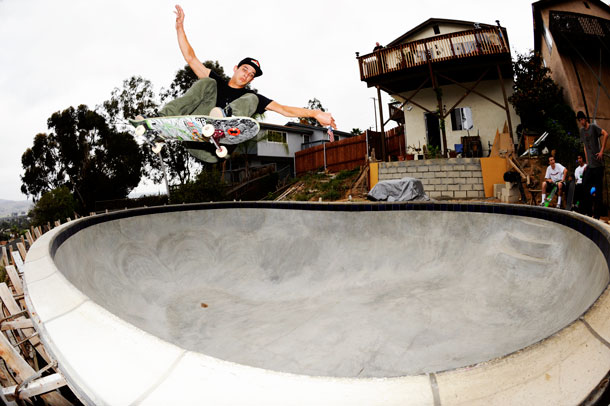 Tom floats one on the sidewall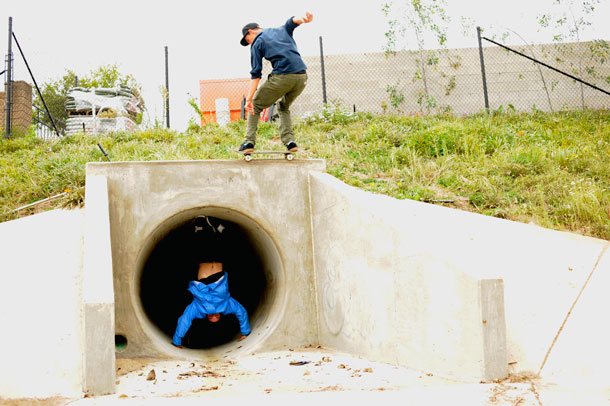 Tom and Ronnie doubles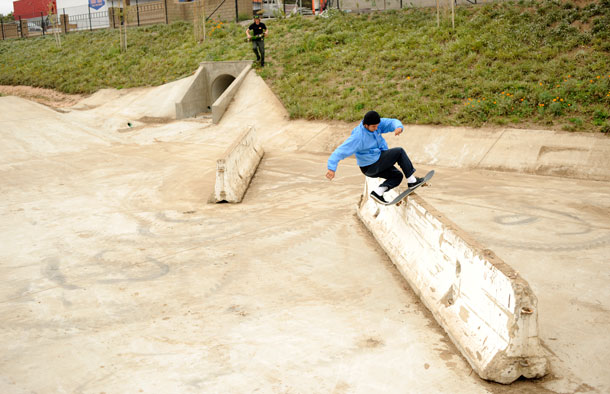 Front rock on a Vista barrier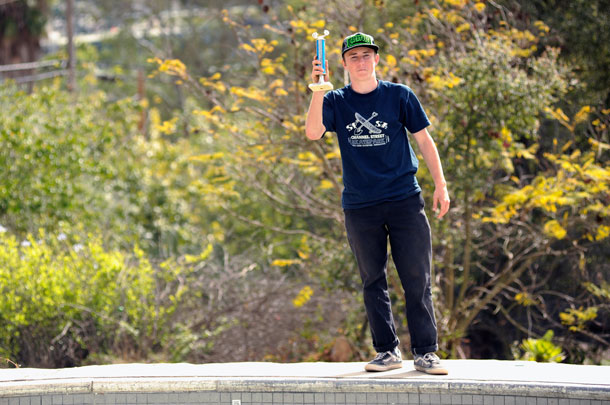 Chris Russell surfboard roll in slam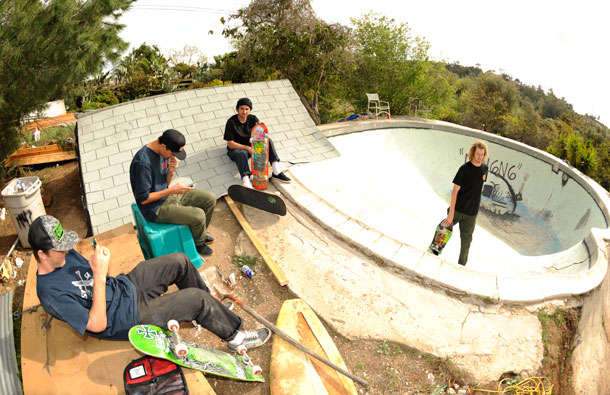 Mandatory Instagram posts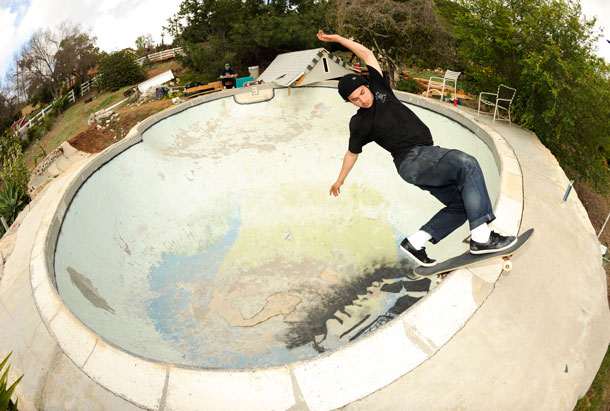 Ronnie stylish front board
Chris Russell, noseblunt drop-in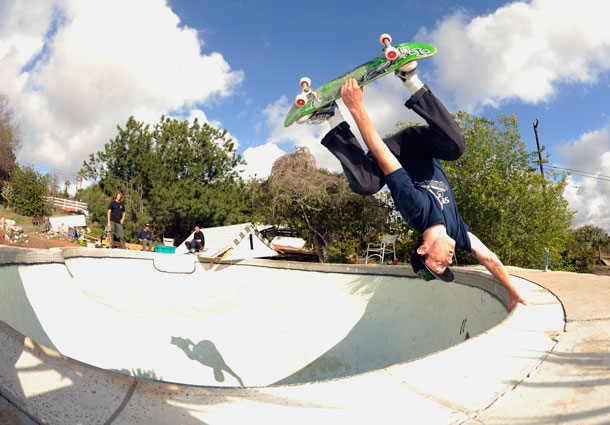 This DIY bowl is not easy to skate, eggplant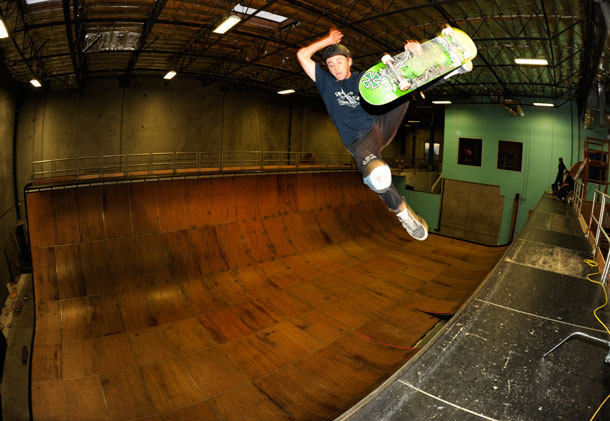 Over to the Birdman's V Pipe for some heavy action, boneless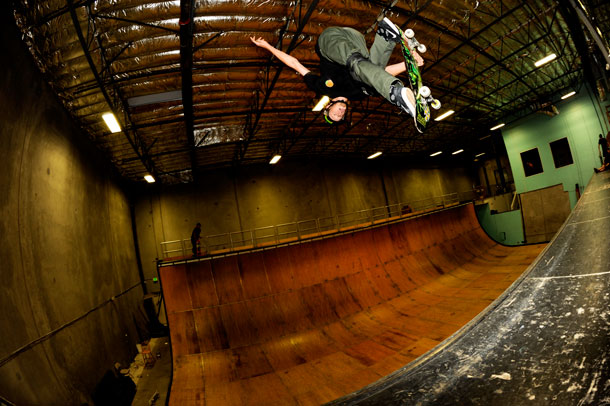 Willis points an Indy air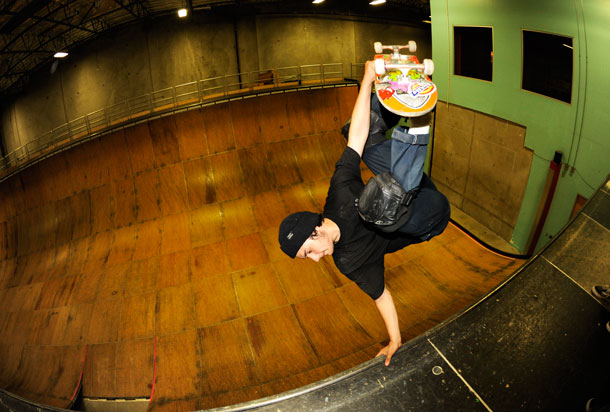 Ronnie plants a frontside invert before heading back to Pedro
Willis Kimbel, Gary Coleman
8/15/2018

Prepare yourself for 20 minutes of raw, DIY annihilation, as seen through the lens of Chris Gregson.