Get Some While You Can
4/16/2010
Posted: April 16th, 2010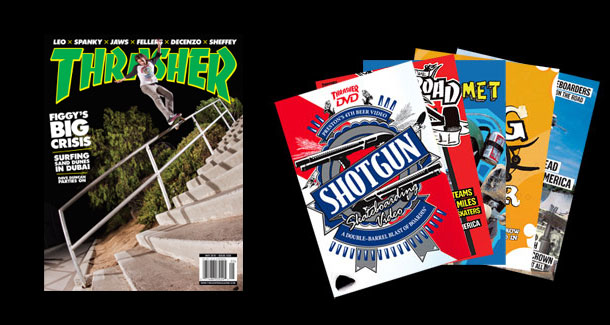 The
May issue
is in the store, and just so you know, DVD's are running low –
get some now
before they're gone forever. Only $9.95 each, or any two for 14.95, or grab any three for just $19.95.
ps. Free shipping still available on US orders over $75 when you use promo code THR75 at checkout.
3/19/2013

March is almost over, time to get your shit together. To that end, Thrasher wall calendars are now only $6.66 until this last box is empty—order yours today.