King of the Road 2012: Anti-Hero Blog 1
9/10/2012
Xeno checks in from Portland with the Anti-Hero team.
In route to our first spot—guess where?
A crash landing at Burnside!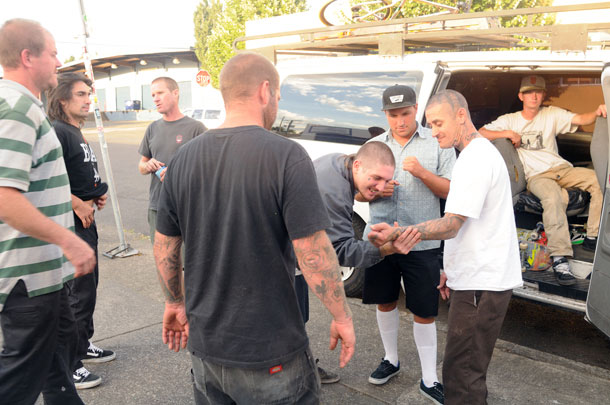 This cruster lost her seat but we had no time to help her find it
Nah, Lil' Robbie is this tall. No no no—he's this tall
Time to look for another spot
2/21/2023

Kevin Shealy got the keys to the van on his first big project as TM. Managing oversleeping and underproducing is one thing, but how do you keep morale up after Hoban stacks at your spot? Find out in this piece from our March '23 issue.