Lizard Passion Blog 6
2/23/2012
The last stop of The Passion Trip was in Las Vegas, Sin City. Perfect for this crew to really let loose. After a night and a day it was time to take it to Pharmacy, and with the front entrance blocked by an overflow of fans, the guys started it off in the back lot with a celebratory shotgun session.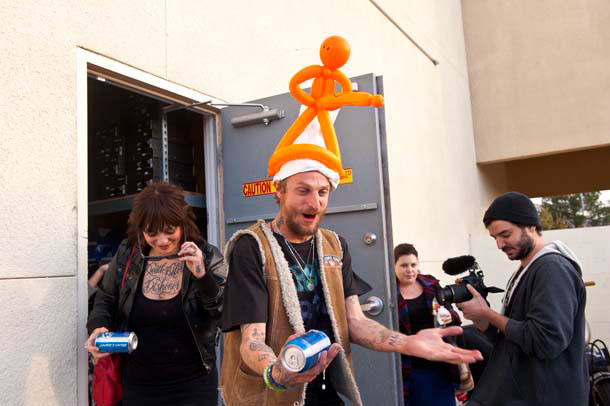 I can't believe its almost over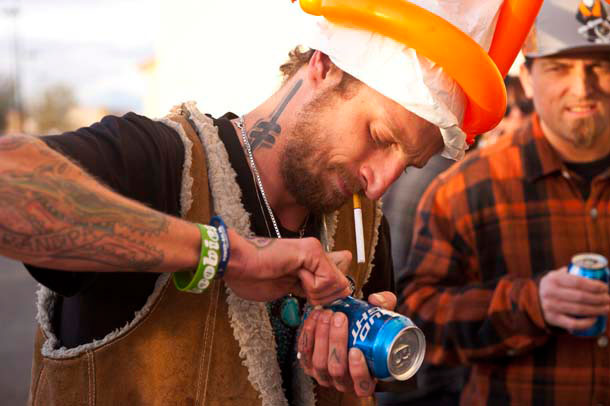 The key technique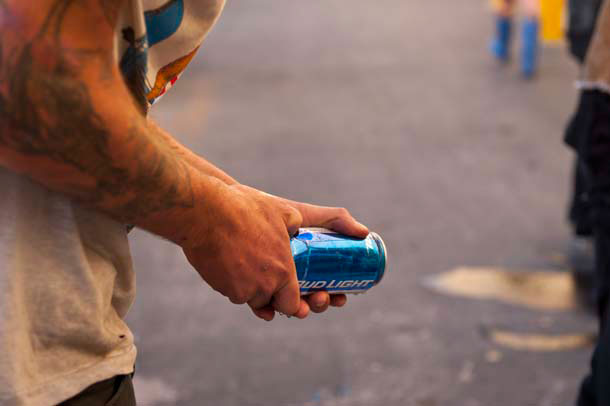 The renegade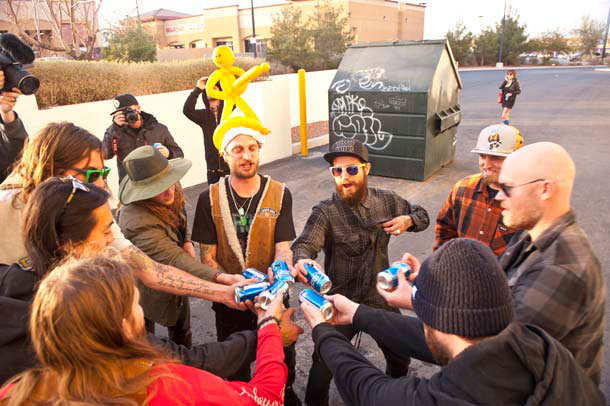 Cheers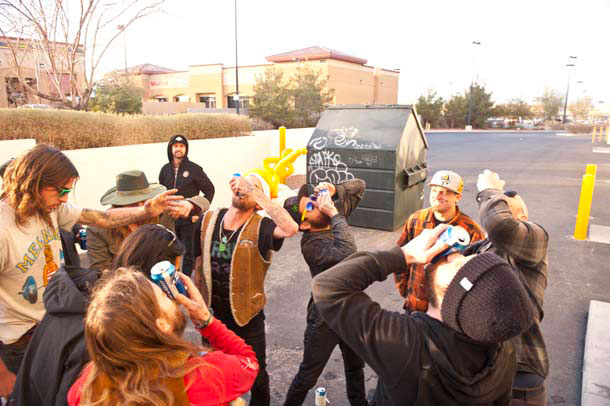 And chug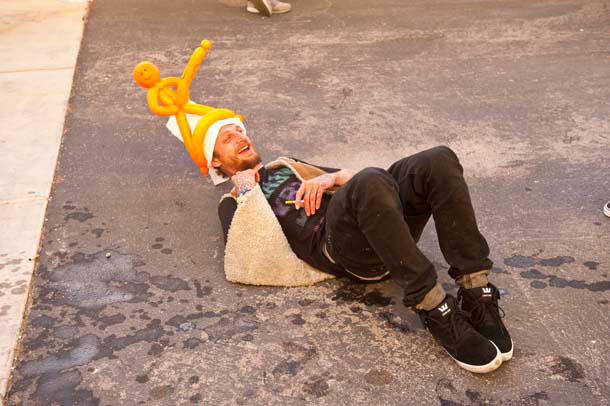 Having a good time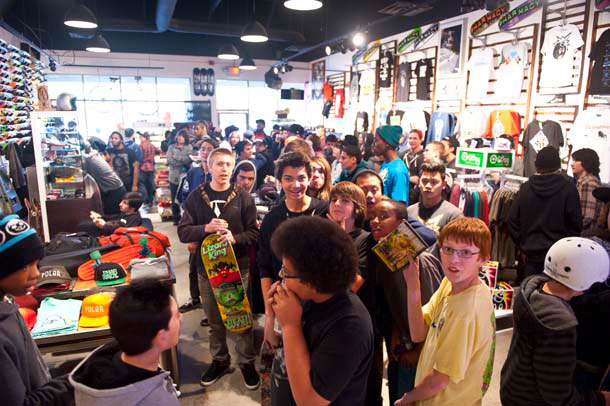 The fans await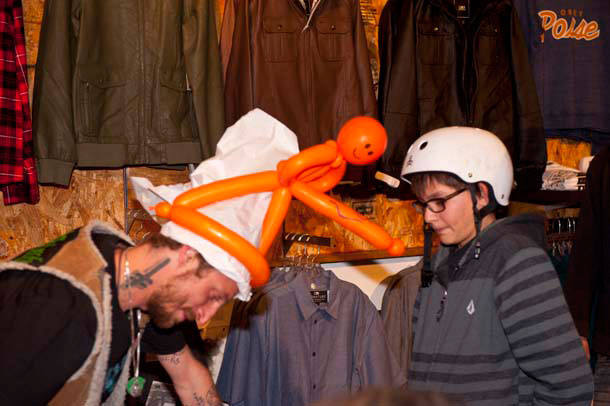 Now for the balloon hat weirdness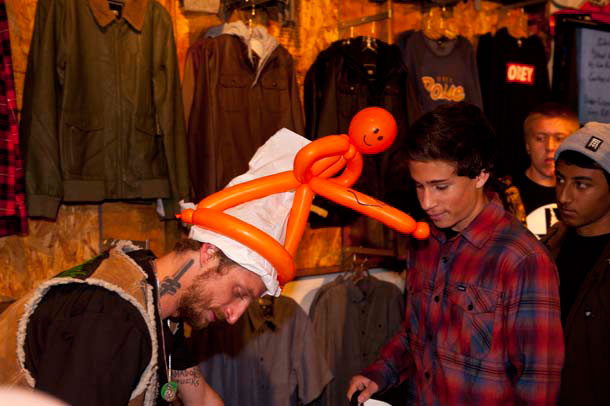 Yup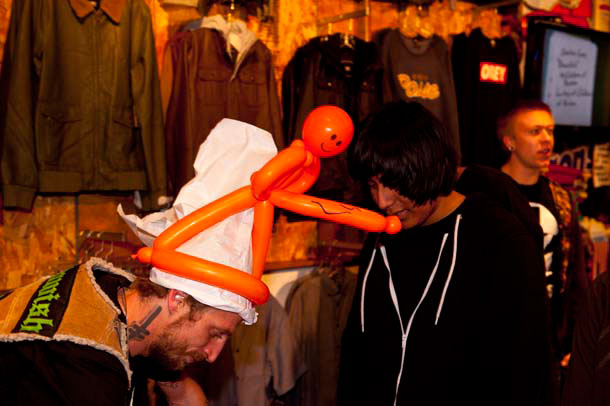 Not sure if anyone really paid attention to the hat, or if they were just to weirded-out to say anything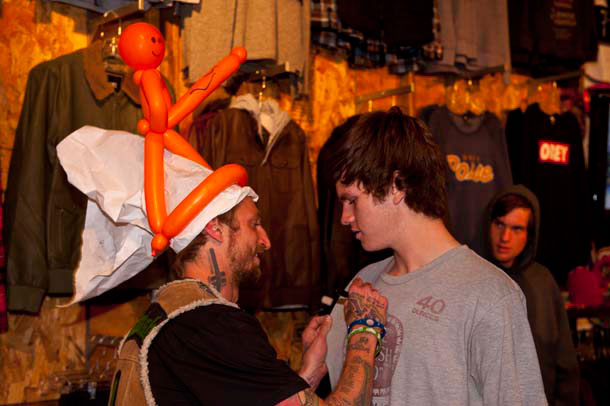 This guy had a good avoidance tech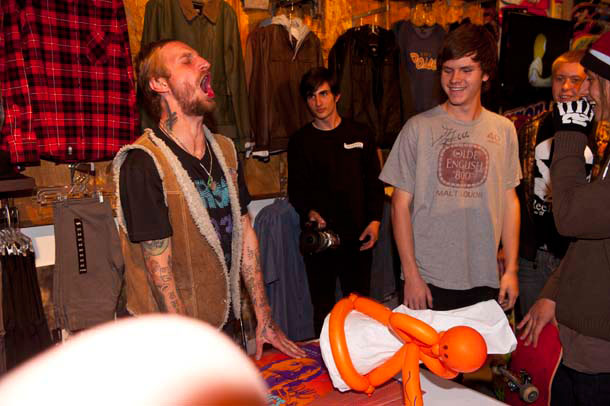 Boooowwww!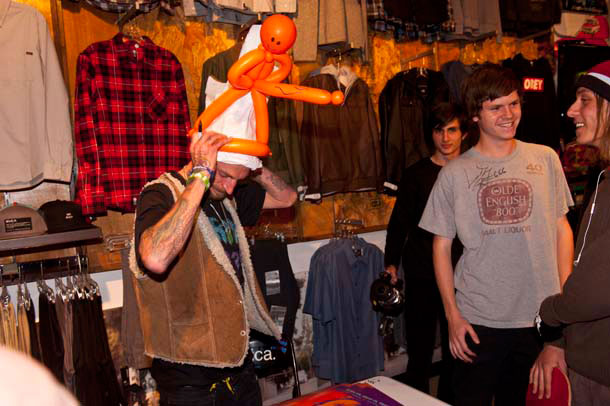 Oh yeah, where was I?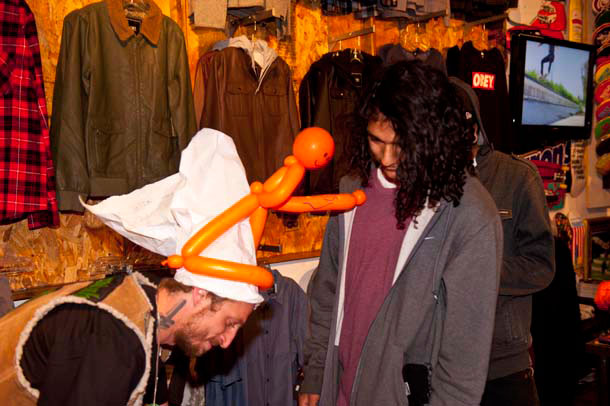 Back to the grind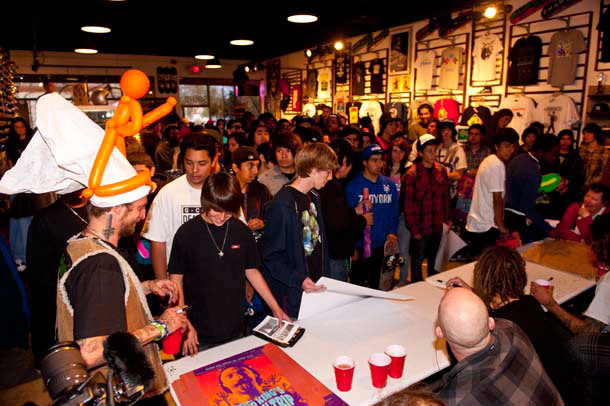 Several beers later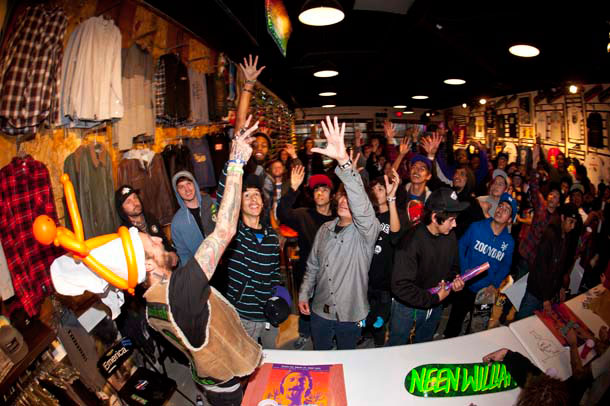 In-store product toss could easily lead to looting
7/24/2015

In this era, these were not your average demos. Deathwish was a new team filled with hungry rippers and Baker was already stacked with legends. Special mention goes to Lizard King and, of course, The Boss.