Loud x Cheapo Fundraiser
10/04/2016
Last Friday, Loud and Cheapo Watches threw a fundraiser/product launch party. To kick off the party they held a raffle with all kinds of radical art and product donated from different companies and artiss: Gonz, Burnett, Neckface, Atiba, Jon Coultard and Jason Jessee were just a few of the epic humans who pitched in some art. DLX, Stance, Cons and Fender guitars all kicked in some product for the raffle as well. It was such a good night. Loud and Cheapo raised around $1,300 bucks for the cochlear-implant foundation, Let Them Hear, that helps the deaf and hearing impaired. Free tacos and beer really brings people together for good causes! Endless tacos for three hours and over 800 beers served made it an epic night! Thanks to everyone who came out to support the cause! —David Broach
The calm before the storm, prepping the beer


Viktor for Cheapo Brand knows you gotta pay to play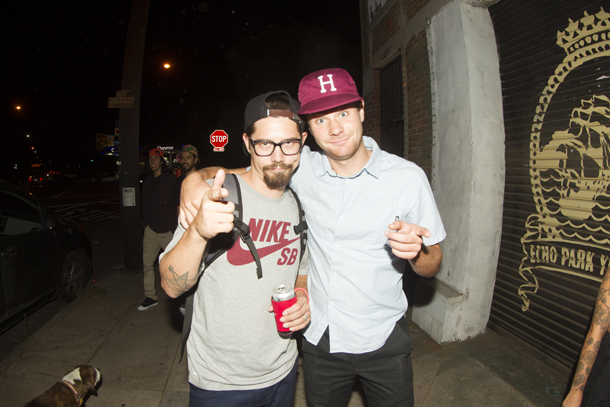 J-Brock and Jake Anderson
Huf Haydden, Jack, and Robbie getting in on some free beer action


Stuff is hung and ready to show
J-Roy staying hydrated to show his support
Two of the best that Ventura has to offer, Thor and Mike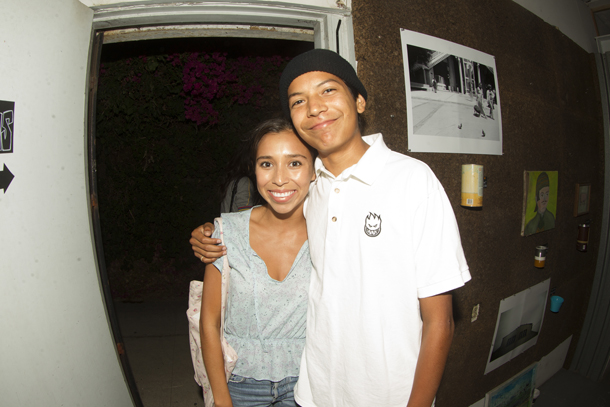 Louie and Love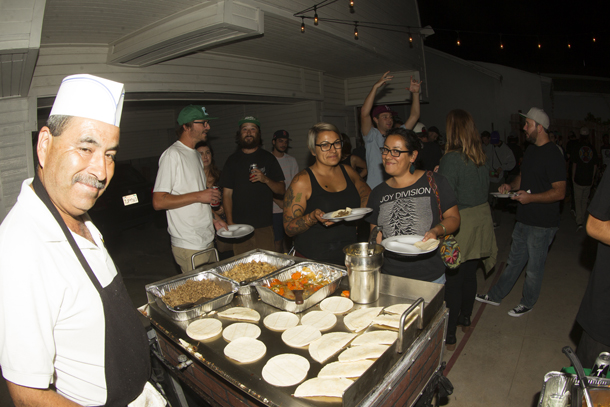 Free tacos are always good
High fives's to DJ Nuge
The Hambone clan came to win. Joe, you should know to look into the camera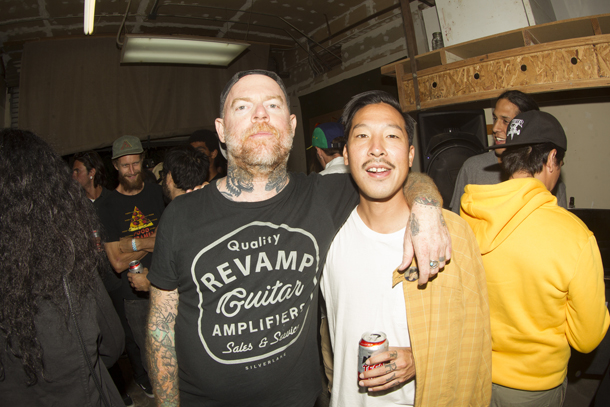 Roger and Shimizu
Dune trying his luck with the Gonz piece
The Boosh with some cooler people behind him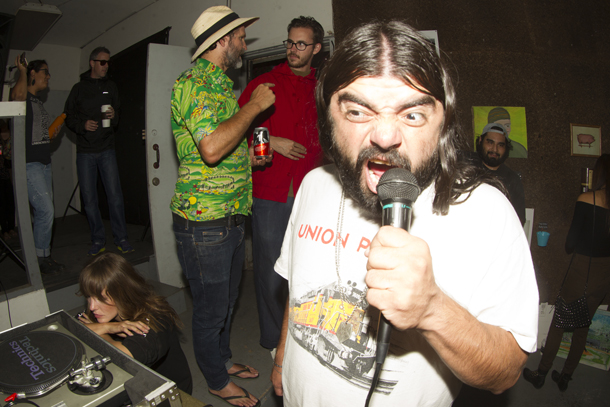 Neck on the mic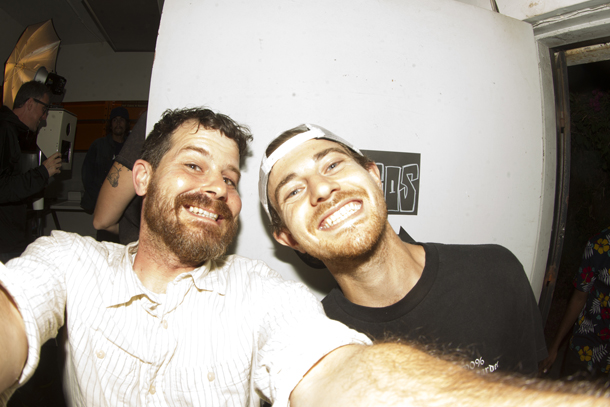 Selfie stick not required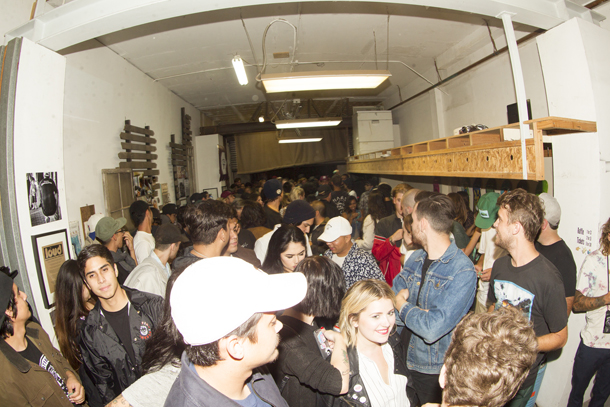 The place was packed
DJ from Kingswell showing up to support
Jamie Tancowny and Julian Davidson coming in hot
Mike with a cheers to Stevie and Windsor with the tip


Clint Peterson hard at work. Is this the line for the tickets or the line for the beer?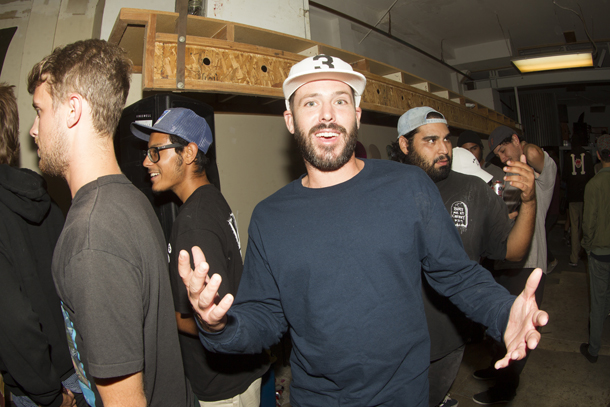 Pete
No idea what this is about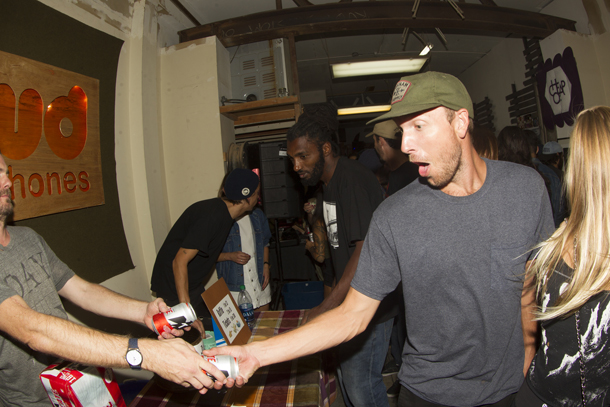 Robbie got the last one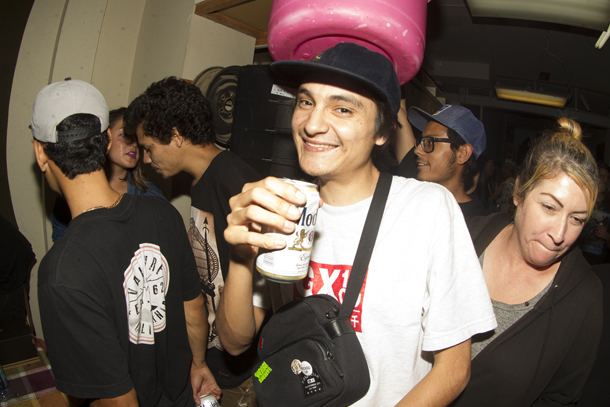 Stevie brought his own
Mike Anderson's older sister dropping a ticket in for the board buds
Lenoce going for it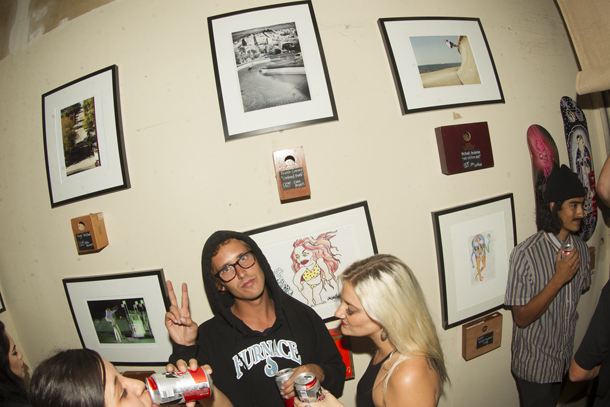 Juju is an art connoisseur
Braydon with a hug for Mike
Boosh was the first winner. He won the photo of Gerwer bombing Lombard St.
Mike didn't believe him so he had to show proof
Boosh also won the next one. Luck has been on this guy's side for a long time. He took home two hill bomb photos: Burndog's Nuge hell bomb, and the Frank/Lombard St. shot
Another winner, winner, chicken dinner
This guy won a year's supply of Stance Socks
Neck about to raffle off the piece he donated


Big winner of the Neck piece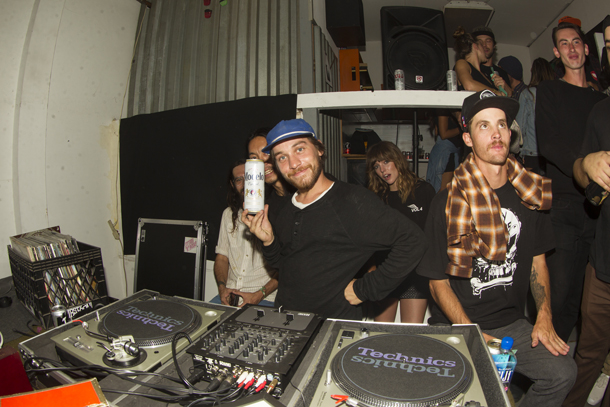 David Reyes won a Modelo
This lady wins the watch and the board buds


Mike's sister won his cover photo shot by Jon Coultard


Big shoebox full of money for the Let Them Hear foundation. We made 1,300 bucks for them


800 beers later and that's a wrap! Thanks to everyone that came out


8/08/2022

Vans' Downtown Showdown returns to the sand with a flood of familiar faces and some surprising new ones. Does this mean America's back?! Burnout investigates.