Sneak Peek: February 2011
12/28/2010
The only other two-cover-in-a-row dude, ever, was Neil Blender. Grant Taylor makes it look way too easy out to 50-50 in the SLC. King of the Road mags are rolling off the presses, on-line webisodes start in January.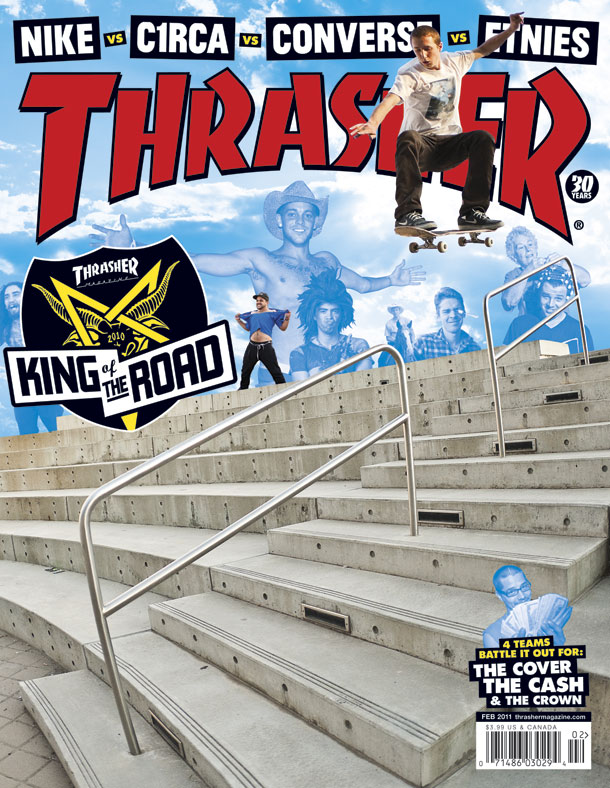 Why not
subscribe today
and save over $45 off the newsstand price? You'll get the mag before anybody else, pay less than a buck fifty an issue, and also score your choice of a free 30th anniversary Neck Face t-shirt or any Thrasher DVD.
8/10/2021

Greg Hunt has a ripping legacy as a pro skater and he transitioned smoothly into one of the most respected videographers out there. And you know he's met characters along the way.