Sneak Peek: February 2011
12/28/2010
The only other two-cover-in-a-row dude, ever, was Neil Blender. Grant Taylor makes it look way too easy out to 50-50 in the SLC. King of the Road mags are rolling off the presses, on-line webisodes start in January.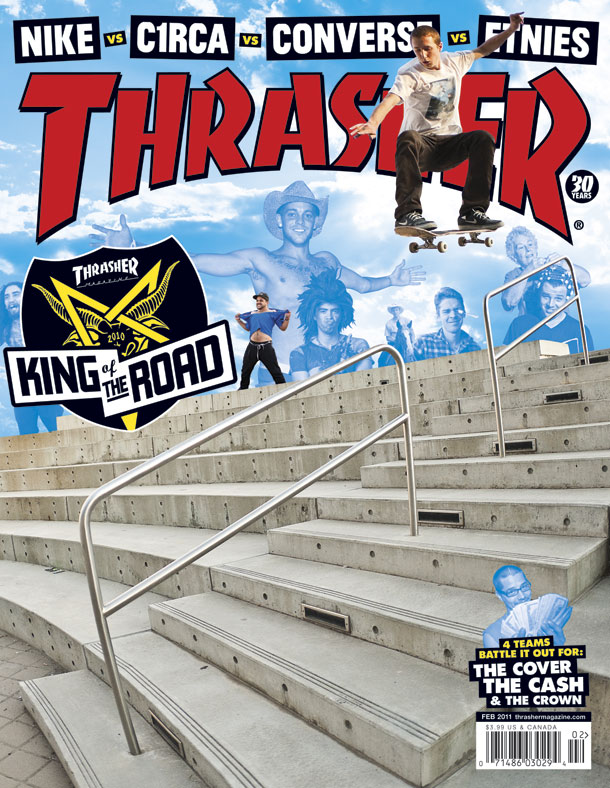 Why not
subscribe today
and save over $45 off the newsstand price? You'll get the mag before anybody else, pay less than a buck fifty an issue, and also score your choice of a free 30th anniversary Neck Face t-shirt or any Thrasher DVD.
6/24/2021

Ishod, GT, Fabi and the Monster team fire off massive airs and test out our new Hubba. We might need a new roof after this session.