Sneak Peek: October 2010
8/30/2010
Here's a look at the cover of the new October issue featuring Andrew Reynolds doing a huge fakie flip.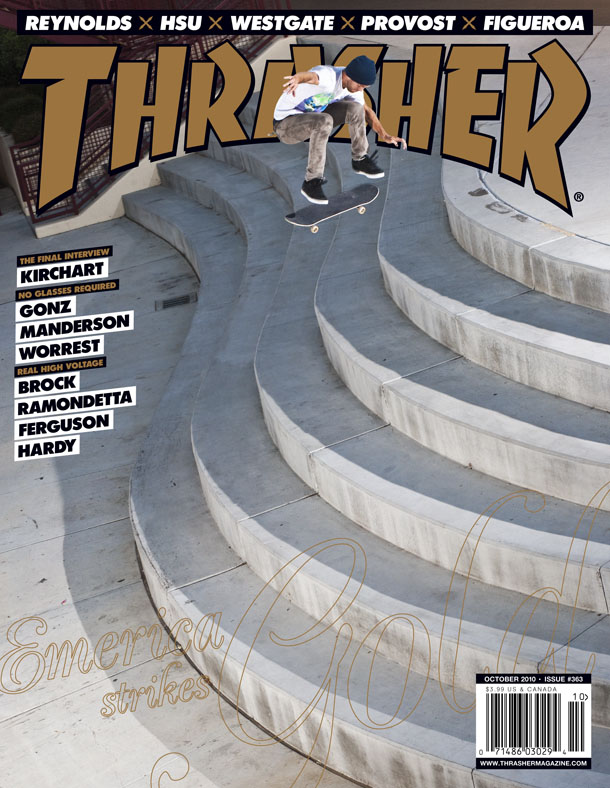 Why not subscribe today and save over $45 off the newsstand price? You'll get the mag before anybody else, pay less than a buck fifty an issue, and also score your choice of a free Thrasher Flame Logo t-shirt or any Thrasher DVD.
10/01/2021

The Boss calls back to The End with another curb-cut bush jumper for Indy.