New Balance's "Tricolor" Premiere Photos
7/13/2017
A new PJ Ladd part… and that's not the big surprise? New Balance premiered their latest video Tricolor last night featuring Franky Villani, Flo Mirtain and PJ Ladd as well as shocking the hell out of everyone with a new edition to the team. –Ben Karpinski
Quick stop at the New Balance office on the way to the premiere
Wait a sec, is that???
Brandon Westgate!
First day on the job and he is straight to work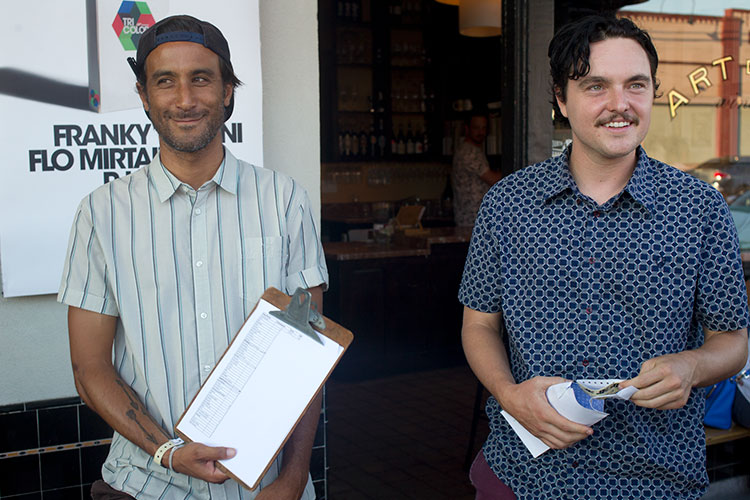 Later down on 4th Street, Tim Tim on door duty with Gordo
Next door, Jason Rothmeyer was having a photo show with all his wildlife gems
All printed onto metal no less!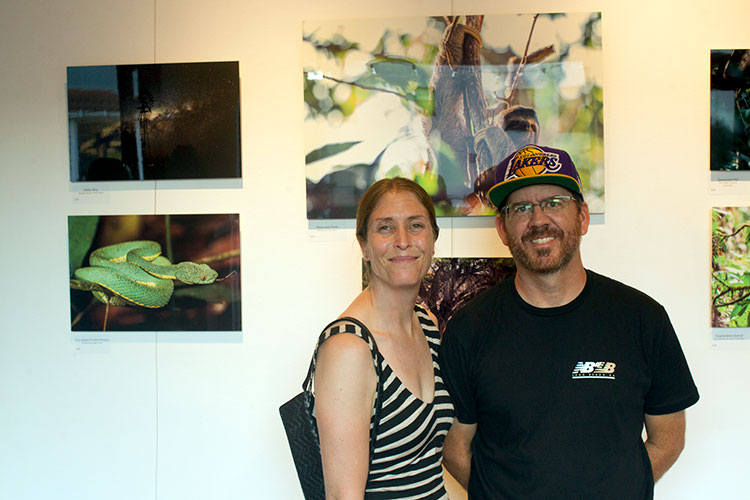 Nice work, Roth' man
Shoes turned out great too
Back at the Art theatre, the place was getting packed
Cold War survivors, Tom K and Jamie Thomas
Holy shit, there is really going to be a PJ Ladd part tonight
Digging the vacation Arto look
Long Beach ledge murderers, Matt Miller and JP Souza
New Balance crew everywhere
Messina and Schultz
Black Box alumni
Franky making sure everyone is getting in
We need Flo in there
Spotted the Element crew inside
Big night for Rothmeyer. Before the video they played Jason's Halfway To 90 part
Then it was the main event. Tricolor coming soon to the Thrasher site
These guys always come through with the best videos
These four killed it. Congrats on the video, guys
1/03/2023

Big Nakie is back with another New Year's Bottom Feeder experience featuring some of our favorites alongside a new fictional freak.