Nyjah Shoe Party
6/03/2013
all photos: David Broach @davidbroach

Skateboarding's elite came together to party down with its prodigy on the release of his first signature DC shoe. Congrats Nyjah!

OMG is that Nyjah?!?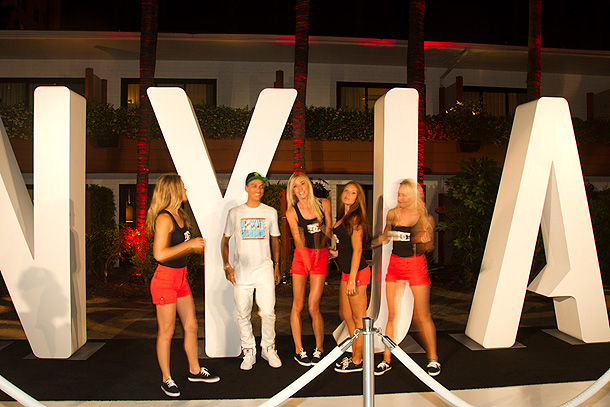 Sure enough.



Rob Dyrdek in the house.



Even Bam came out for this one.



Josh showed up for the free food.

These two show up for free booze.



Dylan Radloff triple fisting.



Fucking wow!



Jake, Matt, Wes, and Jamie.



Danny Way takes a moment with his lady friend.



James Riff, David Loy, and Mike-Mo.



Jeff Lenoce



Lopez, Copalman, and Ellington.



Only missing one McClung.



Romar and Darien



Strubing is everywhere.



Terrell Robinson.



In the end, Nyjah got his cake face on.

7/31/2020

The Mafia delivers another absolute banger. Brandon Turner kicks the doors open before Alexis Ramirez and company burn the entire town down. Throw them hands up!