Pretty Sweet Tour: El Paso
10/24/2013

Hammeke jumped on the Pretty Sweet tour to bring you a photo update from El Paso.




Texas frying pan equals time for super soakers



Mikemo goes to the van to open a newly arrived package



Fresh T-shirts



Let's try this on



Lookin' good there



Bringin the box up for the boys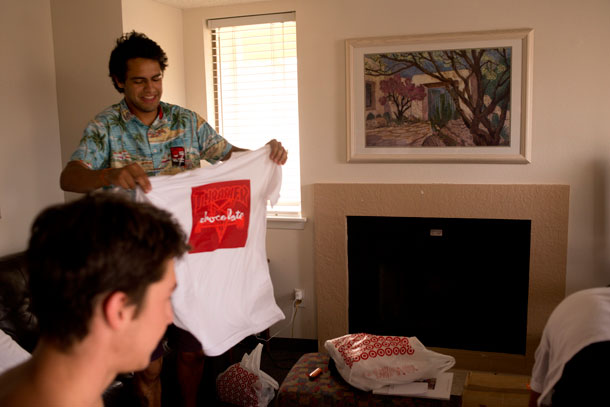 Is there a Chocolate one



Cory loves the Cornholio



Off to Crooks skate shop


Another heart throbbing for Mikemo



Several hours of signings



Finishing the final touches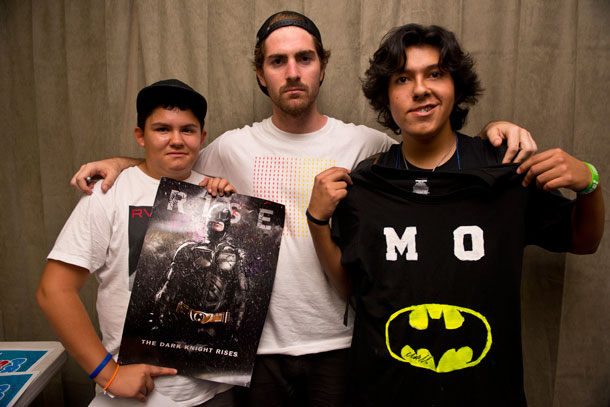 More custom Batman creations then off to the demo



This one was "from fakie"



This was "to fakie"



Aiden gets front blunted



Carroll knows when it's time to give 'em what they want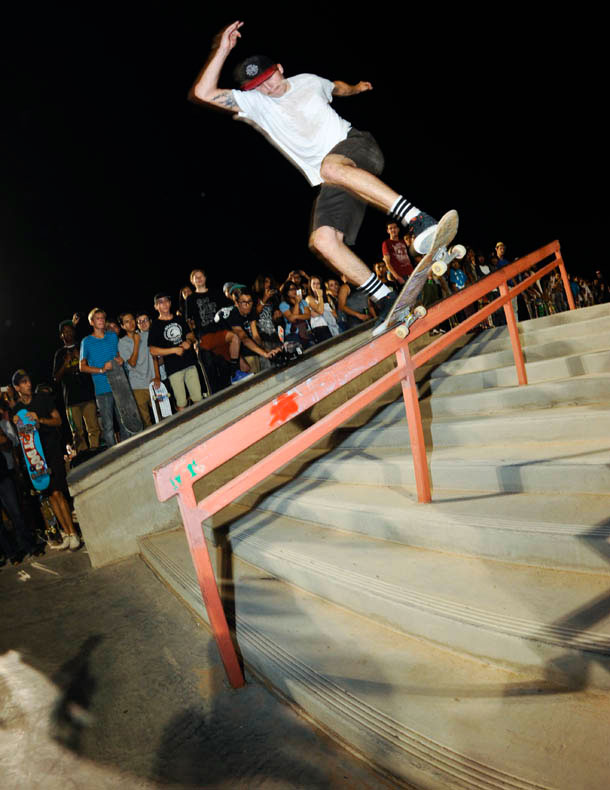 Then to the bigger set, Elijah gets right on it



Most of Cory's moves come out of nowhere and are first try. This switch backside flip was like that.



Stevie was on a tear and was looking to be the "shut it down guy"



Locals gotta try to get thier licks in


Then Mikemo's hard work paid off with this show stopping nollie front heel



Rick approved



"Everybody circle Carroll!"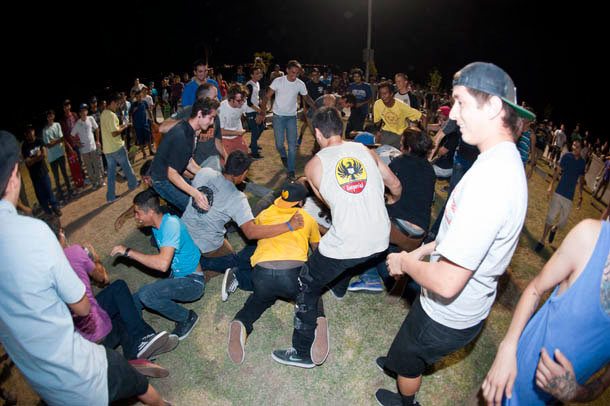 "Now attack him for that board!"



Logo placement



Ey man that was mine!



Push-ups for product



How am I doing!?



'Till next time
10/04/2021

Ronnie gets to work on the pool beat straight out the gate, followed by timeless stylings from Knox, Foy, Allysha and the esteemed Dickies team. Wallin shuts it down with one of his finest displays to date.