Real Demo Photos
7/08/2013

Almost the entire Real team was in LA on Saturday and they did it big at Stoner Park. The main event was the announcement that Jake Donnelly is now pro for Real! There was a huge turn out for this demo/race/chicken wing eating contest/Jake turned pro radical day!! Thanks Real for the good times.

Photos: David Broach | Instagram: @davidbroach




Saw Chima and Massimo, blogged 'em



Lots of little guys made it out to the demo



Like J Brock needs a mega phone



Enigerzer Bunny and Ishod share the same power supply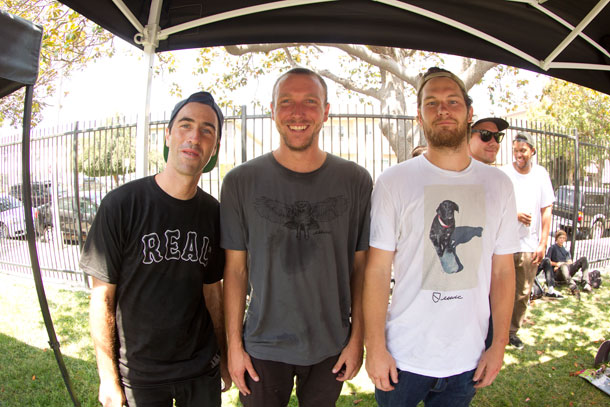 Hey guys stand there and get blogged. See that dude on the right, GO WATCH HIS-PART NOW



The man of the hour. Congrats Jake on turning pro!!



Biggs always on the hunt


JT Aultz, over the top noseblunt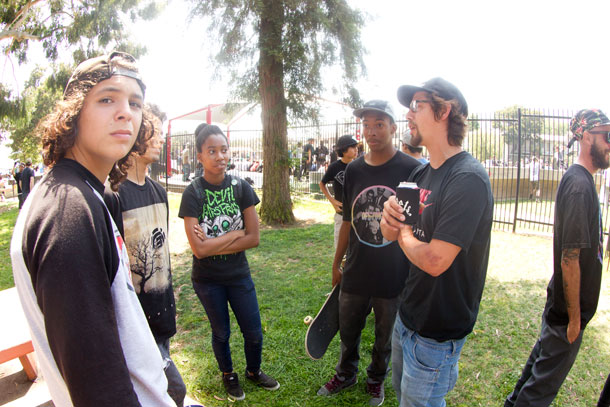 "Well kids, what it takes to be pro is..."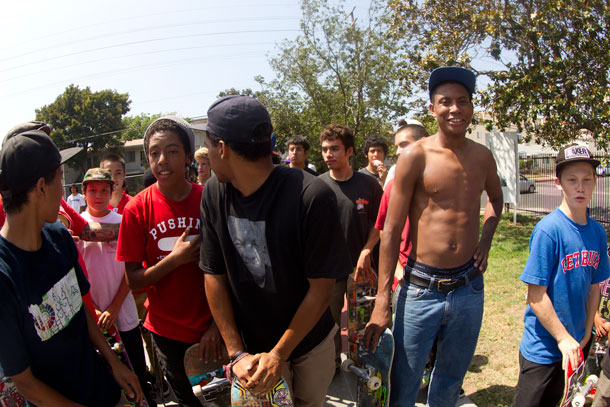 Mic and Darien had kids race the pros. These kids didn't stand a chance againt the enigerzier



Jim stood at the finish line and handed out free stuff to the winners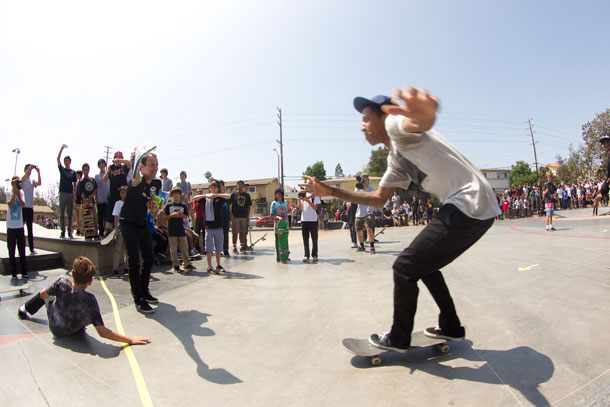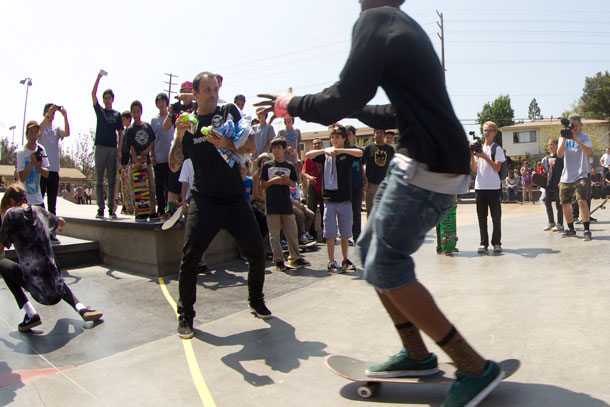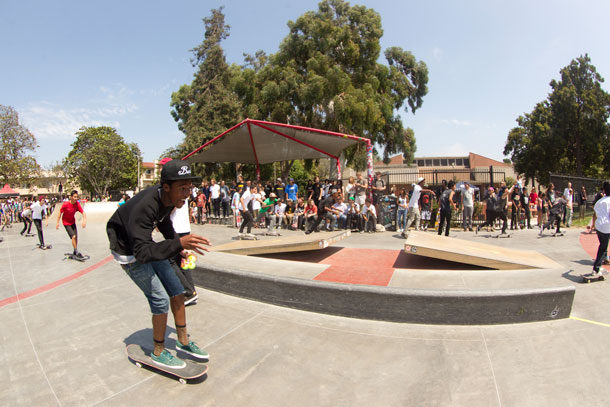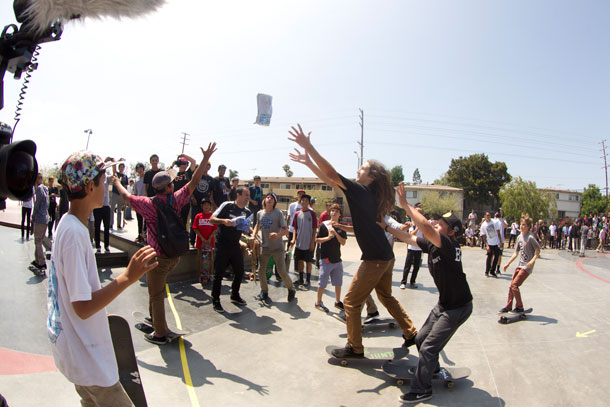 Jim retreats as the choas kicks in



Course is jammed



That crazy Massimo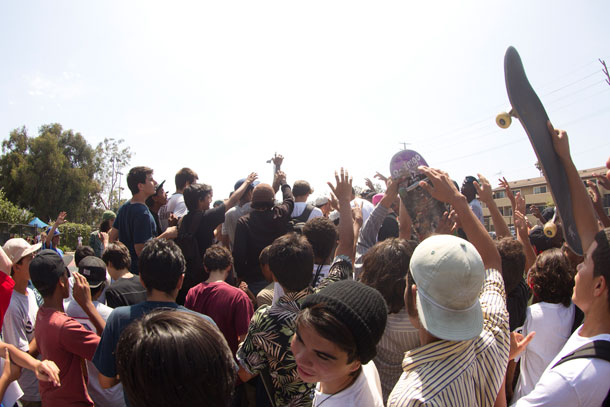 This is all I could see for a while not sure what was going on



The REAL guys had a chicken wing eating contest!



Mickey picking out the contestents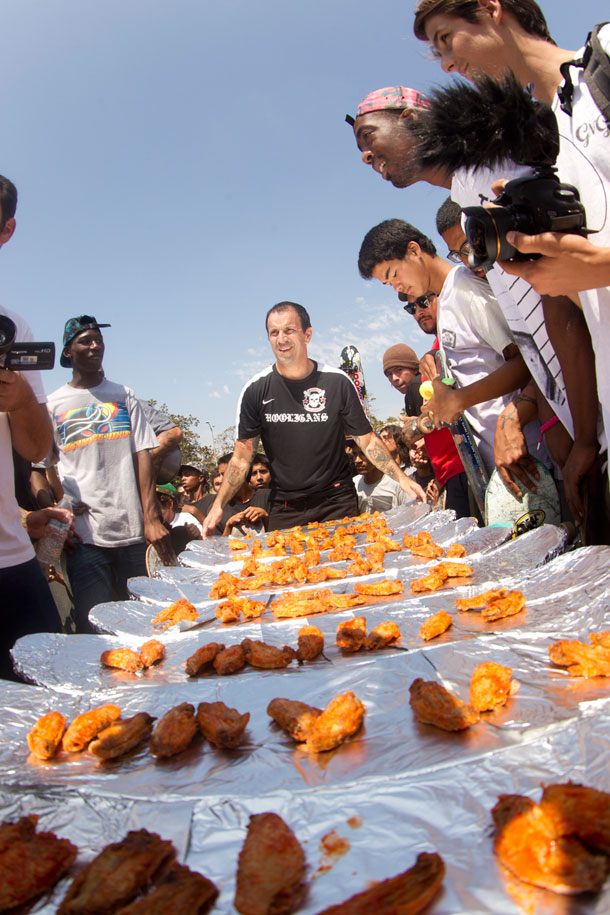 Foil-makes-a-good-fill-light.-Don



Reda is famous



Evidently, Jake got a cake smashed in his face for turrning pro. I missed it. This is a photo of Morf showing his photo to Jake. Close enough, right?



Damn it! Davis rolled his ankle



Kyle Walker yo. Watch his part here



You already took my photo



And check got a photo of Dennis now this thing is over



Nope one more, can't forget these two! Nakel Smith and Peter Ramondetta

10/07/2016

The Southern skate scene is alive and well. From GT to Plunkett, Ostrander to Brock, Yoder hits record and watches the hammers drop.