Rumble in Ramona 2016 Photos
10/10/2016
The sixth annual Rumble in Ramona took place Saturday, October 8th at the Vertical Vampire's compound up in the hills past San Diego. Skaters from all genres and eras were in attendance: Sal Barbier, Wes Kremer, Matt Hensley, Mike Youssefpour, Peter Smolik, Sam Hitz, Allysha Bergado, Marius Syvanen and Max Schaff were just a few of the skaters spotted wandering the property. Of course there's a vert ramp to skate but the Rumble is about far more than just skating vert: hanging out with friends, rockin' out, checkin out some cars and dancing in the dirt all keep the crowds coming back year after year. —Joe Hammeke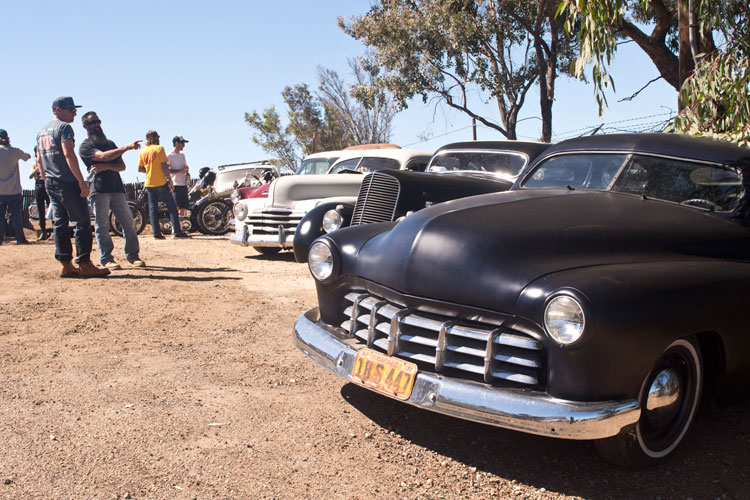 Some classic rides upon entry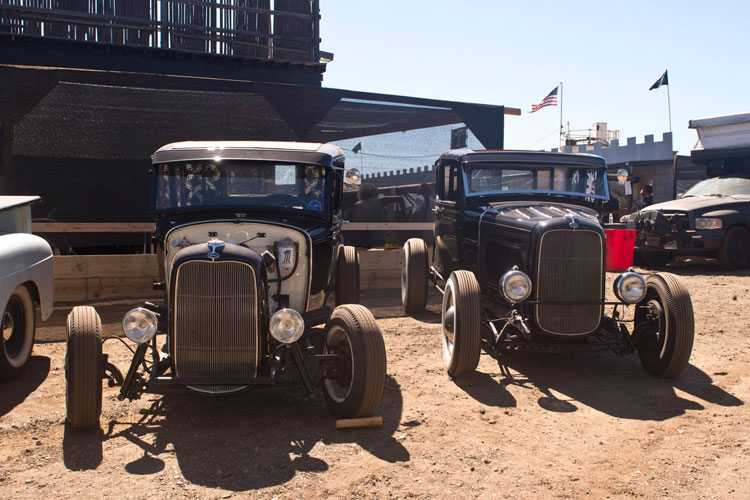 Hot rods and vert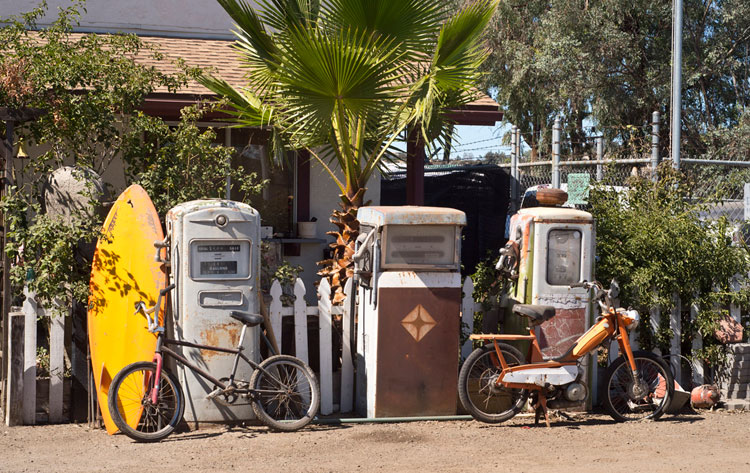 Fuel efficiency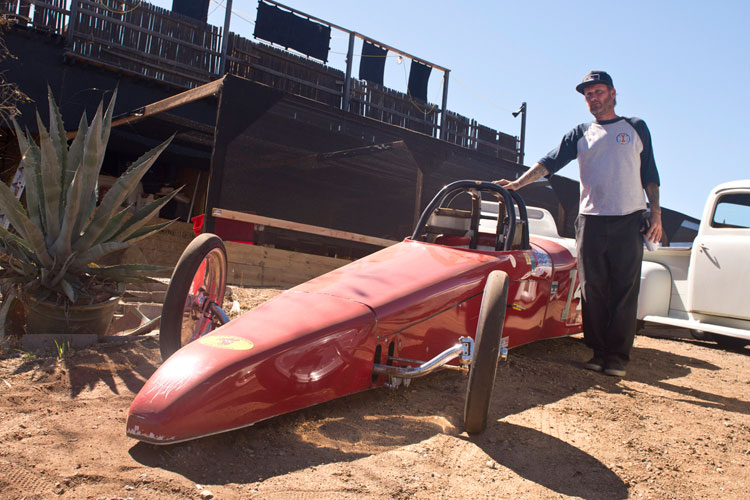 Lance Conklin and a dragster that attained record speeds at Bonneville Salt Flats this year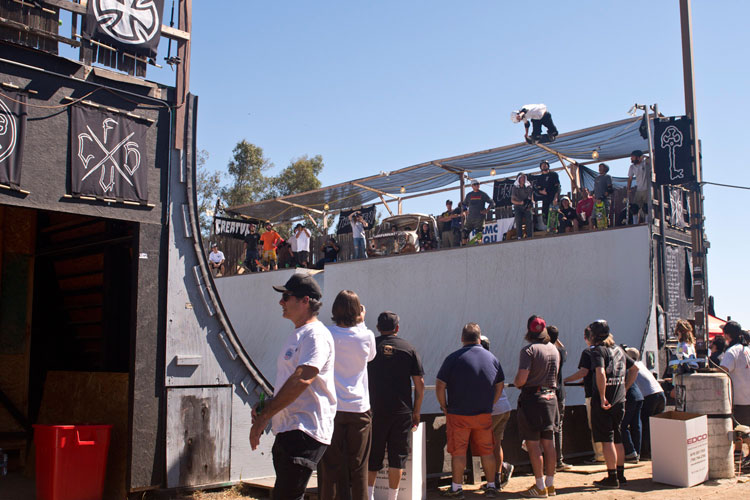 Lincoln Ueda is always attaining record altitude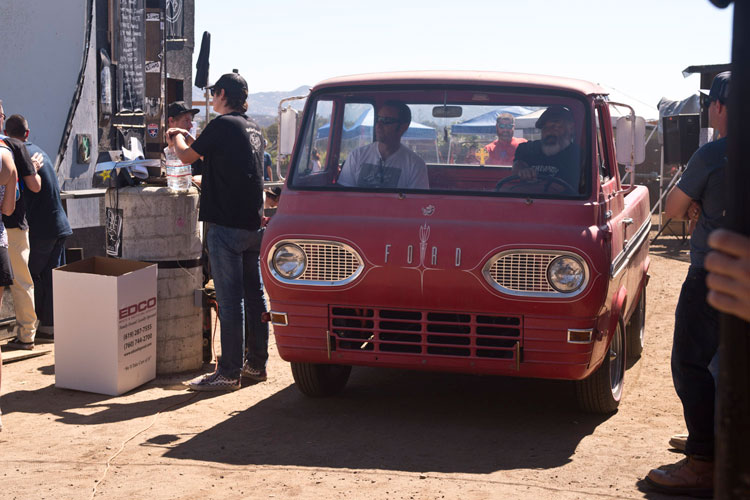 Steve Caballero and his 1965 Ford Econoline 5 window truck. 1965 was the only year with side trim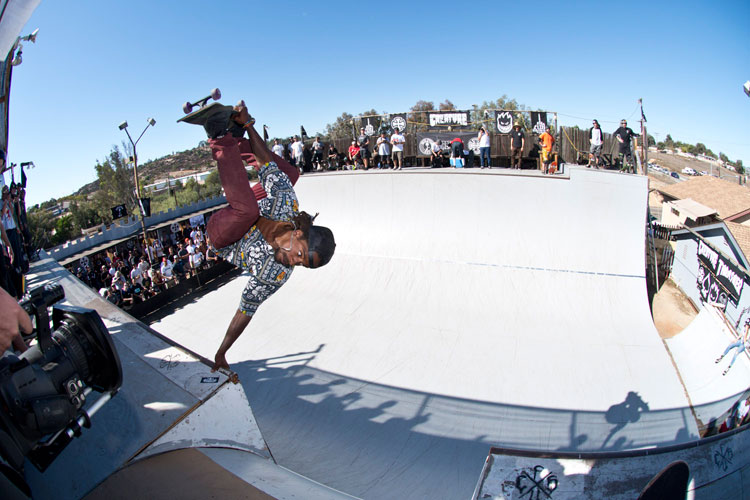 Demarcus James not only frontside inverted over the channel, but he also inverted into the channel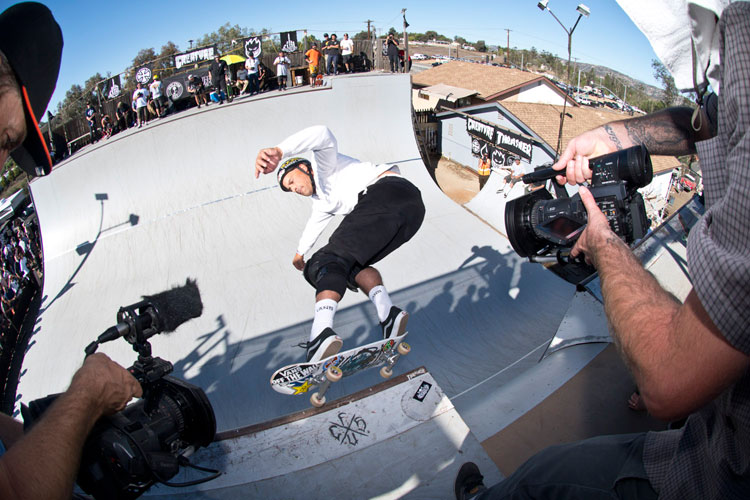 Omar Hassan, feeble fakie over the channel for maximum media coverage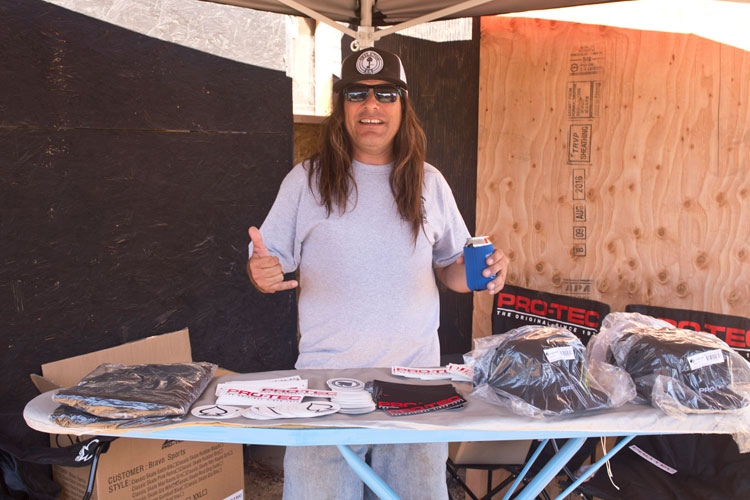 Jimmy Acosta manning the ironing board for Pro-Tec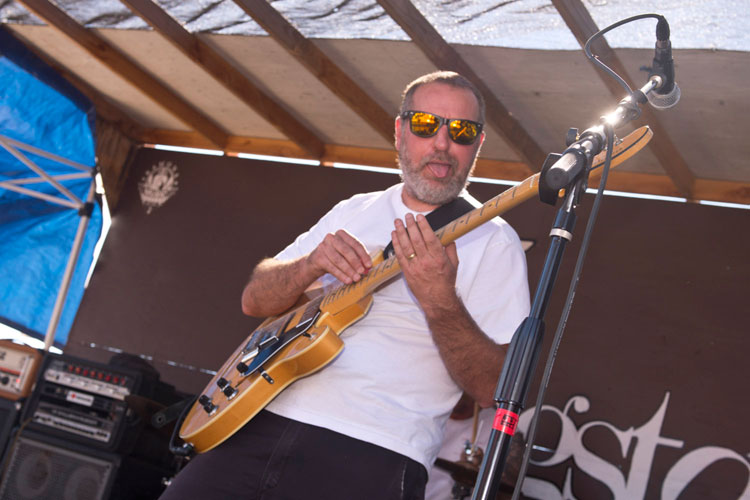 Master Lensman Ed Dominik scratches the frets for Wooly Mammoth and the Eggplants…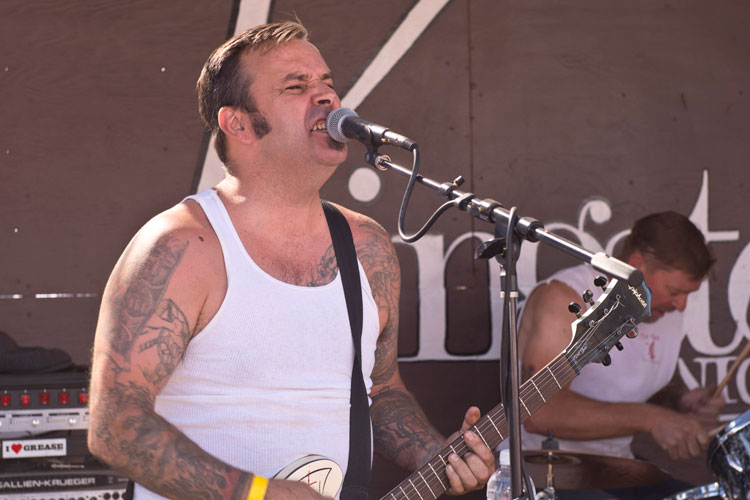 …while Jimmy Jordan belts out the lyrics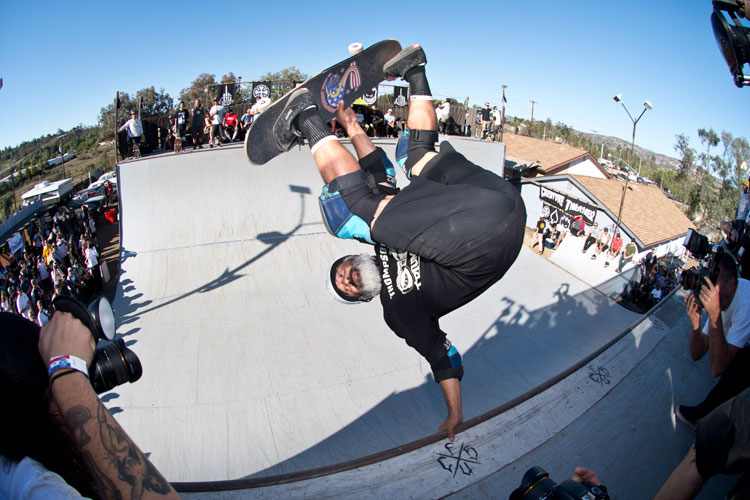 Steve Caballero and his classic frontside invert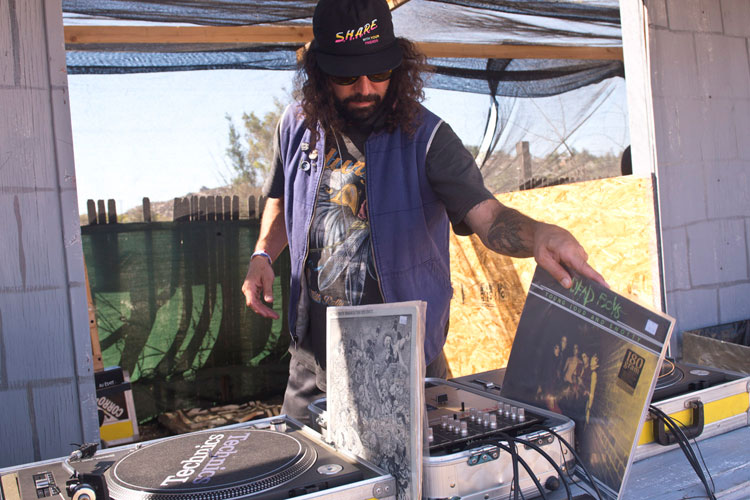 Al Partanen lining up the next set of tunes on the 1s and 2s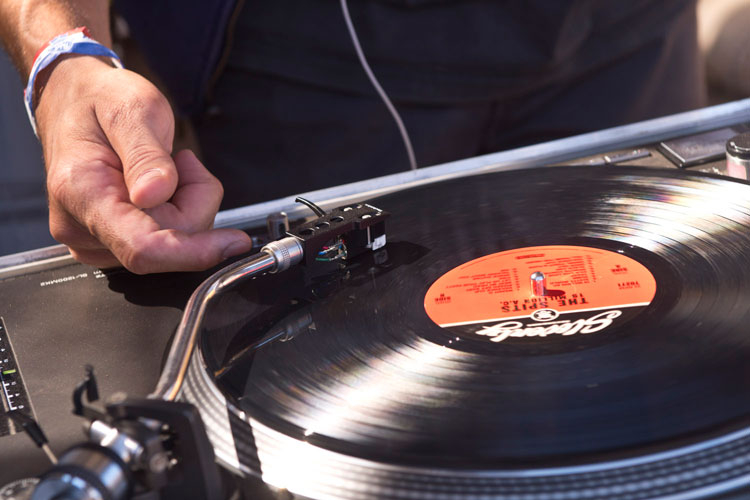 You know Al skated to The Spits in Creature's Born Dead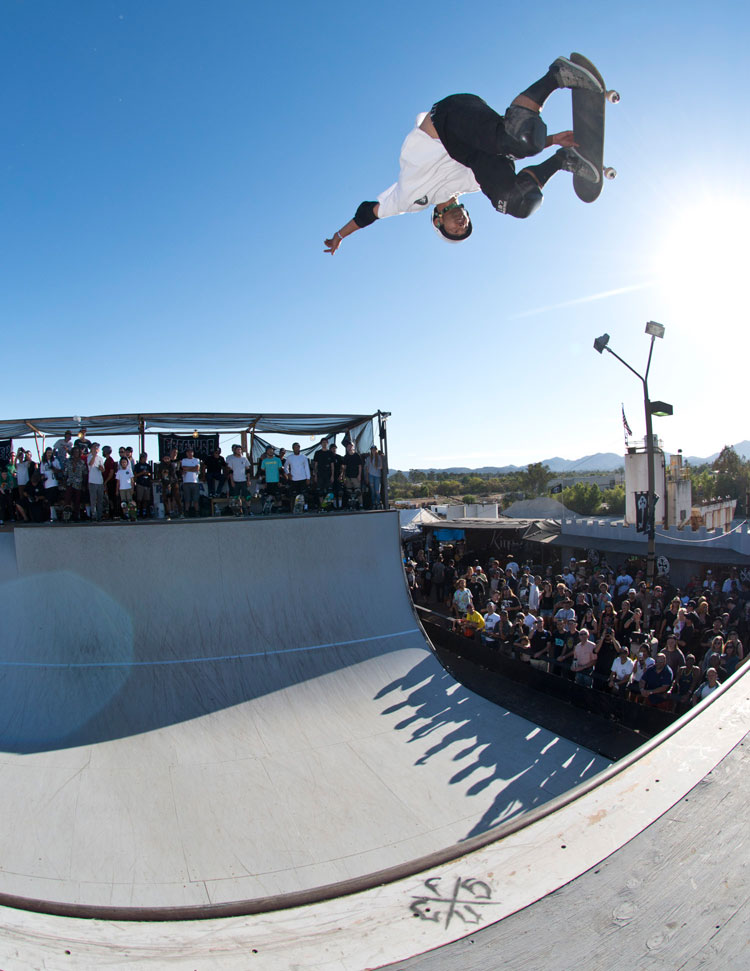 Lincoln Ueda blasting!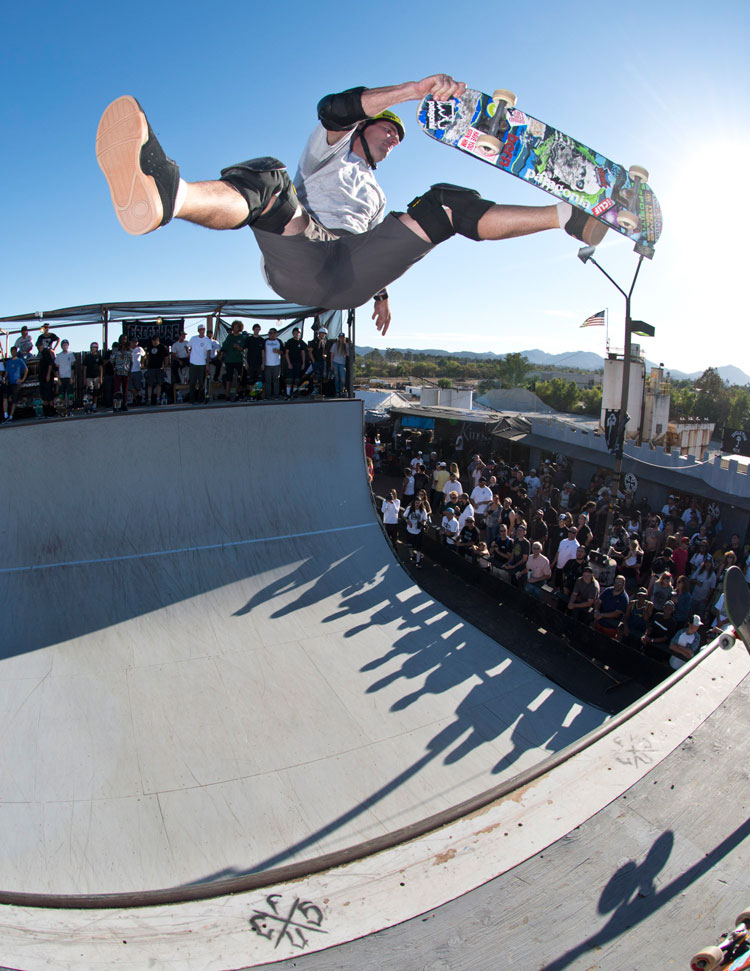 Of course he did! Andy Mac, Benihana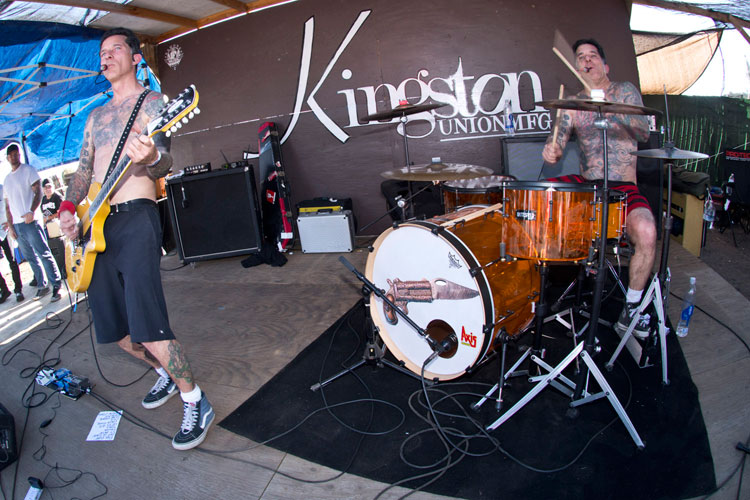 The Fuckin' Godoys. That's Knox's dad, Steve, on drums.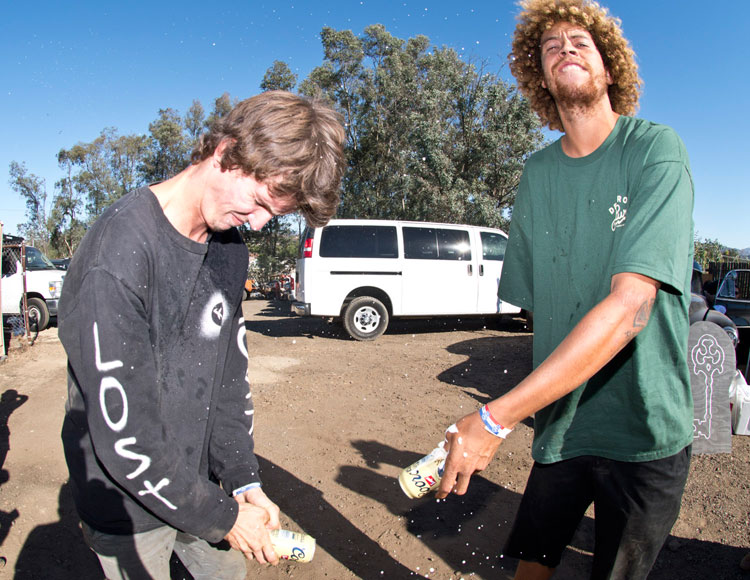 Keith Baldassare and Lefty, renegade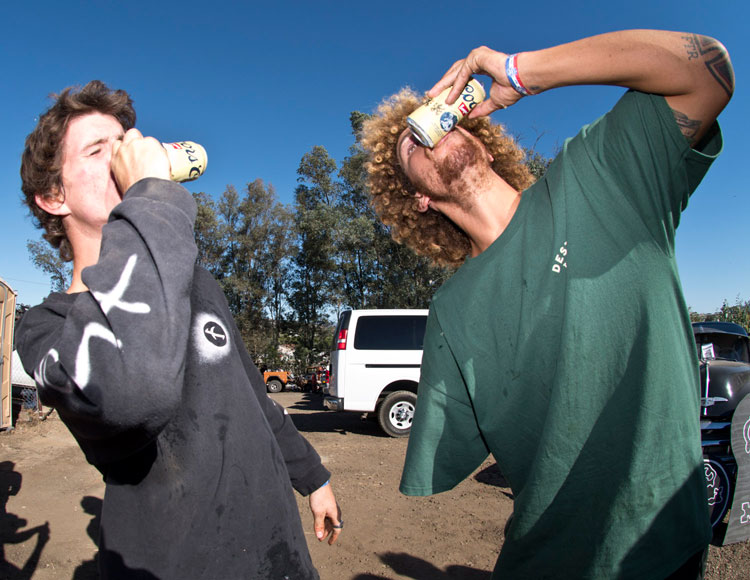 Shotgun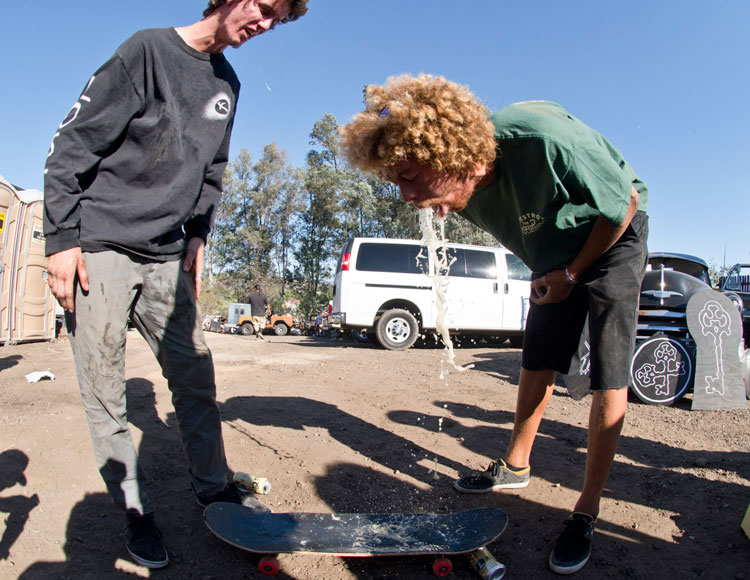 Puke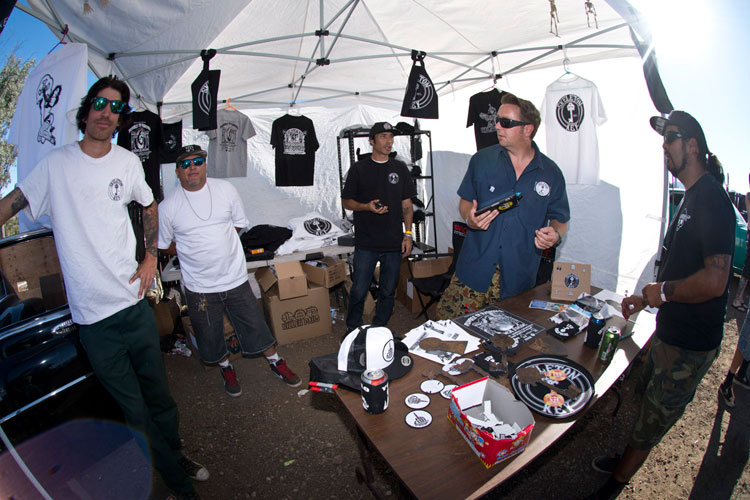 Skeleton Key booth sales, communications and management all in attendance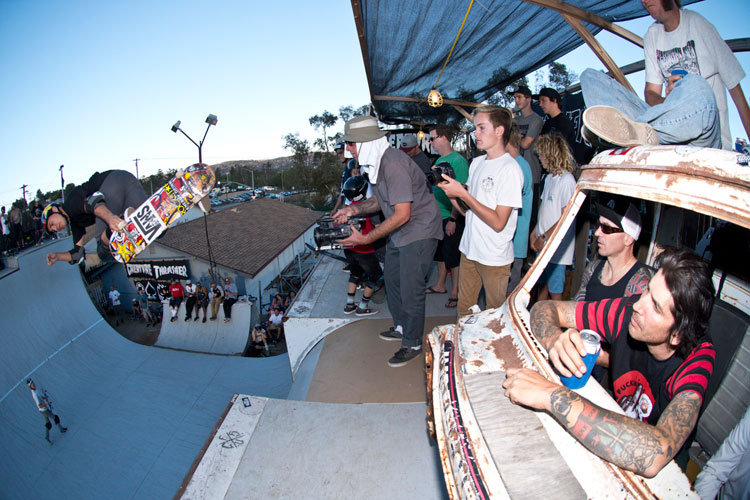 Navarrette took a break from skating on Saturday to make sure everything ran smoothly. Don't gotta worry about Alex Perelson, though. He's always smooth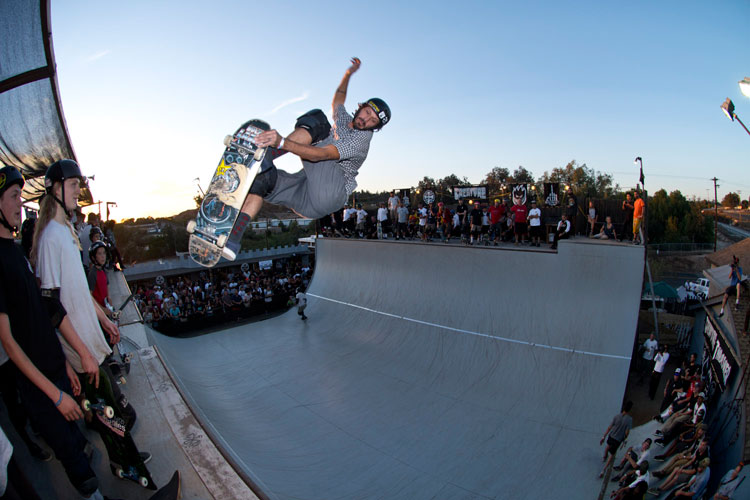 Bucky Lasek was blowing minds all afternoon 'til a dog ran across the flat as he was dropping in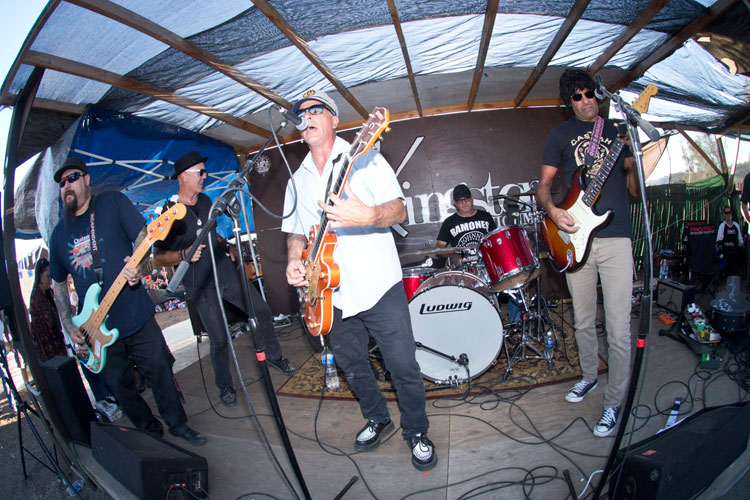 Screaming Lord Salba and his Heavy Friends, OG Thrasher Skaterock lineup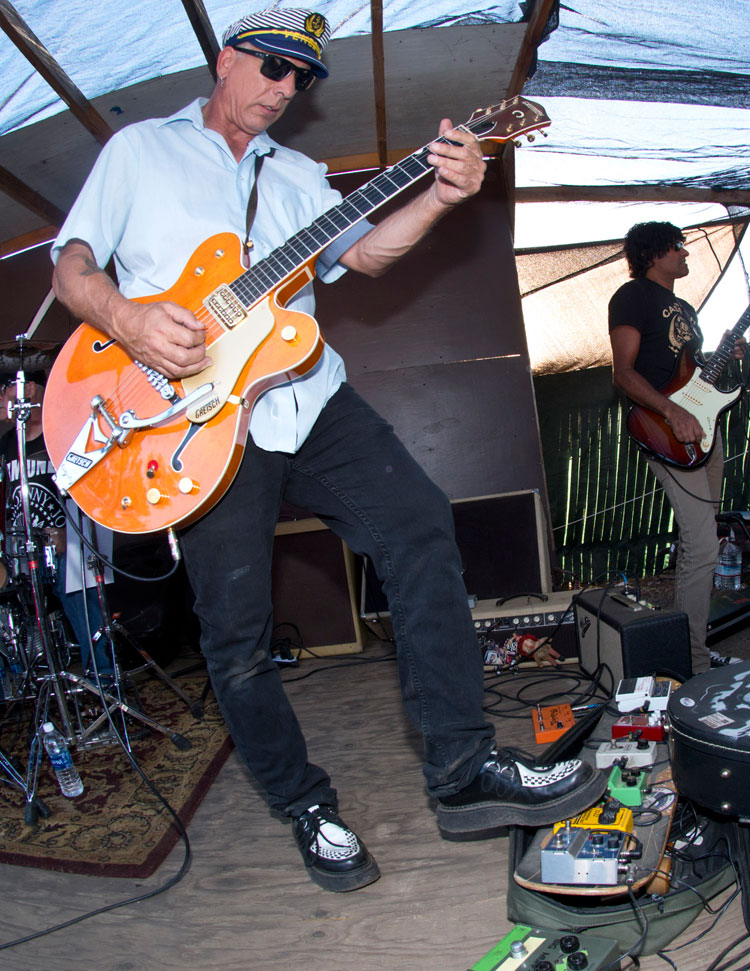 The only time a skateboard should have pedals attached to it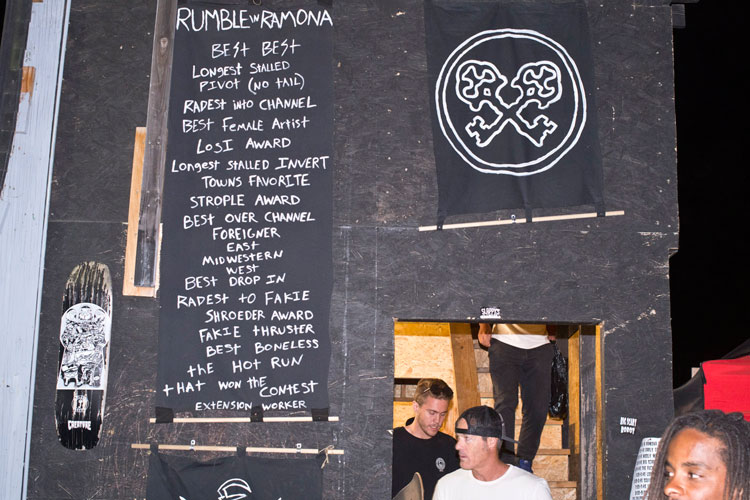 The list, in case you were hoping for an award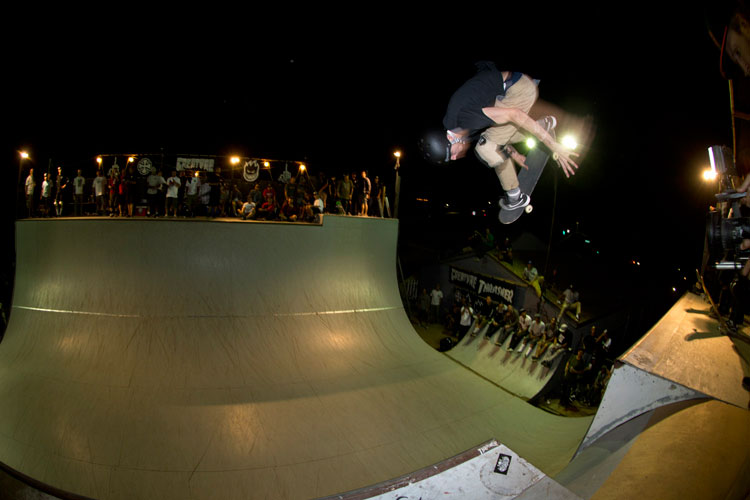 Clay Kreiner from South Carolina totally killed it. This huge frontside 540 was just the tip of the iceberg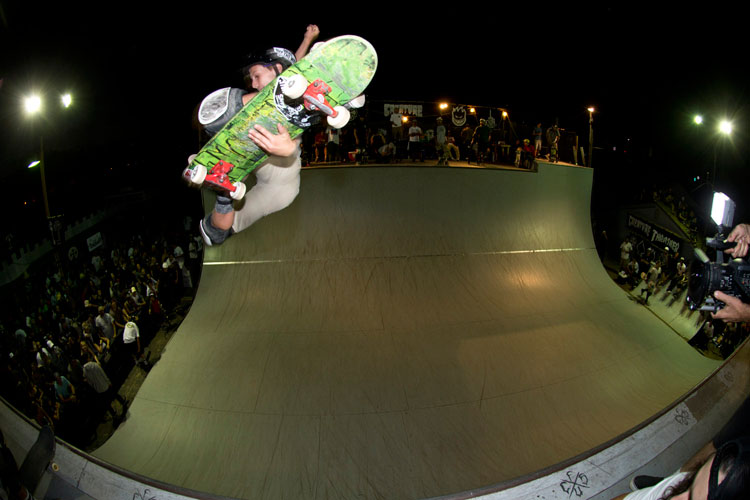 Young gun Tate Carew palms a stalefish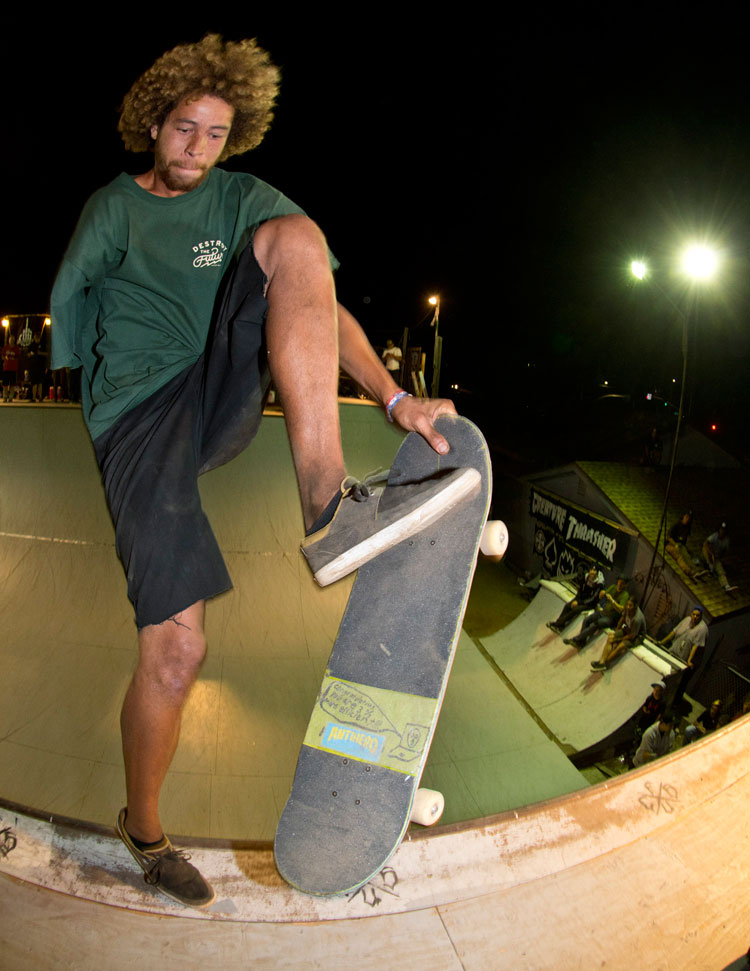 Lefty can't do Texas plants. Don't ask why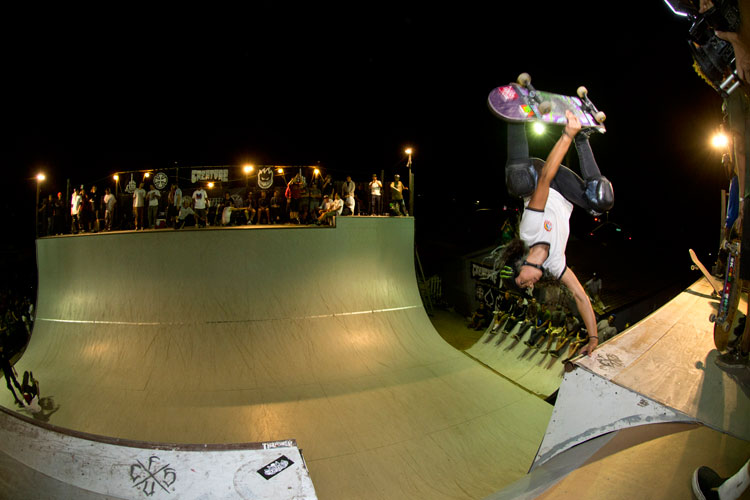 Lizzie Armanto, always ripping. Invert on the edge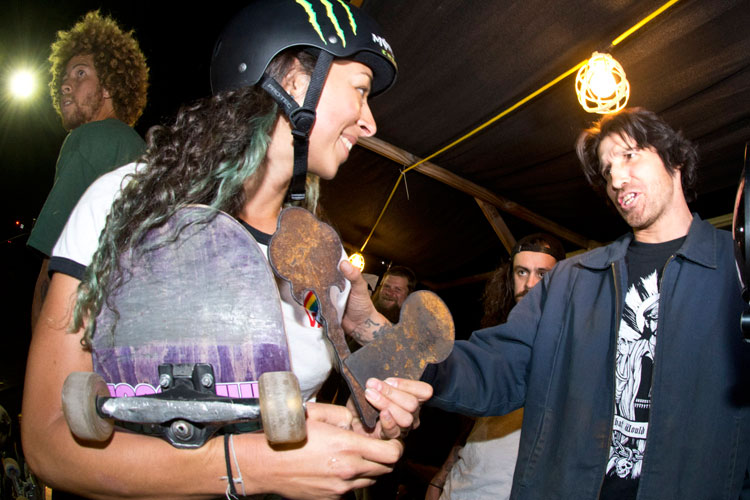 Scoring the Best Female Artist award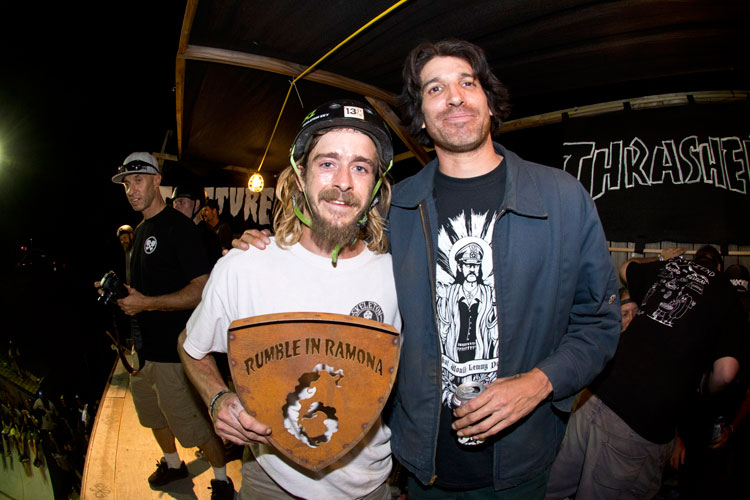 Mark Davenport was awarded Best from the Midwest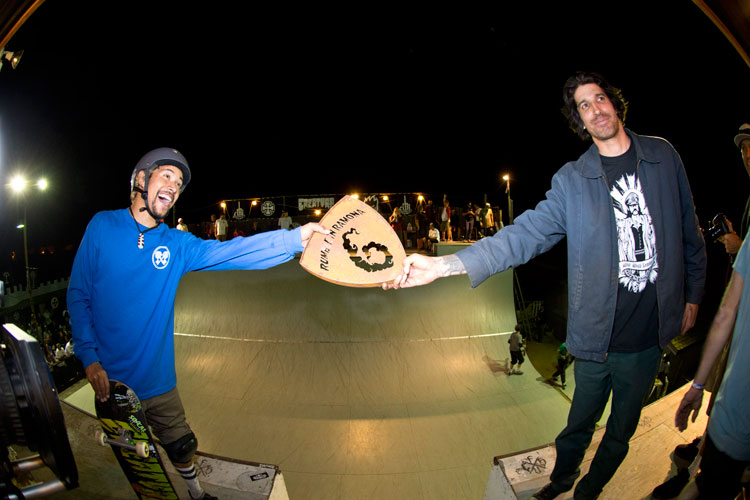 Josh Rodriguez, Best Trick Over the Channel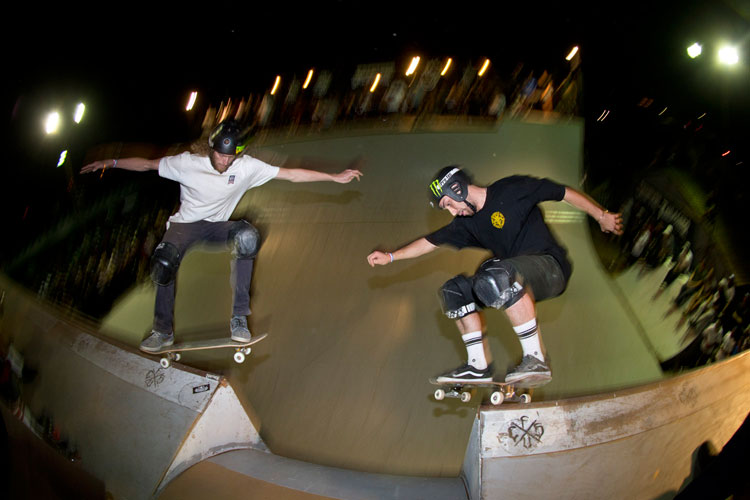 Willis Kimbel, Longest stalled Pivot—No Tail and Sam Beckett, The Hot Run that Won the Contest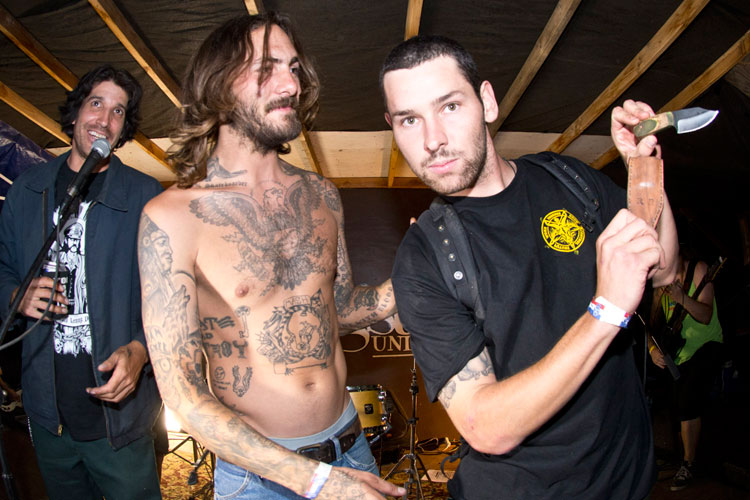 Sam Beckett's award was a knife that was cut from the leftover metal surface of the ramp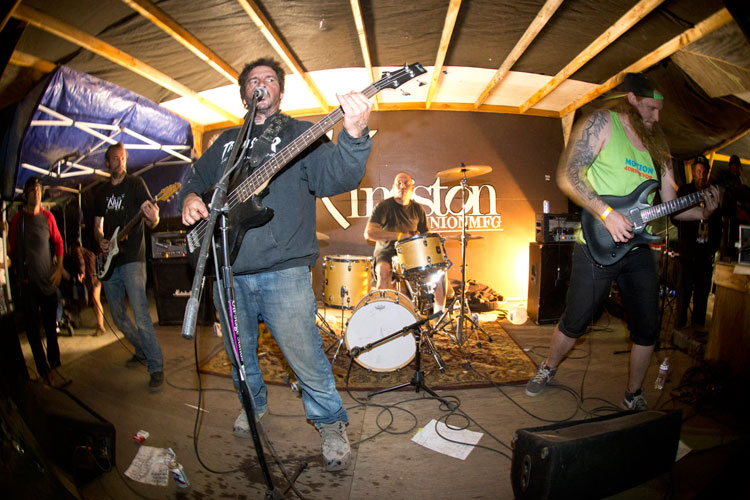 Then Grindline the Band took to the stage to shut down the evening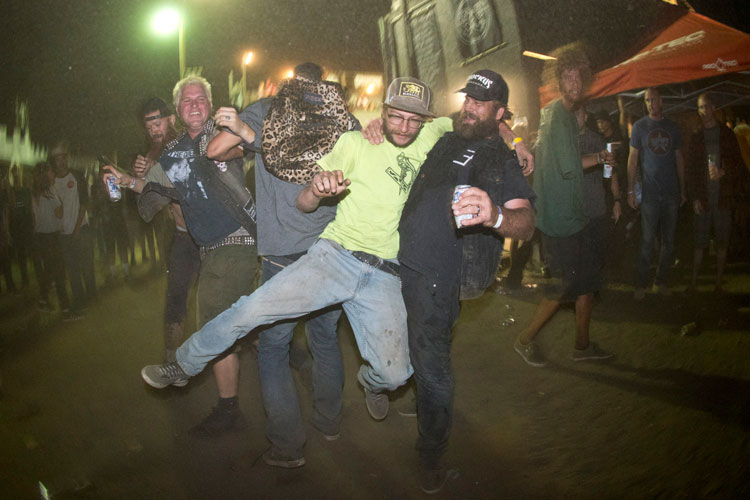 Grindline the Moshpit!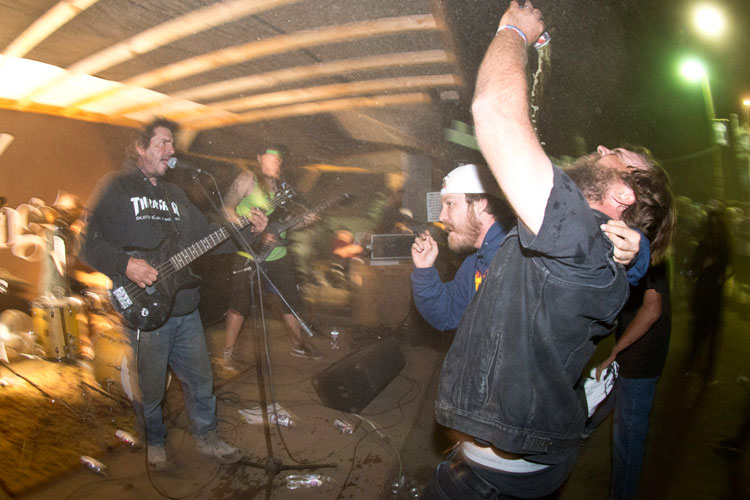 Hella dusty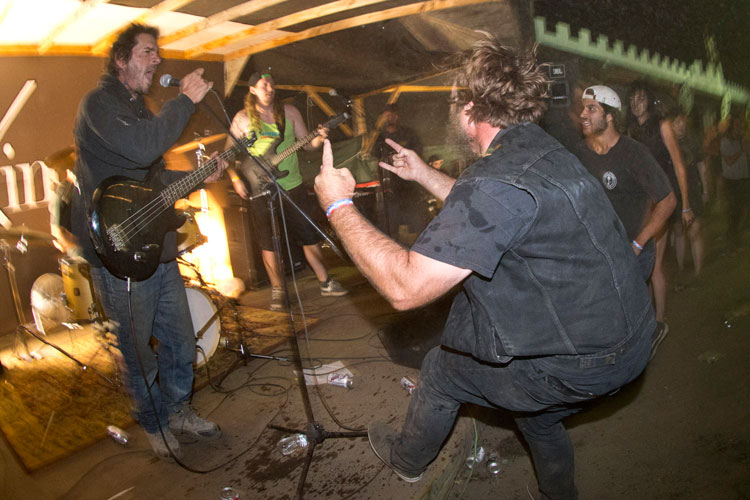 Thanks to Darren Navarrette, all the bands, sponsors, skaters and most importantly the fans who show up every year. See you in 2017!
11/16/2022

Stevie Cab and friends cap 20-plus years of the Vans Combi Pool at The Block in Orange with a final ride for the ages.