Sneak Peek
7/29/2010
Leo lovers rejoice! Romero's death-defying cover, 20-page interview, and a giant free poster are on their way to subscribers' mailboxes and these skateshops right about now.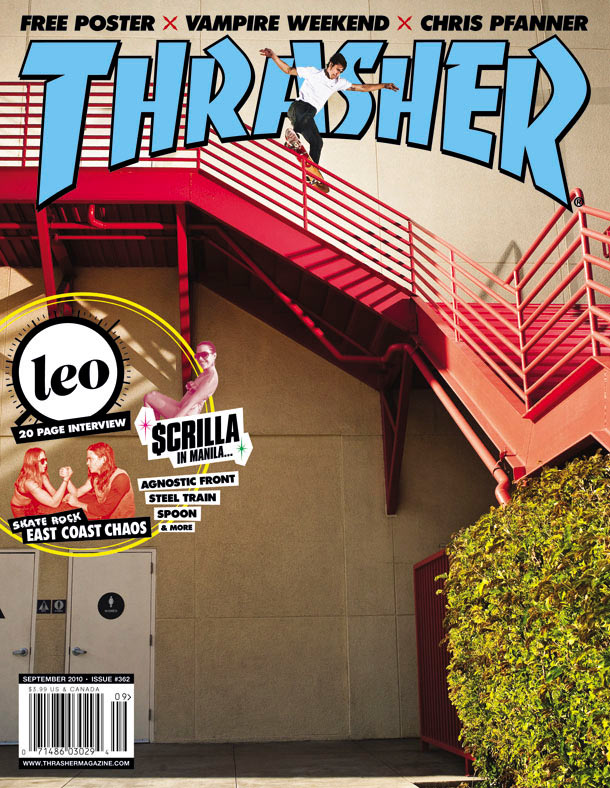 Why not subscribe today and save over $45 off the newsstand price? You'll get the mag before anybody else, pay less than a buck fifty an issue, and also score your choice of a free Thrasher Flame Logo t-shirt or any Thrasher DVD.
11/04/2019

Thus far you've received daily injections of Toy Machine propaganda directly into your system, but now's the time to up the dosage. Here is Toy's new full-length in its glorious entirety, from start to finish.