Texas Death Match 2010
3/22/2010
7:00 am flight out of Oakland, straight to Austin, TX. Good times, great bands, cool folks, kill food. Thanks to Converse, Mike Crum, Kicker, and the Scoot Inn. Always tip the bartender—see ya next year.
Photos by Rhino & Jordan Joseffer

The ramp



Naam



John Gibson and Todd Prince



Mammoth Grinder



Mike Crum Productions



Long hairs



Waylon and Tony



Kenny Anderson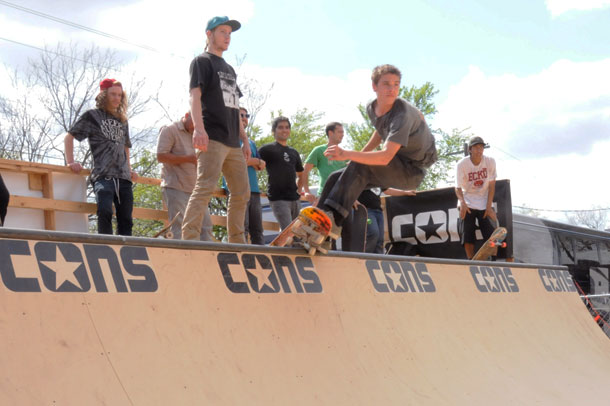 Raney Beres



Cash money



Nick Trapasso and Sammy Baca, holding down the cutts


4/16/2010

"Is that ollie for real, Phelper?" Sometimes in reverse the blessing becomes the curse. Shooting the shit with Riley Hawk.