The Bro's keeping it Dusty in AZ
11/20/2013
The Bro's keeping it Dusty in AZ

Dakota Servold, Blake Carpenter, Jeremy Leabres and filmer Don Luong take it to dusty AZ to skate with Jaws for eight days.

Words & photos: Rhino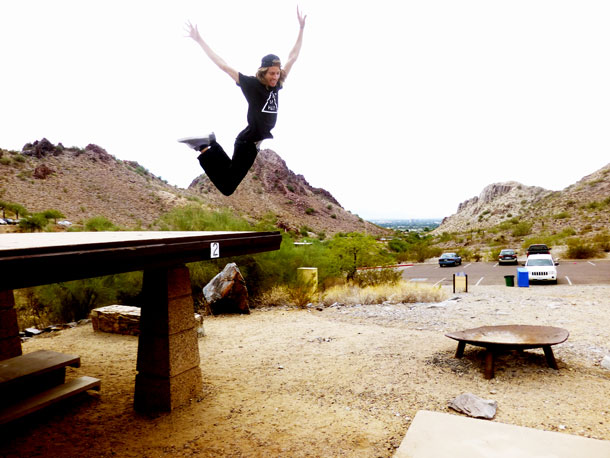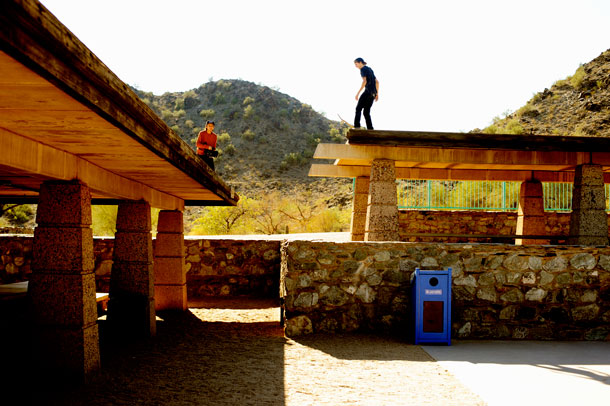 Roof tops always with Jaws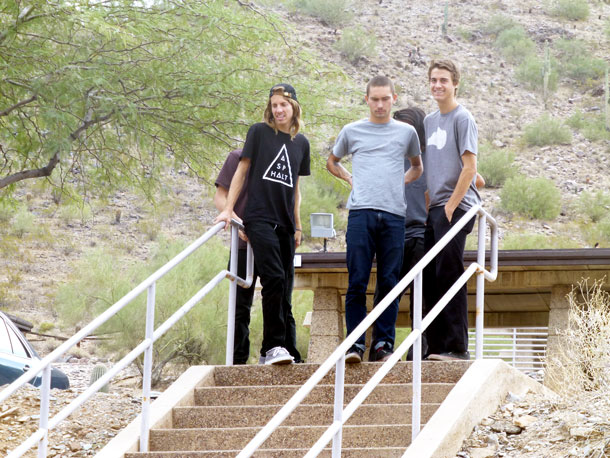 Spot check, Dakota eye of the tiger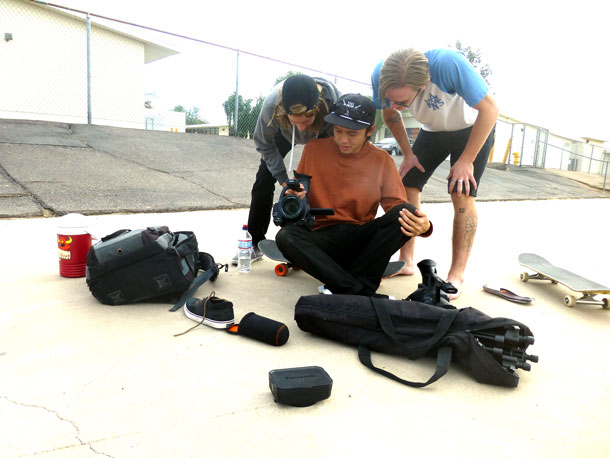 Something gnarly just happened!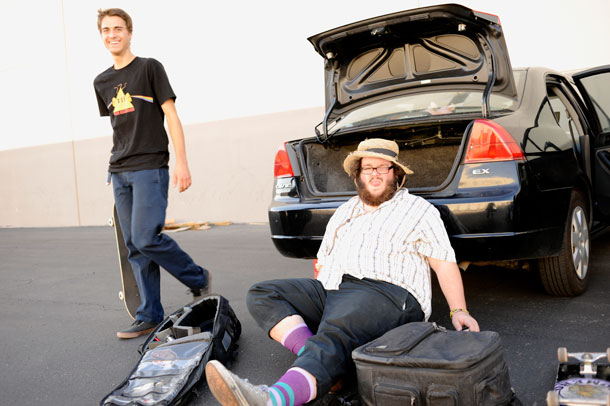 Blake and our AZ tour guide Cody Long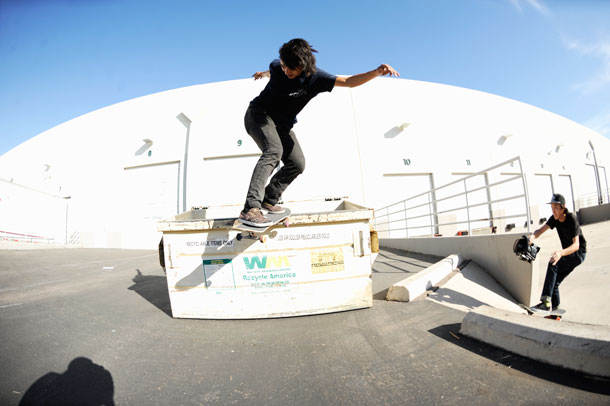 Jeremy Leabres back tail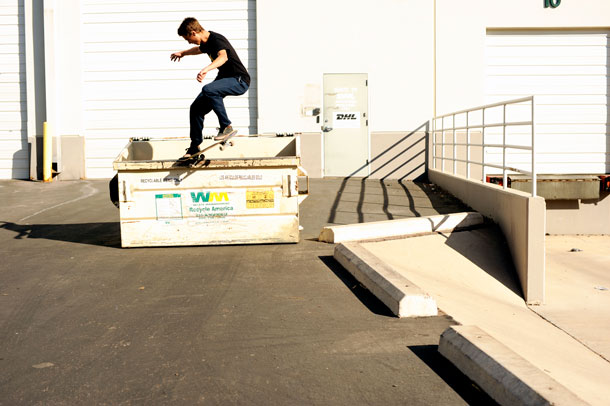 Blake crooks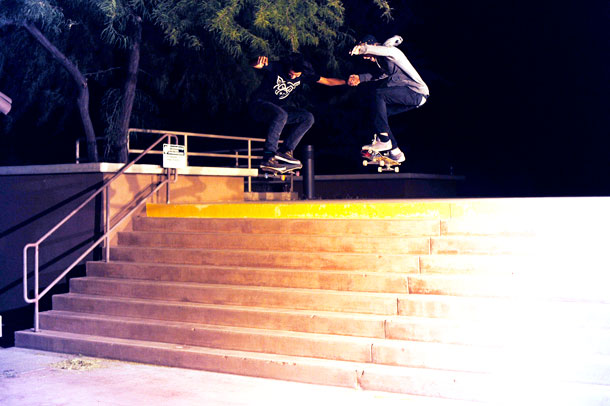 KOTR vibe, just friends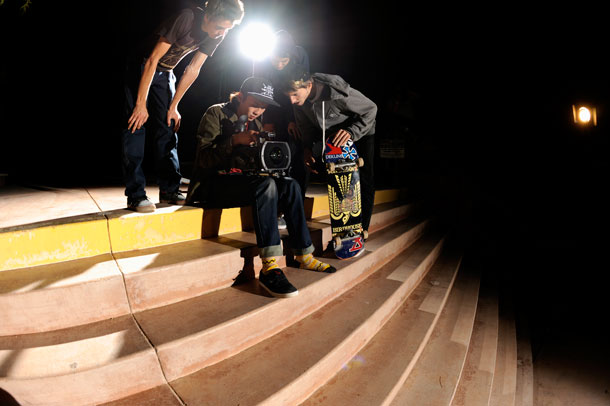 Some more gnar went down a the Lima nine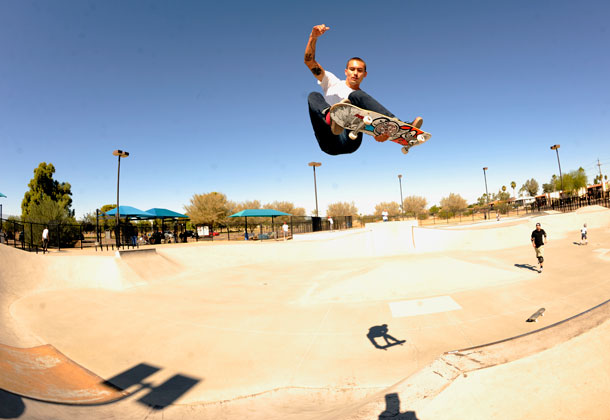 Dakota catches a stale one at PV Park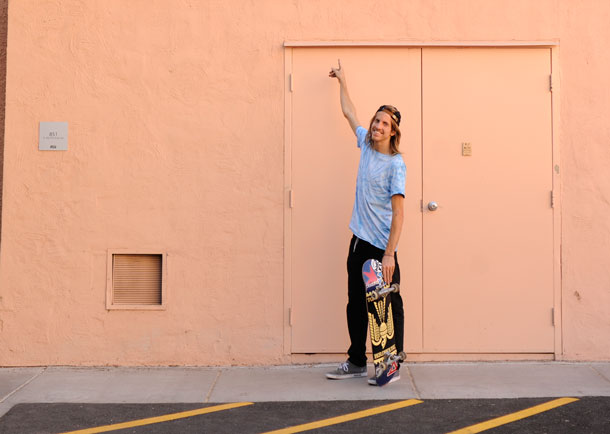 Jaws always looking for spots over head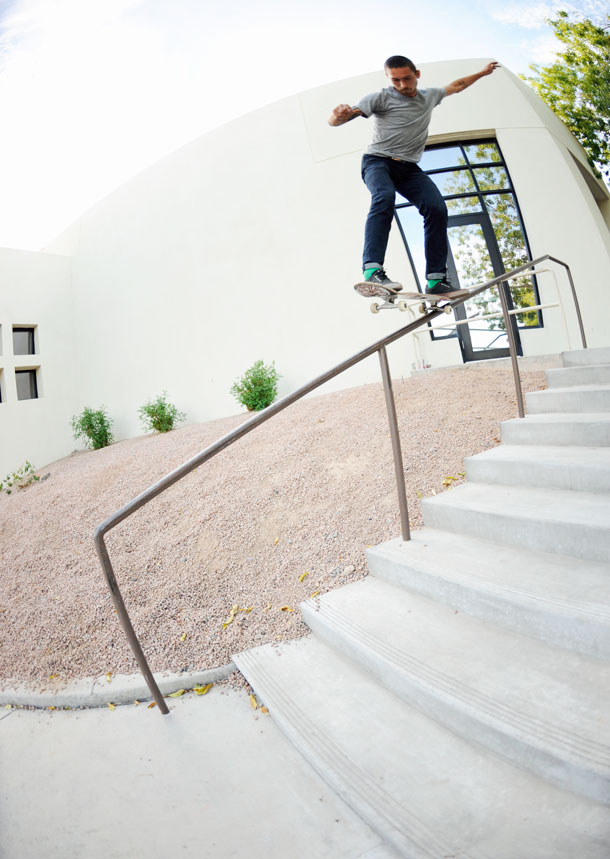 Dakota nailed this one for Brockman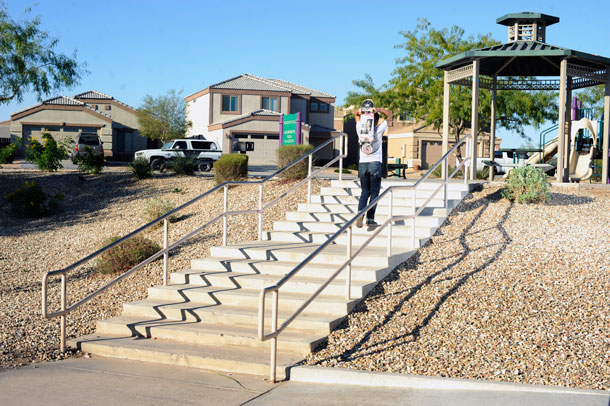 Kinker battle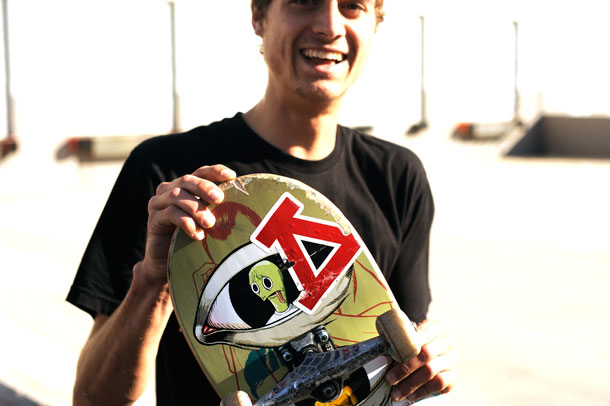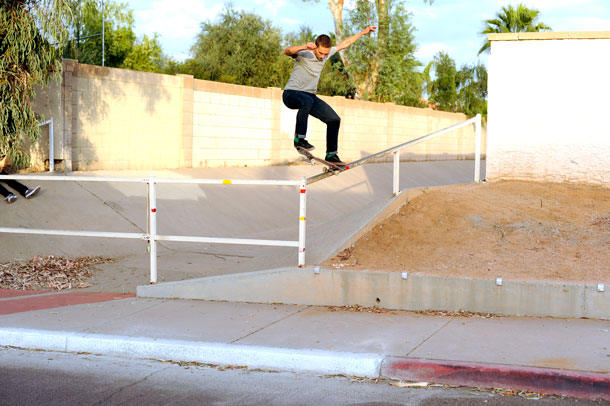 Dakota 50-50 pop over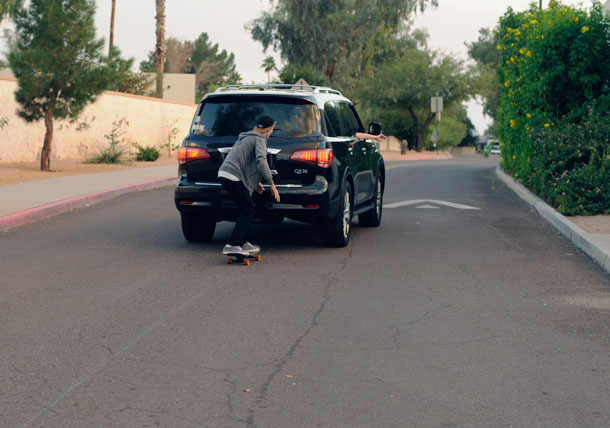 Jaws getting towed out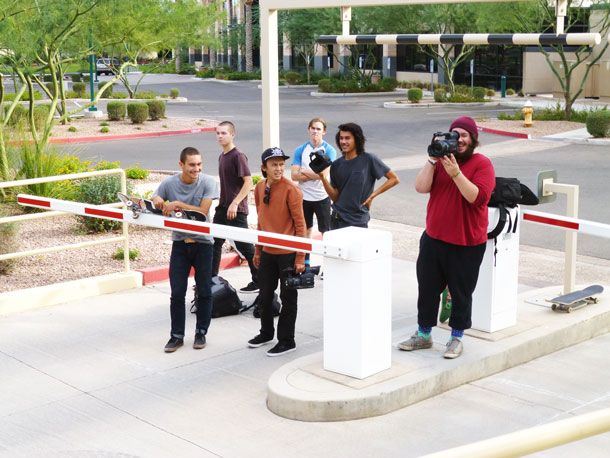 Three filmers? Jaws about ready to get buck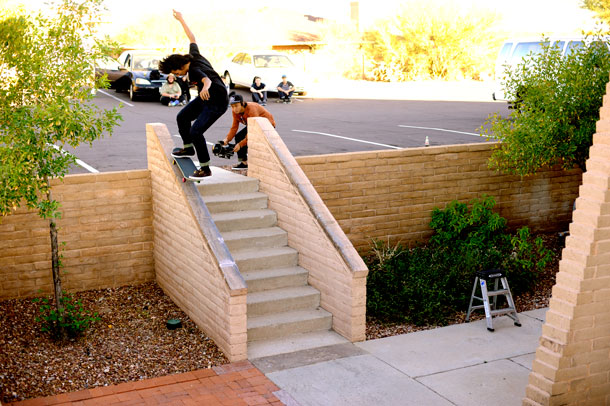 Leabres fakie 50-50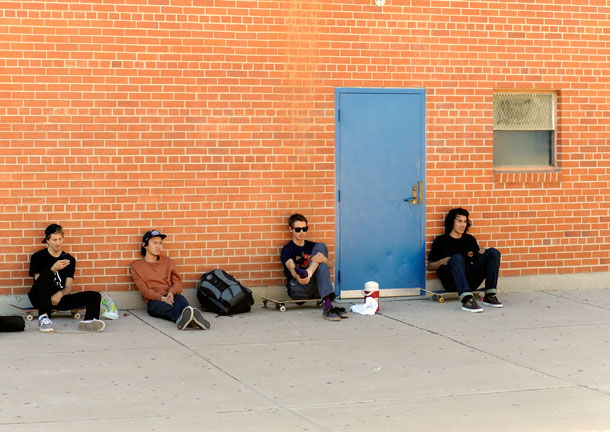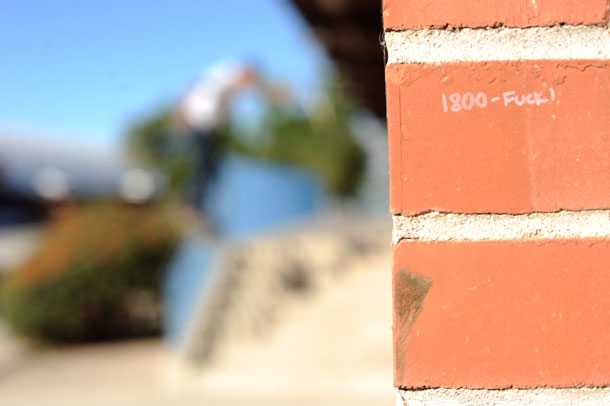 Dakota back Smith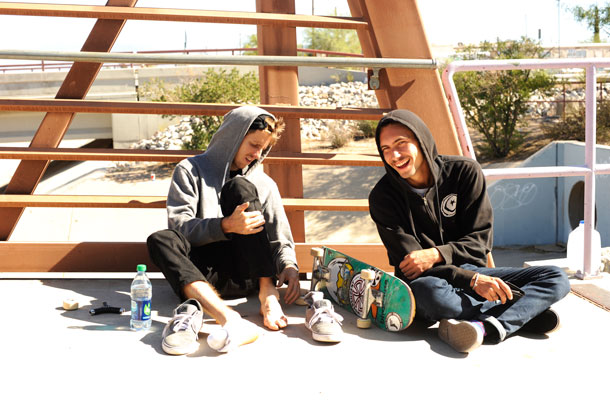 Jaws taping his ankles for some sky diving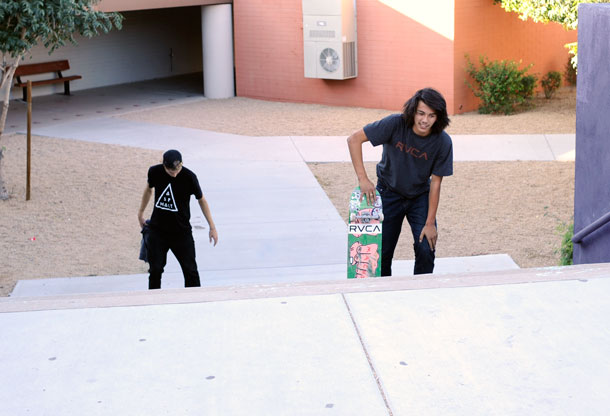 Been a long eight days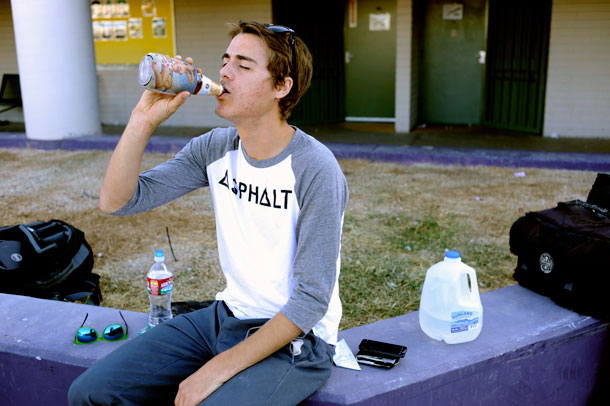 Blake staying hydrated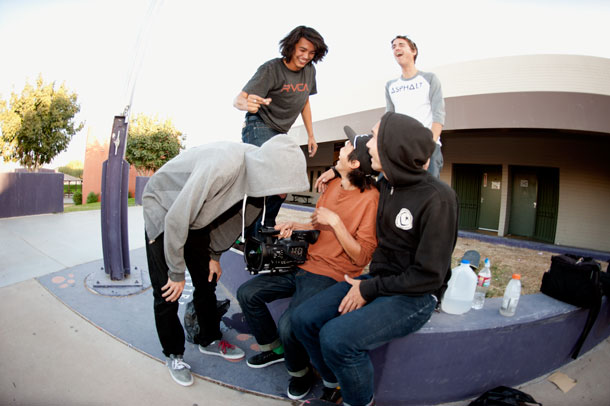 Jeremy nails the last trick of the trip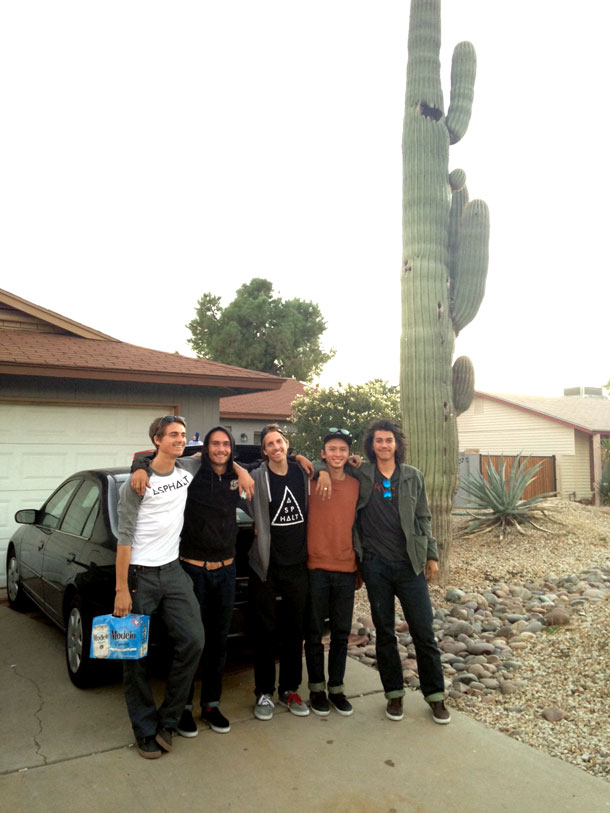 Good times in AZ with these bros!
8/21/2020

Bondo, bangers and blood, the Indy dudes leave the rough ground red from Mass to NYC. See the savagery with this piece from our August '20 issue.