Thrasher Canvas: Three Decades of Skate Art
5/29/2015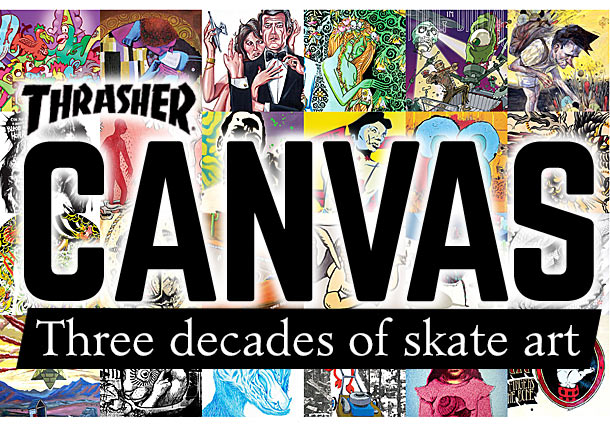 We can't show every Canvas that's been in the mag (there's a few hundred more where these came from), but here's an eye-melting blast of awesome contributions from readers. You can either be selective and pick just the ones that catch your eye or take your time and go through every single one. Either way we guarantee there's something here to stoke you out.
Submit your own Canvas. Details here.

Click images to enlarge.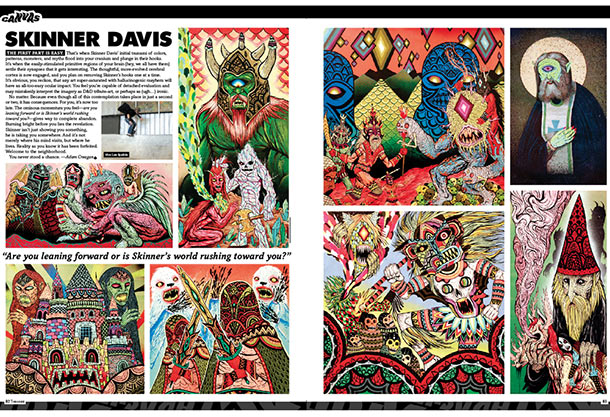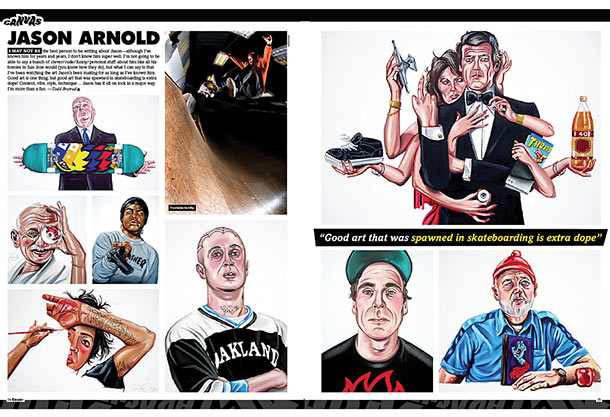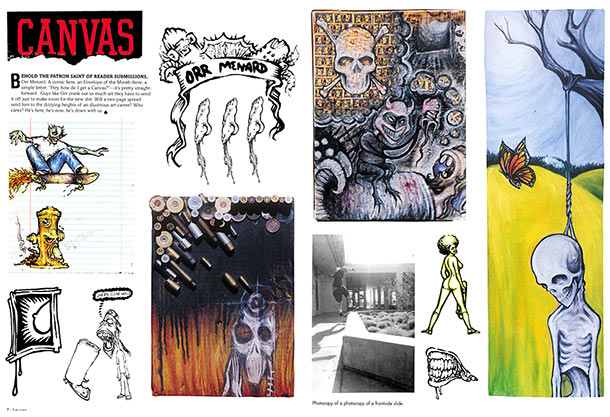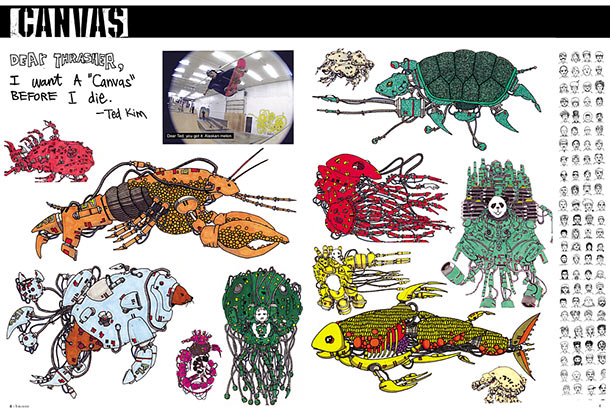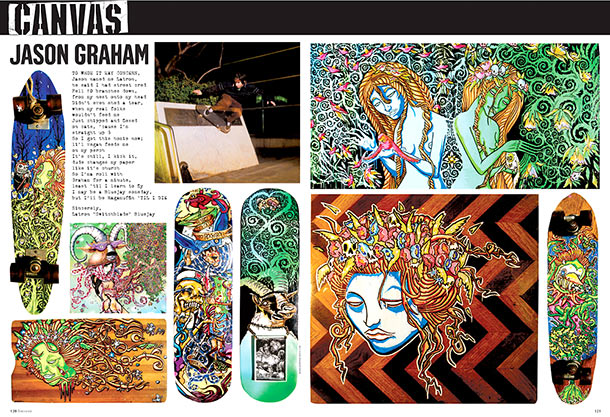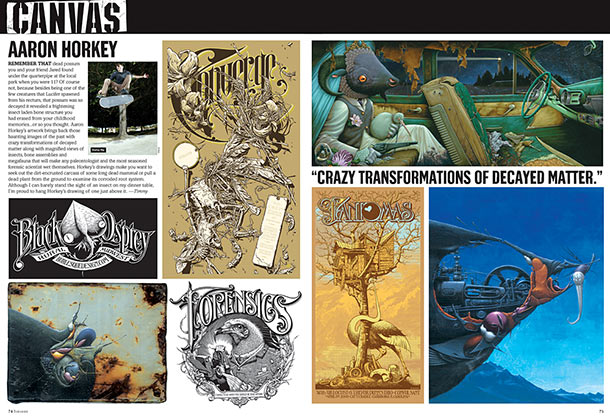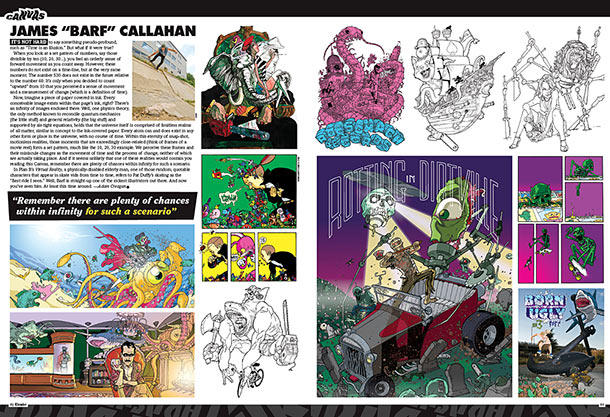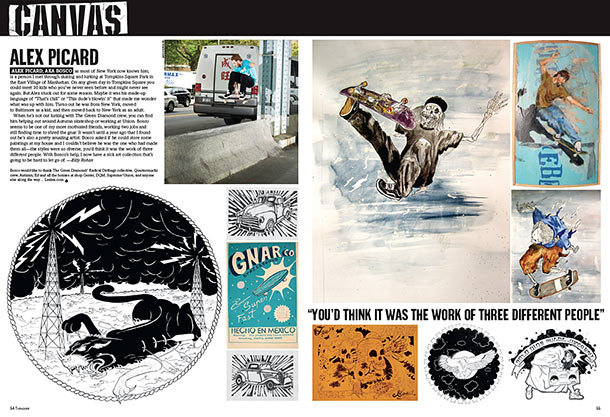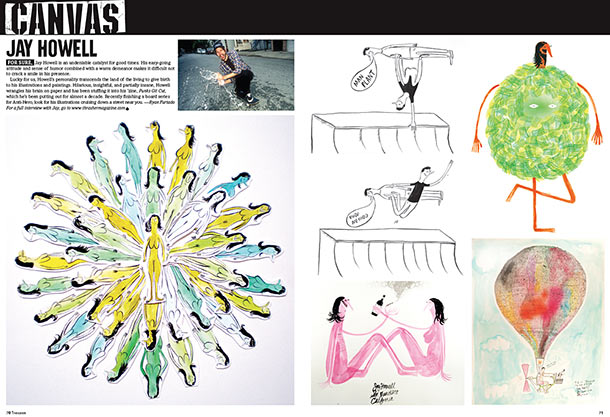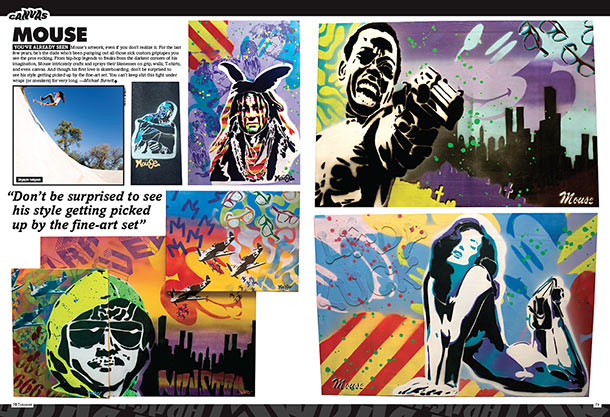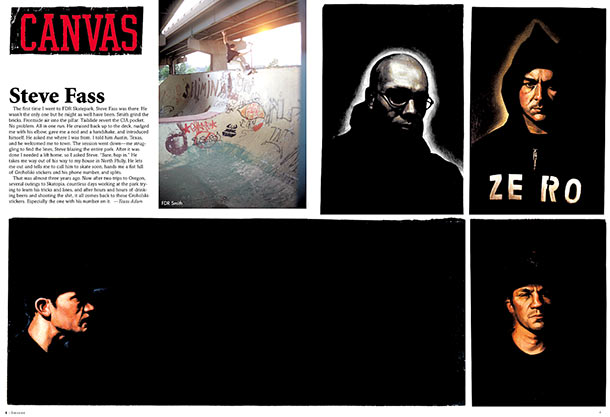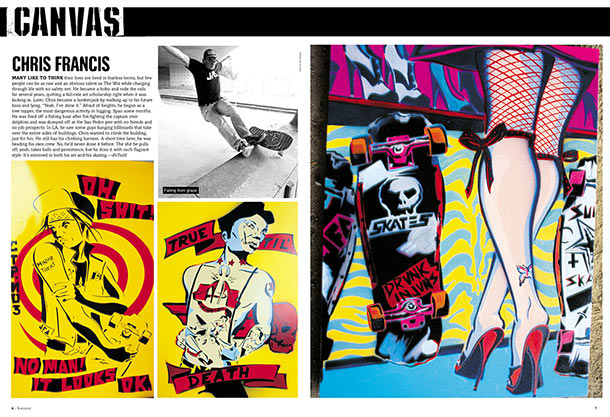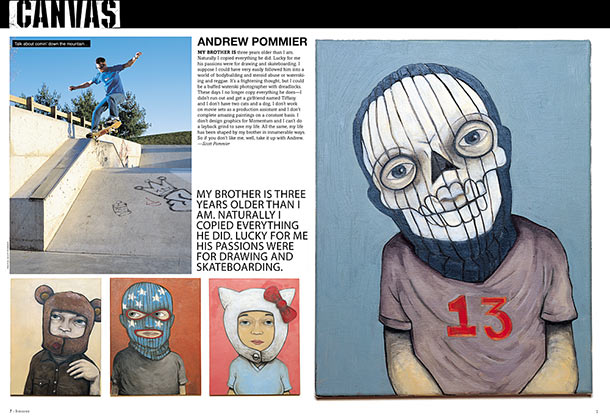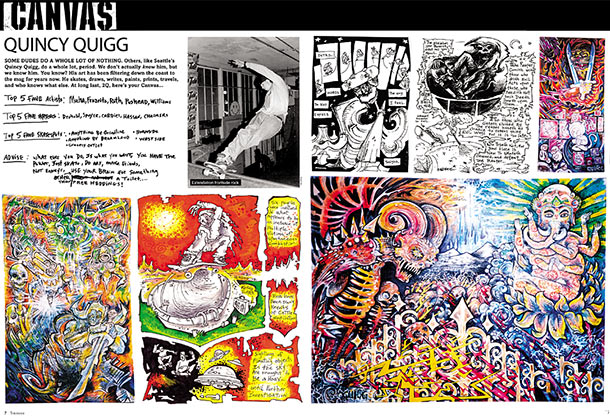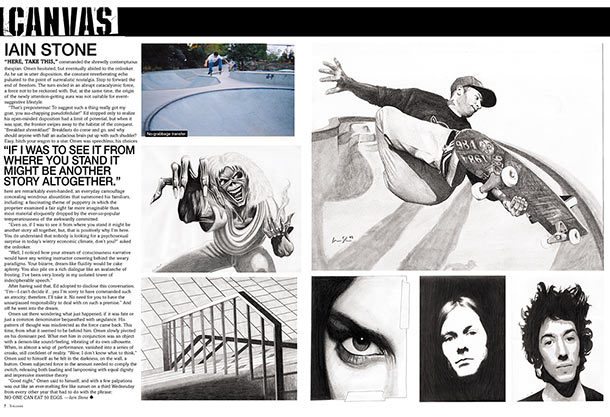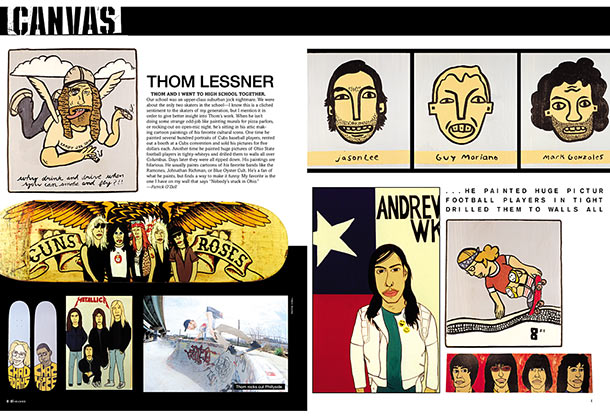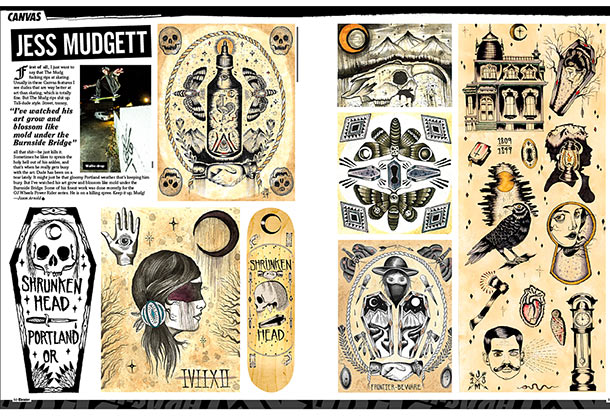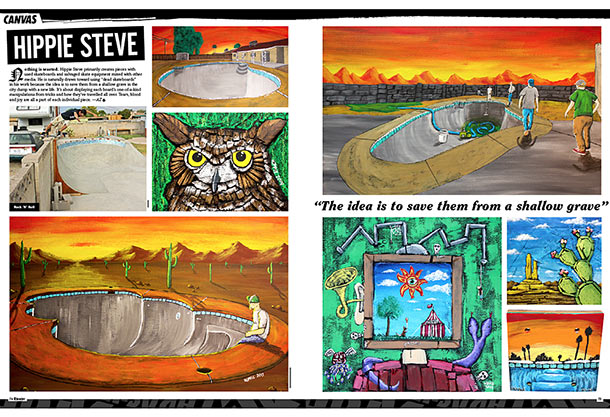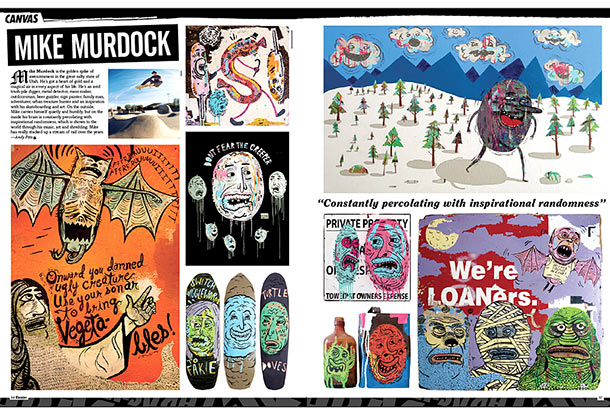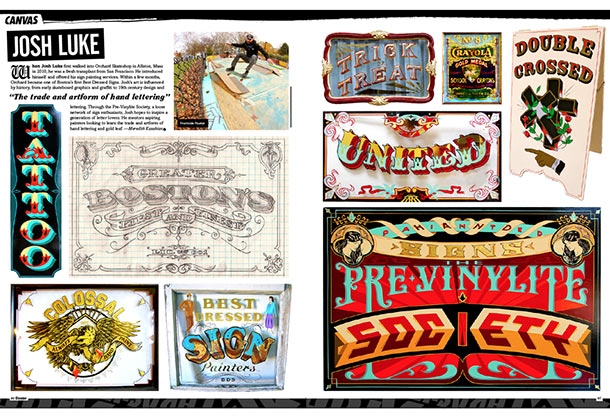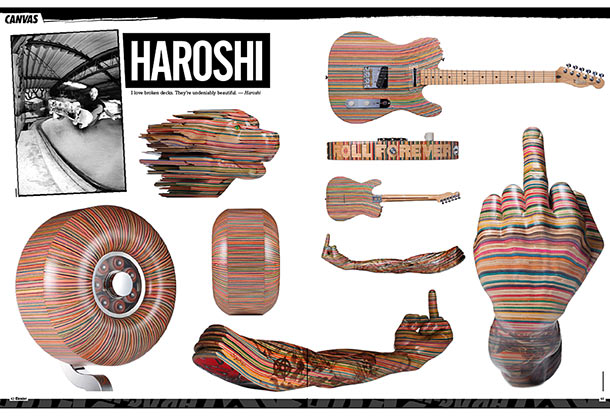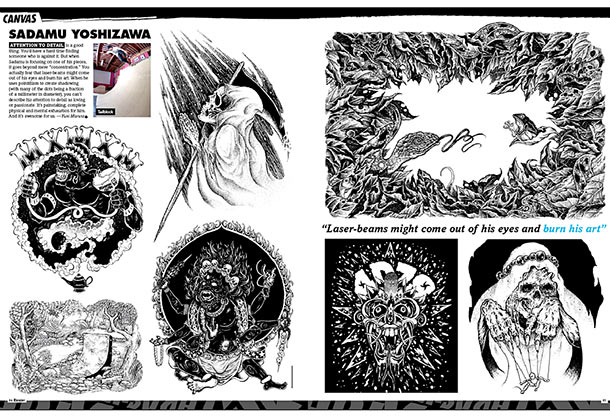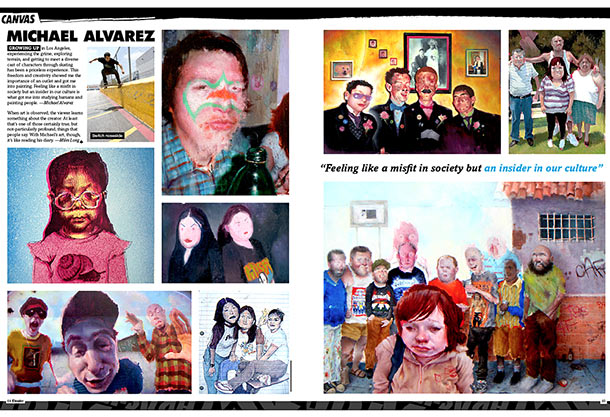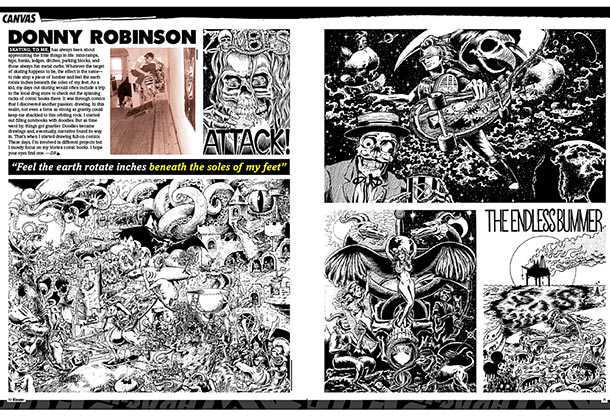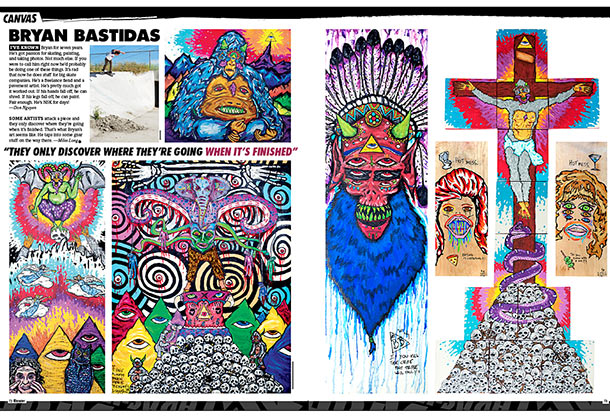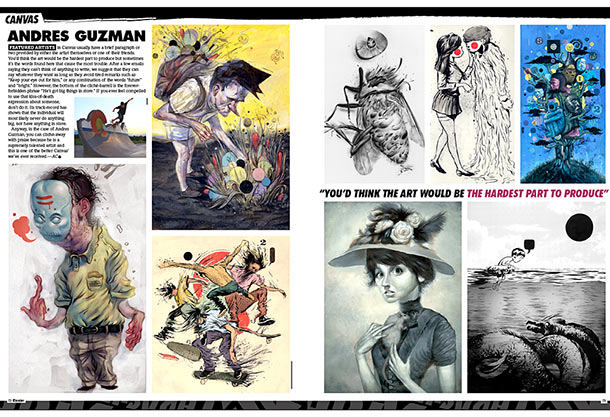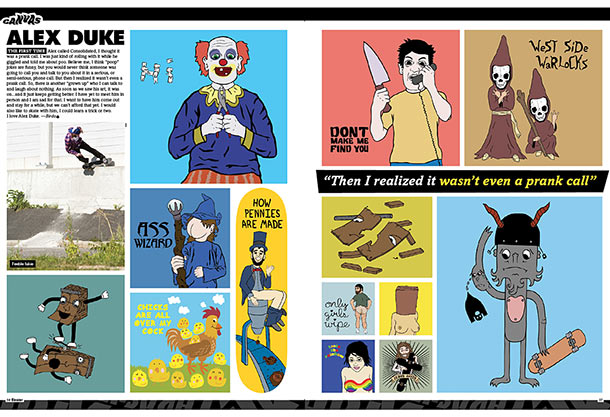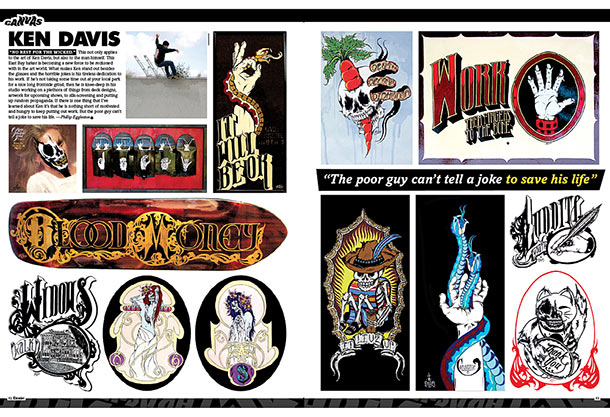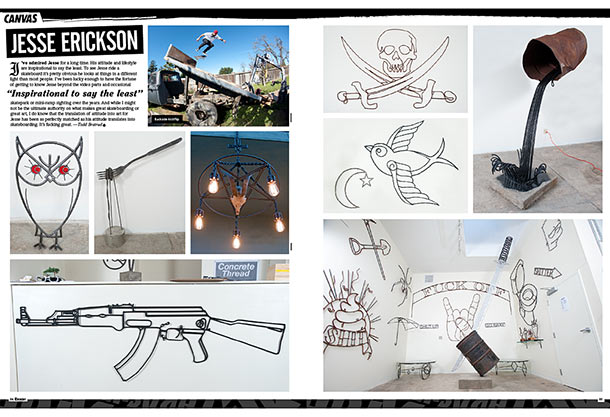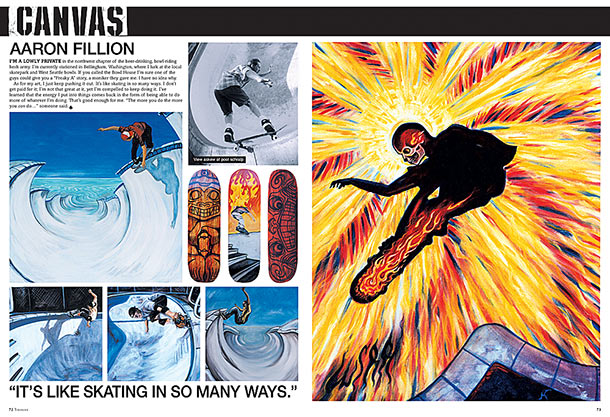 3/30/2010

The Cardiel ledge, the Safeway curb, and the SF State rails with Drehobl, Speyer, McBride, and Pastras.