Thrasher Radio: Ep. 24 Geoff Rowley
6/04/2014
Originally Recorded: June 2nd, 2014
From the gritty streets of Liverpool, England to the gangs of Long Beach, CA. Geoff Rowley has seen it all, not to mention he was SOTY 2000 and a Wilshire survivor. Rowley tells it like it is.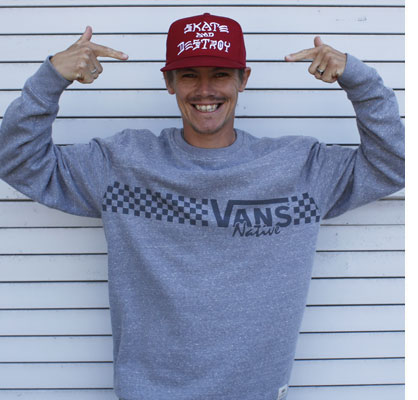 Thrasher Radio Ep.24 Track List:
BL'AST! - "Start The Machine"
Black Sabbath - "Lord Of This World"
Motörhead - "Go To Hell"
Lungfish - "Computer"
Motörhead - "Lost Woman Blues"




Subscribe to the Thrasher Radio Podcast by copying this link into your favorite podcasting app, or click here for more options!


Have a question or comment for Jake? Who do you want to see on the show? Let us know by leaving a comment below.
6/08/2023

Gerwer and Schmitty get Carroll to set the record straight on Kelch kicking T-Dogs out of EMB, spider bites on the road, club tracks and Phelper stories. Nerd out with one of the greats.