Thrasher Radio: Ep. 26 Elissa Steamer
6/18/2014
Originally Recorded: June 12th, 2014
Elissa talks about her skating career, jumping down Wallenberg, and being a witness to the leap of faith.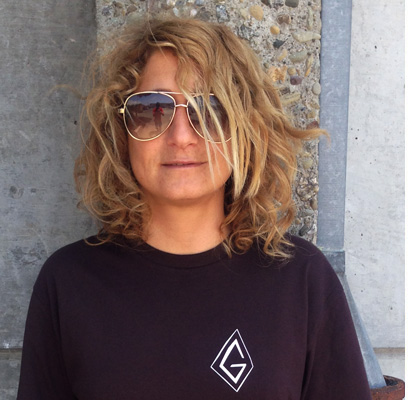 Thrasher Radio Ep.26 Track List:
Them Two - "Am I A Good Man?"
The White Stripes - "Cannon"
Waylon Jennings - "Loving Her Was Easier"
Duran Duran - "Save A Prayer"
Aretha Franklin - "Drinking Again"


Subscribe to the Thrasher Radio Podcast by copying this link into your favorite podcasting app, or click here for more options!


Have a question or comment for Jake? Who do you want to see on the show? Let us know by leaving a comment below.
6/06/2020

Bringing one of the heaviest playlists to date, Sam stops by the Plant to swap Jake, Monk and P-Stone stories with the guys. Wanna know the best way to sleep in the van? Listen up.